When it comes to trivia, pop culture is the last topic I'd choose. I know very little about the stars gracing our television (and computer) screens, but I do love tuning in to red carpet shows and scrolling the Instagram feeds of celebrity makeup artists to admire new and creative beauty and style looks.
Kirin Bhatty, makeup artist to Awkwafina, loves using Tower28 products on her clients — a POC-owned brand. I've loved it myself since its launch at Sephora about a year ago. The skin-soothing, nontoxic products have a totally luxurious feel, yet are all available under $30.
Beloved by those with sensitive skin for its clean ingredients, the brand's shining ingredient is hypochlorous acid, something founder Amy Liu loves for her own sensitive, eczematous skin.
More recently, Kate Bosworth raved about one of my favorite products from the Tower28 line — the ShineOn Lip Jellies. The non-sticky lip glosses infused with rosehip oil feel natural and hydrating on the lips.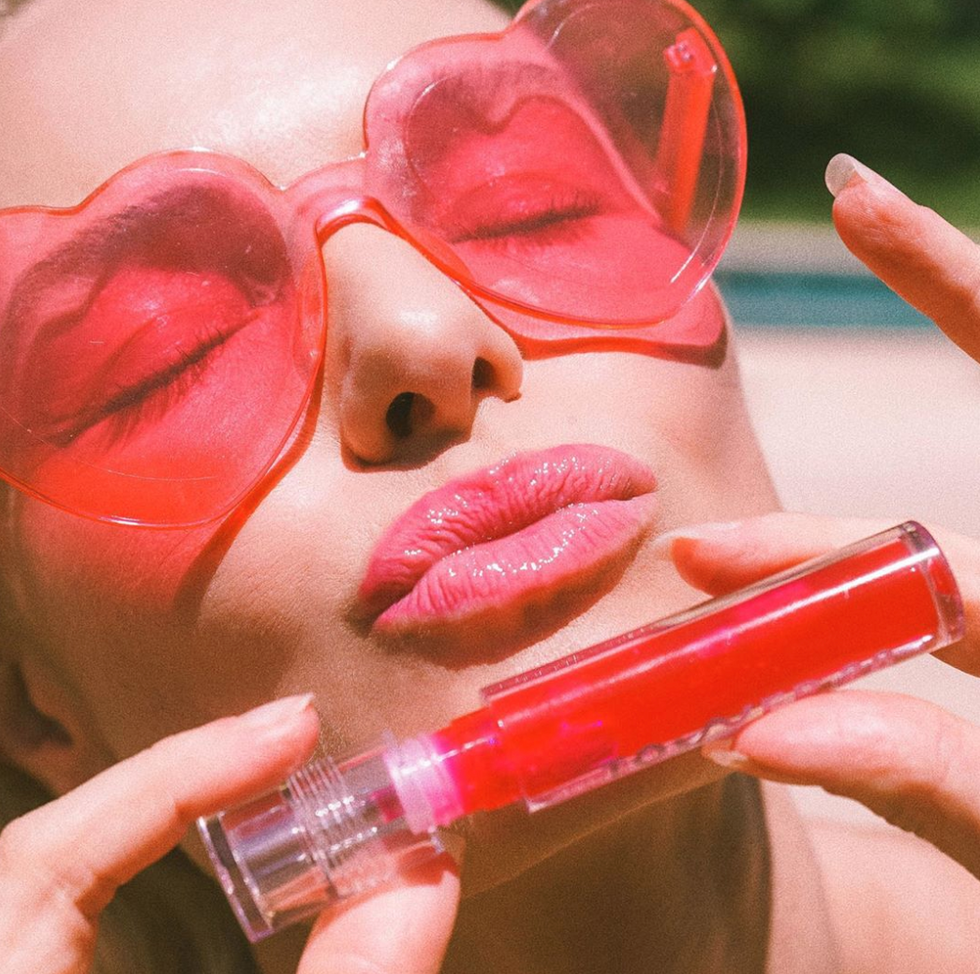 @katebosworth
All six translucent and four newly-launched milky nude shades are universally flattering, but the one Bosworth recently fell for was the shade XOXO, a sheer, hot pink Bosworth showed off on Instagram paired with a blog post saying this is one of her favorite recent makeup finds.
"Tower28's ShineOn Lip Jelly creates the perfect popsicle glossed summer pout. The moisturizing lip treatment is formulated with a unique blend of five nourishing oils to soothe and protect the lips. All the colors pop and shine — with zero stickiness."

Though my medium-toned skin is darker than Bosworth's, I still find the XOXO shade flattering on my skin. These lip jellies paired with Tower28's Bronzino Illuminating Bronzer are my go-to products for quick makeup looks that look totally put together and done up in less than four minutes.
The natural, clean, and skin-loving brand looks gorgeous on any skin type, whether you're oily and acne-prone like me or sensitive and dry like founder Amy Liu. With the low price tag and approval from Akwafina and Kate Bosworth, there's not much risk in trying the skincare-makeup hybrid brand.
Odyssey may earn a portion of purchases made via links on this page.