Like most people, I spend the majority of my time scouring Netflix for new shows. There are so many good shows, especially international ones, that I feel can sometimes be overlooked. While I love many more shows to talk about than what's on this list, these are the few that have stuck with me, after I finished them. Don't worry, I won't be spoiling anything here.
"Dark": Germany.
"Dark" starts off as a mystery of a missing boy in a small, gloomy town of Winden, Germany, however, it quickly changes to a sci-fi about time traveling. There are many secrets in the town, of not only the people who live there but about the town itself. I think one of the reasons I enjoyed this show, is because it reminded me of the show "LOST." A mysterious island that seems to travel through time, much like the town where "Dark" takes place. This show is 10-episodes, with a season two in the making. I'm not gonna lie, this show was hard to get into in the beginning, but it quickly sucks you in, as the past and presents start to unfold. While I watched it in German with English subtitles, it is also dubbed in English. It's also the only one on this list that has a dubbed version.
"Terrace House": Japan.
"Terrace House" is a reality TV show, where six individuals — three male and three female — come to live in a house to find love, complete some sort of goal or dream, or maybe start something new. The people who come on the show range from their late teens to 30s, and can still go about their daily lives, sometimes showing them at work or meeting with friends and family. No more than six people live in the house at a time, they are free to permanently leave the show whenever they want, and when they do someone new of the same gender will take their place.
There are also a group of commentators watching the show, recapping the previous episode and commentating and giving their opinions throughout the series. On the outside, it seems like it could be boring, but honestly, it's mesmerizing to watch. It's not over the top with drama, and despite it being a reality show, the people who are on the show seem genuine and relatable. "Terrace House" originally began in 2012 with, "Boys x Girls Next Door," and ended in 2014. It was then brought to Netflix for it's following seasons, with "Boys & Girls in the city," taking place in Tokyo, "Aloha State" taking place in Hawaii, and it's current season, "Opening New Doors" in Karuizawa. While "Boys x Girls Next Door" isn't available on Netflix, the rest of the series is, with 30-plus episodes a season. As someone who is interested in Japanese language and culture, it's cool to see them interact in their day to day lives. Even if you aren't interested in Japan, I believe there's something here for everyone.
"Skins": England.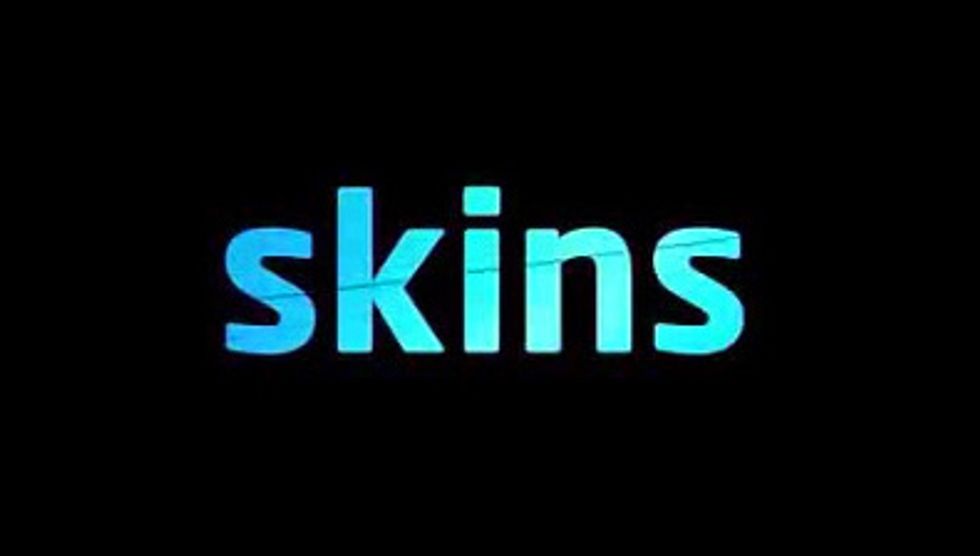 "Skins" is a controversial teen drama from 2007-2013, about the life of multiple groups of high schoolers going through their adolescence. Each group of teens lasts for two seasons, before moving on to a new group, with the seventh and last season, catching up with the teens, now adults, from the first four seasons. I watched this show back in 2013, and I still think about it to this day. Underneath the drama, sex, drugs, and sometimes violence, are the struggles of each character, such as coming out, abuse, race, religion, mental health, and more. While it can be over the top sometimes, it has a sort of raw realness to it, and this show barely sugarcoats anything. There was a season of an American version on MTV, but it only lasted one season. This show quickly sucks you in (I watched it in a weekend), so if you're ever in the mood for a raunchy teen drama, I highly recommend it.
"Hello, My Twenties/ Age of Youth": South Korea.
Called "Age of Youth" in Korea, but "Hello, My Twenties" on Netflix, this K-Drama is about a group of five college girls living in a shared house. This show starts with a new girl moving in and getting used to interacting with her new housemates. Going forward the show is about the girls going through college, and how they bond over their experiences. It can be a bit over the top at times, dealing with a bit of the supernatural, but it's a fun and touching show it watches. There's an overarching mystery in each season, with many sub-plot lines that will often connect each of the girls in some way. This show deals with some hard subjects, like an eating disorder and sexual abuse. In the second season, the show lightly talks about the struggles of the K-pop industry, which surprised me because I haven't seen many shows go into that topic.
So far there are two seasons, 26 total episodes, and while there is no talk of a season three, the show has not been officially canceled and many fans are still hopeful there might be one.
"Witnesses": France.
"Witnesses" is a dark mystery taking place in northern France. In the first season, a female detective on the case to find the person placing deceased bodies in model homes. But at the newest crime scene, a photo of a retired detective appears and now he also joins the case to find how he is connected to all of this. Along the way she finds out more about his past and what he may be hiding. This is the most recent one I've seen, and it is, personally, one of the best crime shows I've seen and keeps you thinking and guessing along the way. There are currently two seasons, with each season revolving around a different mystery. I've only seen the first season, but I will 100% be watching the second.
There are so many good shows out there, it's hard to keep track sometimes! I'm always looking for new shows to watch too, and Netflix is one of the best places to find them.