While I'm sure there are students who dread the upcoming semester and want to stay at home as long as they can, I am not one of those people. I love being in Chapel Hill so much because of the people, food, experiences and more. I'm currently counting down the days until I can get back to my home!
1. Being able to see and hang out with my hilarious and compassionate friends (not all pictured).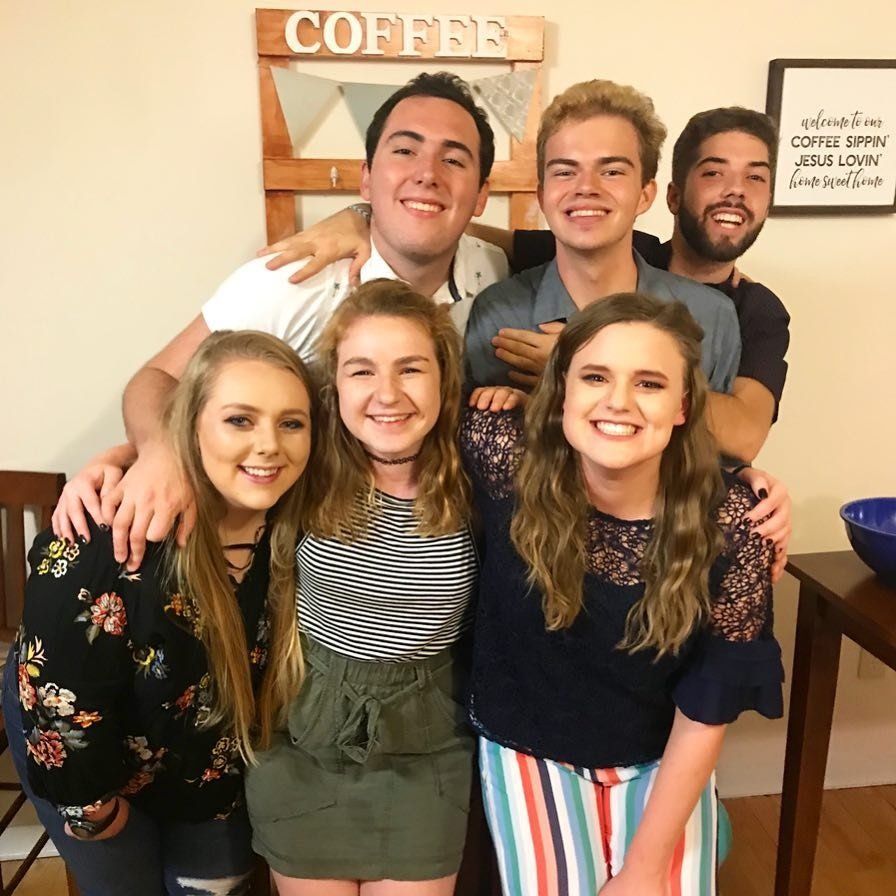 The games, the late nights at Davis Library and second dinners we share make me so happy.
2. My campus ministry, Wesley, and our space, the Loft.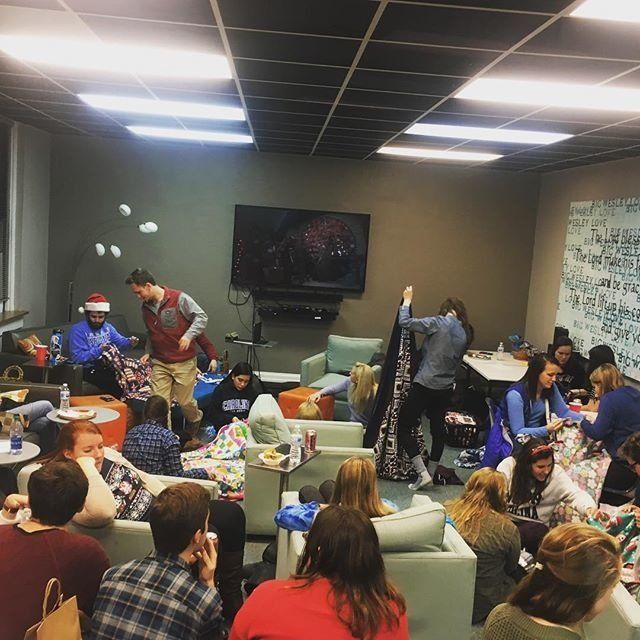 http://uncwesley.org/instagram/
Conveniently located on Franklin Street, the Loft is the perfect place to hang out with my favorite people, eat snacks and watch the Duke basketball game.
3. Playing intramural volleyball with Wesley.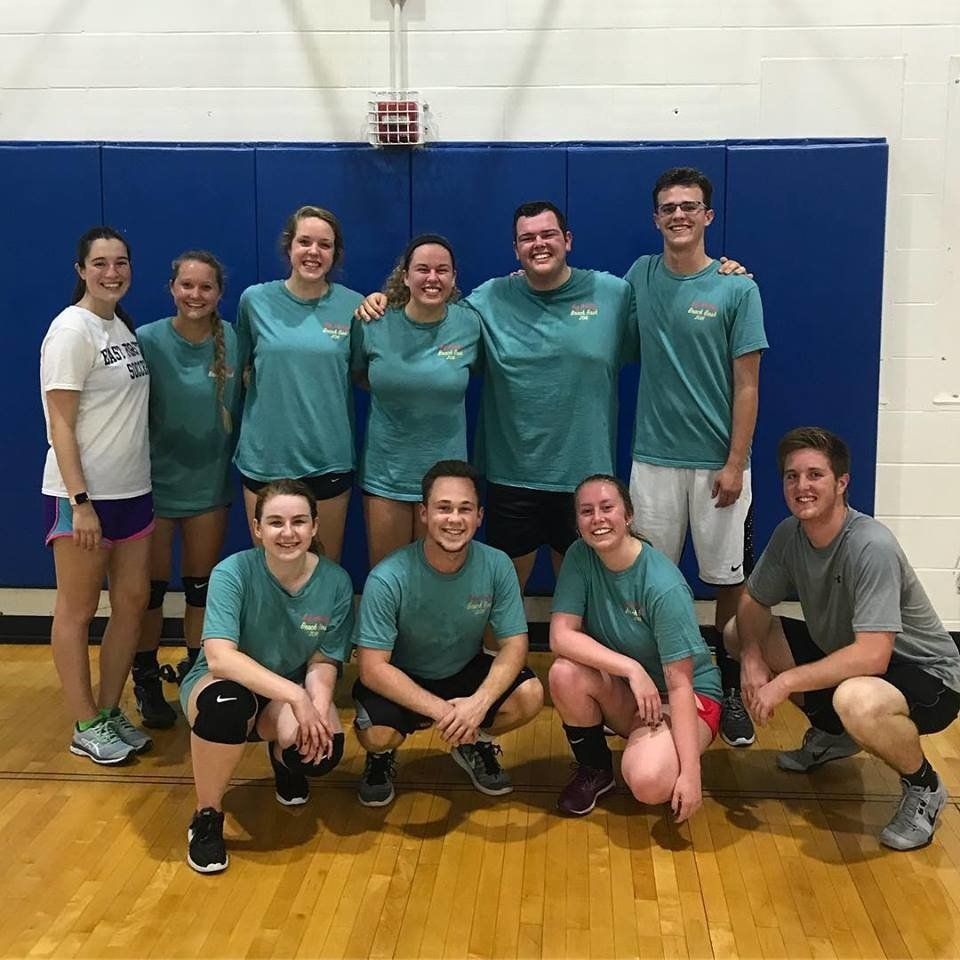 We may have lost in the playoffs, but we laughed a lot and are ready to win this coming semester!
4. Getting back into the groove of things — while I love free time, I also love a schedule.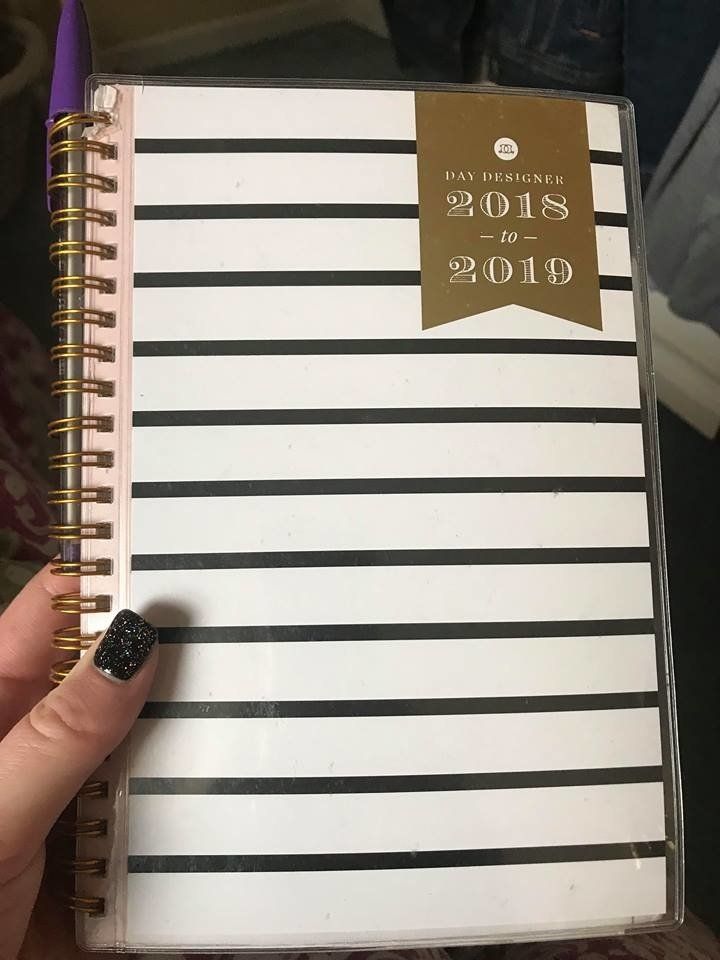 My whole life is in this one planner, so if I lose it... big yikes.
5. Involving myself again in my different organizations and advocacy work, as well as the community I've found there.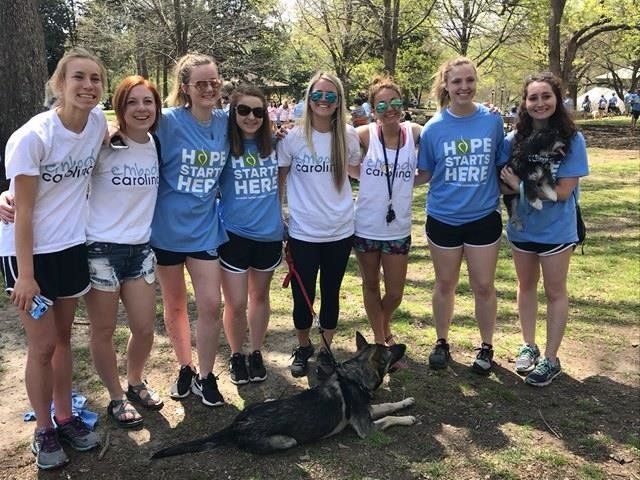 Increasing others' body positivity with body positive friends? Yes please!
6. Joining (or re-joining) new organizations (though my friends will probably get mad at me for joining yet another one...oops).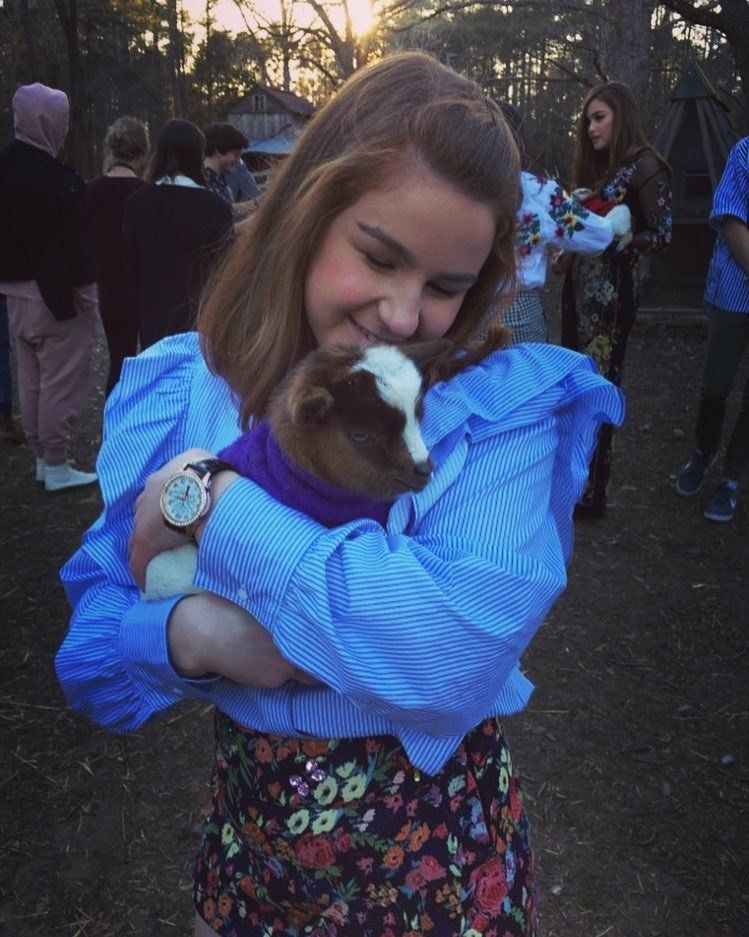 I'm excited to get involved again with Coulture, a school magazine I modeled for a few years ago — and wow, did I need some work — as well as a feminist magazine on campus named Siren!
7. Two words: BASKETBALL SEASON.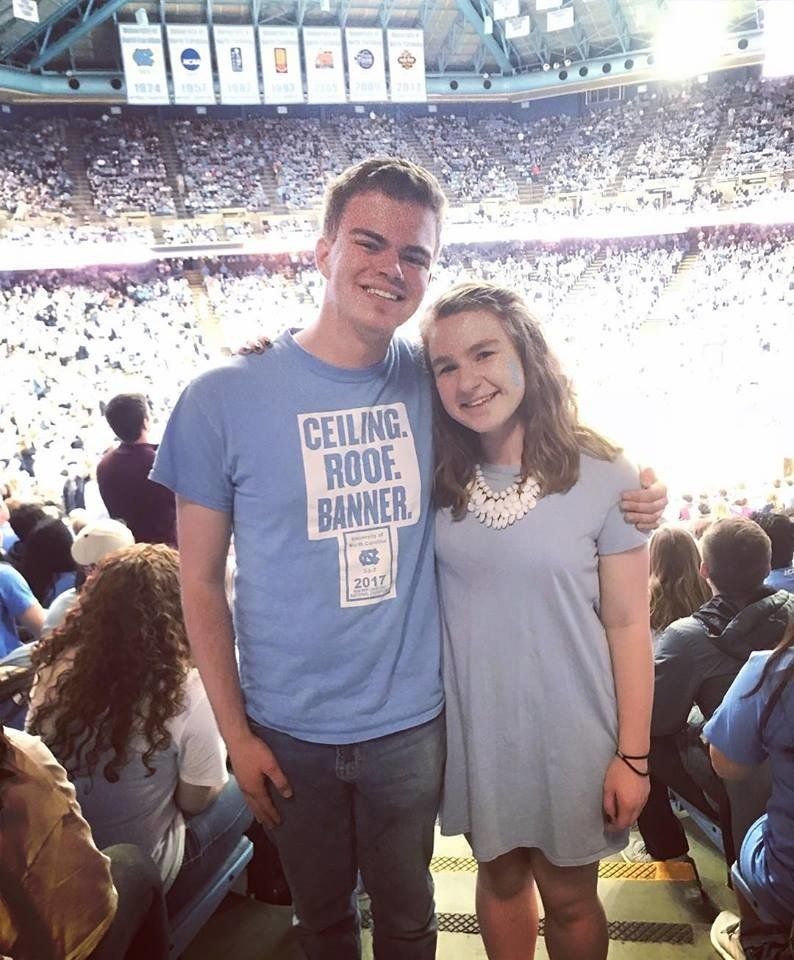 I still can't believe how lucky and blessed I was to be at a school that won the national championship my first year of college. Welcome to Carolina!
8. I'm 100% sure Healthy Bowl is coming back, which I'll probably alternate with Med Deli's curry apple orzo.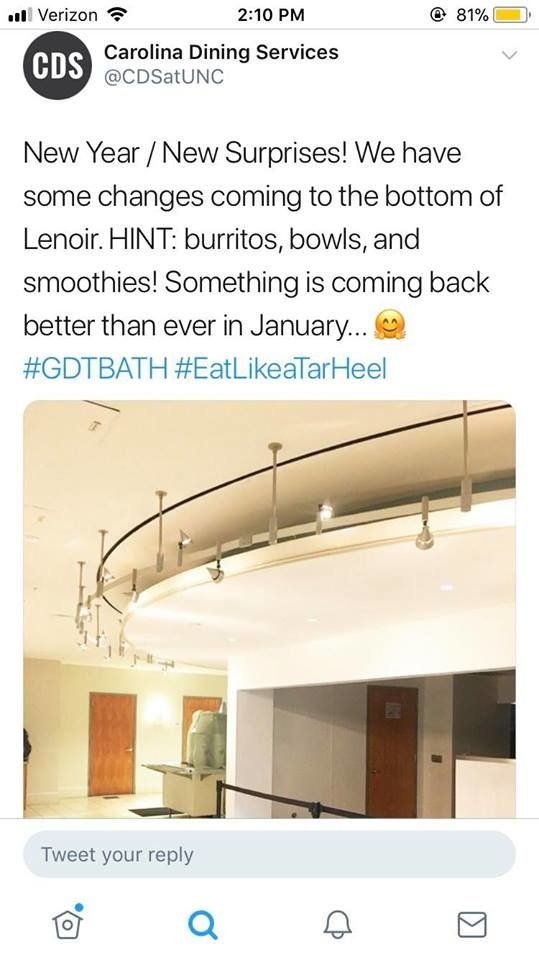 https://twitter.com/CDSatUNC/status/1077991519817211905
You haven't lived until you've had the barbecue burrito bowl. Just sayin'.
9. Seeing the kids, teenagers and "capital A Adults" I work with.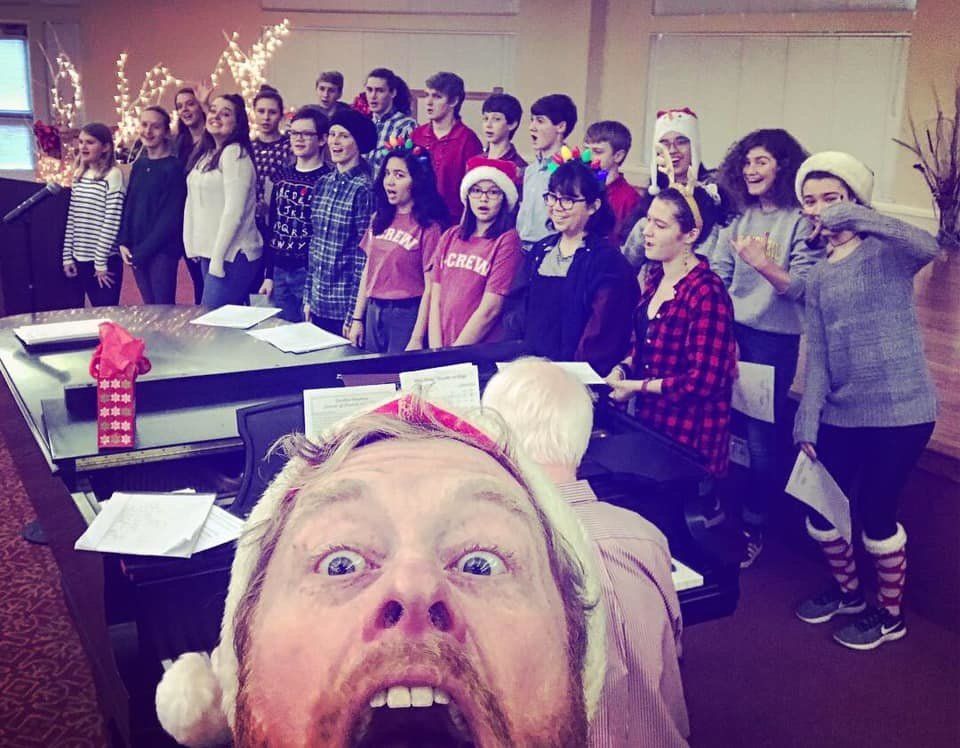 https://www.facebook.com/universityumc/photos/a.890802847637301/2222166314500941/?type=3&theater
I love working at University United Methodist Church so much: the people are amazing and the work is enjoyable!
10. New classes -- sorta.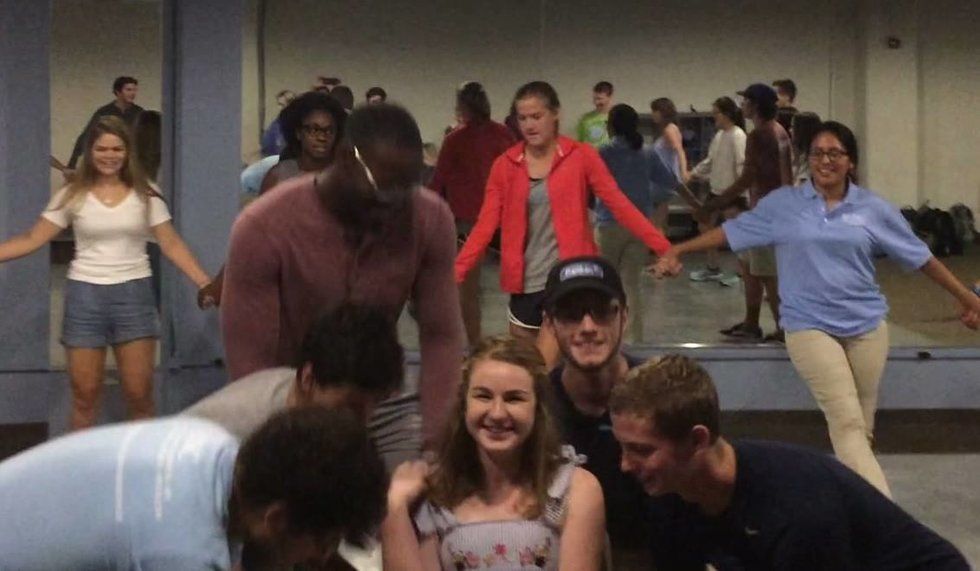 While exams can be stressful, there's always that class or two in which you're hoisted up in the air by a bunch of guys.
11. Full freedom and independence.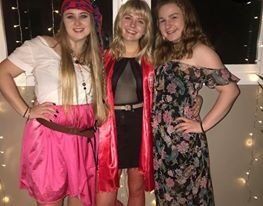 It's my first academic year living off campus, and I love it! I love my housemates here as well as our other housemate, Hope, and our upcoming housemate for this semester, Mallory!
12. The walking allergies (aka dogs) that I can't help but love.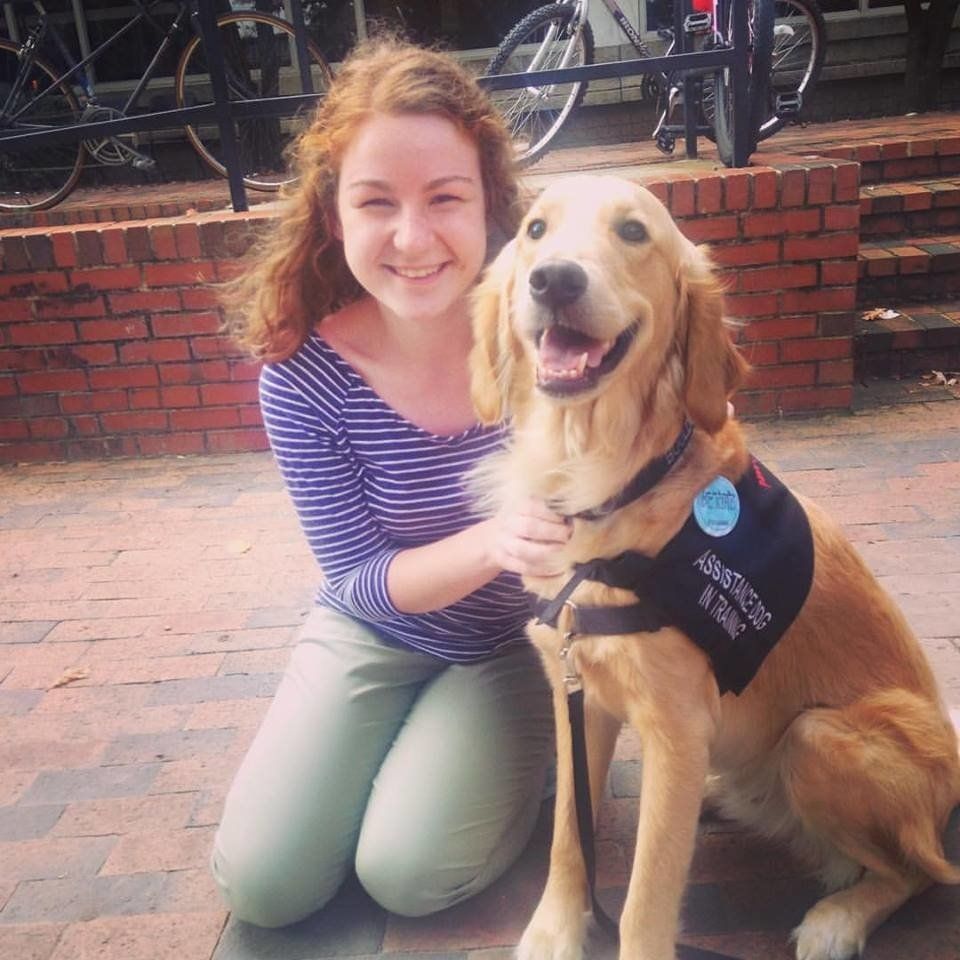 SO MANY DOGS. So many allergies but also SO MANY DOGS.
13. Zumba-ing between classes and club meetings!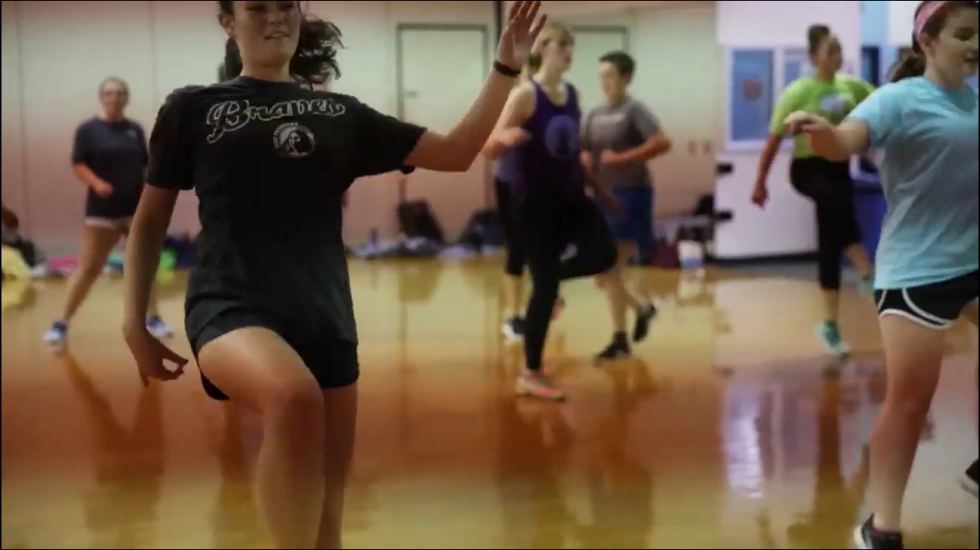 https://www.facebook.com/unccampusrec/videos/1552123878143871/
Yes, the one in the blue shirt and Nike shorts is me!
14. Reconnecting with friends I didn't get to see much last semester (also not all pictured below)!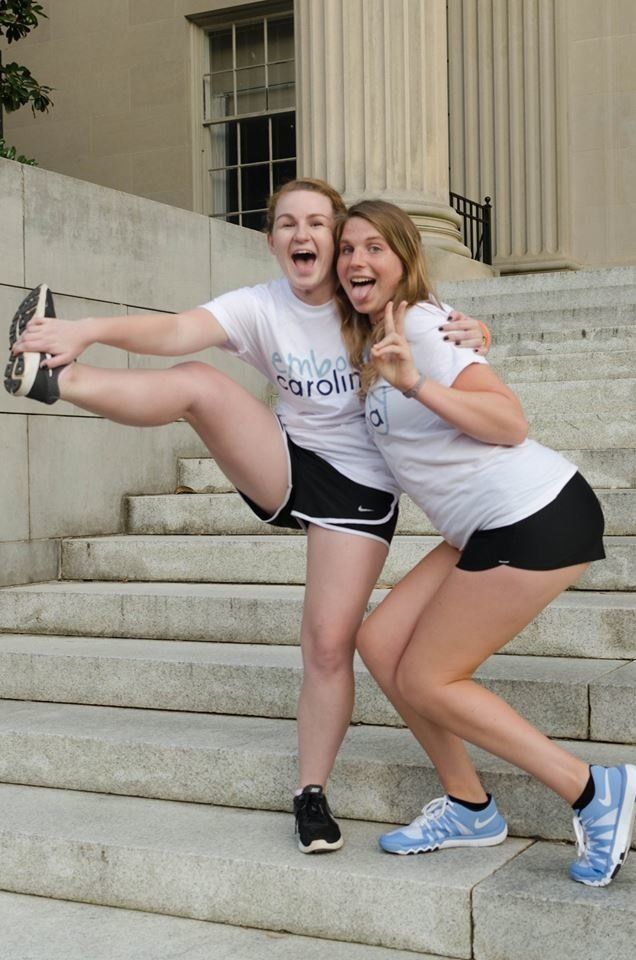 Our friendship started off after an Embody meeting and Facebook Messenger chat. Now we're great friends!
I have been so incredibly blessed to have had such a great college experience despite the challenges I have faced during it. I can't believe (and don't want to think about) how I only have 1.5 years left!