I am a huge foodie. Trying new restaurants and exploring new flavors exhilarates me. Going to local coffee shops and sitting for hours, taking in the aroma of freshly brewed coffee and baked scones calms me. Listening to the rustle and bustle of waitresses serving one customer after another during a lunch rush enthralls me. Although, I admit that eating out was not always a positive experience. There were many months during recovery from my eating disorder that I blatantly refused to go out with my friends and family. As I've grown and recovered, I have rediscovered my love of food.
The food scene in Asheville is truly exceptional. My apartment is less than five minutes away from downtown where the options are endless: Thai food, Latin cuisine, sushi, Asian fusion, brunch, tapas, pizza... the list goes on and on. That being said, I try really hard to eat at restaurants that offer healthy, flavorful options and locally source all of their ingredients. If you're looking for a healthy, wholesome meal that doesn't slack on delicious flavor, I've got you covered. Here are 10 restaurants in Asheville that are both healthy and delicious: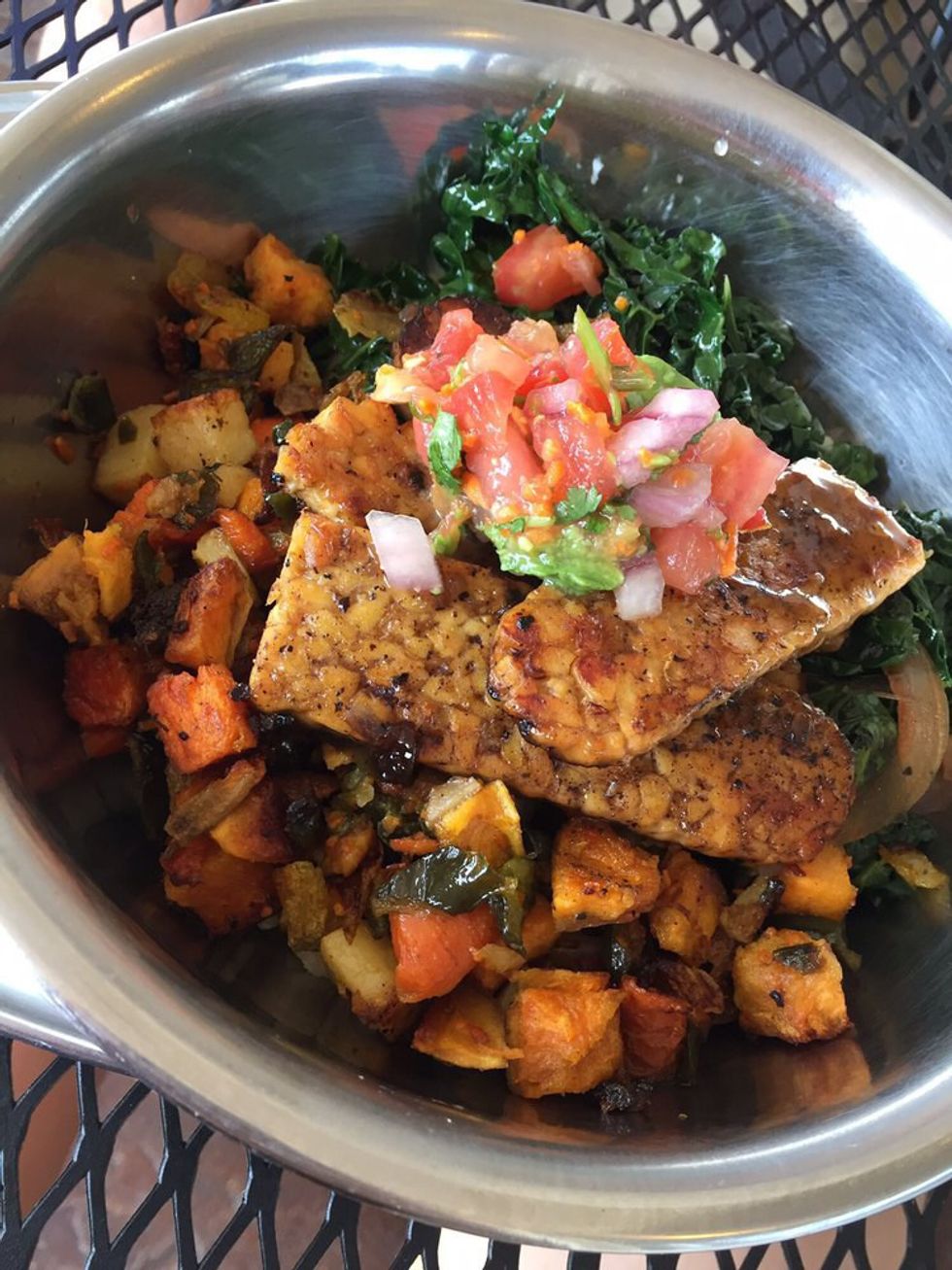 I'm just gonna go ahead and say it: The reason that this is No. 1 on my list is because it is No. 1 in my heart. I am in no way, shape or form afraid to admit that I have an obsession with this place. I could eat here for every meal of the day and be the happiest person alive. Their menu has many gluten sensitive, vegetarian and vegan options, and they serve breakfast all day! Oh, and there are three locations in Asheville.
My top picks: Reggae Bowl with Tempeh (seasonal summer special), Strawberry Fields Smoothie, and the Pura Vida Bowl

Locations:
Green Sage South: 1800 Hendersonville Rd., Asheville, NC 28803
Green Sage Downtown: 5 Broadway, Asheville, NC 28801
Green Sage Westgate: 70 Westgate Parkway, Asheville, NC 28806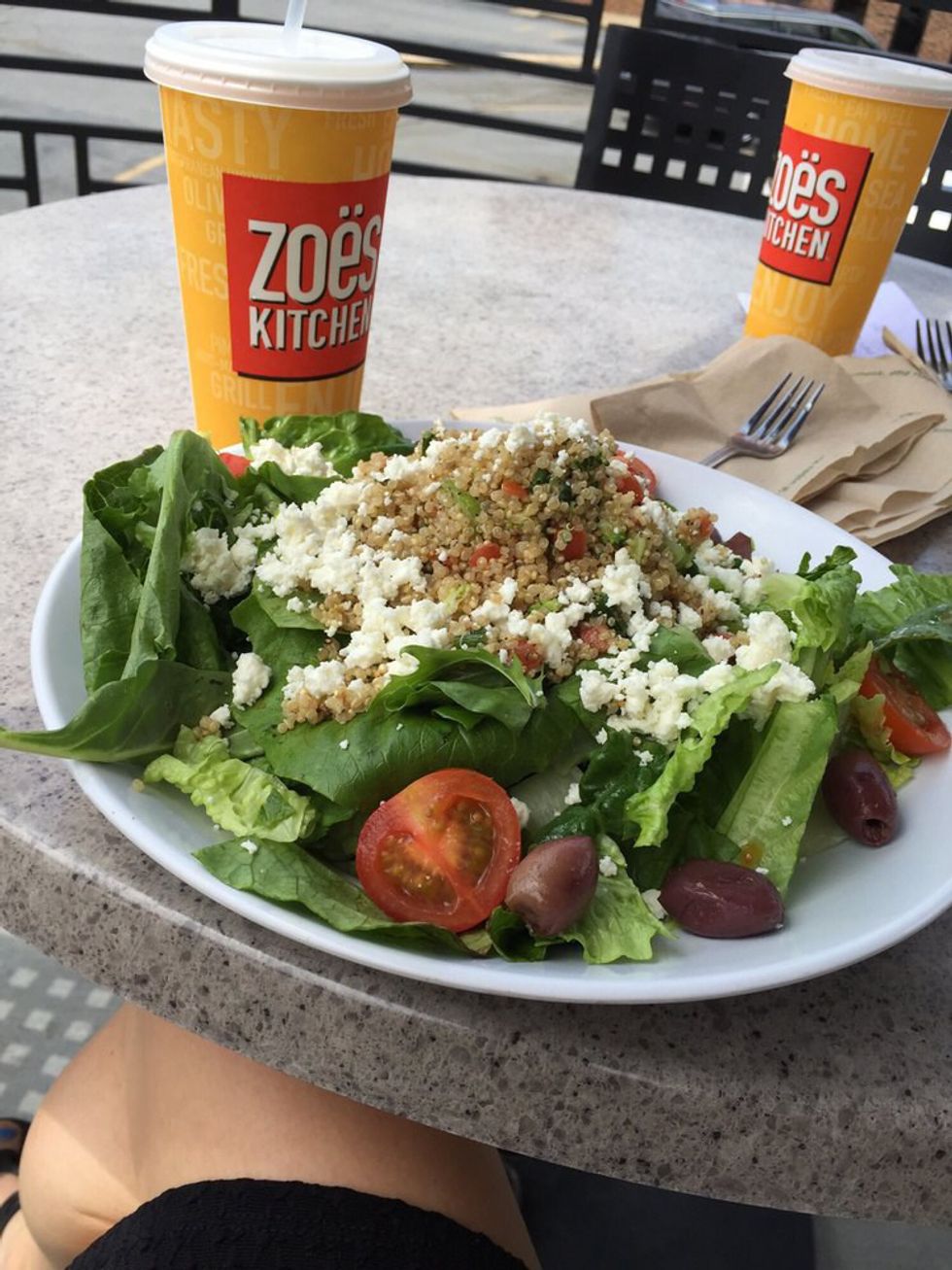 Fast, fresh and healthy this is a great place to enjoy nutritious lunch or dinner. Although Zoe's is a chain restaurant, they do not slack on providing healthy options that are loaded with vitamins and minerals.
My top picks: Mediterranean Tuna Pita and Quinoa Salad
Address: 14 Swannanoa River Road, Asheville, NC 28803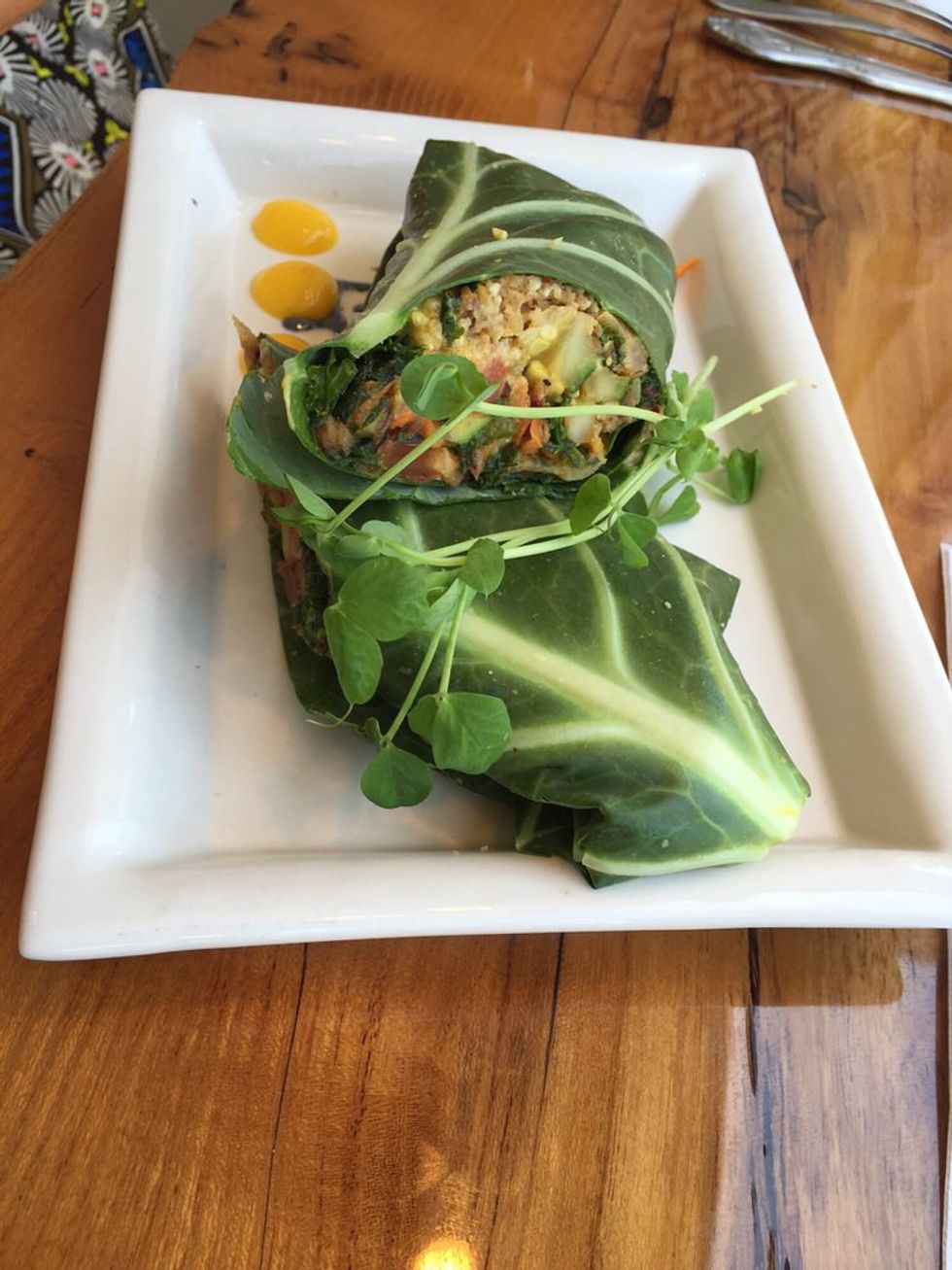 This organic cafe offers a completely raw and plant-based menu. They also craft their very own cold-pressed juices, smoothies, and homemade nut mylks.
My stop picks: Raw Phish Tacos and Raw Cashew Cookies
Address: 233 S. Liberty St. Asheville, NC 28801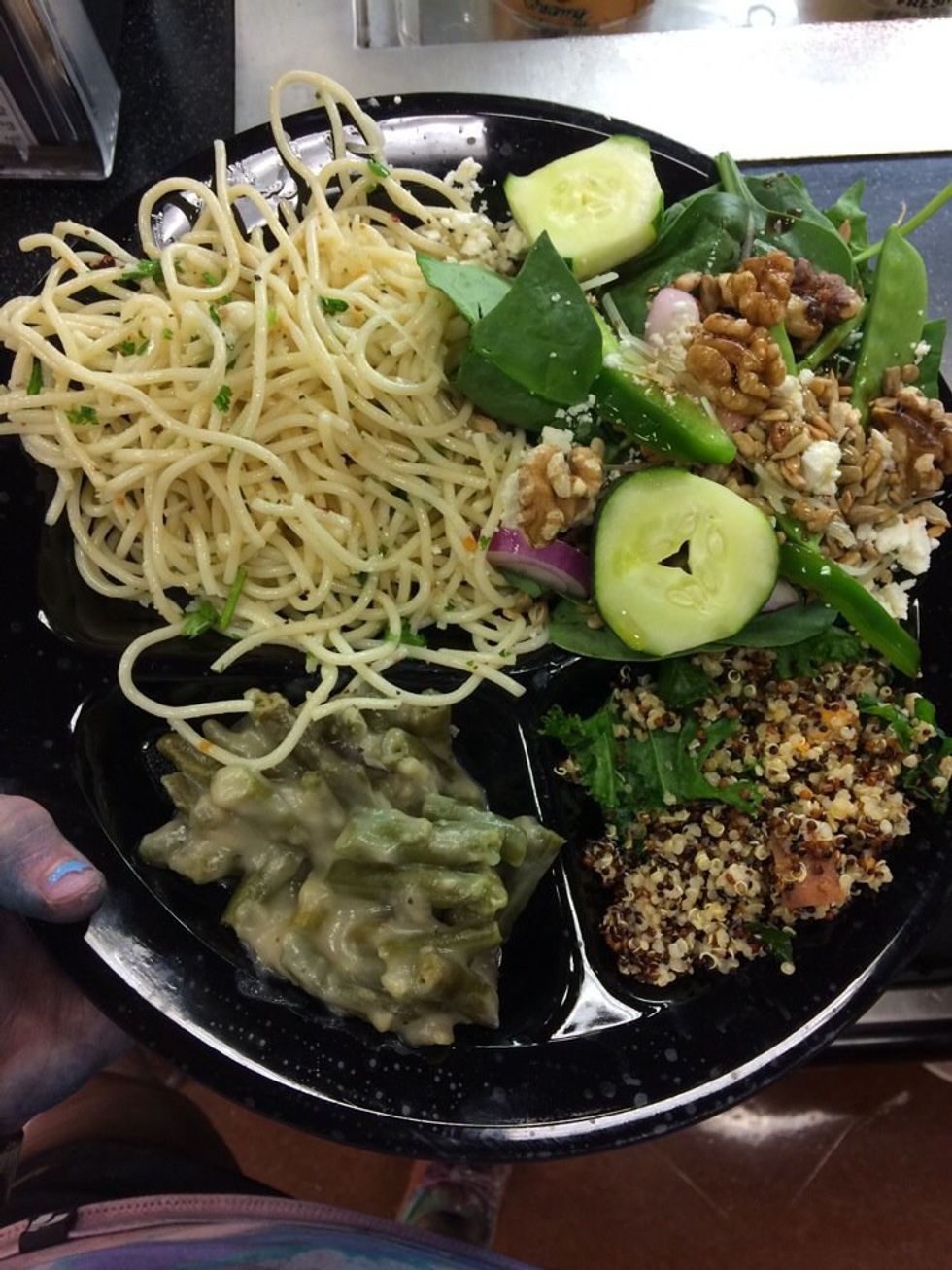 In case you weren't aware, Earth Fare is also so much more than a grocery store. They have healthy take out options from their hot and cold food bars, pre-packaged sushi, and home cooked grab & go meals. All of their food is prepared with organic flour, grains, and beans; their meat is humanely raised and never administered growth hormones and they never use artificial colors, sweeteners or preservatives.
My top picks: Any of their delicious grab & go meals.
Locations:
Earth Fare South: 1856 Hendersonville Road, Asheville , NC 28803
Earth Fare Westgate: 66 Westgate Parkway, Asheville , NC 28806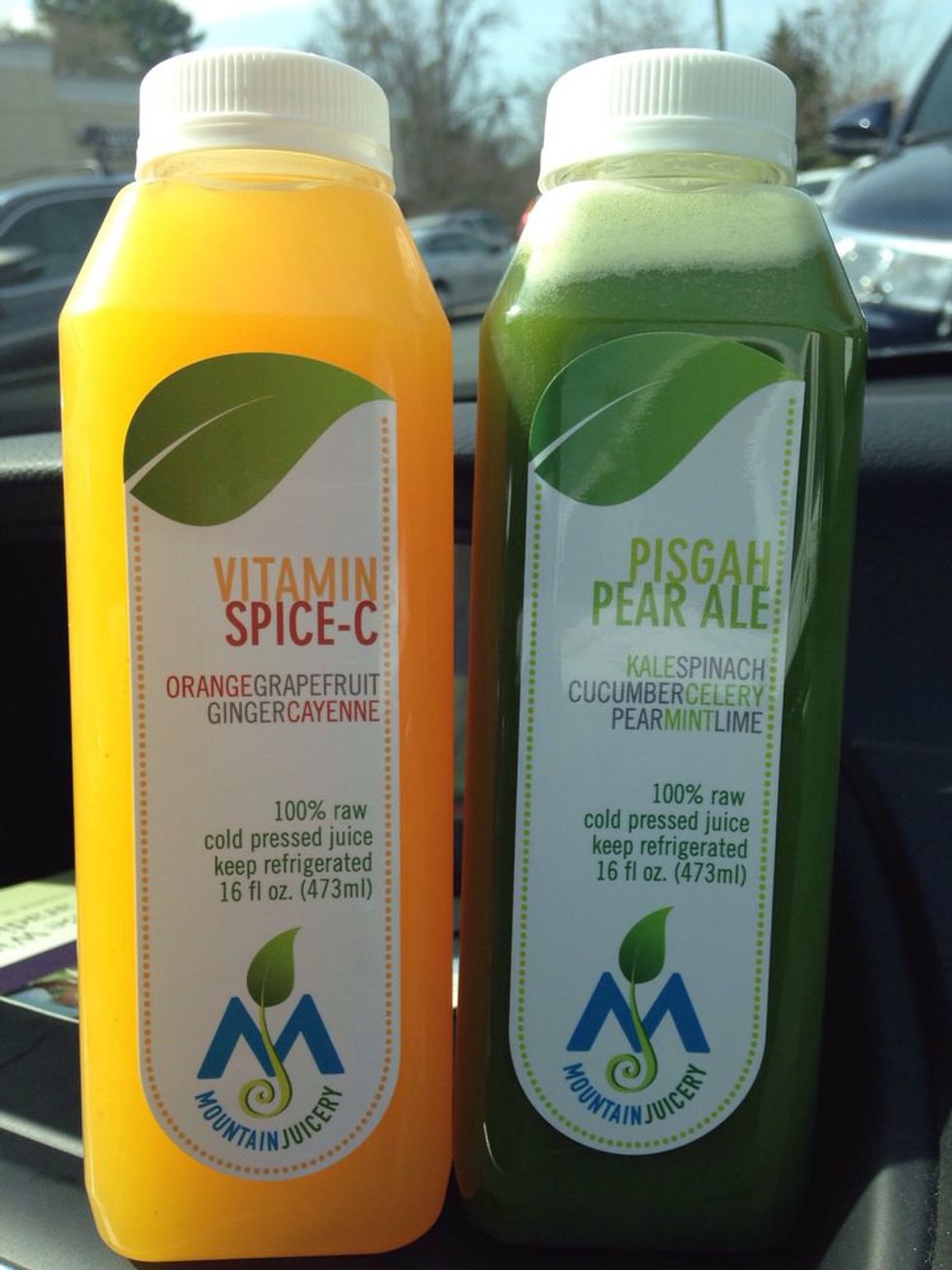 I'm not one to advocate for drinking your meals, but this is my one and only exception.
My top picks: PBJ+K Smoothie, From A to Z Smoothie, and Blue Ridge Bliss Smoothie
Address: 1863 Hendersonville Rd, Asheville, NC 28803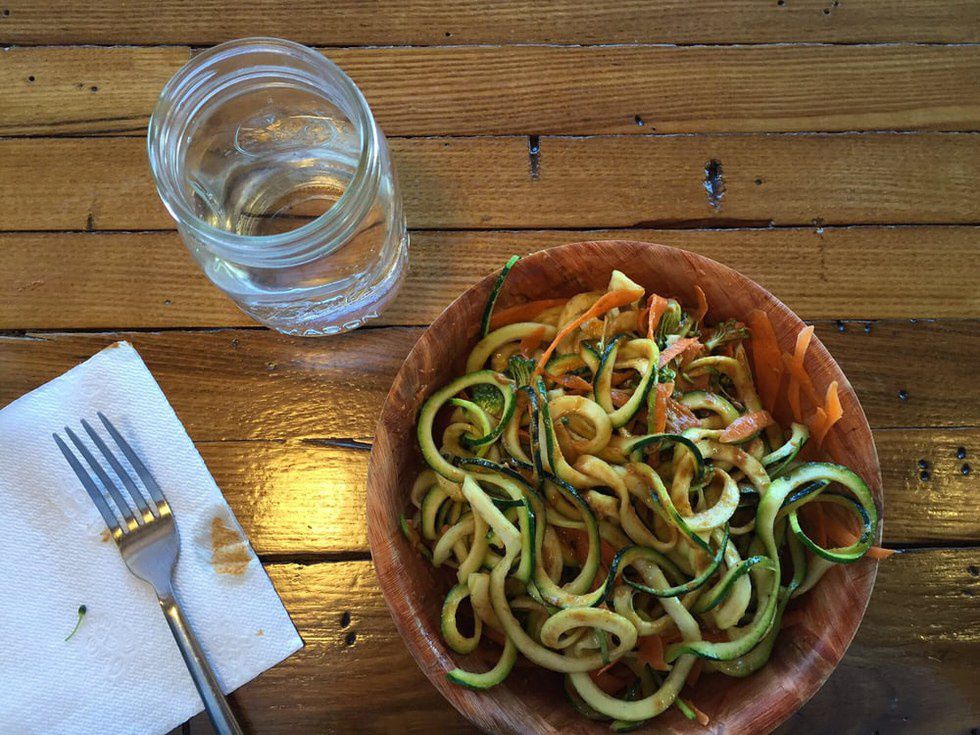 Completely plant-based and undeniably delicious, Nectar offers delicious smoothies and a completely vegan menu. Do not, I repeat, DO NOT be scared away by the word "vegan." Nectar will erase any doubts you have about the vegan diet with their wholesome, fresh and fulfilling dishes.
My top picks: Build-your-own pasta bowl and the Vegan Mac 'n Cheese

Address: 853 Merrimon Ave, Asheville, NC 28804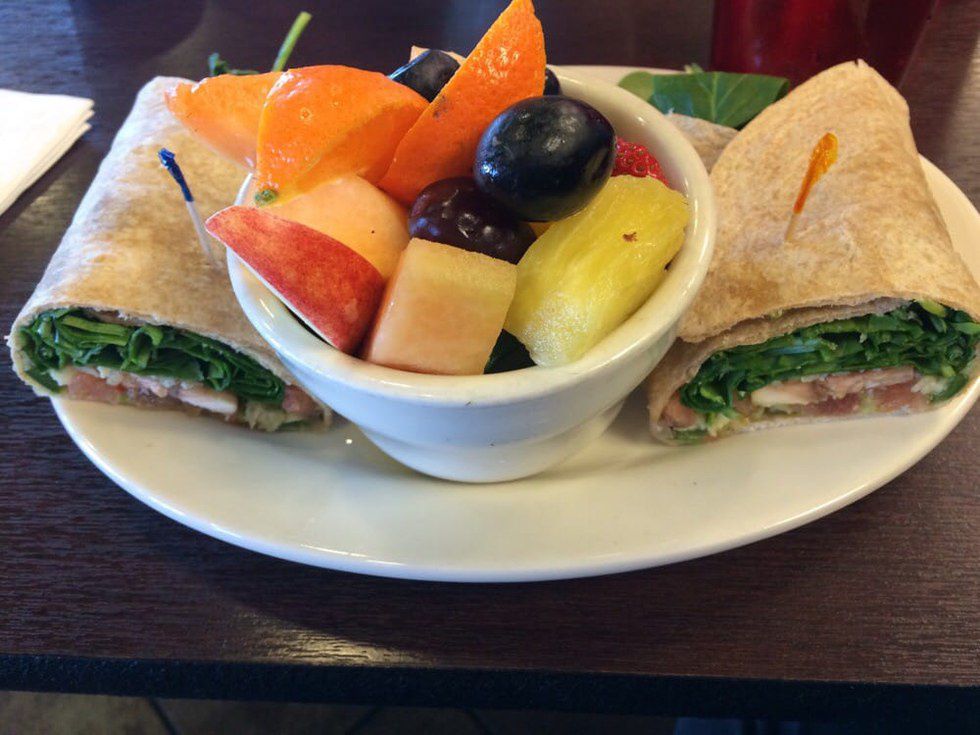 I admit that Jason's is only healthy when you want it to be. You ultimately have to make the decision to be healthy here. Luckily for you, Jason's makes it easy. Their website and menu board will tell you the calorie count on all of their dishes. Plus, they have a delicious salad bar that is chock-full of nutritious veggies.
My top picks: Super Slaw Salmon Salad, Spinach Veggie Wrap, and Wild Salmon-wich

Address: Westgate Regional Shopping Center, 5 Westgate Pkwy Suite 100, Asheville, NC 28806
8. Laughing Seed Cafe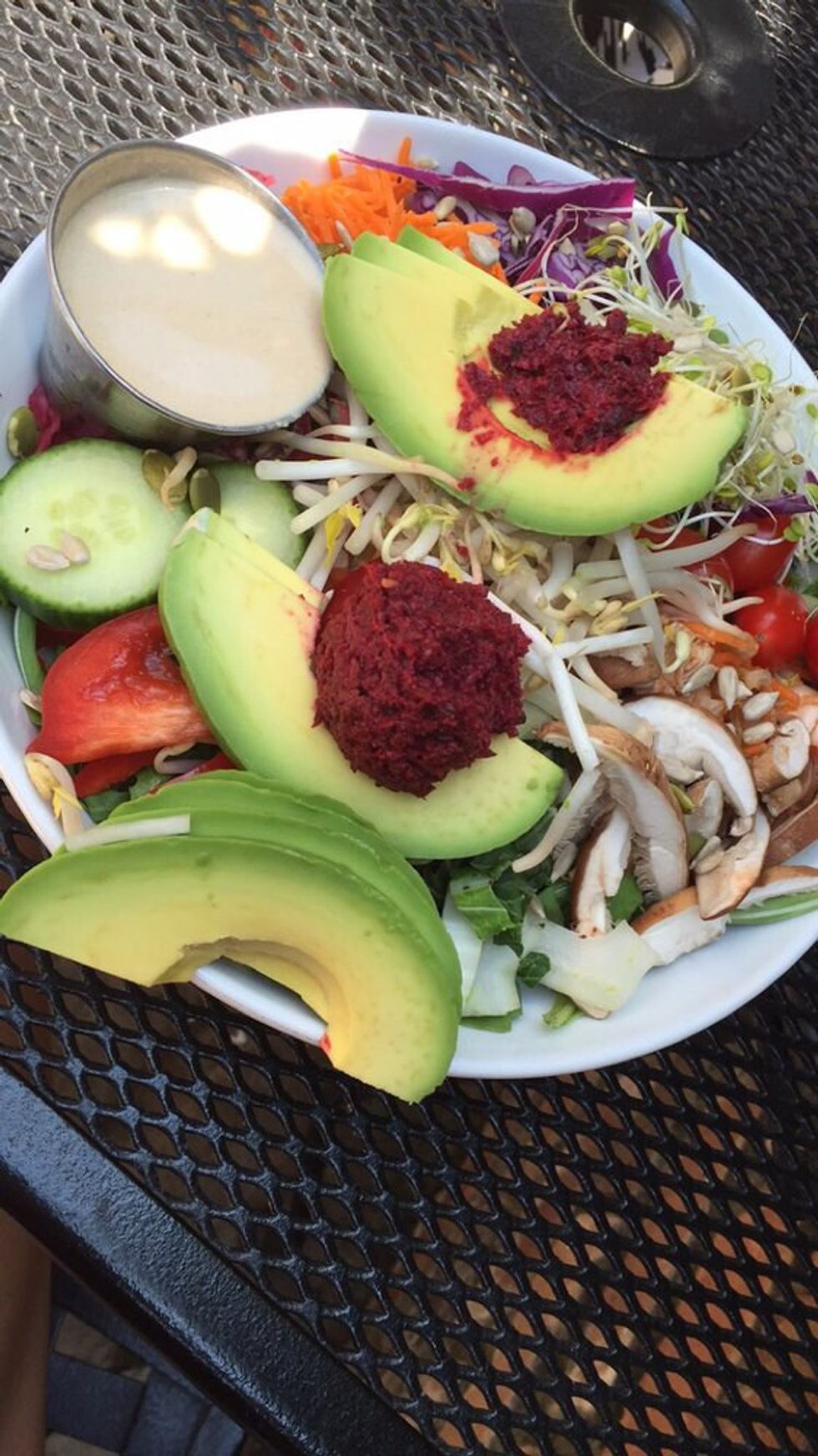 Located in the heart of downtown Asheville, this restaurant offers a completely organic vegetarian menu that makes eating meatless fun and delicious. Their menu is anything but boring and features a wide variety of savory and flavorful dishes that even the most hardcore meat lovers can enjoy.
My top picks: Dragon Bowl,Thai Panang Curry, and the Harmony Bowl
Address: 40 Wall St, Asheville, NC 28801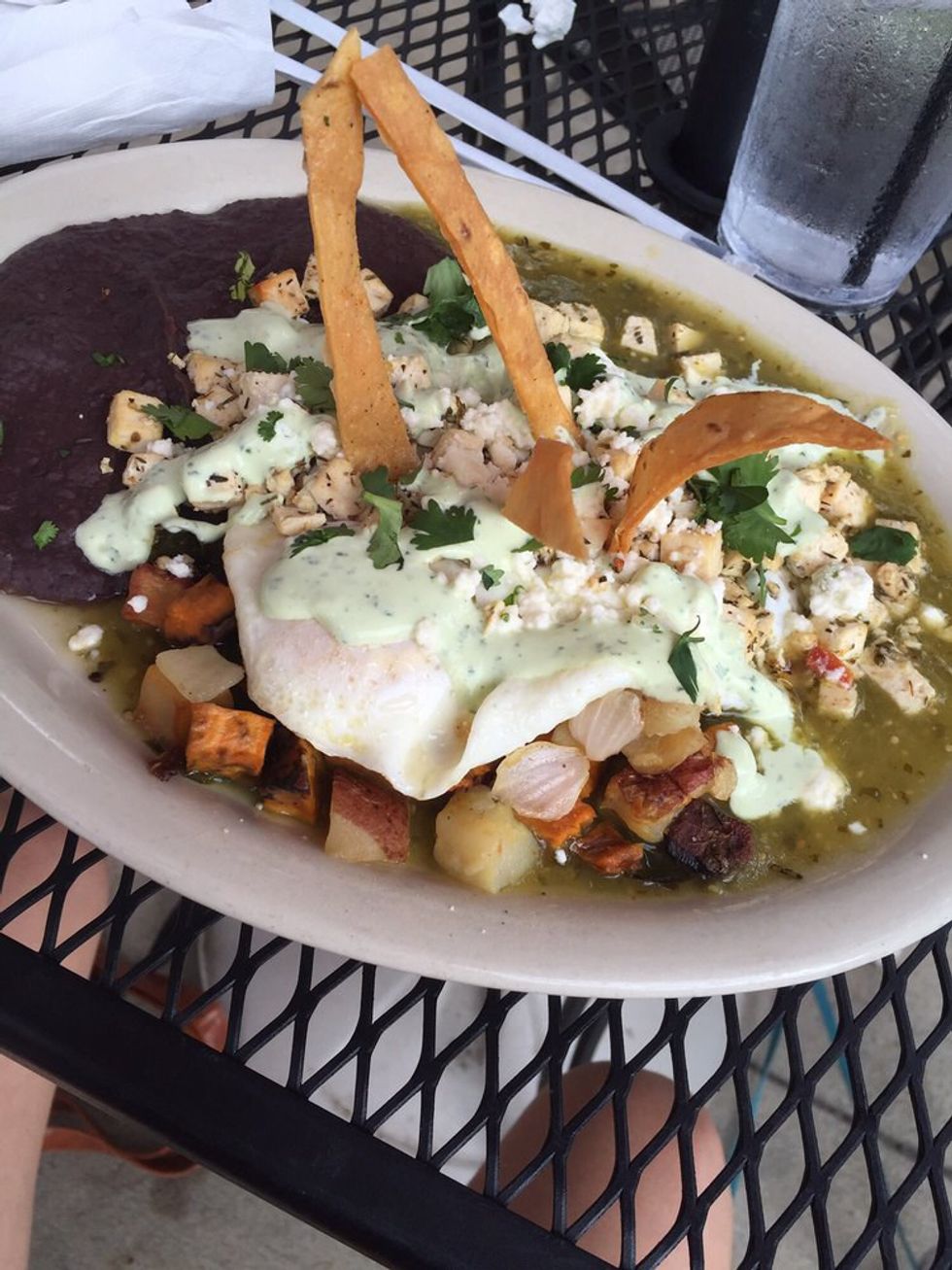 If you have never visited this tiny cafe, you are seriously missing out! They serve some of the tastiest breakfast and brunch items I have ever eaten. From protein-packed omelettes, flavorful huevos rancheros, gluten sensitive pancakes and waffles, and an impressively delicious vegan breakfast scramble, Abeja's has a diverse menu with a unique Latin flare.
My top pick: Huevos Rancheros (seriously, the BEST I have ever had!)
Address: 1550 Hendersonville Road, Asheville, NC 28803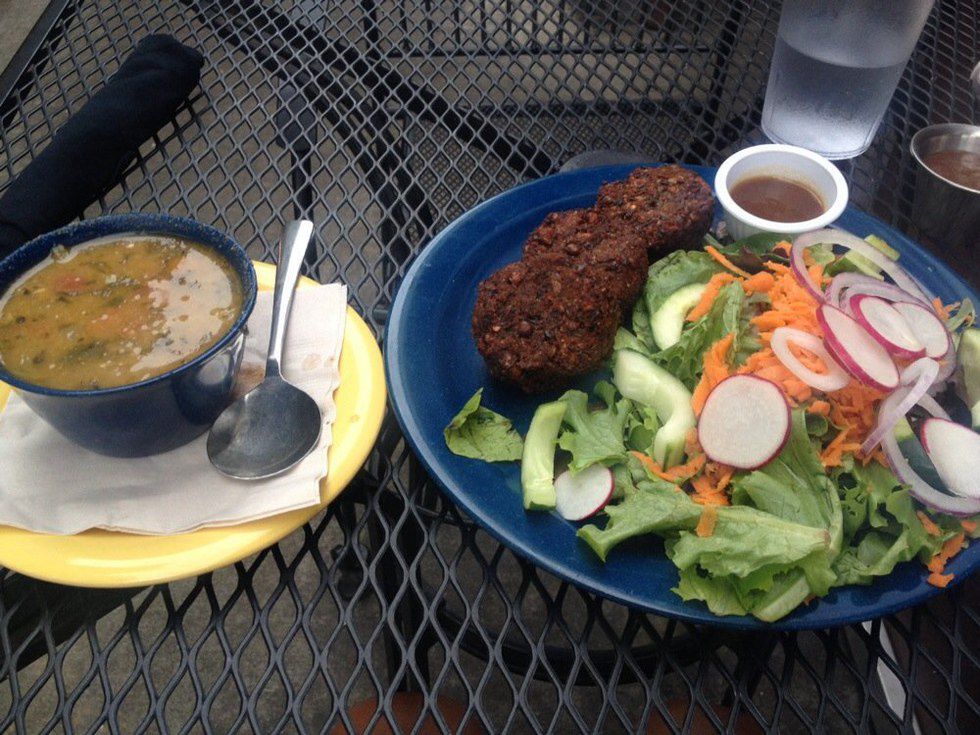 This tiny restaurant located just five minutes from UNCA has an ever-changing menu due to the fact that they source local, seasonal and fresh ingredients to make all of their dishes. They specialize in making healthy, home cooked meals and take pride in supporting local farmers and managing an environmentally friendly business.
My top pick: Grilled Sunburst Trout with roasted broccoli.
Address: 371 Merrimon Avenue, Asheville, NC 28804