When you give a girl a paintbrush, you are giving her more than just some bristles at the end of a piece of wood.
She may not realize it in the beginning, but that brush is the key that unlocks a door that would have forever remained closed. The door that holds the opportunity of expression. The door contains a lifetime of imagination and creativity. A door, that can now be opened, giving her a chance to show the world what she can do.
As a young adult in the age of technology and instant gratification, finding that one thing you can always escape to, to release tension, let out something you have been holding on to or simply just enjoy doing when you are bored, is not easy. We have become accustomed to everything being right at our fingertips in a matter of seconds. When it isn't, frustration and annoyance kick in.
But with that paintbrush, she has learned that it is not all about satisfaction, gratification or immediate relief. Painting is about discovery and resolution.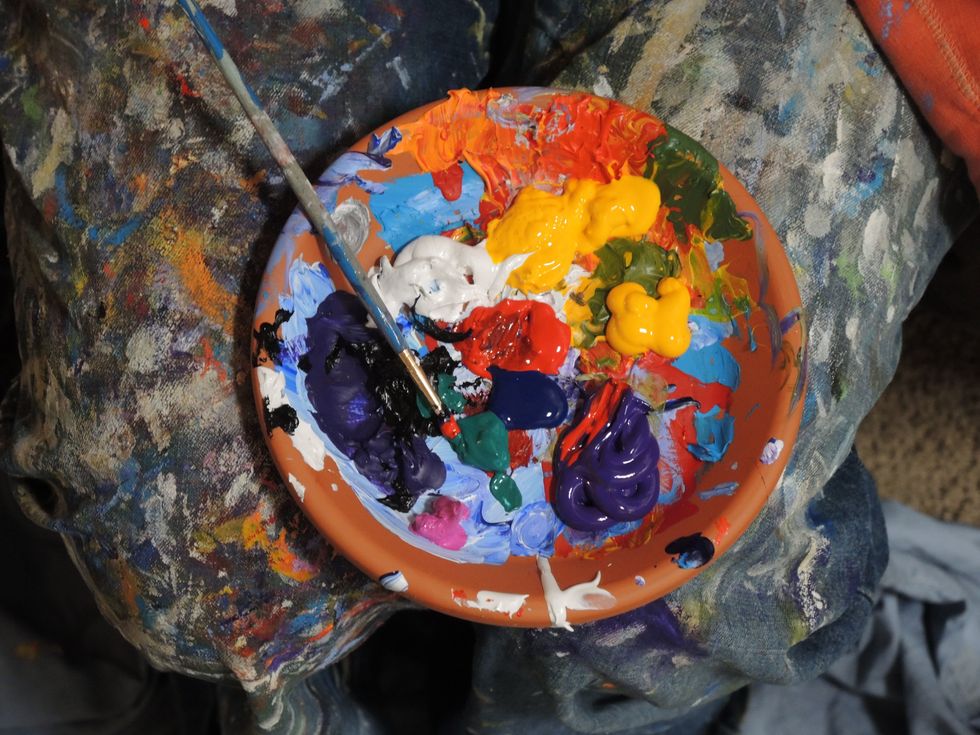 https://unsplash.com/photos/f6Xv0xs9JWg
Each stroke of the brush, while to others is just a little more paint on the canvas, to her it is peace. A release of emotion. Emotions others may not have even realized were there.
When you give a girl a paintbrush, you have given her a platform unlike any other.
No judgment or opinion from others. Just a blank canvas that holds endless opportunity.
Her paintbrush is her muse.
Thoughts, flowing through her body, eventually escape to her hand, giving her brush all the power.
A transcendent experience only she can understand.
Without even realizing, she has brought so much life and energy to the once empty canvas.
When you give a girl a paintbrush, you give the world an artist.
Related Articles Around the Web