The following quotes are worthy of the Dundie Awards.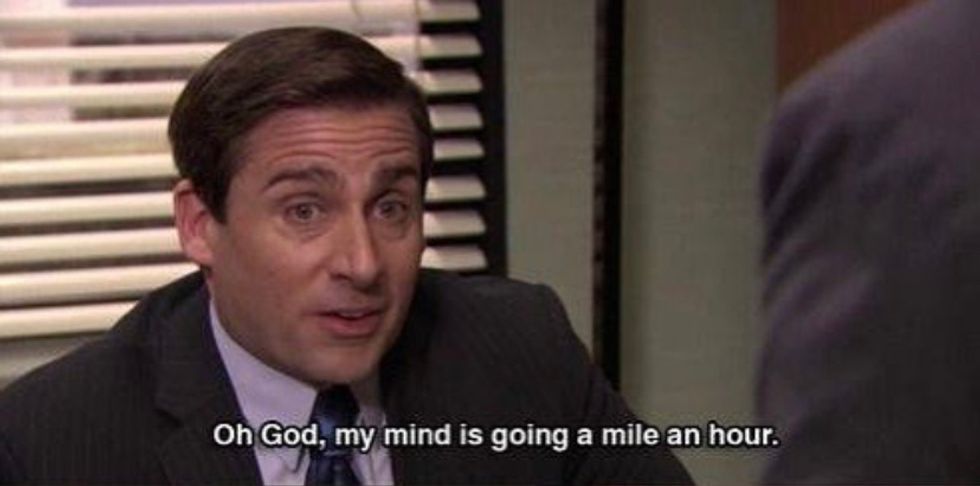 @theofficeusaquotes
1. These wise words from Prison Mike.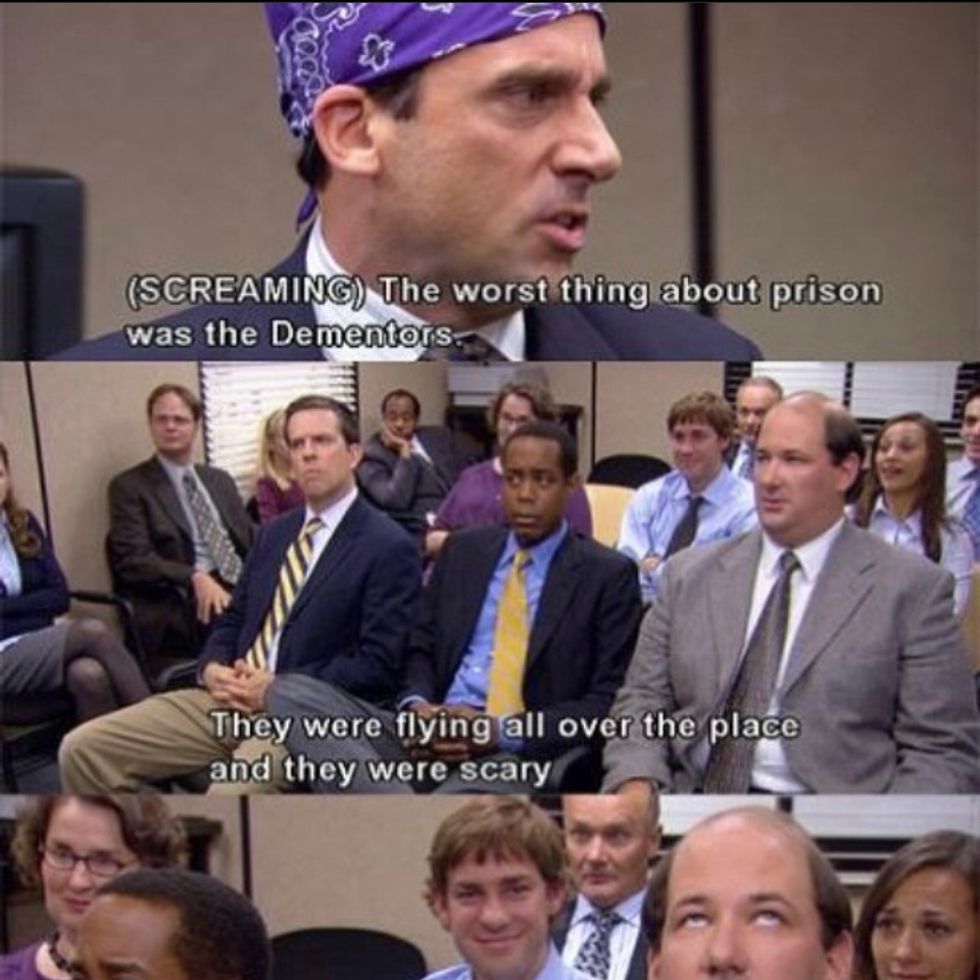 NBC
"The worst thing about prison was the dementors."
2. When Dwight basically asked for COVID-19.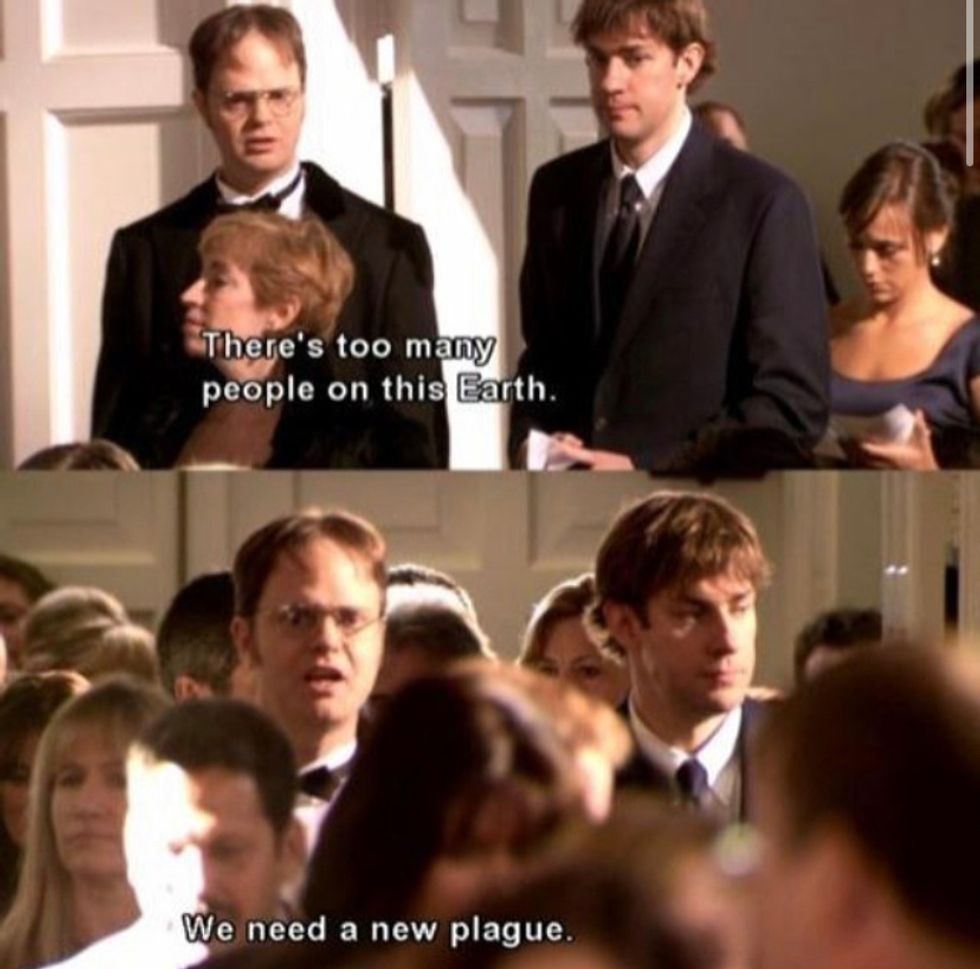 NBC
3. Dwight's hatred for one specific dinosaur.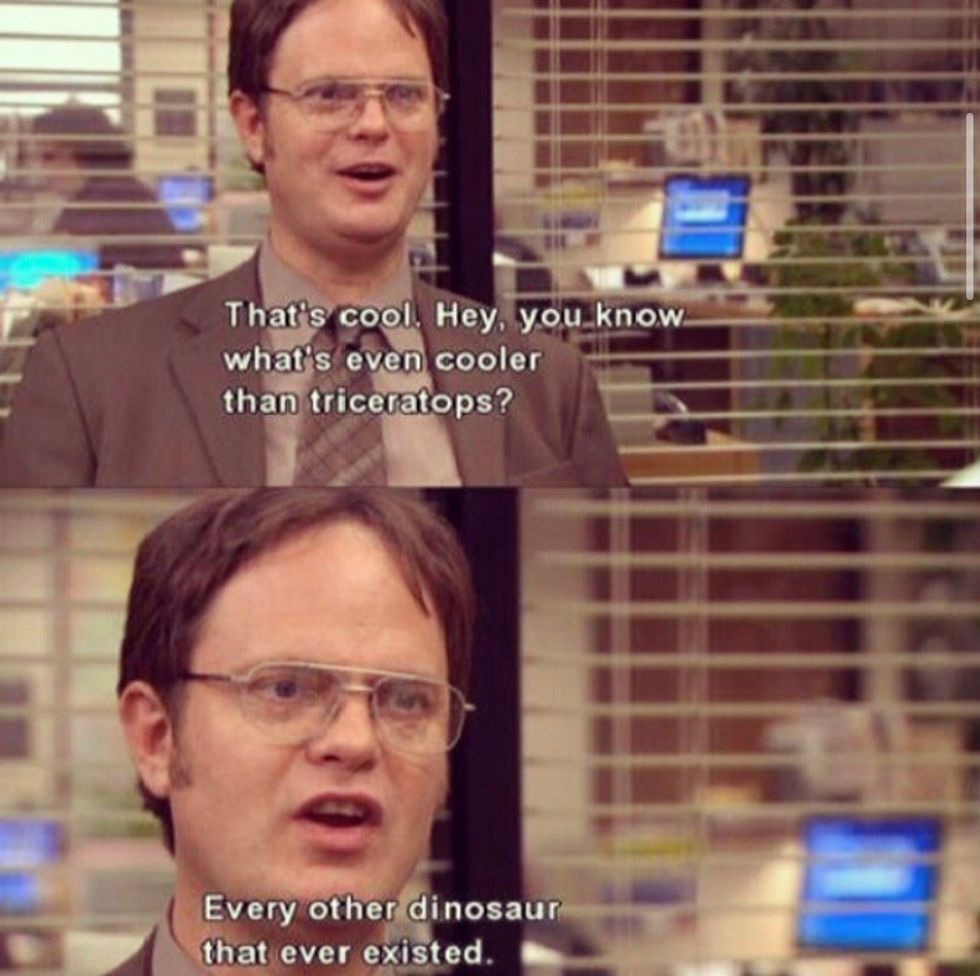 NBC
4. The Bill Buttlicker moment.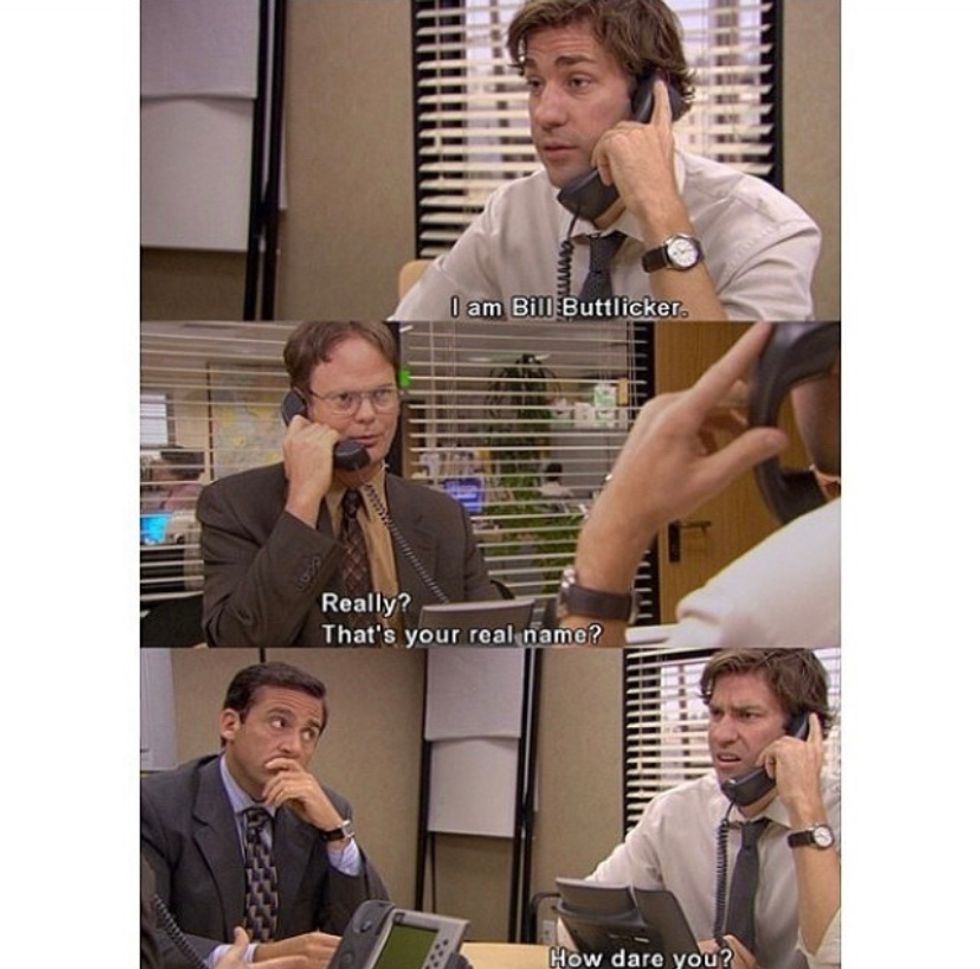 NBC
5. Toby's existence...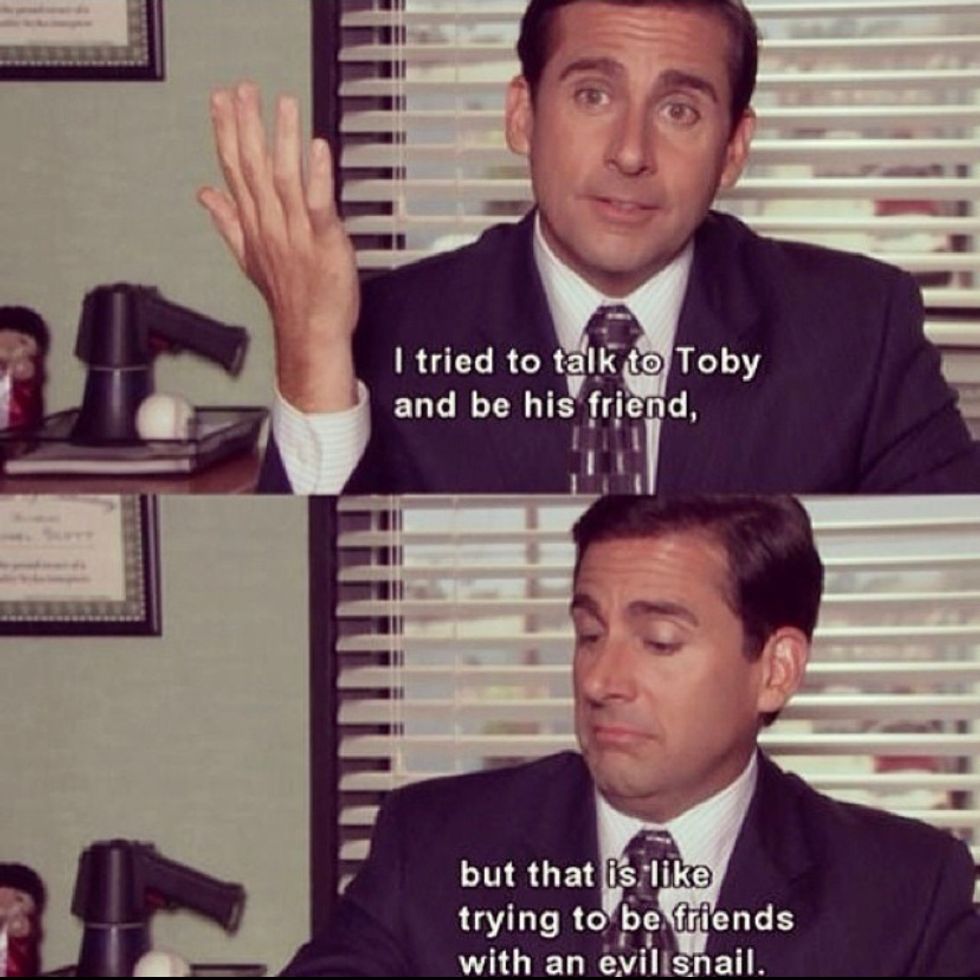 NBC
6. Dwight's self-empowerment.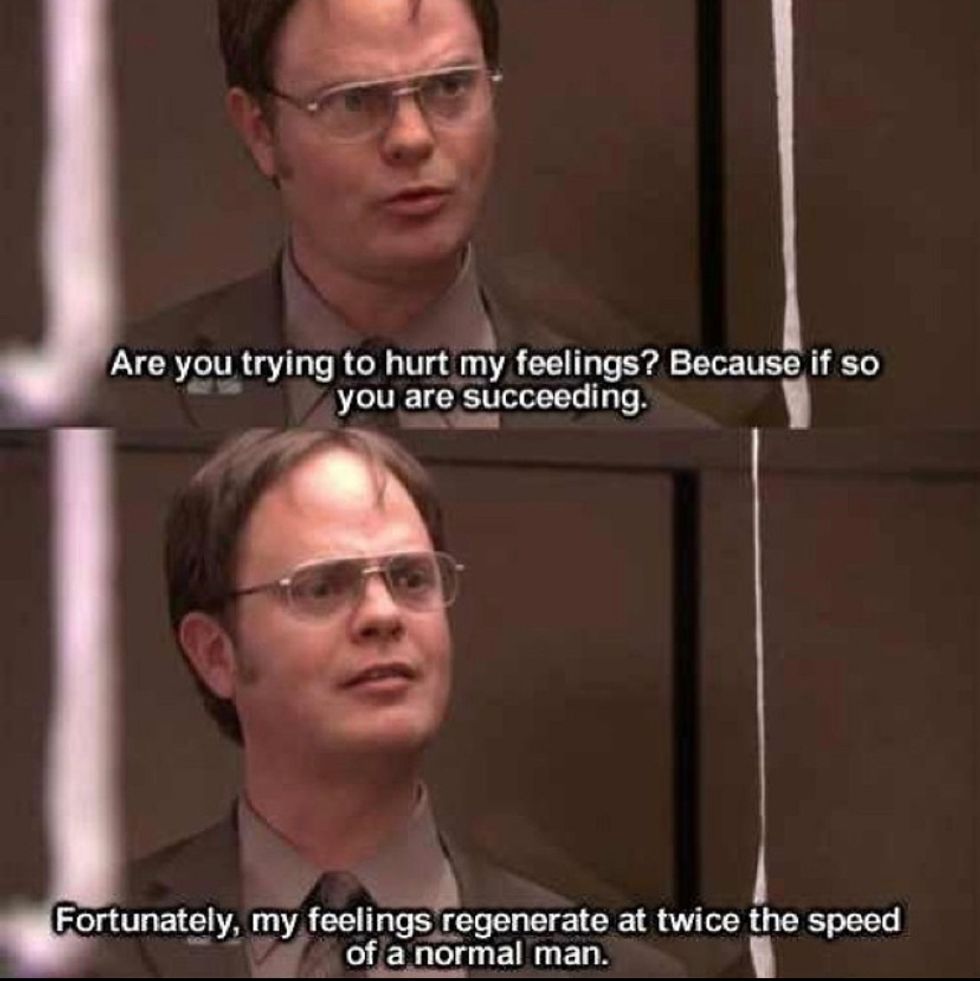 NBC
7. Michael's superstition that makes me chuckle.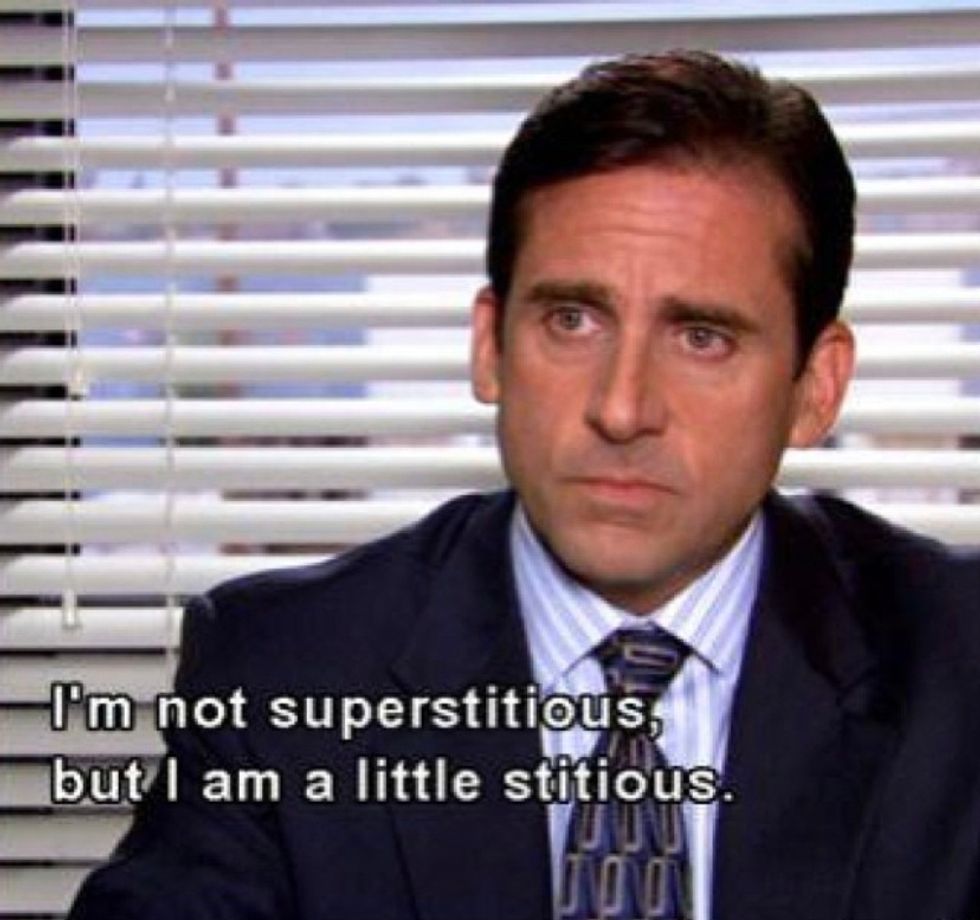 NBC
8. Boobs. That's all.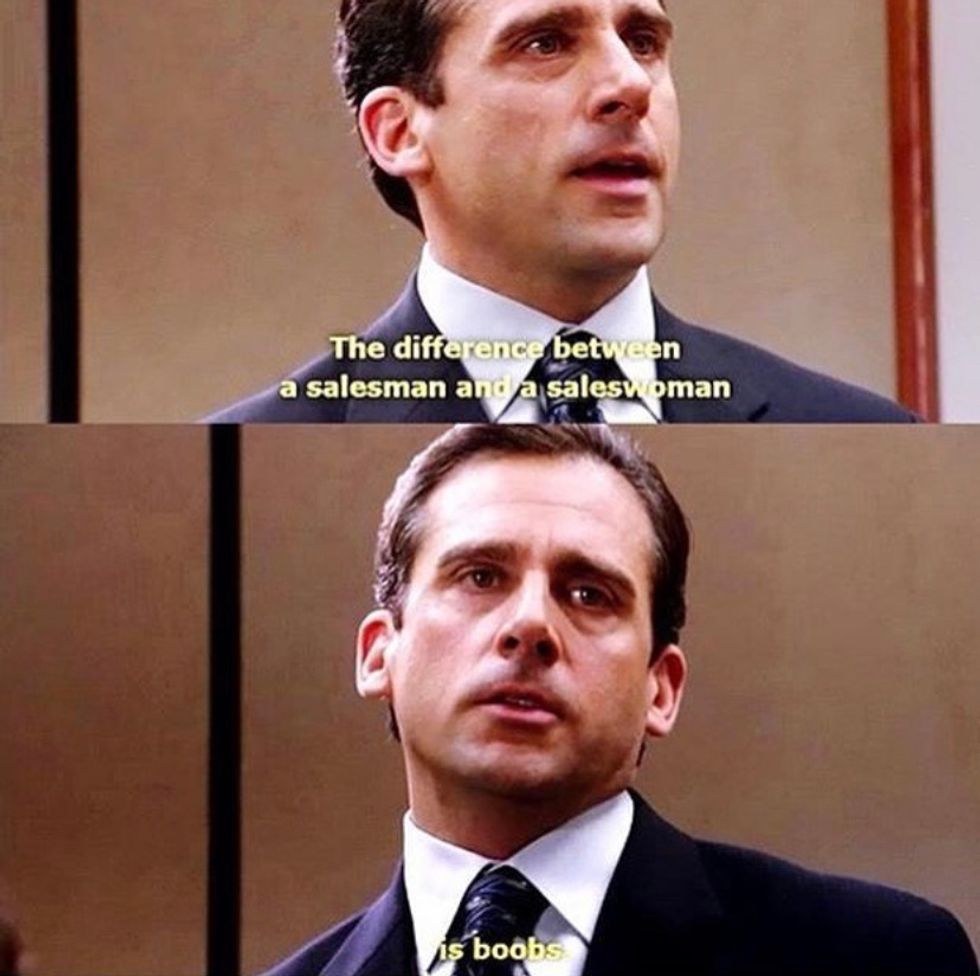 NBC
9. If you ever need worms, Creed's your guy.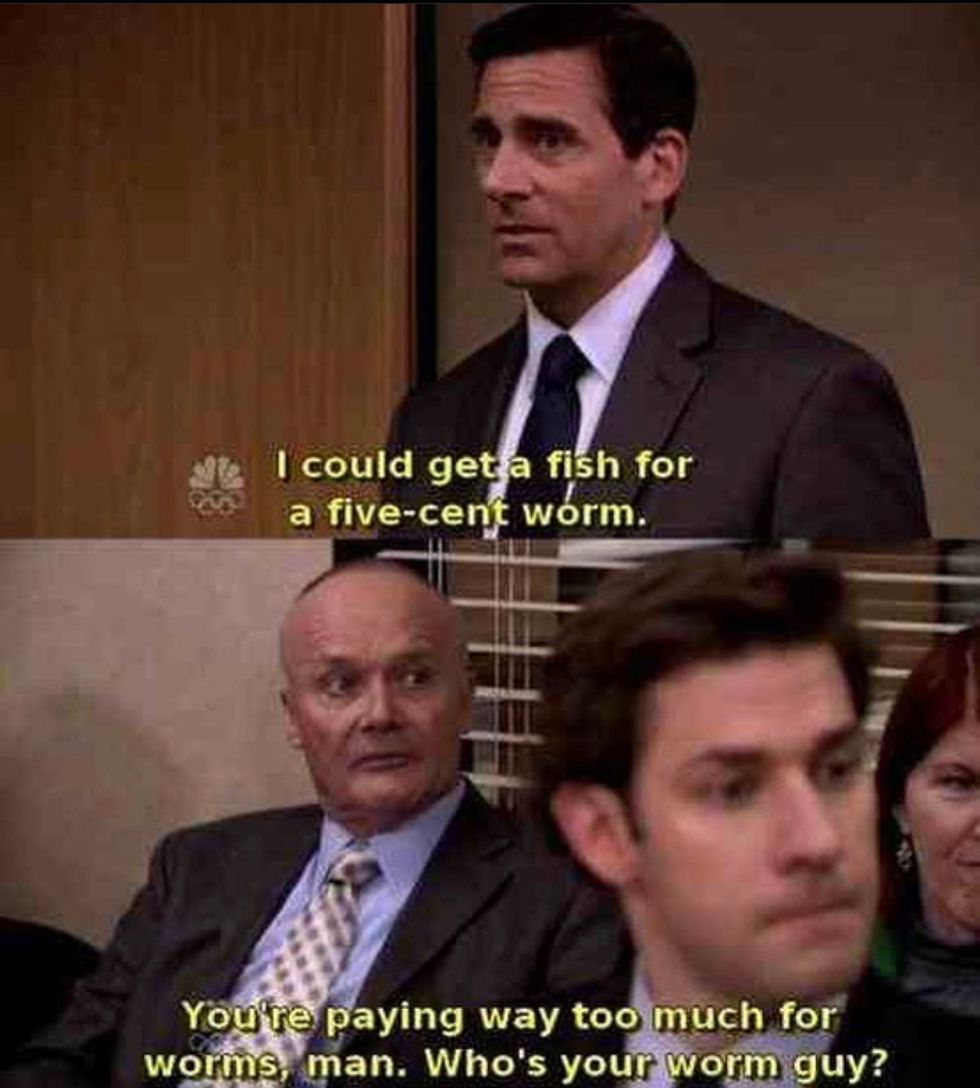 NBC
10. Dwight's outstanding health.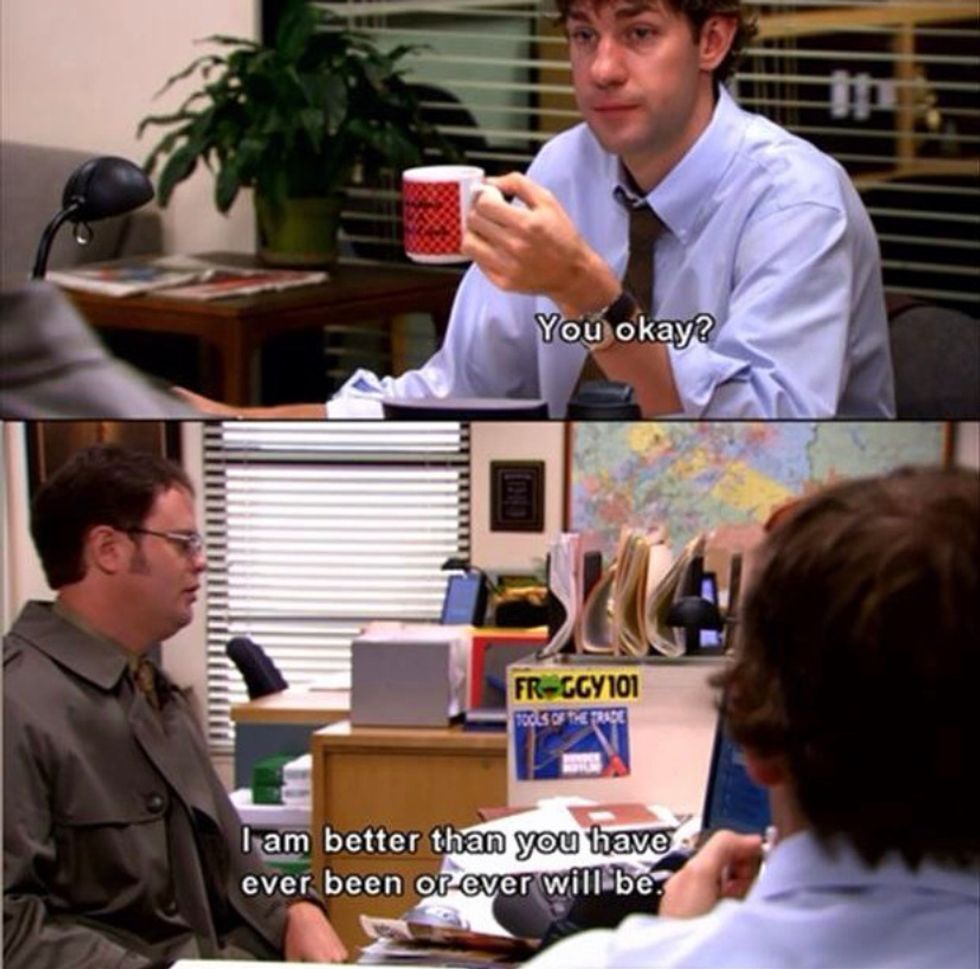 NBC
11. Michael's true self emerging.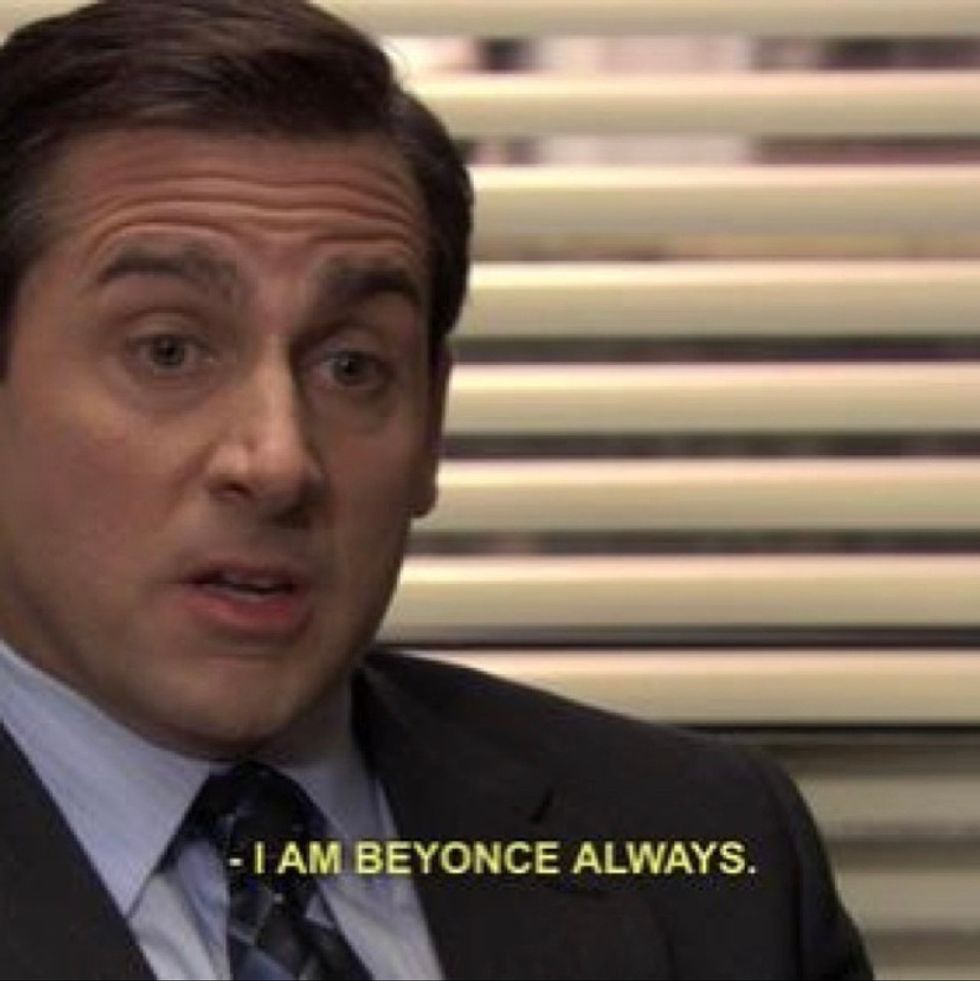 NBC