"Thrills by day, fright by night" becomes the motto of not only Six Flags Great Adventure in Jackson, NJ, but for all of the Six Flags parks across North America. What is fright fest exactly? Well, it's when Six Flags goes from family theme park by day to a hauntingly good time at night.
The park in New Jersey, where I attend, is divided into different zones. Some are deemed safe zones (zones where there are no... things coming after you.) But, four sections of the park are a free-for-all. Bob and his Bone Butcher Territory lies in Frontier Adventures, the clowns that haunt your night terrors from the Circus Psycho reside near The Boardwalk, demons are waiting to claim your soul in the Demon District after you ride Batman in Movietown and last but certainly not least, old-time zombies wait to greet you or say their goodbyes from the Bloody Fountain as soon as you walk into or out of the park. But, how do you survive the night?
1. Eat.
Running from creatures after spending the day going from thrill ride to thrill ride will take some energy. Make sure you eat throughout the day so you're not out of energy.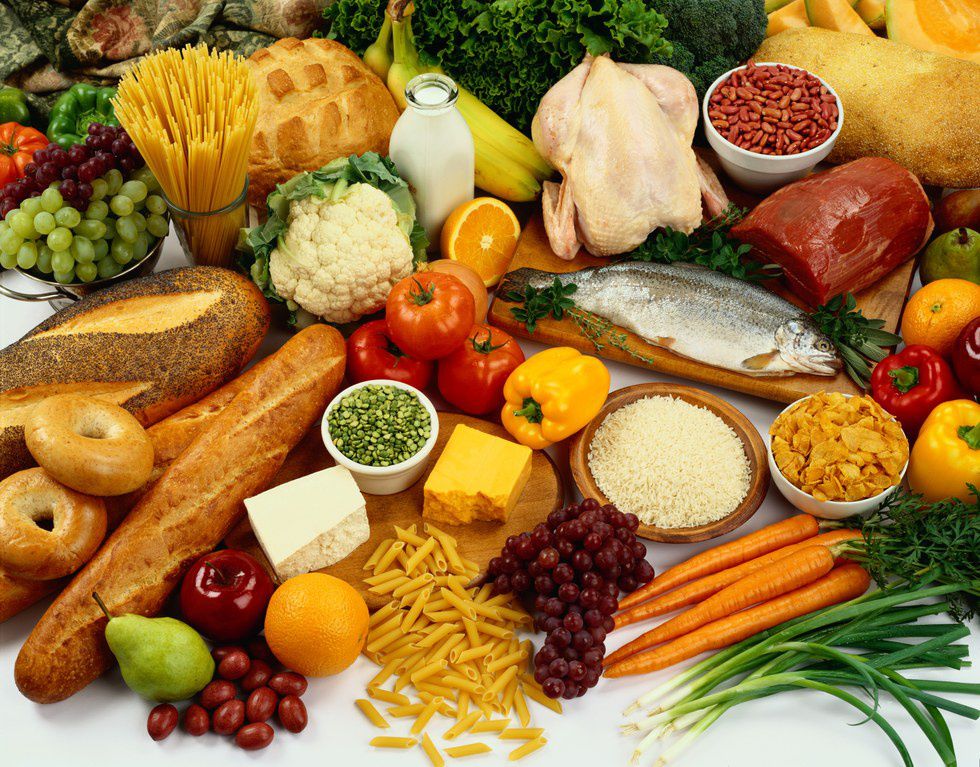 2. All black everything.
My number one tip to survive fright fest: hide. If you can hide in dark clothes, do it. The less those creatures see of you, the better.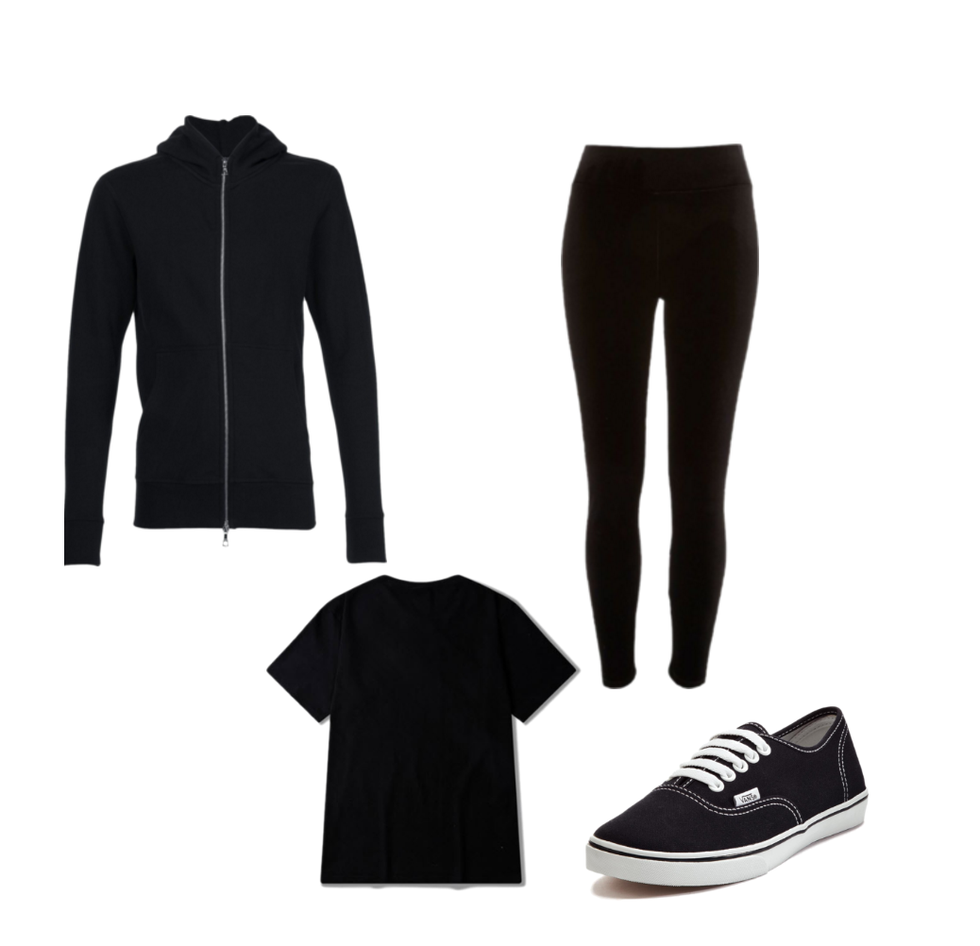 3. Ride what you can during the day.
The point of going to fright fest is to, well, get frightened. When you get to the park in the morning, ride your rides so you can hit all the scare zones and haunted houses when you get to the park.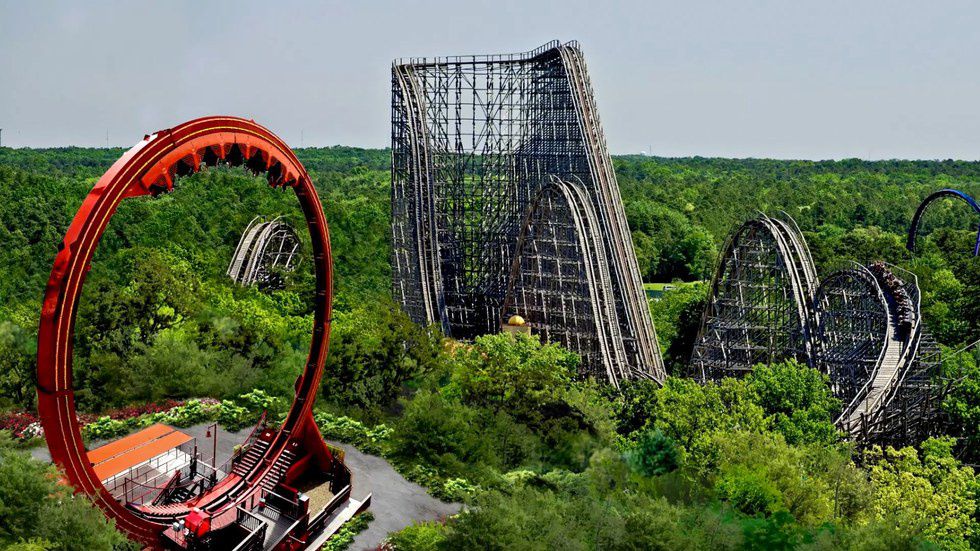 4. Don't look scared.
I know you're scared. But try not to look it. The more scared you look, the more likely they are to come after you. They look for people who look as terrified as you feel.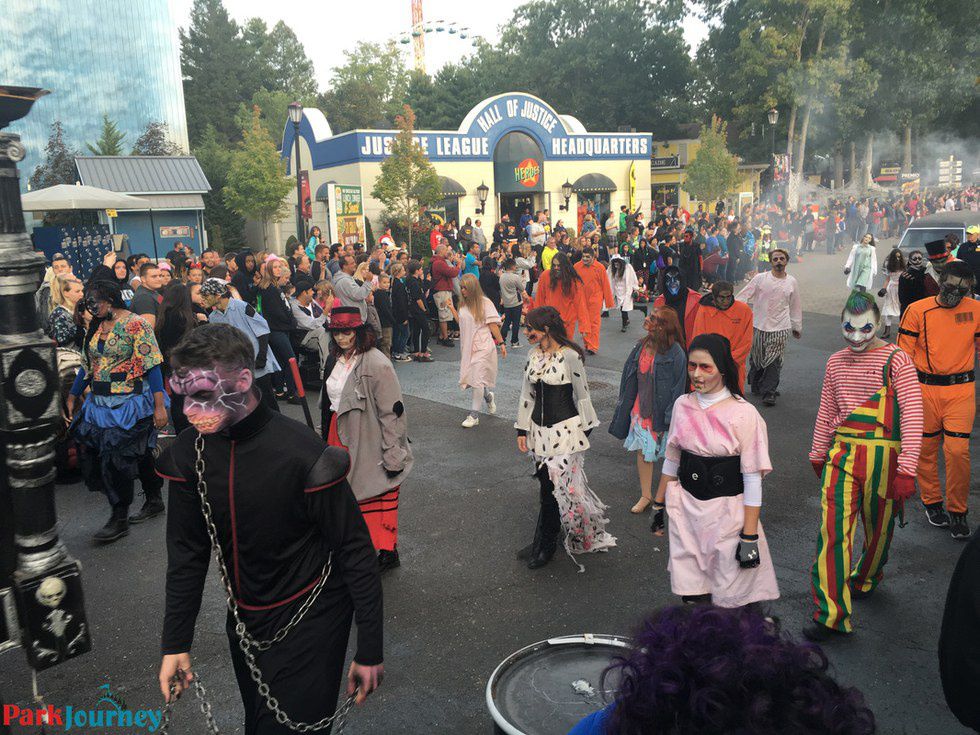 5. Don't swing.
An impulse reaction for you when you get scared might be to swing and hit someone. Don't do it, unless you want to get thrown out of the park and lose your $73.
[rebelmouse-proxy-image https://media.rbl.ms/image?u=%2Ffiles%2F2016%2F09%2F17%2F636097517661890051-517977789_no-hitting-no-yelling-no-kicking-no-crying-no-biting-kick-hit-no-oFtYs0-clipart.gif&ho=https%3A%2F%2Faz616578.vo.msecnd.net&s=840&h=4435ad5f7c4e007741fbc4fa131af53ce5369380f12bb6ed1df3bea1a0764cfa&size=980x&c=3479168933 crop_info="%7B%22image%22%3A%20%22https%3A//media.rbl.ms/image%3Fu%3D%252Ffiles%252F2016%252F09%252F17%252F636097517661890051-517977789_no-hitting-no-yelling-no-kicking-no-crying-no-biting-kick-hit-no-oFtYs0-clipart.gif%26ho%3Dhttps%253A%252F%252Faz616578.vo.msecnd.net%26s%3D840%26h%3D4435ad5f7c4e007741fbc4fa131af53ce5369380f12bb6ed1df3bea1a0764cfa%26size%3D980x%26c%3D3479168933%22%7D" expand=1]
6. Make a plan.
There are tons of things to do when you go to Fright Fest, so in that case, plan! There are haunted houses and side shows and freak shows and scary trails that you should see.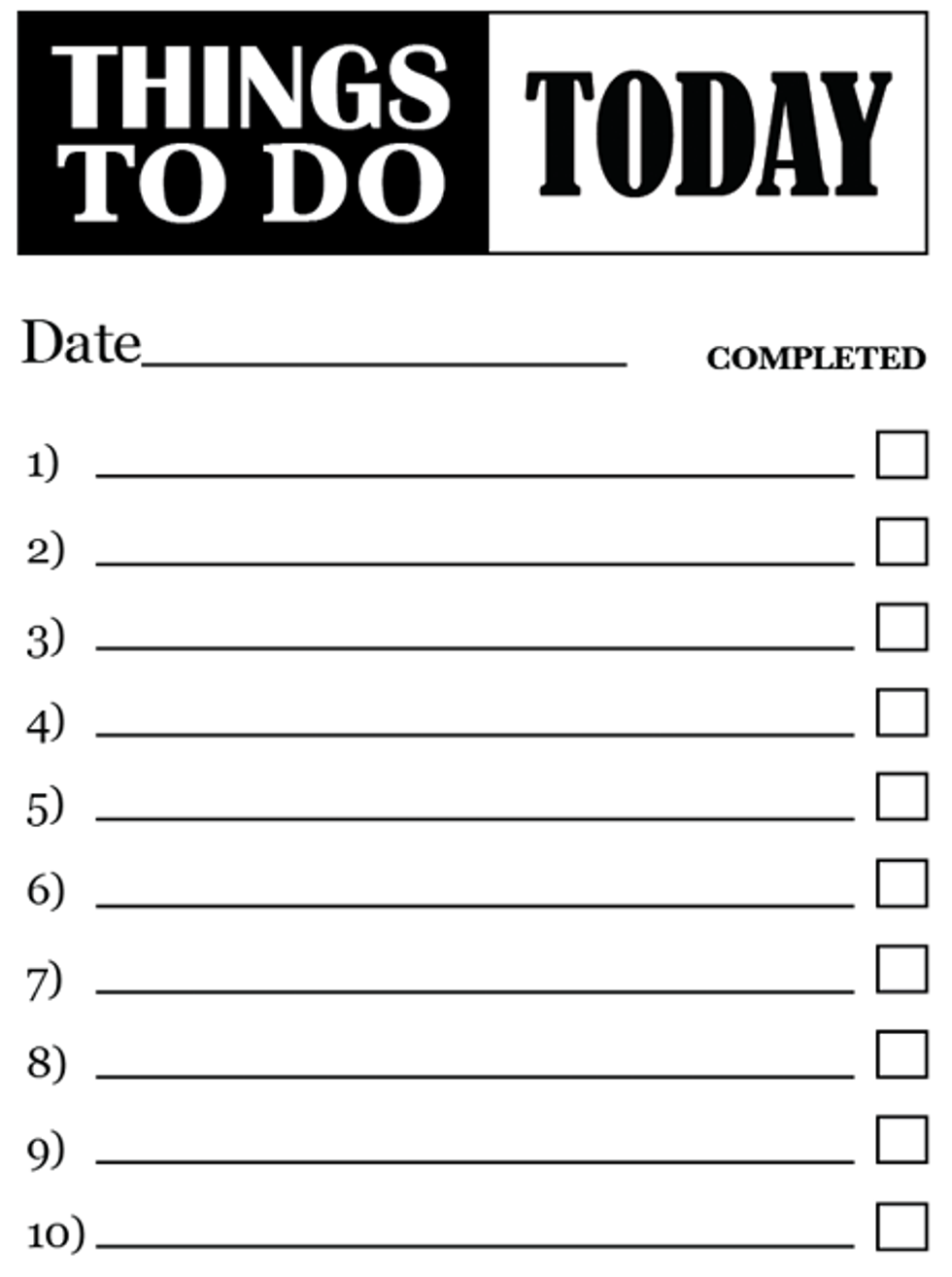 7. Go for the extras.

Sadly, the haunted houses for Fright Fest cost extra. (You can check ticket prices here.) But in my opinion, they're worth it. If you love haunted houses and are willing to spend the money, do it.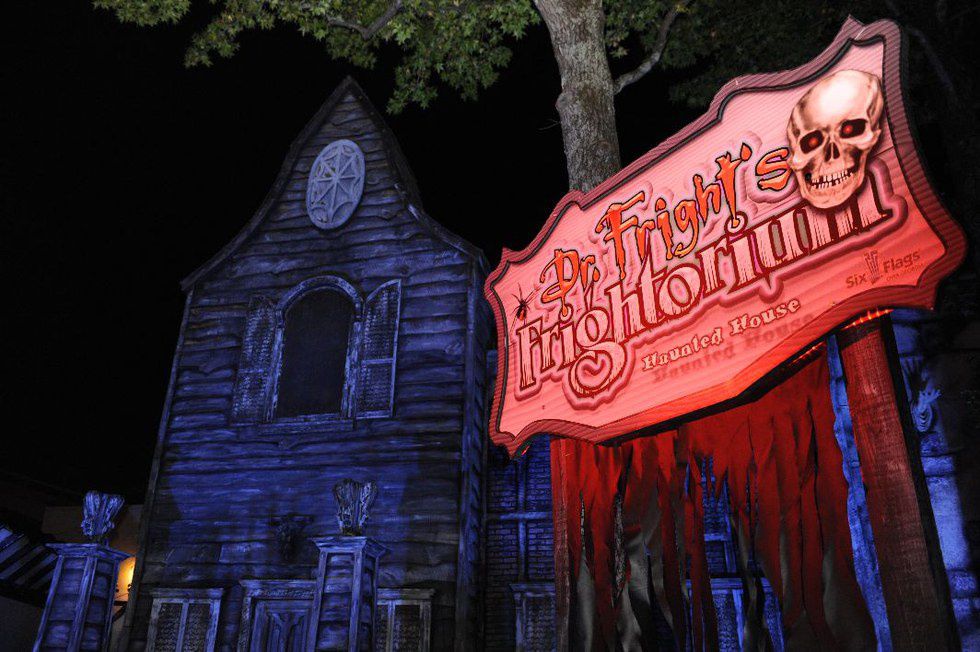 8. Mind your feet.
When you're walking around at Fright Fest, you're most likely going to be watching for zombies and demons and things with chainsaws, but watch your feet. There may be things along the outer edges of the pathways that you can trip on.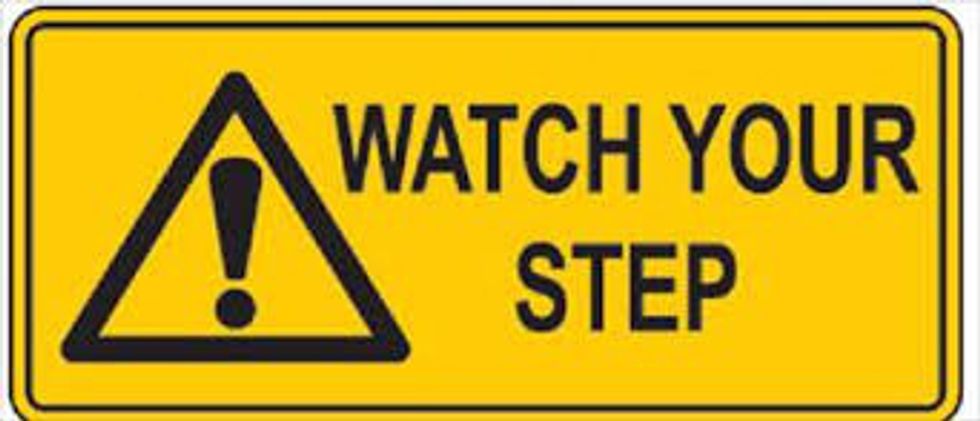 9. Get pictures.
Once you get over the initial "Oh my GOD WHAT IS THAT" factor of whatever creature just scared you, you'll realize that they're kinda cool, even if a psycho killer clown is your biggest fear. Ever. In the entire world.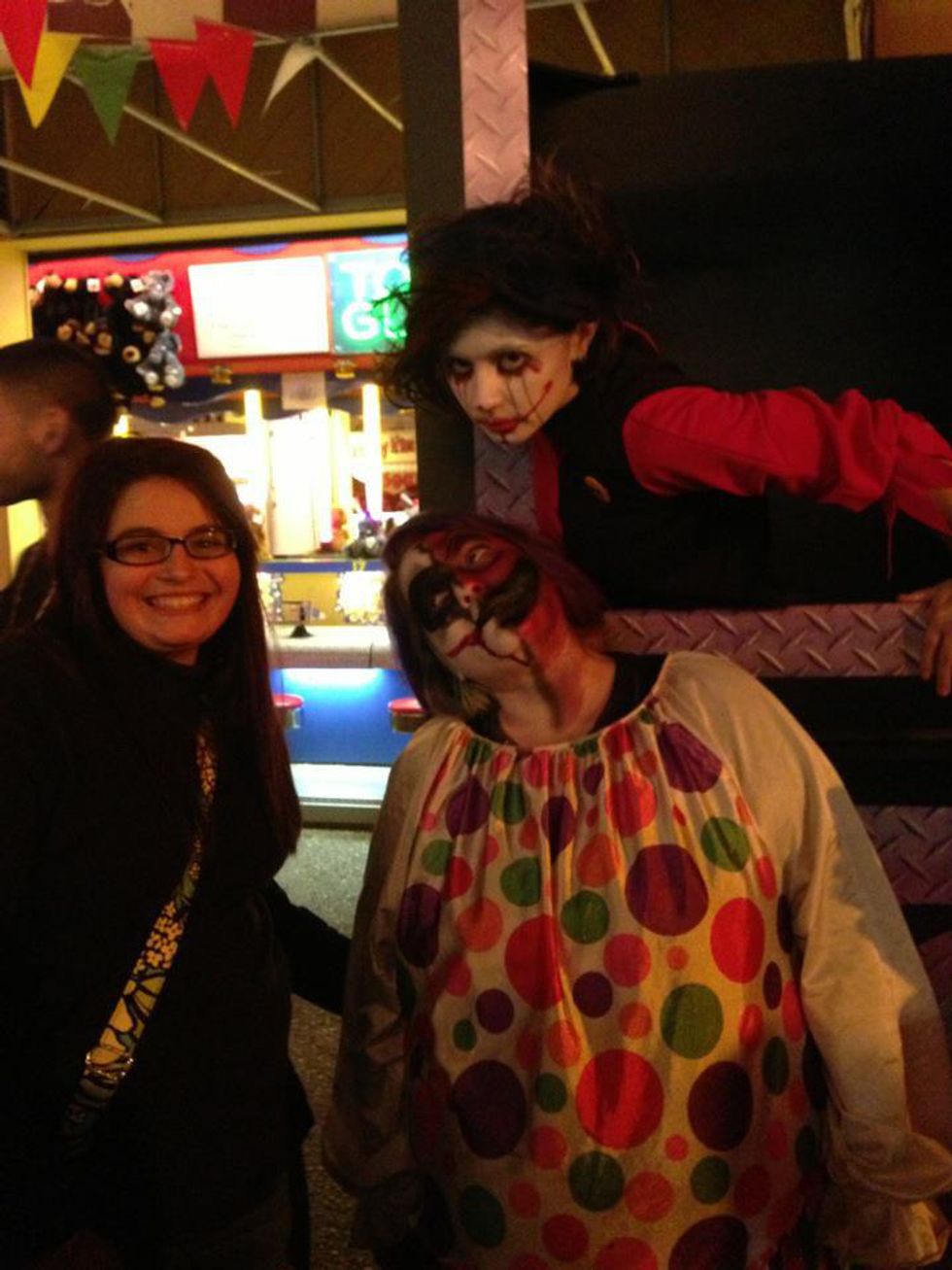 10. Don't. Turn. Around.
If you hear your name being called and it was not a voice you know, do NOT turn around. I learned from experience that it is probably a joke played by someone you know and when you turn around you will be face to face with a demon from the Demon District or something like that.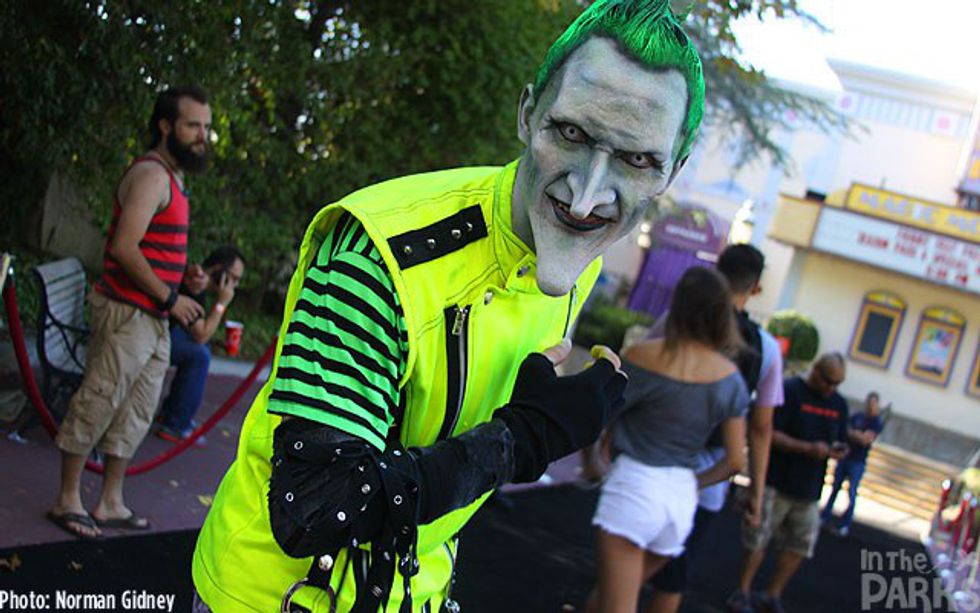 11. Have fun!
It's gonna be tough because you'll be scared out of your mind, but you're gonna have a good time. Just relax (or try to), don't get hurt, and have an amazing time!