As someone whose top love language is quality time, not to mention I'm a pretty strong extrovert, I have started appreciating the intimacy of friend dates. They don't have to be anything extravagant, they could honestly be a couple of friends curled up with a gallon of ice cream gossiping at 1 a.m. The key part to friend dates is that you are with those that you care about and you are making the most of the moment you're in.
In the last year I have started keeping track of the best (meaning cheapest and the best experience guaranteed) places around the Chapel Hill area to go on friend dates. My suggestions to you is to take a few hours in the next few weeks and go try some of these places out!
1. Picnic at the Sarah P. Duke Gardens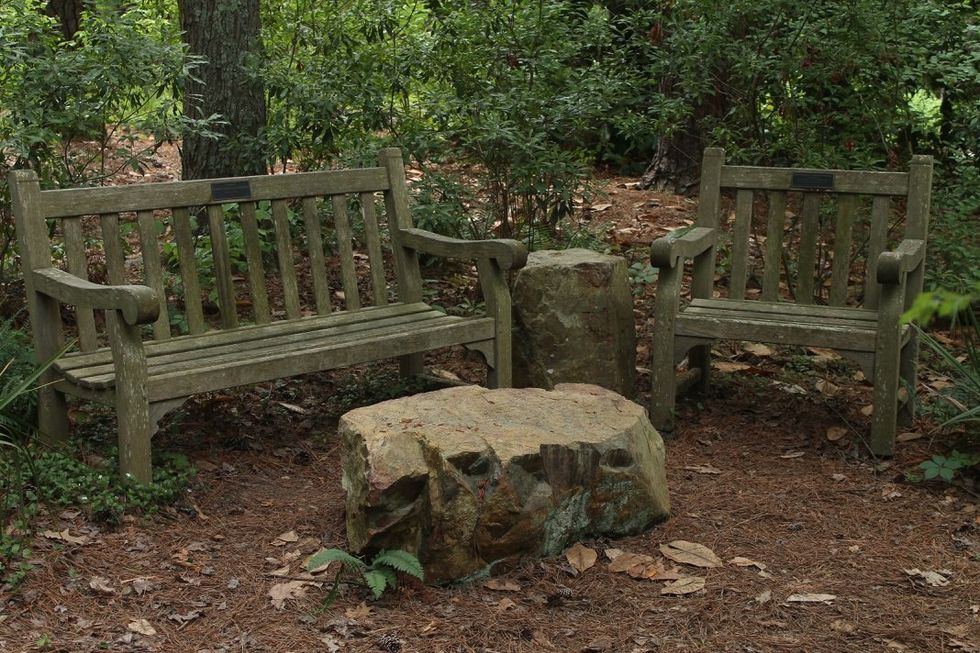 Don't get me wrong, the UNC and Duke rivalry is still very much a thing, but I'll give it to them, the Duke Gardens are one of the most beautiful places I've ever been. This summer I had the chance to go adventuring about the gardens with a friend and it was so much fun. All you need is a couple of hours, a few good friends, a camera, a homemade lunch and you're set. Including parking this seriously costs less than five dollars, so how could you possibly pass it up?
2. Have a photo shoot at the North Carolina Botanical Gardens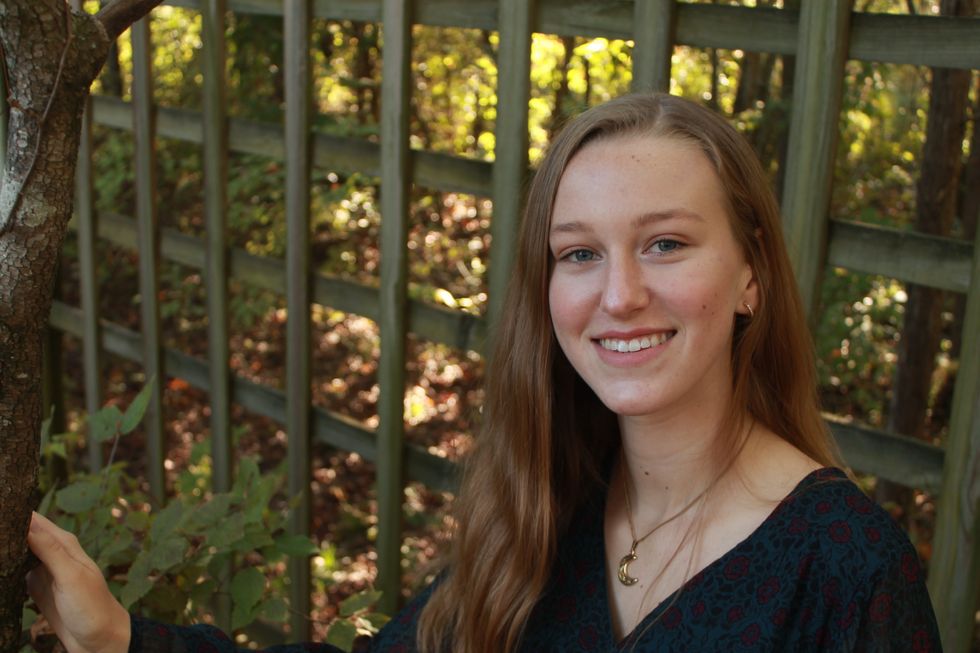 If you don't have time (or aren't willing) to drive all the way to Durham to experience the beauty of nature, the N.C. Botanical Gardens are a short walking distance from UNC's campus. Even I haven't explored all the ins and outs of this place, and I can't wait to go back and see everything else it has to offer. As with the Duke Gardens, all you need is a camera, some friends and a willingness to get lost in the beauty of nature. Parking is free if you don't feel like walking so this one is by far one of the cheapest on this list.
3. Go to a movie at the Union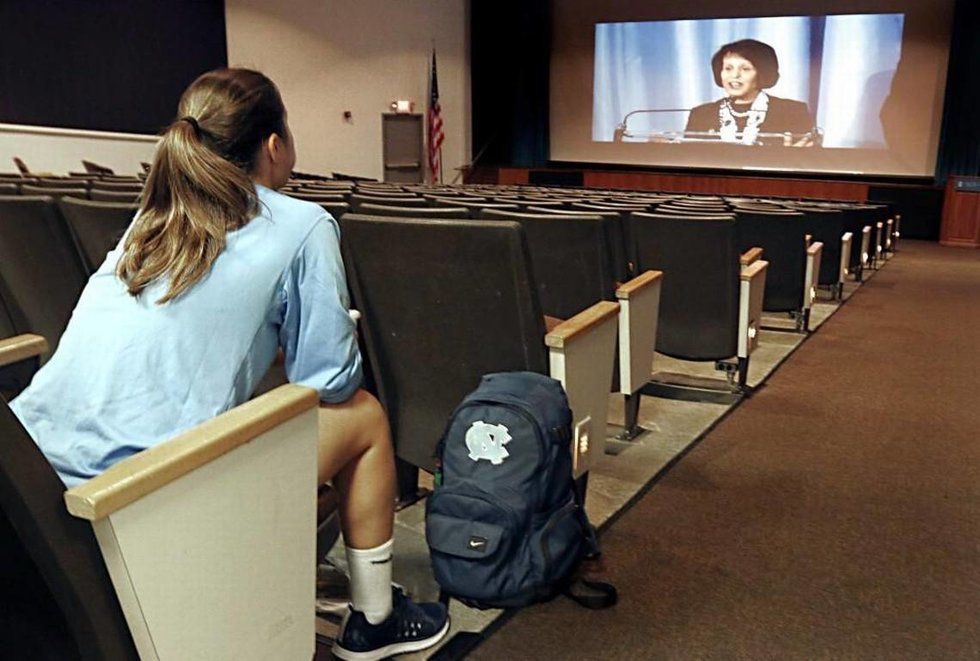 Did you miss out on seeing "A Star is Born" over fall break? Are you not feeling spending an arm and a leg to go to SIlverspot to catch the latest releases? No worries, the Union has you covered. With a simple swipe of your OneCard they have free showings of some great classics every single weekend! How can you pass up on free movies? So grab your friends and hurry on over. Piece of advice: grab some dinner and sneak it in so you can have an almost identical experience to SIlverspot without the price tag that goes along with it.
4. Enjoy a nice day on the quad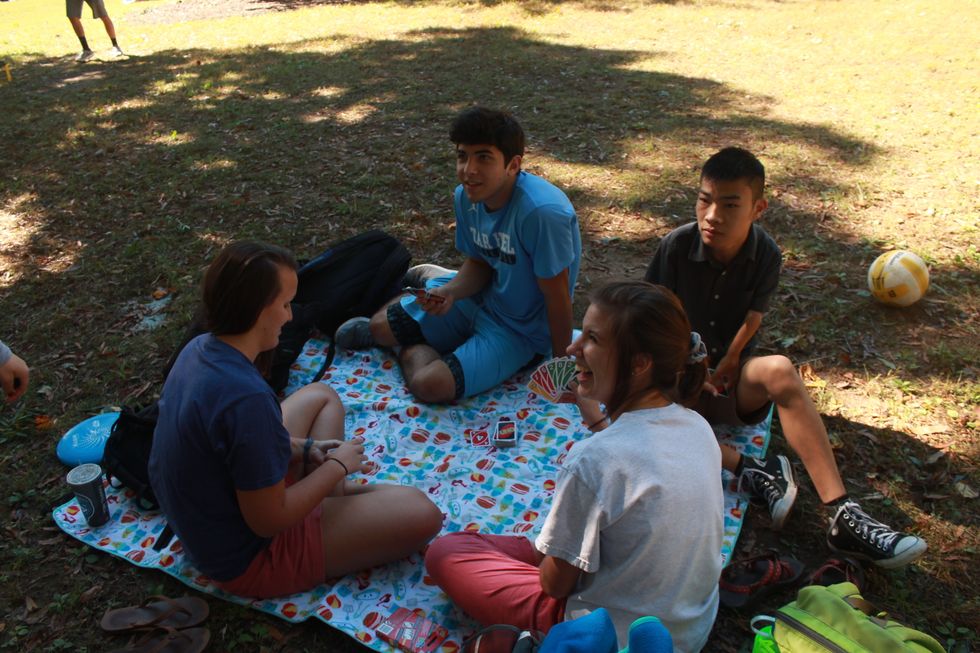 All that's needed for this one is some nice weather, a blanket, and sporting equipment of your choice. Whether you're out there to play spike ball or frisbee, or if you prefer to just sit and people watch you have that option while chilling on the quad. Heck, you really don't even need a blanket just a few good friends and you can make the most of it. If you're concerned with money, this is a completely free option so there're no worries there.
5. Go on late night Cookout runs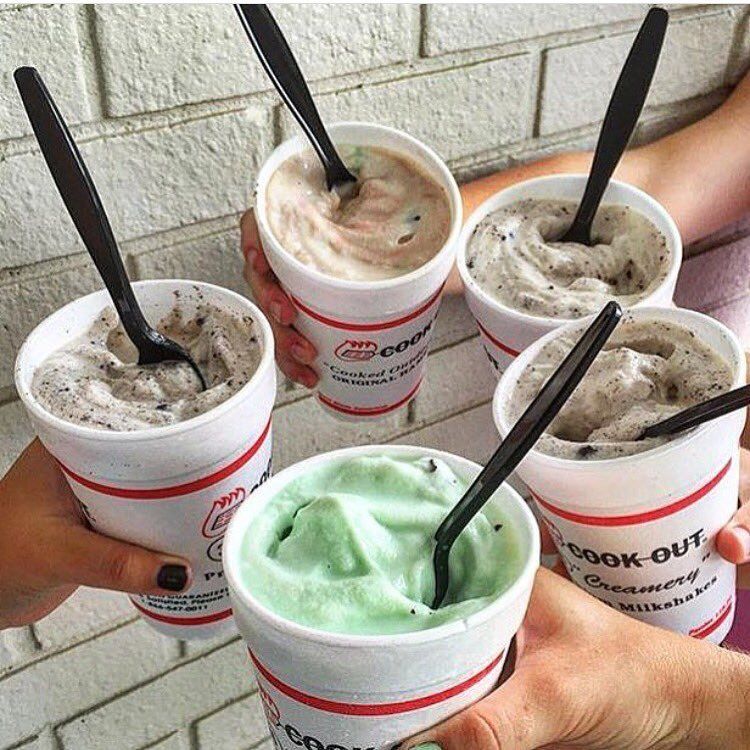 Image: Cook Out on Twitter: "Friday milkshakes, all around 🍦🎉… "
Who doesn't love a good Cookout milkshake? Yes, this one takes a tad bit more effort than the others because it requires having to drive all the way to Durham, but I promise it is worth it at the end of the day. Also, I can't even begin to tell you the number of in depth conversations I've had while sitting at a Cookout table with friends. Bonus points if it is an actual "Cookout run" meaning you find yourself there after 11 p.m. Oh, and the 10 dollars you will inevitably drop will be totally worth it because of good food and even better friends.
6. Go star gazing in Kenan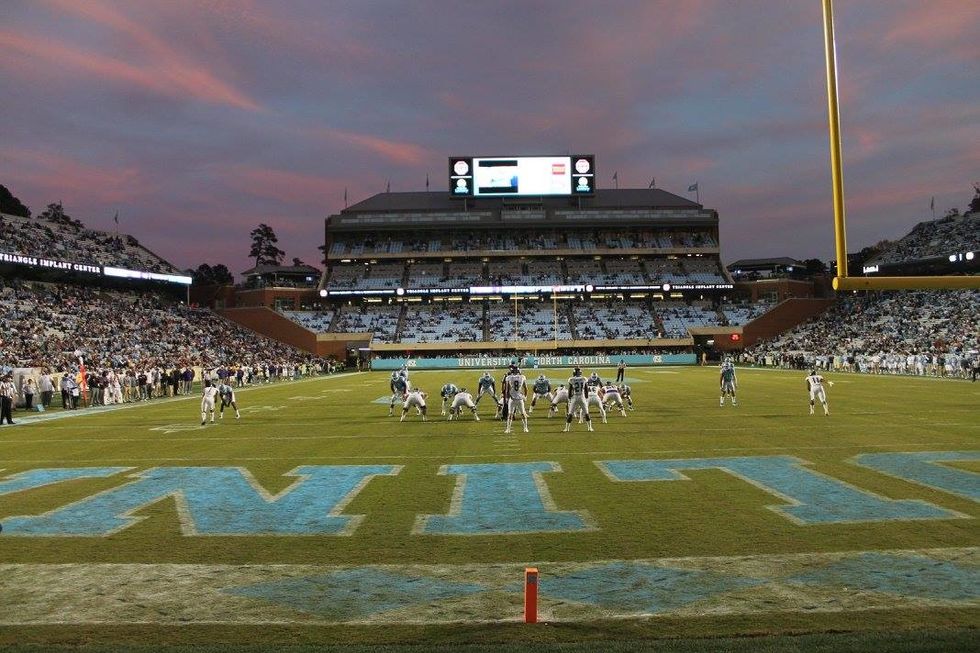 I specifically remember doing this both during my freshman year and at the beginning of this semester. The silence that fills Kenan Memorial is one of the most peaceful things you'll ever experience. Now this one may be a little harder to do at the drop of a hat because you have to go later at night once practice is over, and you have to make sure the gates are open. But if you get to actually do this with a few good friends and just sit in the quiet dark of the night and talk it will be one of the coolest things you'll ever do.
7.  Go appreciate art at Ackland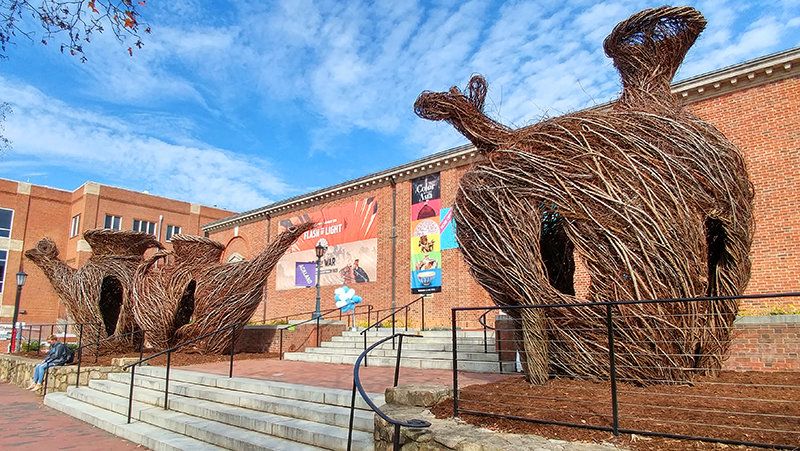 Image: Patrick Dougherty: Step Right Up - Ackland Art Museum
This one is for all of my art lovers out there. How many universities can say that they have an art museum on their campus? If you need an answer to that, it's not a lot. So why shouldn't we take advantage of the free art within walking distance? It's also a short distance from Franklin so if art really isn't your thing, appease those of us that do live for it and go for a bit and then go down to YoPo for some delicious froyo to make it all worth it.
8. Take afternoon naps in the arboretum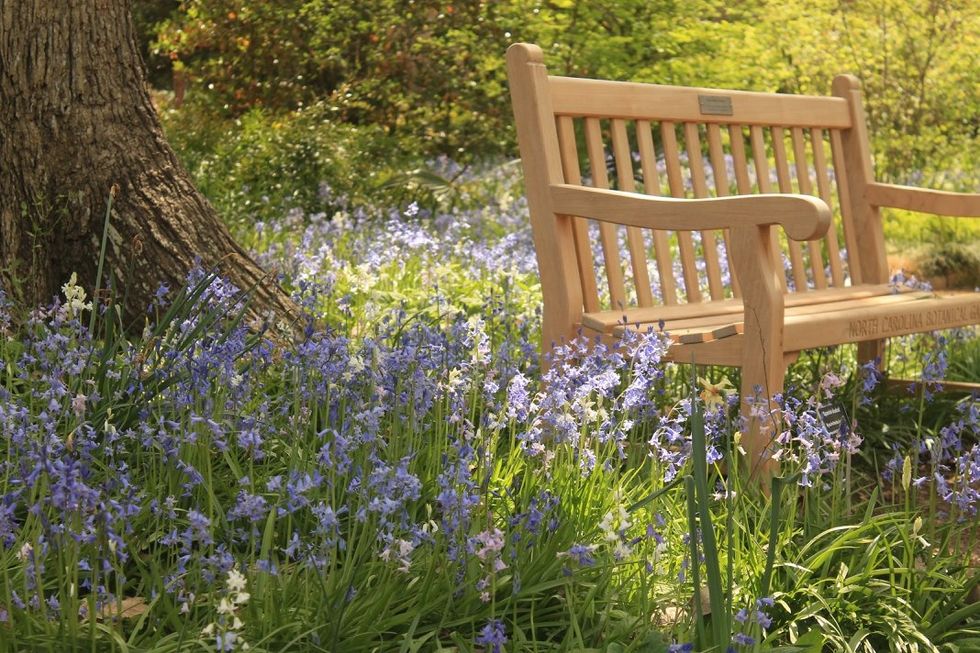 What do college students love more than free things? Naps. All you need for this one is a nice sized blanket (or the willingness to squish close on a bench) and a couple of hours to spare one afternoon. The Coker Arboretum is a maze of beautiful nature intermingled with open areas that are perfect for naps or just spending the afternoon with a group of friends relaxing. If you are feeling up to it, bring some food and make a picnic out of it. I've done both of these and I promise they are both perfect ideas for friend dates. It is also free, so killing two birds with one stone with this one.
9. Go thrifting at Rumors or Durham Rescue Mission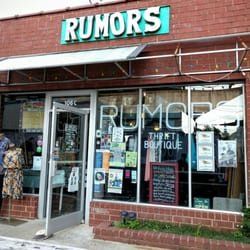 Image: Rumors - 12 Photos & 17 Reviews - Used, Vintage & Consignment ...
OK, I know that not everyone is down with the thrifting thing, but there's something exciting about discounted clothes and trying on crazy arrangements of clothes with friends. Heck, you don't even have to buy anything you could totally just go in and find the craziest outfits to try on and make an afternoon out of it. No matter if you walk out with a pile of new flannels and sweaters (my kryptonite) or absolutely nothing, I promise it will be an adventure no matter what.
10. Have family dinners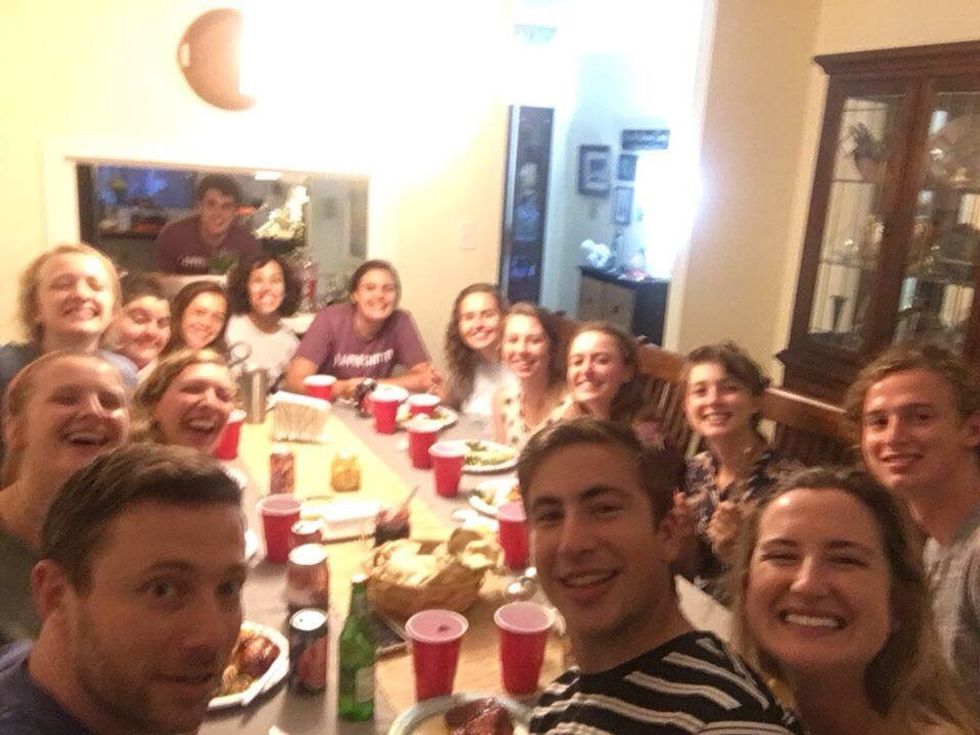 Everyone loves a good home cooked meal, but sadly there are severely lacking in college. How can you change this? Get a group of friends together and either cook dinner together or have everyone cook a dish and bring it for a potluck. If I'm honest both ideas are tons of fun and perfect friend dates, but potlucks have more variety. So it really is up to your tastebuds (or I guess your bank account) which direction you go with this one. Another fun alternative to this could be a bake night with friends! The options are endless!
11. Grab a coffee at Perennial (or Stone and Leaf)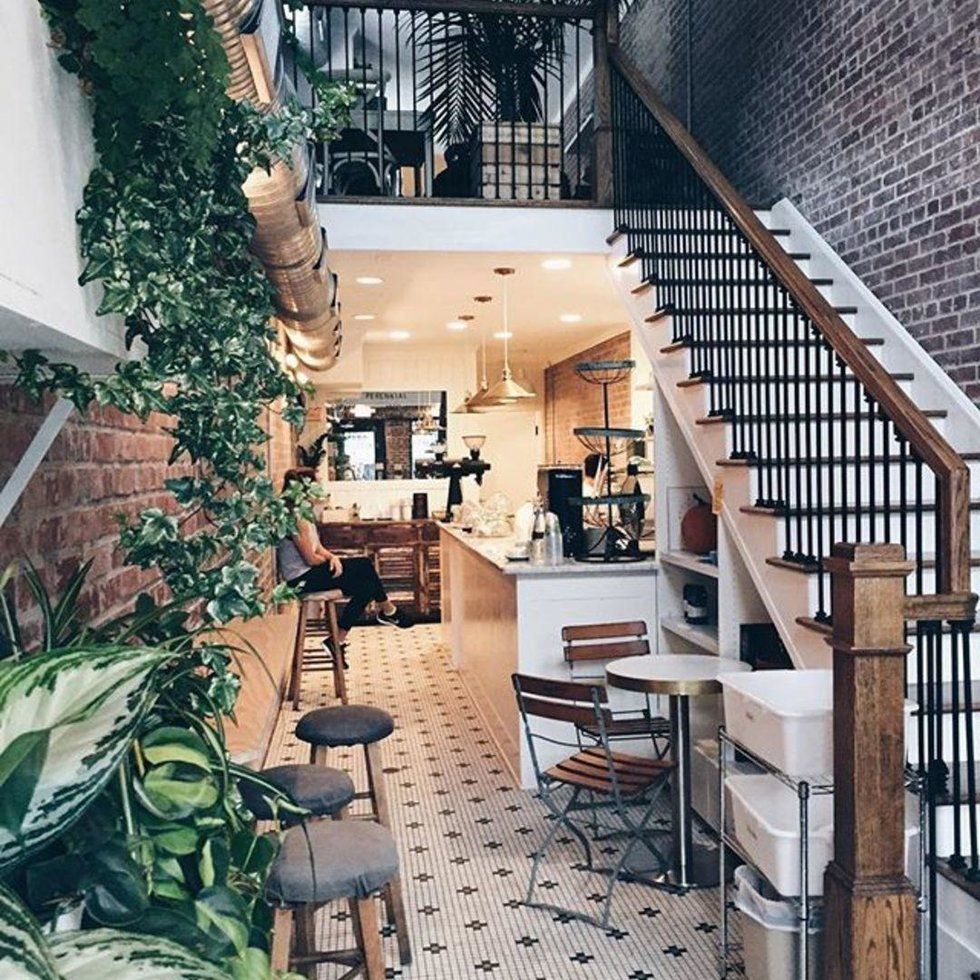 Image: Keep It Local at Perennial Cafe | Offline Durham
In need of the perfect place for a one-on-one friend date? Coffee shops are the perfect spot! My personal suggestions include Perennial or Open Eye, but if you're looking for something a little closer to campus and don't mind losing a bit of that cute coffee shop aura then Stone and Leaf cafe is your spot! It doesn't matter which one you end up going with, coffee shop friend dates are perfect for both lighthearted and deep conversations. Another suggestion: always get a chai latte wherever you go because the mark of a great coffee shop is a delicious chai latte.
12. Set up your eno on one of the eno posts by Hojo or Ehaus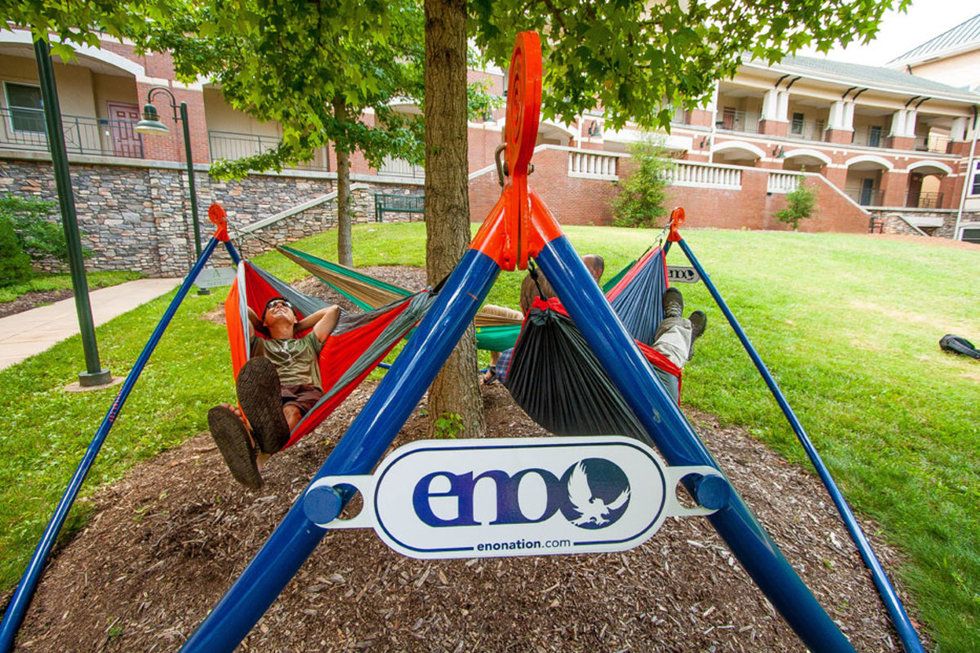 Image: ENO Gifts Local University Personalized Hammock Stands - SNEWS
Enos and good friends are all you really need to make the most of your day. You think I'm kidding but if you do you obviously haven't ever sat (or slept) in an eno. They're great places to just sit back and relax on a cool fall afternoon, or if you only have one everyone can pile in and make a party out of it. Also, I've heard stacking them is insanely fun, but I know me and I'm far too clumsy to even attempt to try that.
Honestly, whether you try one or none of these friend dates, I truly hope you begin to see that you don't have to mope about being the third wheel all the time. Steal your friends and have a girls day with food or just a walk around campus. There's nothing more relaxing than a goof vent with your friends after a stressful week of classes.
Oh, and don't forget that fries before guys is an important concept so whenever you can try to stop by somewhere and grab some cheese fries because no friend date is ever perfect until cheesy goodness is added into the equation.