I, by no means, wish to ever be a crazy cat lady.
I can't imagine living alone in my seventies and being surrounded by a sea of cats and their meows for attention.
But, I would certainly love to have my own cat someday!
If it wasn't against our dorm policy, my roommate Kylee and I would've adopted a kitten by now.
So what better place for us to visit on a slow Saturday than a CAT CAFE?
On Saturday, Kylee and I drove to the Blue Cat Cafe (it's in Austin, TX) and had a great time! Here's a quick list of our experience and things to look for when you visit.
1. You're not allowed to pick up the cats, but you can take pictures with them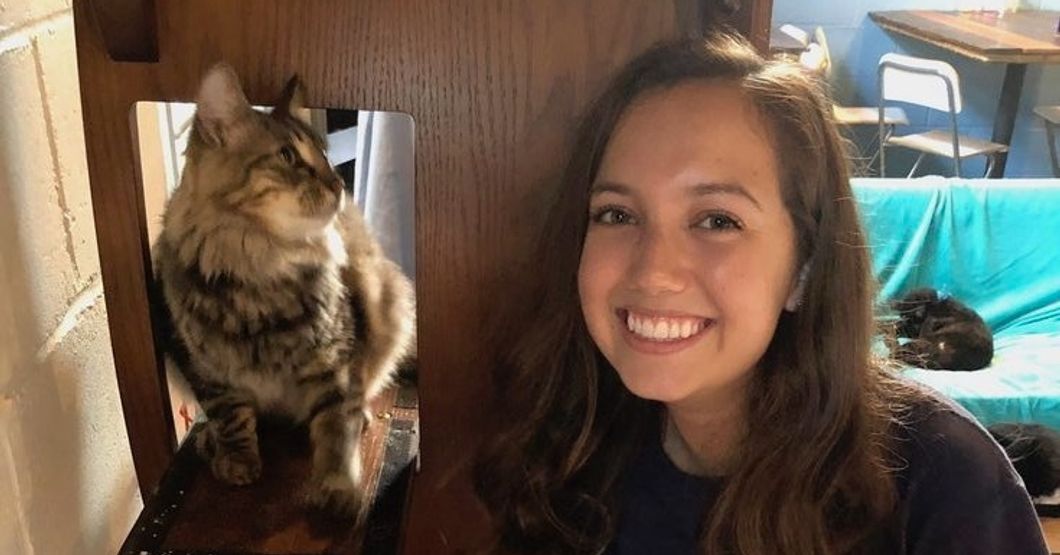 Bryanne Sanchez
So much for a cute picture, am I right?! As you can see, I look awkward in nearly every picture because I had to STAND next to each cat.
2. The cafe had KITTENS!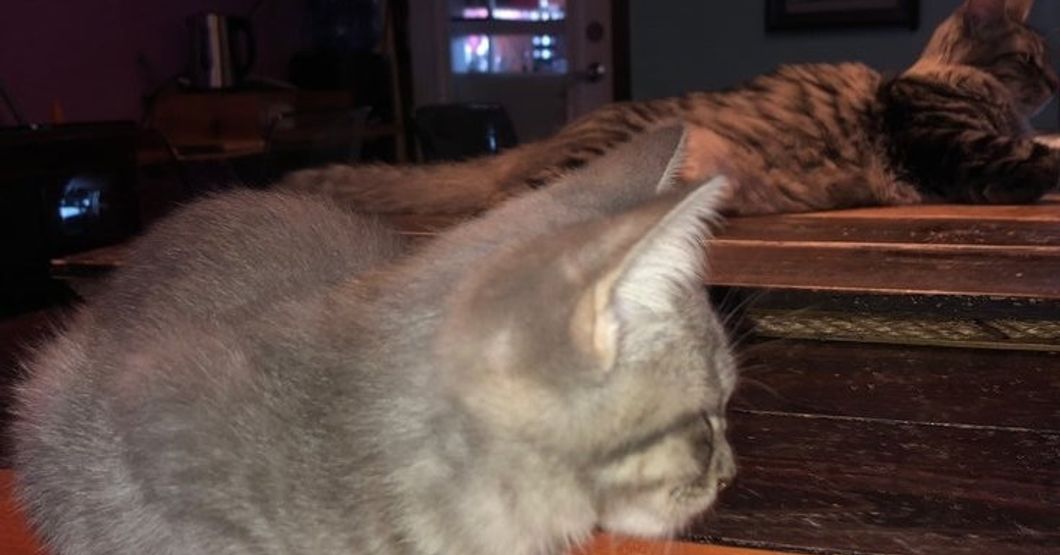 Bryanne Sanchez
Much to our surprise, there were two kittens that were about a month old! One was super playful and the other was curled up asleep on a nearby couch. To say they were adorable would be an understatement.
3. You can take home any of the cats.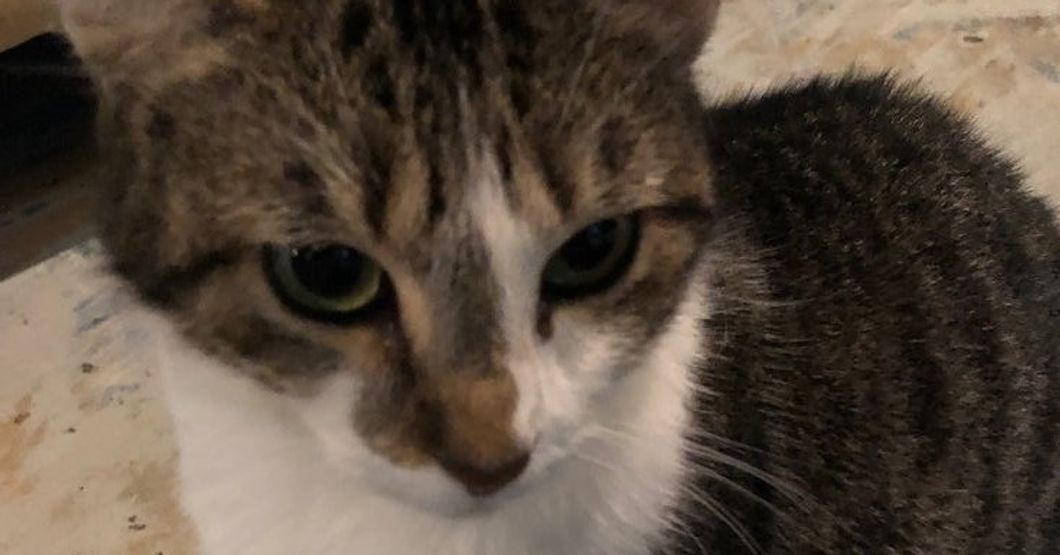 If you make a new feline friend, he/she can be yours for $99. You'll be able to spend plenty of time with cats of different personality types to see which one is your favorite!
4. The cats have sweet temperaments.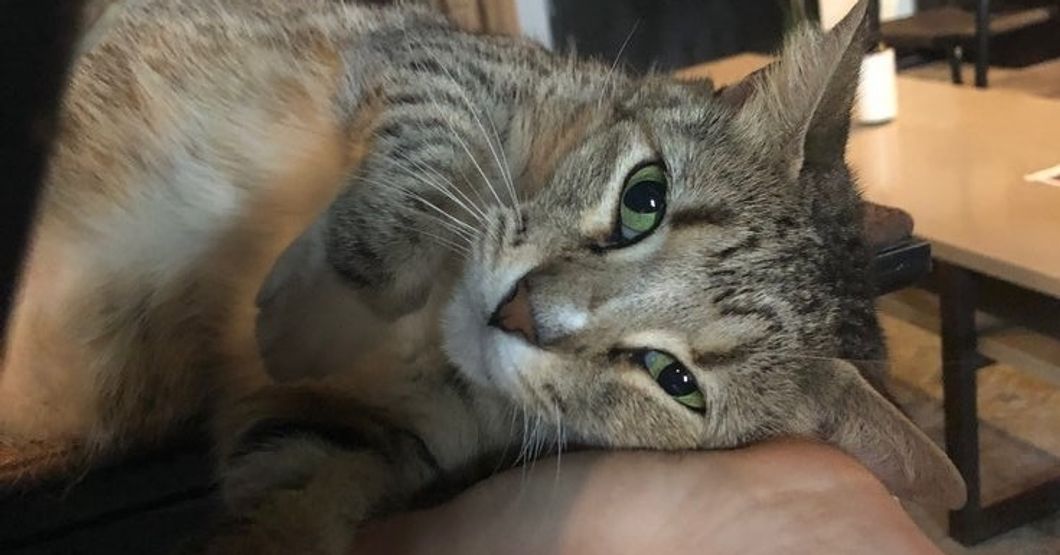 Bryanne Sanchez
All of the cats have been adopted from the nearby Humane Society. The cafe partners with the Humane Society to choose the friendliest and most lovable cats of the group, and it was obvious they had chosen right!
5. The cafe is structured as a giant cat playground.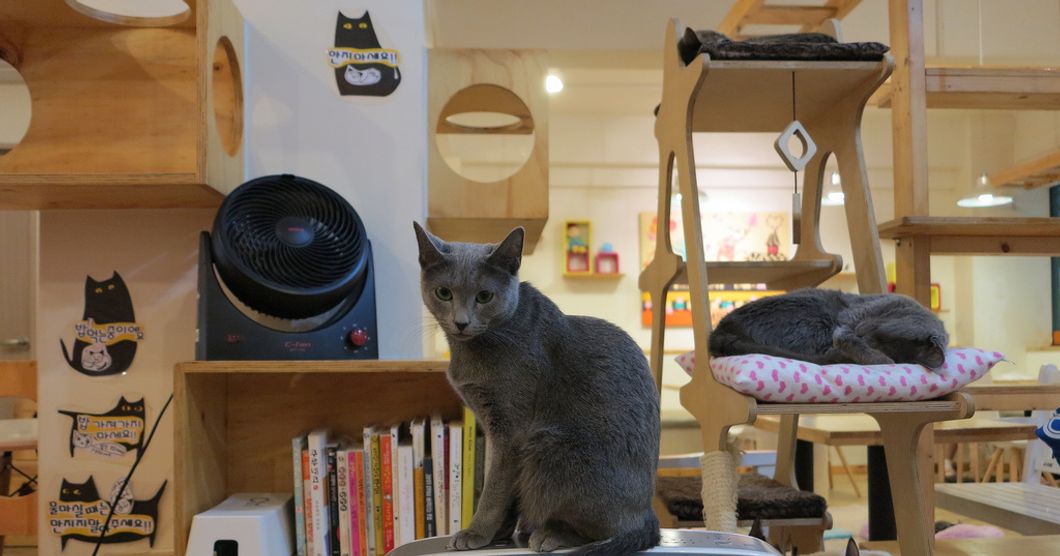 If cat heaven existed, this would be it! There were cat trees, cat toys, fuzzy blankets, and makeshift branches for the cats to jump and run on.
6. All of the cats are living their best life!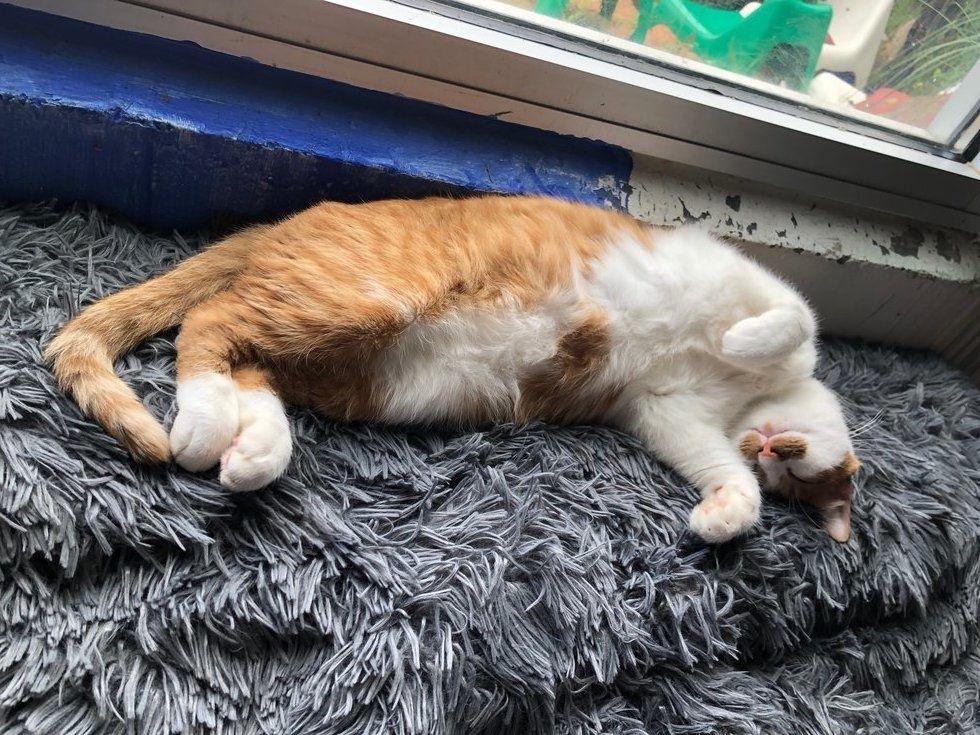 Bryanne Sanchez
The cats were free to play with any of the guests, take a snooze by the window, or walk around on the vines above. They were getting plenty of attention and still had time to take plenty of cat naps. Plus, their food bowls were all full!
7. There were no litter boxes in sight.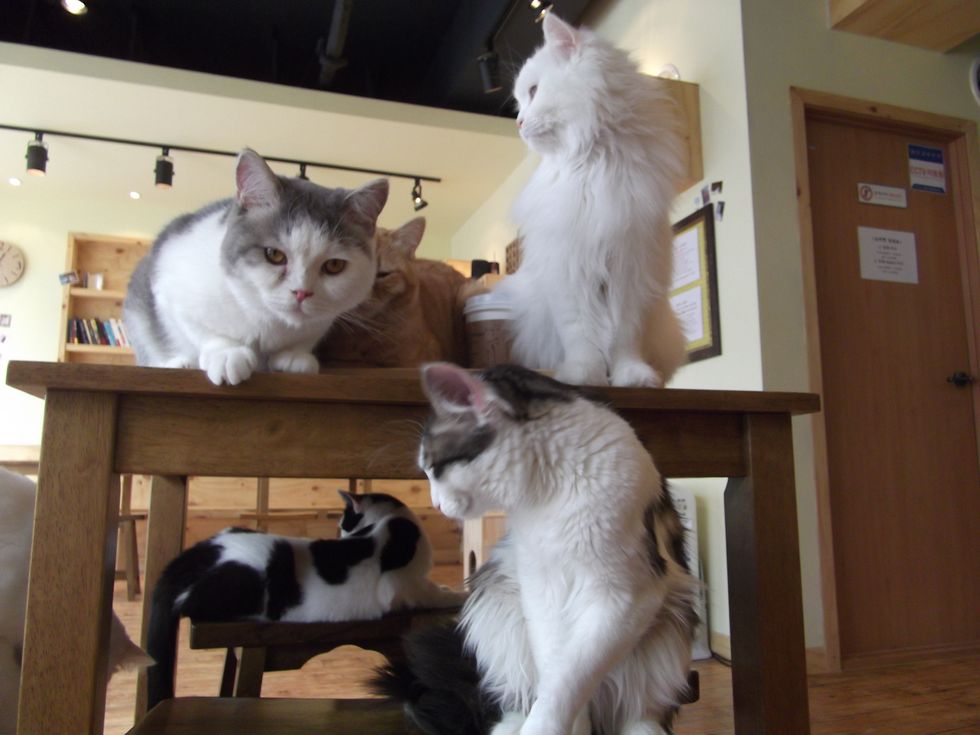 The owners were smart to place the cats' litter boxes in a separate room. The cafe was spotless and clean the entire time we stayed!
8. The cat cafe had an extensive menu.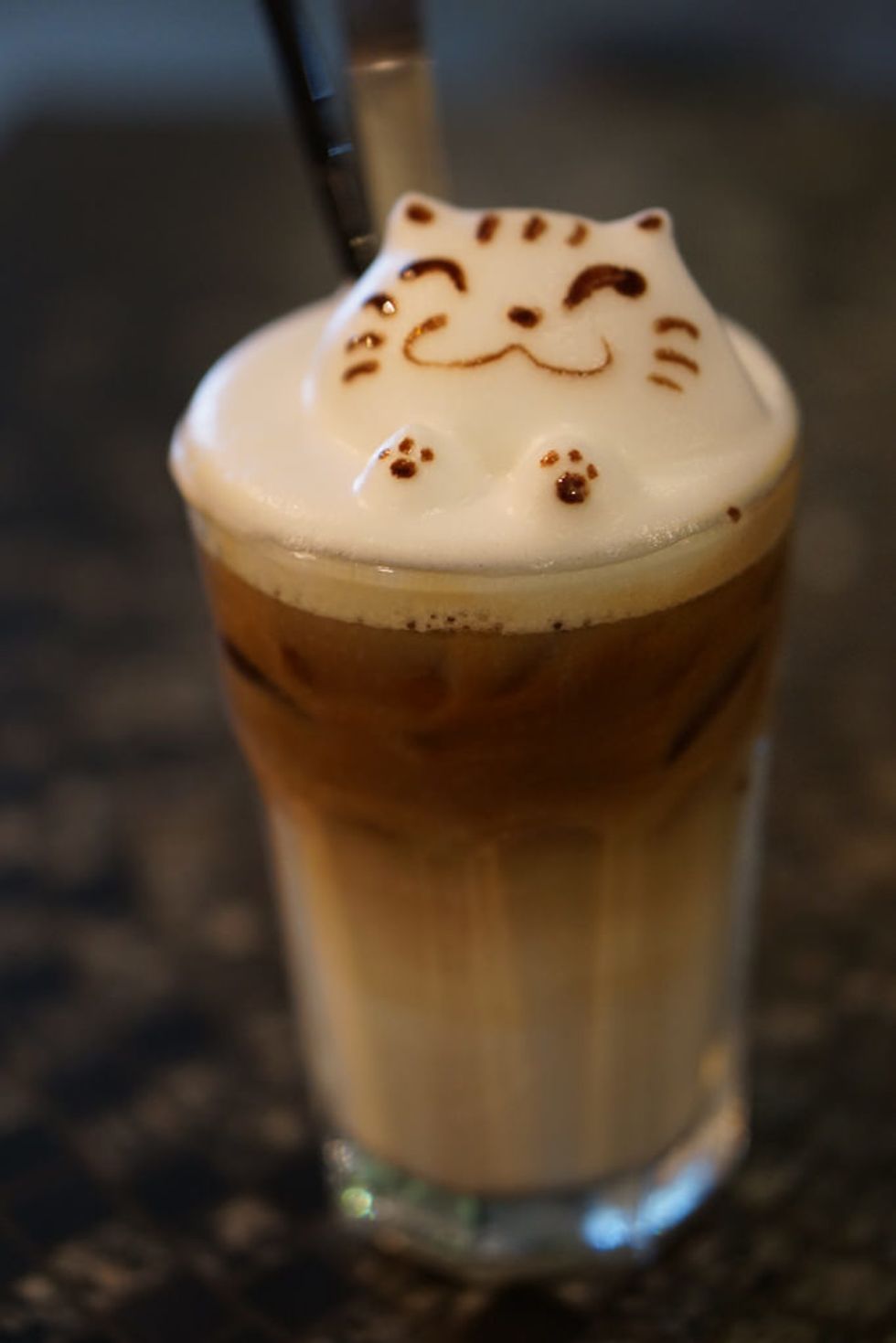 All food is kept and prepared inside of a food trailer that is located in front of the cafe. There's a vast selection of sandwiches and drinks to choose from, and the names of the items are too clever! The Blue Cat Specialties include "Peppurrmint Mocha" and "Caramel Meowcchiato."
9. Invite a friend! Everything's better with your BFF!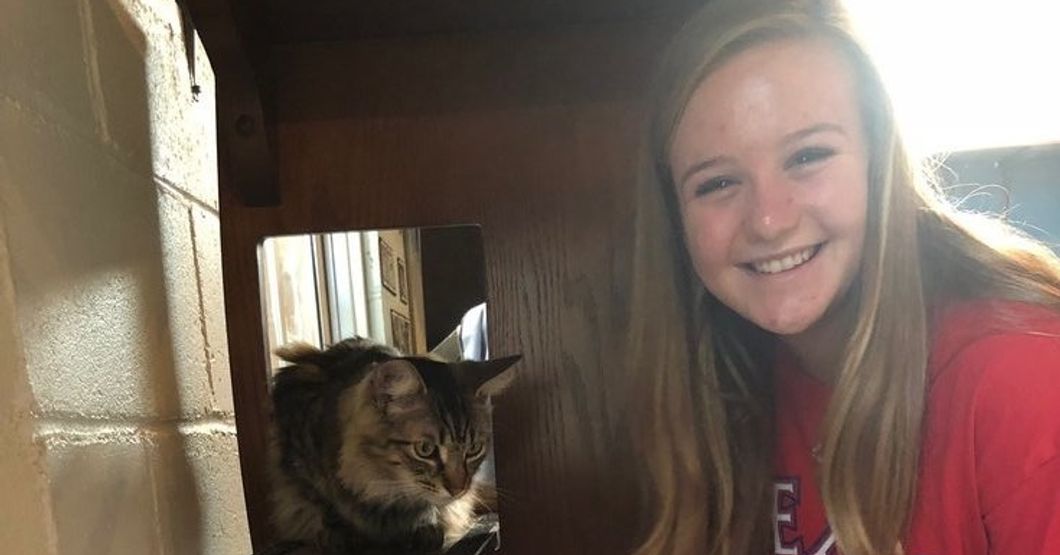 Bryanne Sanchez
Kylee and I both love cats, so this experience was 100 times more fun with her by my side! Bring a friend so you can both fight over who you think is the cutest cat while giving each of the cats a funny name.
10. Catisfaction guaranteed!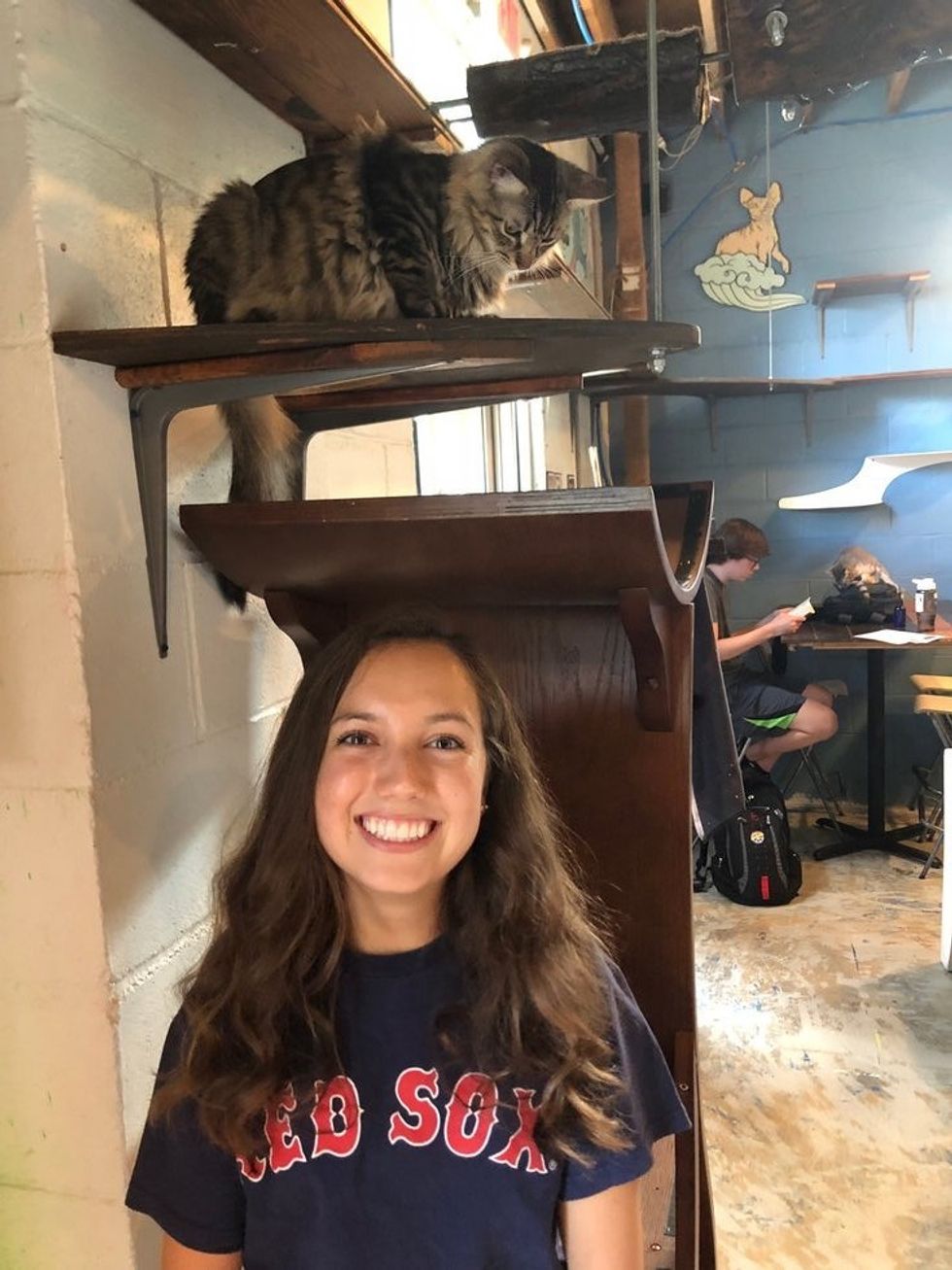 Bryanne Sanchez
Taking a day trip to Austin to visit this cat cafe was an adventure I'll treasure for a lifetime! If you ever have the chance to stop by, it's a unique experience that you won't want to miss out on!
Related Articles Around the Web