Shopping for clothes has always been a struggle for me. Even growing up and going school shopping. Oh, the fits I would throw in the dressing room when I couldn't get a pair of jeans up over my booty. Or when the shorts hit too high up for my school's dress code because of the extra space my thighs took up. I was so angry that my body was so different from my peers and grew up hating the exclusive clothing industry.
I've always been too curvy for the straight-cut athletic build that most women's clothing is made for. I am by no means heavy, but I'm not thin either. I recently learned that this is called "mid-size," since our society is so obsessed with slapping labels on things. Not quite into plus sizes, but difficult to find comfortable straight sizes, and definitely curvy-- with a smaller waist and rounded thighs and butt. Hourglass shaped if you will.
And you know, I thought my dressing room tears were a thing of the past as I got older and the clothing industry slowly got more inclusive, with brands like Old Navy and Forever 21 introducing different cuts and styles to accommodate different body shapes and sizes (Because, hey! We're not all built the same!). But boy I was wrong, and this time Target was the culprit.
Every girl loves Target, myself included. I love their style, selection and price range. It's one of my favorite places to shop. And since Target doesn't have their own clothing brand (they collect other brands to sell like Mossimo, Universal Thread and Xhilaration), their sizing is incredibly inconsistent. I mean really, all women's clothing is. I have pants in my drawer right now that range from a size four to a fifteen. Because there are no rules.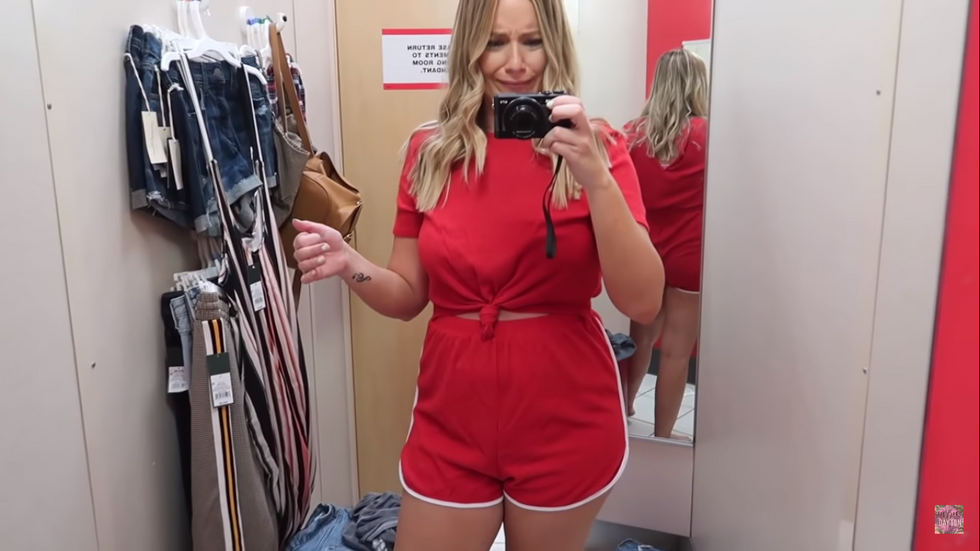 Carrie Dayton
And I knew this going into Target yesterday. But I had a birthday gift card burning a hole in my pocket and the company and support of my boyfriend. So I was ready to treat. my. self. With a mountain of clothing in my shopping cart--made up of shorts, dresses, shirts and a few bathing suits of multiple sizes--I made my way to the fitting room. Where absolutely nothing fit.
Now I usually expect a few things not to fit on the first go around, since it's so hard to guess my size and the fits vary so much. But I was SO discouraged when nothing fit. Some things were too big, some things were too tight, some things gaped at my waist, and some things were too short for my long legs. And a lot of it was so cute. But just didn't work on my body. So I cried.
And I wish that I hadn't. I wish I didn't let clothes have so much power over me. An industry created for thin girls who look nothing like me. But I was frustrated. And I was tired of this consistent battle in the dressing room. I hated my body when I should have been celebrating it.
Because yes, my body is different. And that's the best part about it. It's curvy and sexy and beautiful, and who cares if it's hard to find clothes for it? Because the industry is changing. Curvy girls are in. And we're going to take over the freaking world.
So to those of you who have never cried in a dressing room, take a second think of all the millions of girls who have. To the girls who are struggling to love their bodies in an industry that is undoubtedly against them, I salute you. You are beautiful.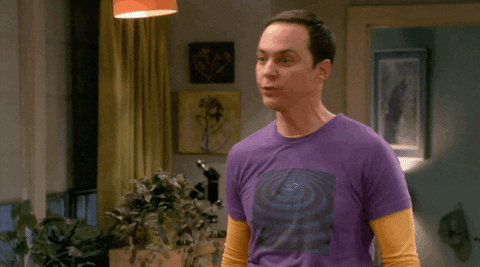 Giphy