Covergirl has a new model and HIS name is James Charles. The world first heard about him when he posted a tweet on twitter that said he was displeased with his high school senior portrait, so at retakes he brought his own highlighter and ring light for that extra glow he was apparently missing the first time.

The internet cracked up laughing, and he even got a response from actress Zendaya, saying "You win". Which to be honest, he does! Take a look for yourself: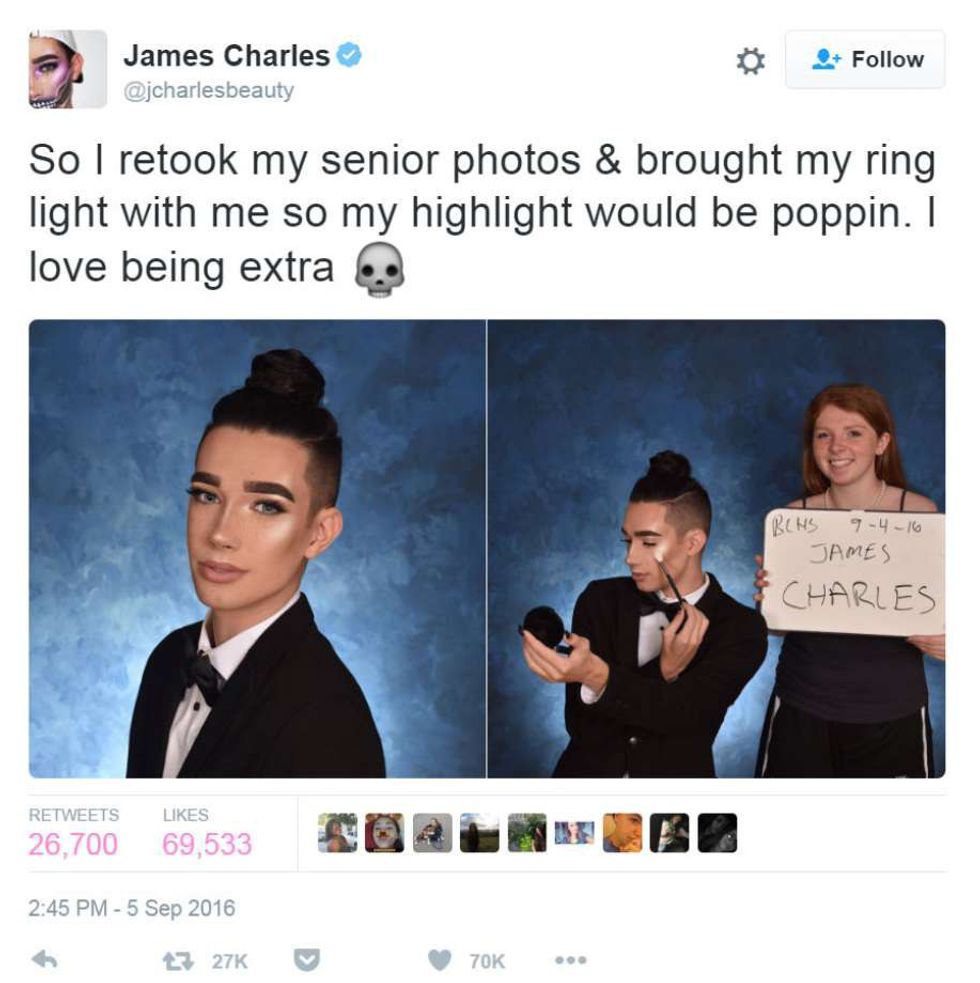 The world went crazy for him. Between both his instagram and twitter, he received over 150,000 likes and retweets combined. The beauty powers-at-be were paying good attention, and he was soon dubbed the new face of Covergirl.
James Charles appeared with Katy Perry in a photoshoot for a new mascara that has yet to be released to the public. But the pictures that have been released are precious.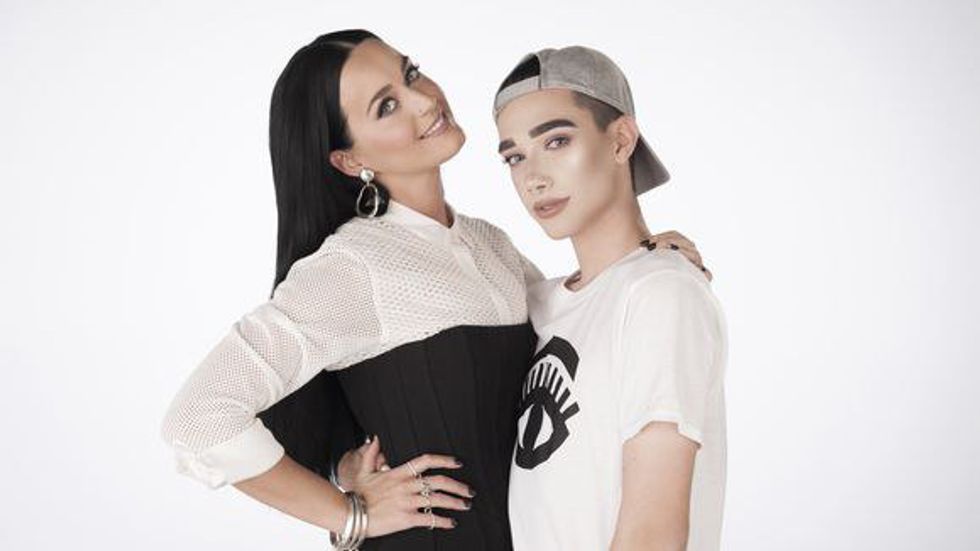 Could you possibly imagine being bff's with Katy-freaking-Perry?!
But on a more serious note, Covergirl taking a male into their model repertoire is not only important, but necessary in today's society. Thanks to Instagram and YouTube, makeup gurus have come to rise, and not all of them are female.
Makeup doesn't have a gender. Creating a painting on a canvas isn't associated with gender norms, so why should a painting on a face be?
James Charles being the new face of Covergirl shows the little boys out in the world that it's okay to experiment with makeup, and that they shouldn't be ashamed for trying something new and stereotypically feminine. Below, I have showcased some of James Charles's best looks. There were so many great ones to choose from-- but I had to settle on only three. These looks truly encapsulate what it means to be a makeup icon and how incredibly beautiful the art of makeup is, and how gender doesn't play a part in it whatsoever.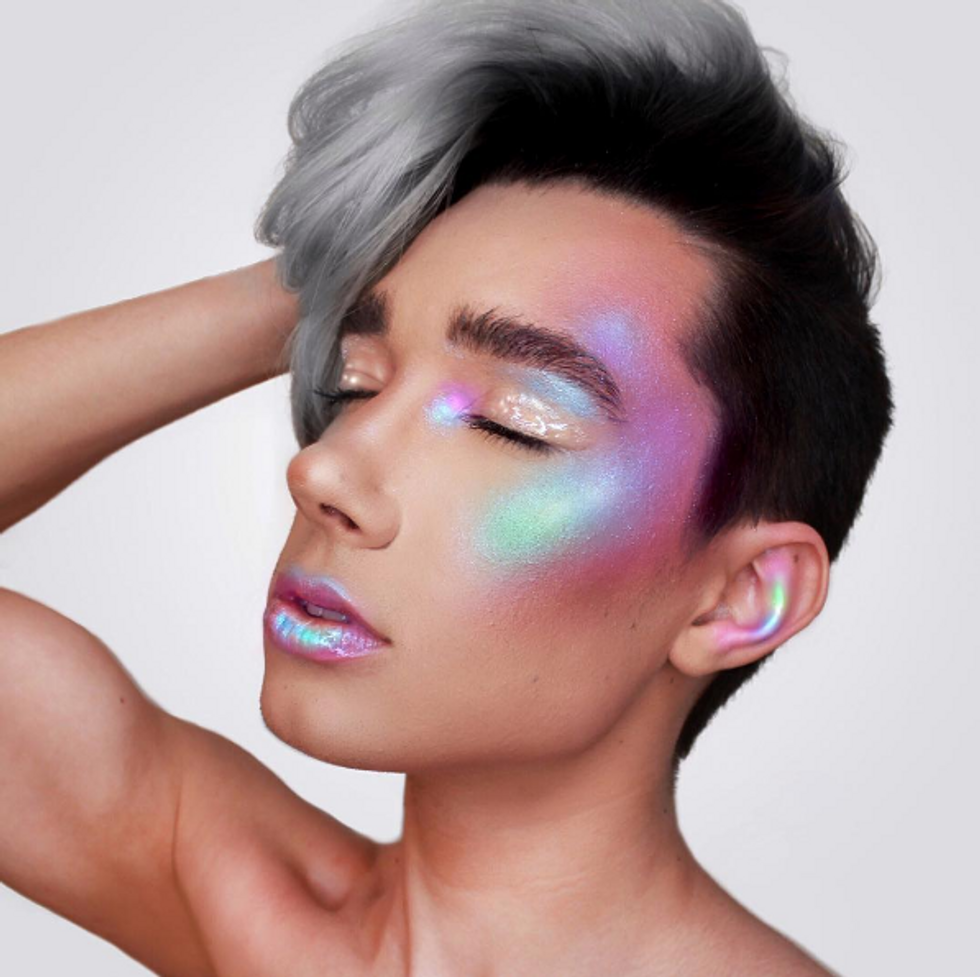 Just look at that glow! This look was primarily created with Sigma loose shimmers in Zeal, Lush, and Ambrosia.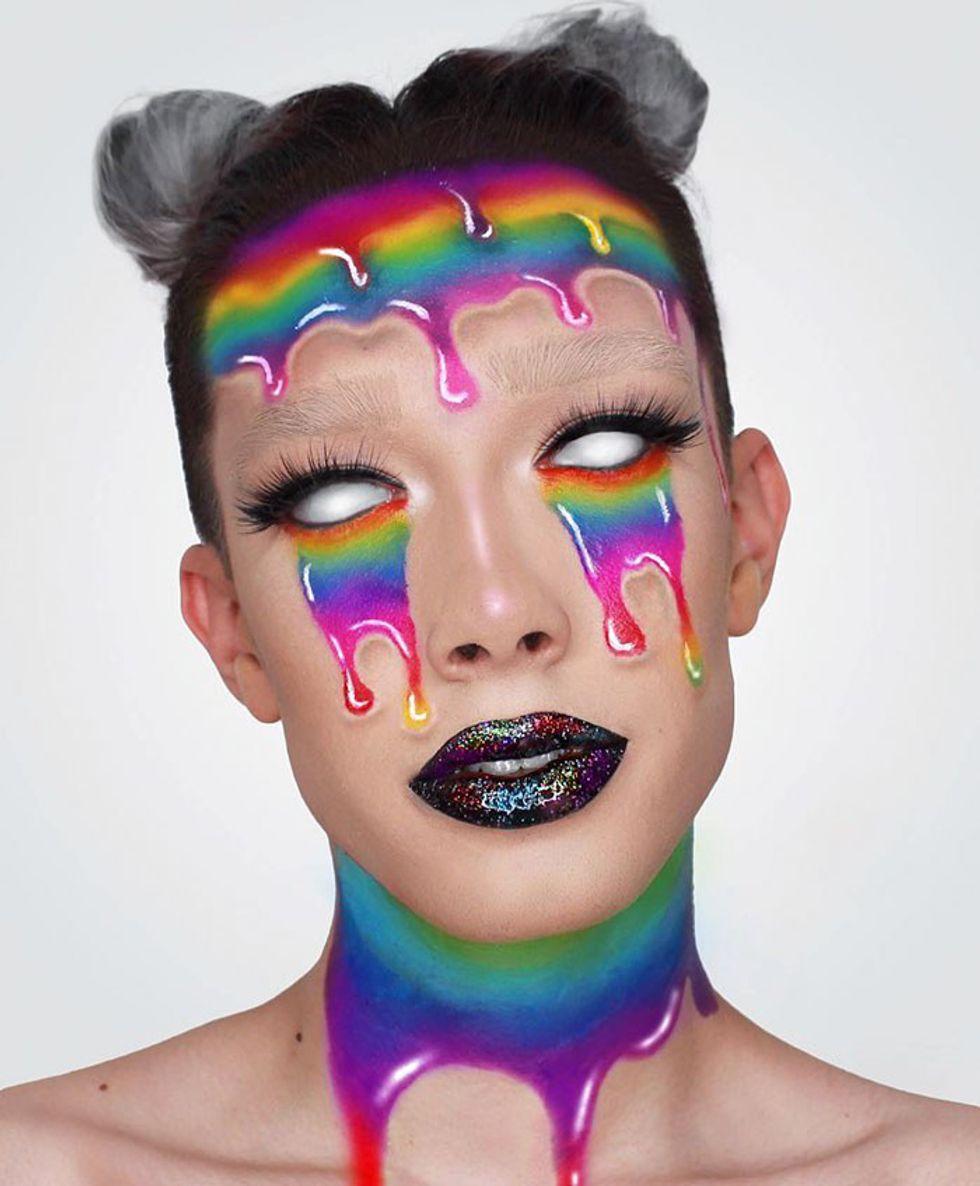 This is James's interpretation of an acid trip, but don't worry ya'll, he's not into drugs! He used Makeup Forever Tribal Palette for the rainbows and Kat Von D Tattoo Liner in Neruda for the highlights.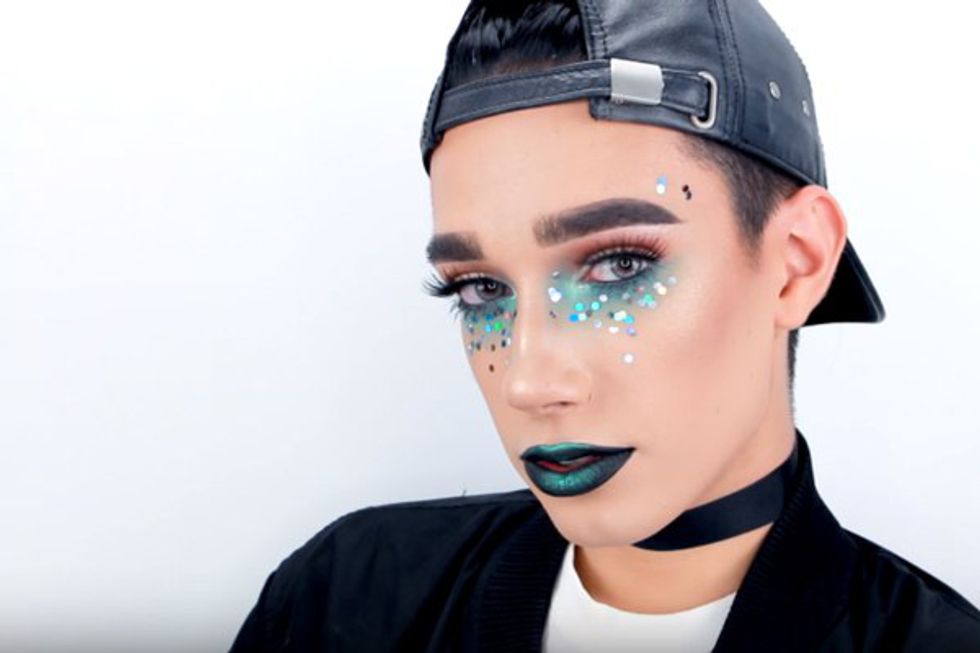 I love glitter, so I decided to save the best one for last! Now, James does not specify what brand glitter he used for this, but the wonderful teal color is from the Morphe 35B Palette And the lips are Ofra Cosmetics liquid lipstick in Bronx.
Here are his social media handles, in case you were wondering:
Instagram: @jamescharles
Twitter:@ jamescharless
YouTube: www.youtube.come/jcharlesbeauty