If you are a coffee lover or just an adventurous foodie, you may want to check these places out. They are located in the heart of Colorado Springs and offer a welcome environment for anyone who enjoys good food and has a taste for wonder.
The city has many other unique breakfast joints, but these will definitely not disappoint!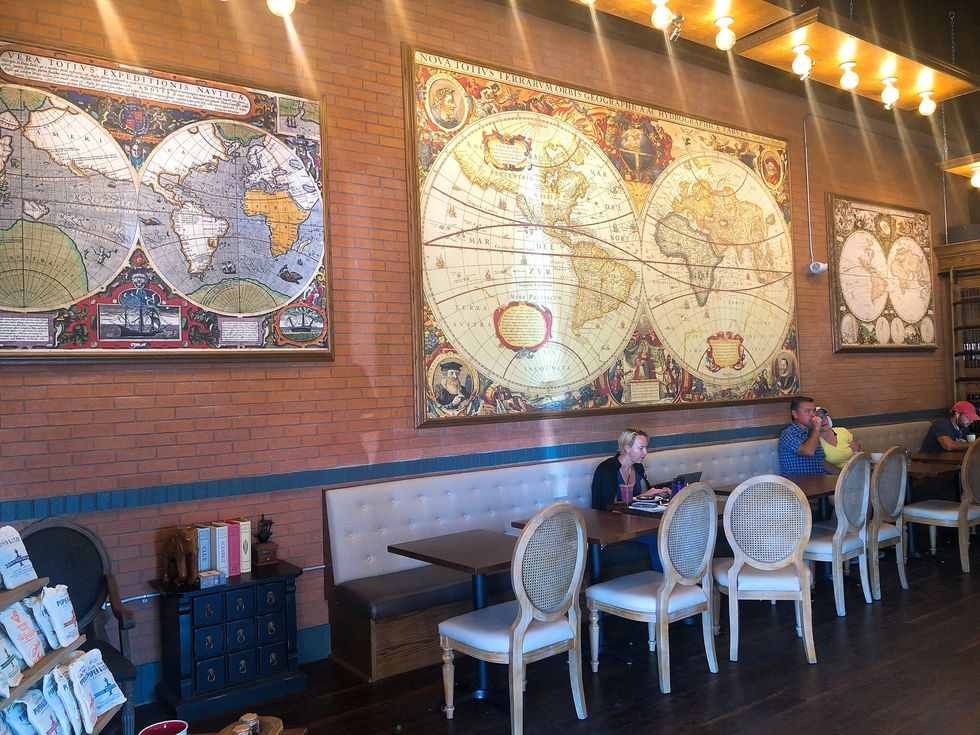 Giovanna Kubota
"Taste Well Traveled" couldn't be a better saying for Wayfinder Coffee Co. Visitors should be ready to travel across Europe and South America inside this little coffee shop in Colorado Springs, as they experience traditional coffee from all around the world.
Also, everything is roasted in Colorado, making the taste quite local.
You may want to try some of their baked goods, or their breakfast sandwiches, they are delicious. A variety of coffee-flavored drinks and teas are also available, but if you are not a morning person, don't worry.
Wayfinder also has tapas, sangrias, and a variety of housemade sodas for all tastes.
This is definitely the place to go if you want to experience an adventure through food and coffee without leaving town.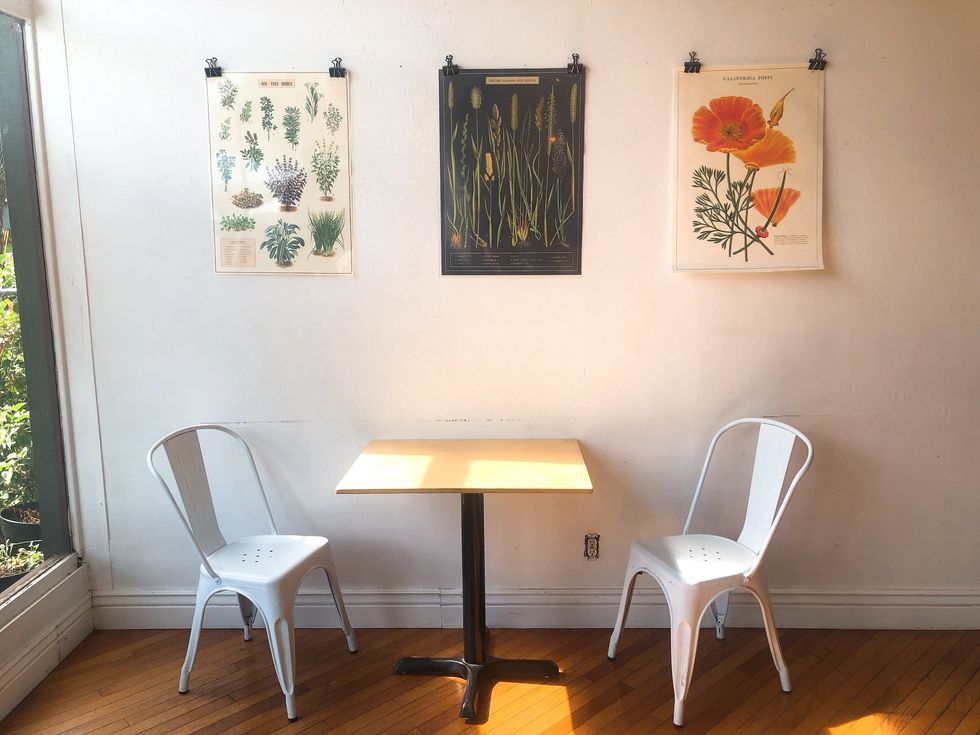 Giovanna Kubota
Located just minutes away from the mountains, this cozy coffee shop will amaze you with their drinks and its simple, but beautiful, aesthetics.
Switchback Coffee Roasters is the place to go for a quick bite, one of their delicious drinks, or to make friends.
Their slogan "Excellent Coffee, For Everyone," was created after a group of friends decided to bring coffee and great experiences together by roasting their own product and selling tasty drinks and pastries in Colorado Springs.
Switchback is the perfect spot to read a book, write a journal, and study, all while sipping a good coffee, or maybe my favorite: a flavorful Matcha Latte.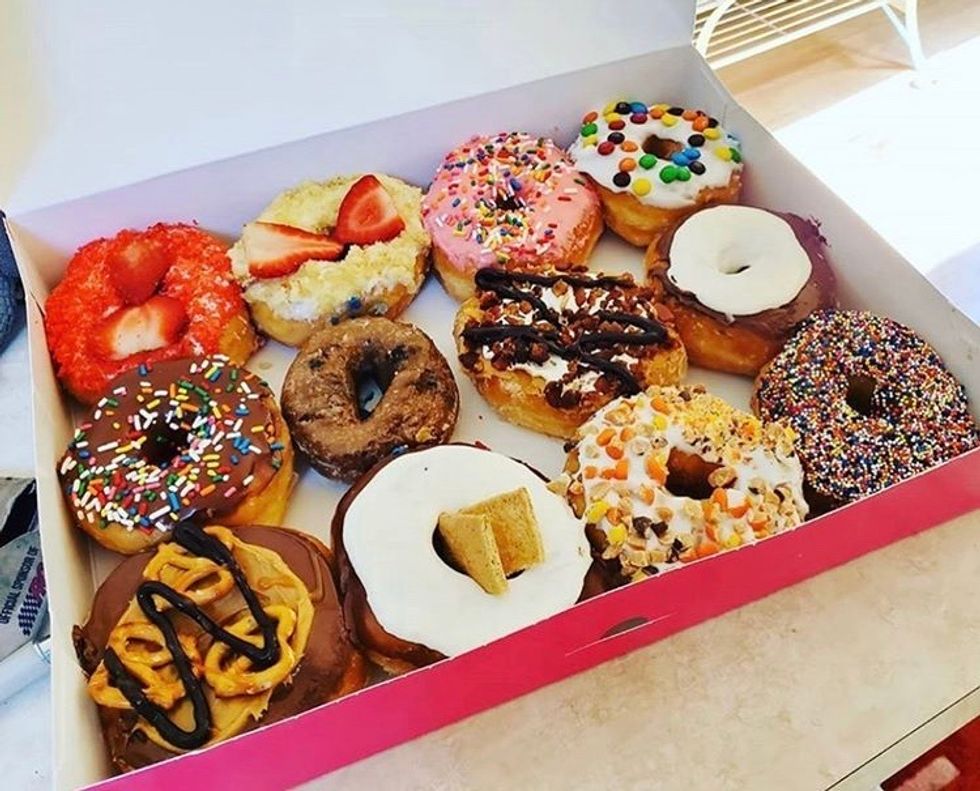 Photo by Stevie Senato
Who doesn't love donuts? Amy's Donuts has the greatest variety of this fried deliciousness you will ever see, and they are located in five different states.
Amy's offers over 40 different flavors of donuts and a selection of drinks.
Coffee lovers can find themselves hooked in one of their coffee-flavored donuts, or even in one of their mocha's ones.
The bright pink and orange color is hard to miss and it's definitely worth a trip if you have a sweet tooth or are just looking for a cool place to hang out with your family and friends.