This last weekend the wife and I took my older sister out of town on a surprise birthday weekend gift.
Obviously, just from that, it sounds like it would be probably a really fun excursion, which it totally was. We decided to surprise her by taking her to Estes Park Colorado, a place I really enjoy and felt that she would as well, which she did. But, this trip allowed me a new set of surprises even for myself. Now, don't get me wrong, I honestly took her out there for her and in no way chose the location for self-interest. We rented a cottage, now mind you this is Labor Day weekend, one of the busiest weekends of the year for Estes and hotels are scares. We happened to find one last minute that and it was a cottage at Colorado Cottages, just two miles from downtown.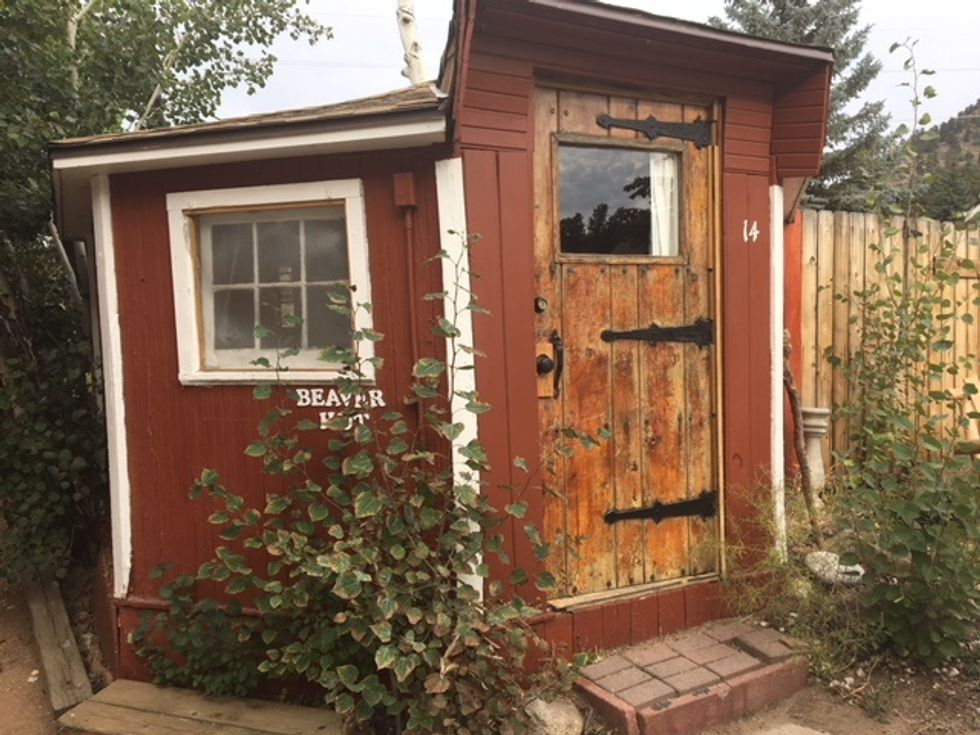 CottagePhoto by Andrew R. McKinley
The cottage was affordable in respect to all that you received, its location for the area, and it being a Labor Day weekend. $165 for the night which included: One Queen sized bed, one full sized bed, one twin sized bed, a full bathroom, and a full kitchen with access to a hot tub, a playground for little ones, and just off the highway enough you couldn't be distracted by the sound of cars. The cottage was called 'Beaver Hut', the name is not as misleading as one might think. Imagine an aerial view of a cliché style igloo with a small octagonal attached to the tunnel/doorway and instead of the main body of the igloo being round, it's rectangular. Got the image in your mind? Good, you have a pretty good idea of the shape of this cottage.

Once you enter the octagonal shaped room, you see ahead of you a small doorway elevated by two steps which bring you into the rectangular shaped other half. The room had the full size and twin bed along with the TV and a small closet. Leading back into the rectangular space at the back, you are greeted by a gas cooking stove to your left, a kitchen sink to your right. Further towards the back is a wood burning stove, kitchen table and to the right is the queen sized bed. The floors were creaking and you felt like you were walking on top of ocean waves as you moved across the rooms. The walls are old wood with random patches or other boards used to repair. One could say it was a dump, but it had a super cute and unique home-like feeling to it that just made it easy to see past all of that. It felt like an old family hunting cabin out in the woods, you know like the one kept within a family for generations.

I would recommend the 'Beaver Hut' Cottage at Colorado Cottages in Estes Park Colorado. It's a fun experience and a distraction from the everyday. It feels warm and like home while leaving you with that old hunting cabin in the woods feeling.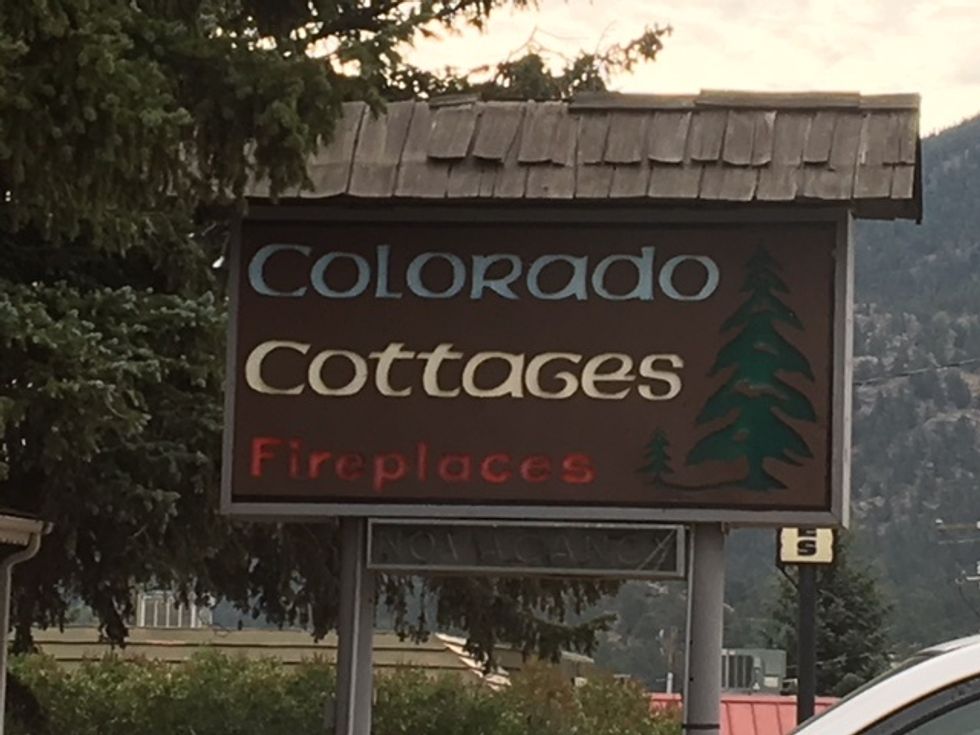 Colorado Cottages SignPhoto by Andrew R. McKinley