Nowadays, you can immediately spot clickbait on almost any media platform. Facebook, YouTube, Reddit and even the news. Odyssey itself is certainly guilty of supplying its fair share of clickbait. Clickbait is universally acknowledged as an annoyance, but what else is it harming?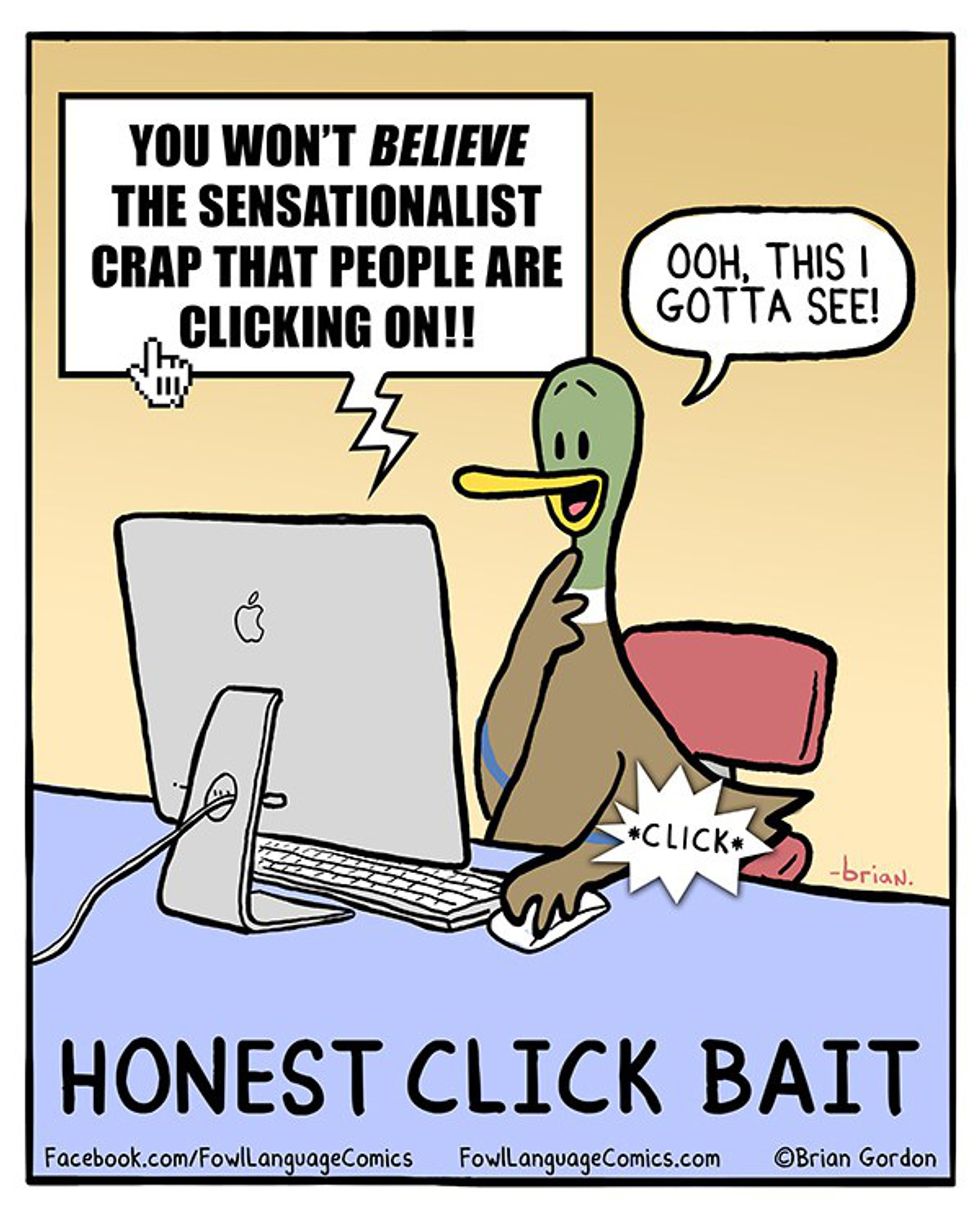 Clickbait is overwhelming original content creators. People who put serious effort into the work they create are not getting any recognition for what they do. Instead, articles typed up within five minutes are shared and liked into popularity. You can't fault content creators for becoming disillusioned with their hard work when others are putting in less than half the time and are getting better results.
Headlines like "10 Facts You Won't Believe Are True" and "What Your Doctor Doesn't Want You to Know" represent another issue with clickbait. Readers are being treated as if they do not have the attention span to read quality articles. Instead, they're manipulated into clicking on things that use curiosity as a "carrot on a stick." Content creators want people to be interested in their work for what it is. They don't want to have to trick people into clicking on their articles and videos.
If you're tired of seeing clickbait and you want to support original content, the solution is simple. Stop reading, sharing and liking clickbait. It might occasionally be tempting to click on such articles, but they do more harm than good. Instead, surround yourself with original content that interests you. It's much more rewarding to watch a talented person's small user base grow than to be lost in a sea of clickbait-sharers. Not to mention how much more entertaining original content is to read and watch!