Sometimes the most incredible places are hidden among the back roads and farms of rural highways. Odd sculptures, quirky museums and tourist trap rest stations are a few things that you might find hiding among farmland. The Chestatee Wildlife Preserve and Zoo really puts the wonder in hidden wonder because there are not many other places where you can see zebras and white Siberian tigers in North Georgia.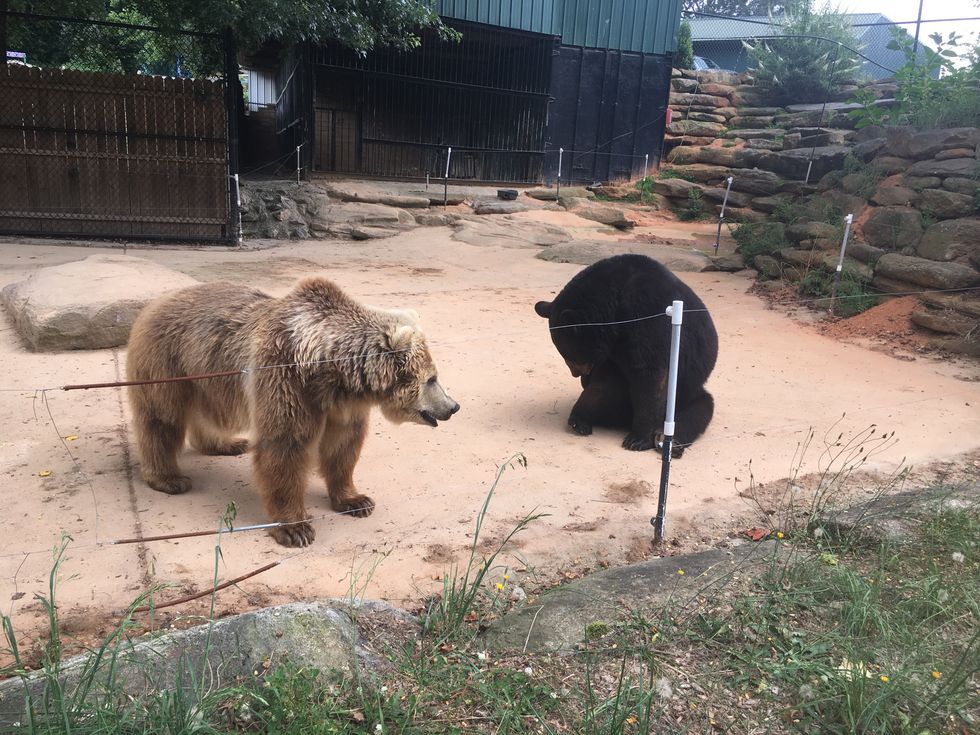 A grizzly bear and a black bear hang out waiting for the rain.Sam Warren
The first thing I noticed about the zoo was the number of exotic animals they had, despite being such a small place. I would never have thought I would see a white tiger in a zoo out in the middle of the woods because not even Zoo Atlanta has one but sure enough, I saw one at the Chestatee Zoo. Another amazing animal species that calls Chestatee Wildlife Preserve home is the zeedonk: zebra donkey hybrids that are very rare! And they don't have just one but two zeedonks named Pippi and Pippa.
In addition, lions, bears, birds, buffalo, wolves, monkeys and snakes are some of the other incredible creatures you will see when you visit the zoo.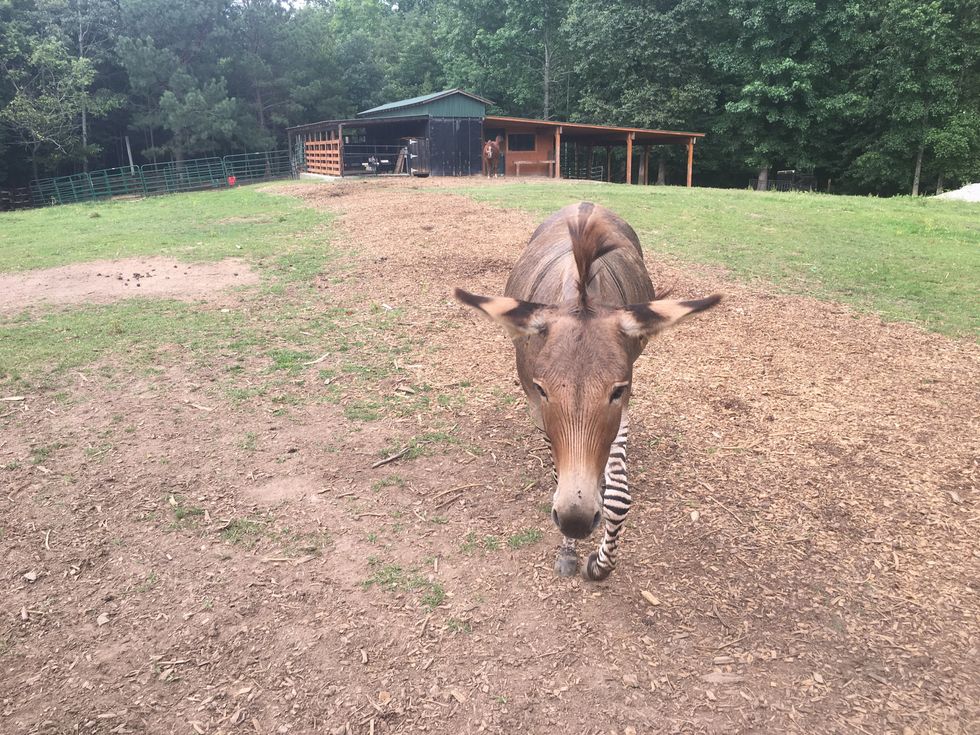 Zeedonk comes to see if we have food.Sam Warren
While it may be a hike from your hometown, going to a zoo in the back country has its advantages. The small number of people there makes everything from parking to the animals behavior more enjoyable. The size of the zoo allows you to get much closer to the animals safely and avoid large crowds that would block your view. Another benefit of small crowds is low stress to the animals. Larger zoos have to keep their animals far away from the people in order to save the animals from harassment, but with low crowds Chestatee Zoo can keep their animals closer to the people, and the animals remain active.
I have never had the chance to see many of those animals so close until I visited this place. In fact, the zebras and buffalo are close enough to pet! Tickets for the zoo are relatively cheap starting at $5 for children, $10 for adults, and if you are interested, you can buy a feeding bucket to feed the animals while you walk through the zoo! Getting into the zoo was not difficult at all. Parking was quick, and once we walked up to the front gate, a zoo keeper came over from caring for the adorable bear cub to sell us our tickets. Talk about great service!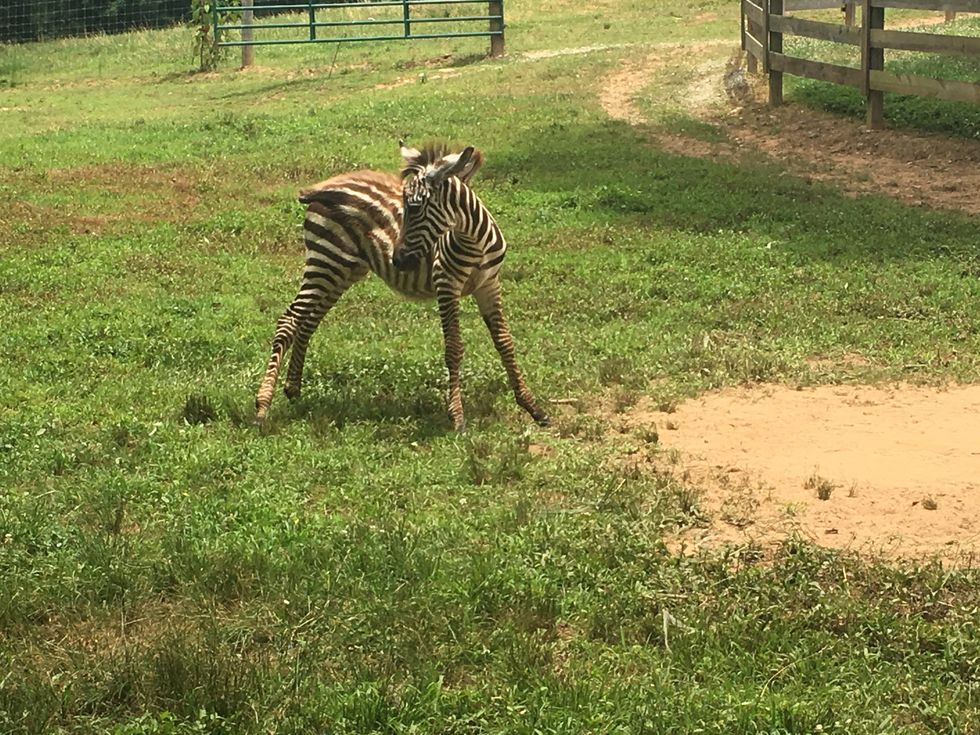 The baby zebra is still getting used to his legs.Sam Warren
The Chestatee Wildlife Preserve and Zoo is an amazing place for a weekend outing for families, couples or friends. The low prices make it affordable for anyone and low crowds means plenty of easy parking. Beyond normal tickets they also offer one on one animals encounters, birthday parties, field trips and even internships! I highly recommend taking a trip or two to Chestatee Zoo and feeding the animals!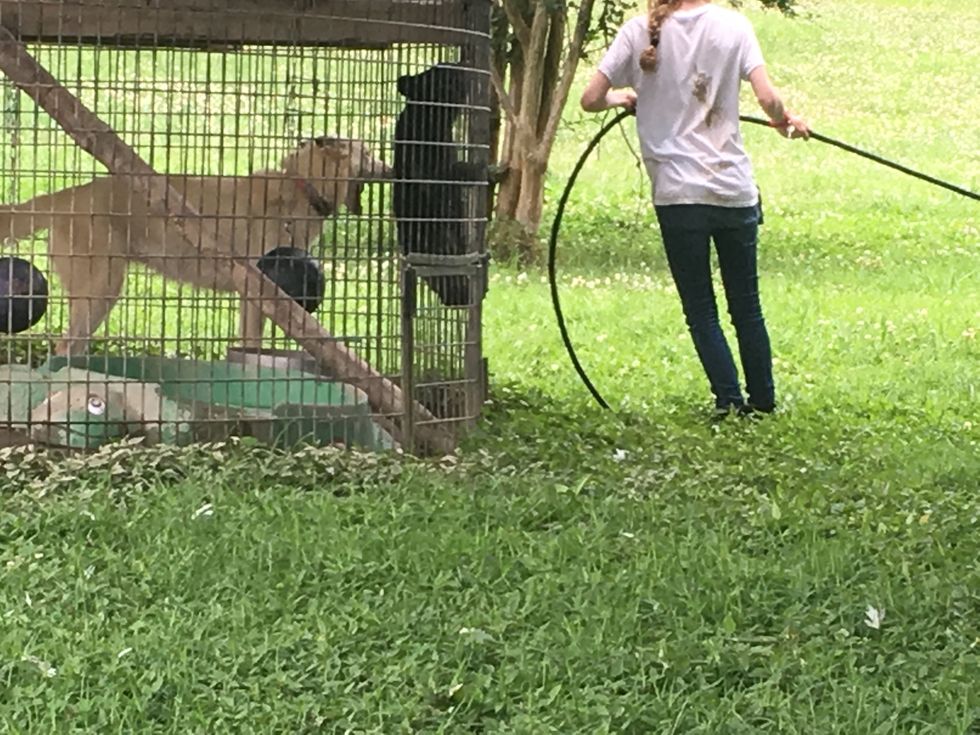 A bear cub is climbing the cage while his wolf brother waits for the water bowl to be filled.Sam Warren