If you're like me, panic attacks come strong and often. Sometimes, I can't pull myself out of them but other times I can. When I focus on the good, calm, peaceful presence that is God, sometimes I can calm down. These are some of the Bible verses that I use to pull myself through.

1. Isaiah 43:2 (NIV)

"When you pass through the waters, I will be with you; and when you pass through the rivers, they will not sweep over you. When you walk through the fire, you will not be burned; the flames will not set you ablaze. "
2. Lamentations 3:22-23 (NIV)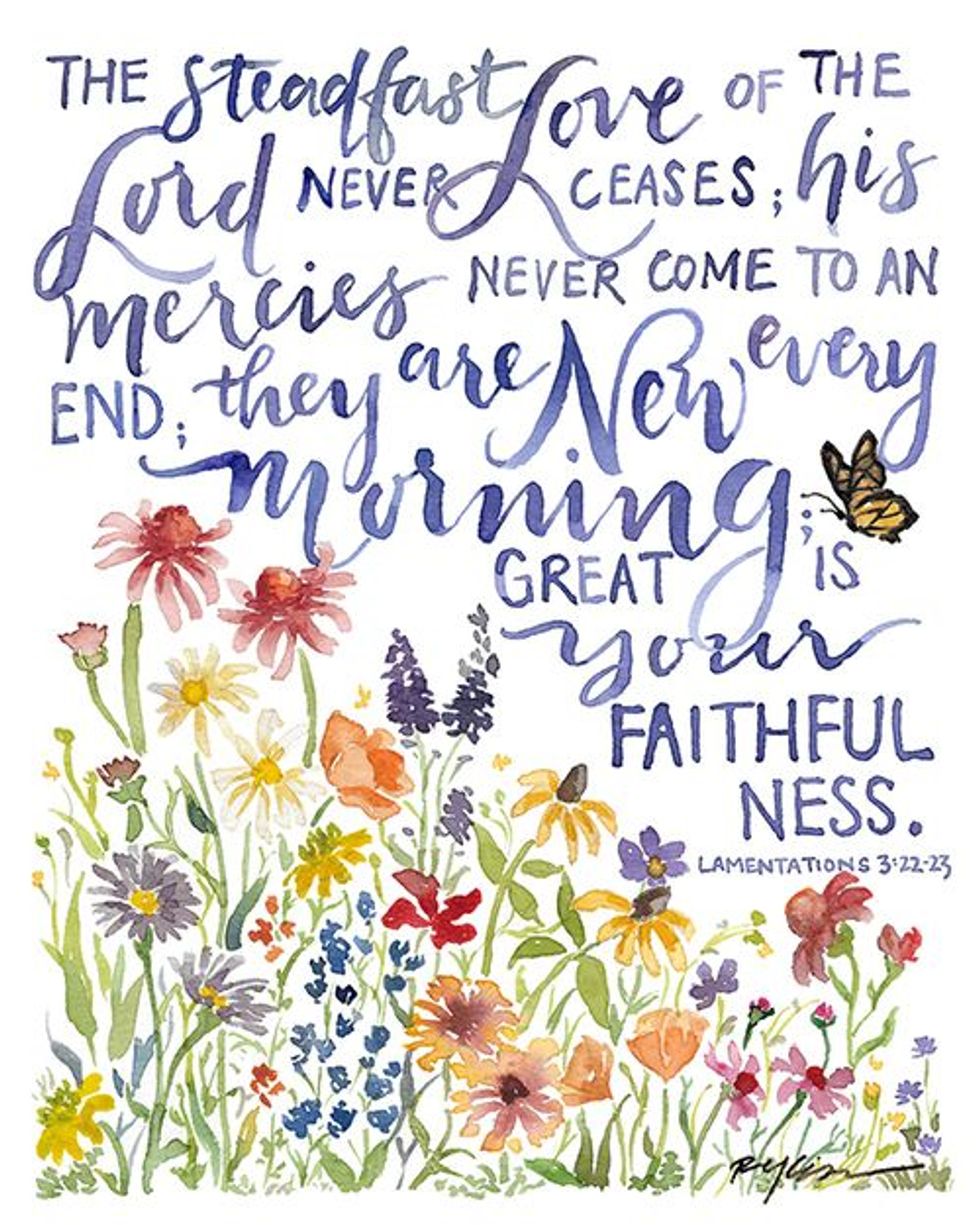 "Because of the Lord's great love we are not consumed, for his compassions never fail. 23 They are new every morning; great is your faithfulness."
3. Matthew 17:20 (NIV)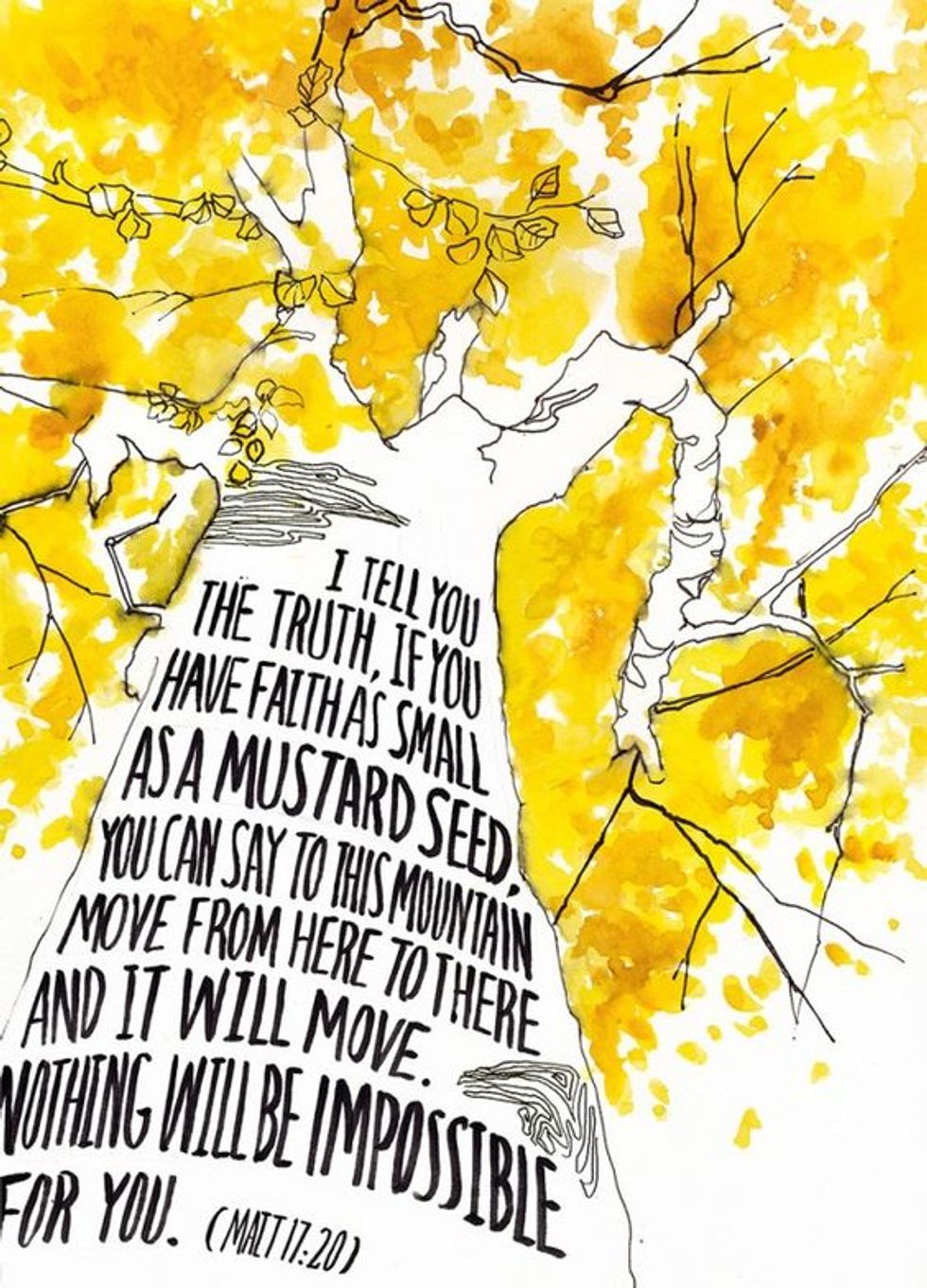 "He replied, 'Because you have so little faith. Truly I tell you, if you have faith as small as a mustard seed, you can say to this mountain, 'Move from here to there,' and it will move. Nothing will be impossible for you.'"

4. Psalm 23:4 (NIV)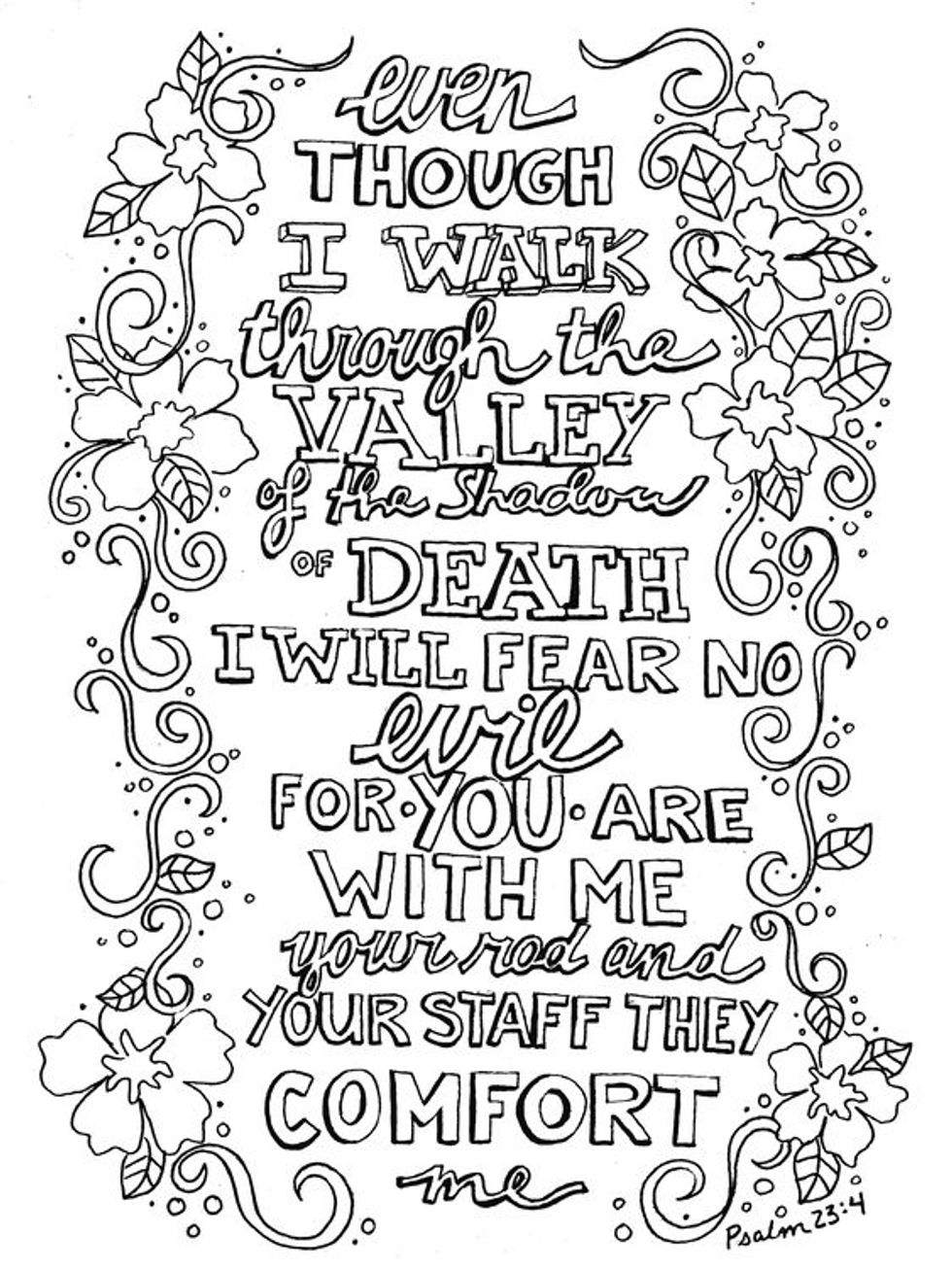 "Even though I walk through the darkest valley, I will fear no evil, for you are with me;
your rod and your staff, they comfort me."
5. John 13:7 (NIV)
"Jesus replied, 'You do not realize now what I am doing, but later you will understand.'"
6. Romans 8:18 (NIV)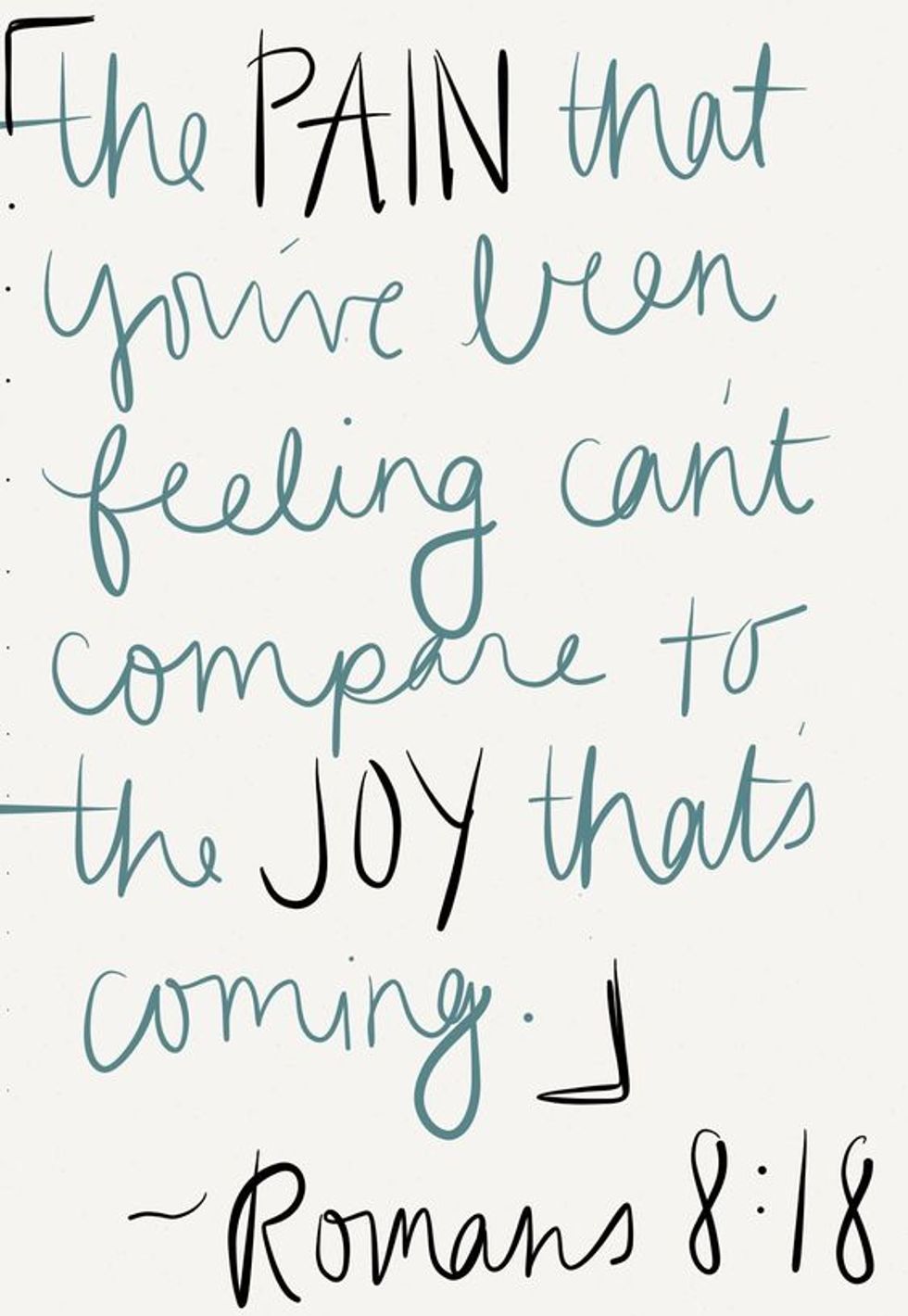 "I consider that our present sufferings are not worth comparing with the glory that will be revealed in us. "
7. 2 Timothy 1:7 (NIV)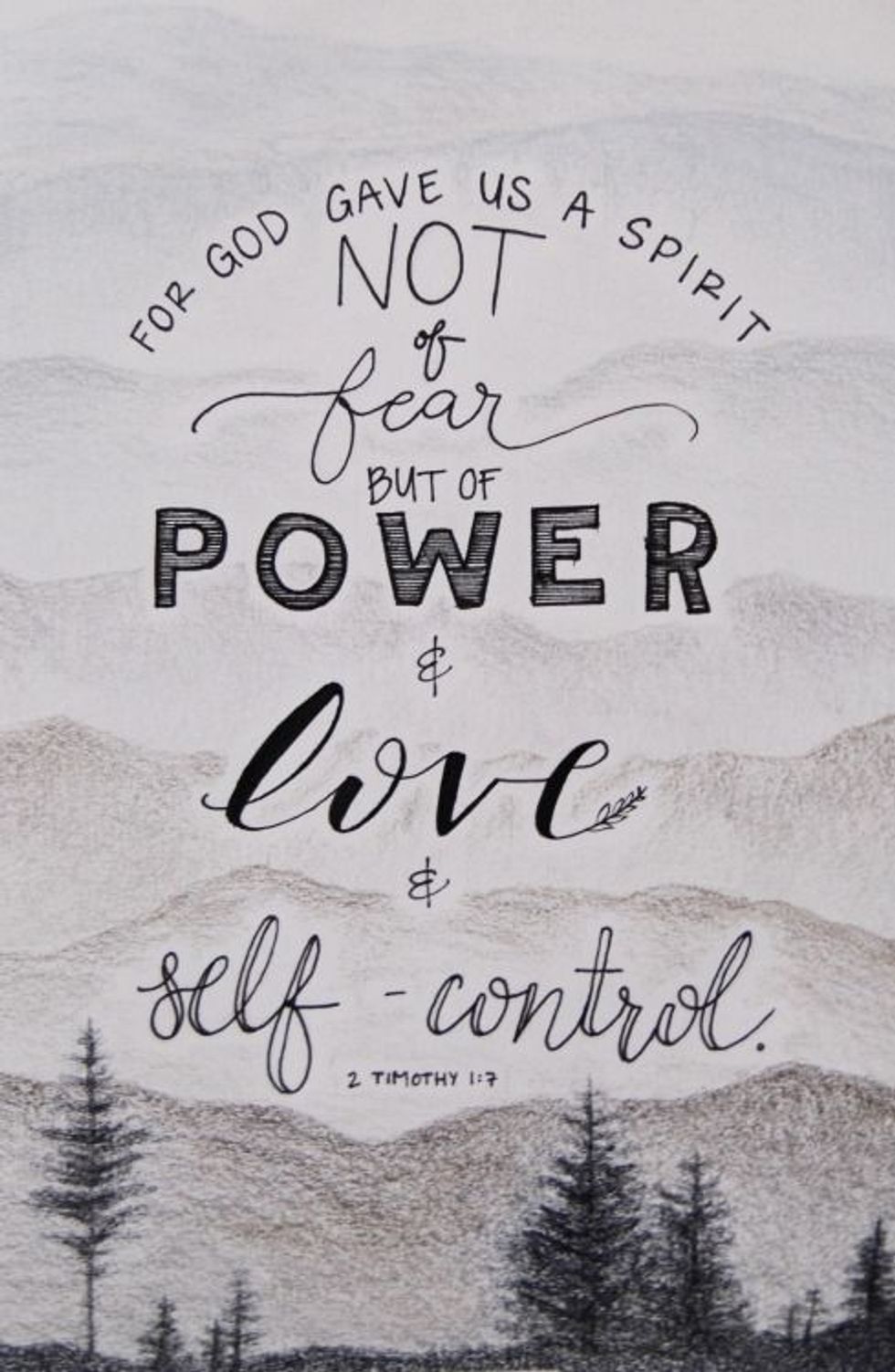 "For the Spirit God gave us does not make us timid, but gives us power, love and self-discipline."
8. Psalm 147:3-5 (NIV)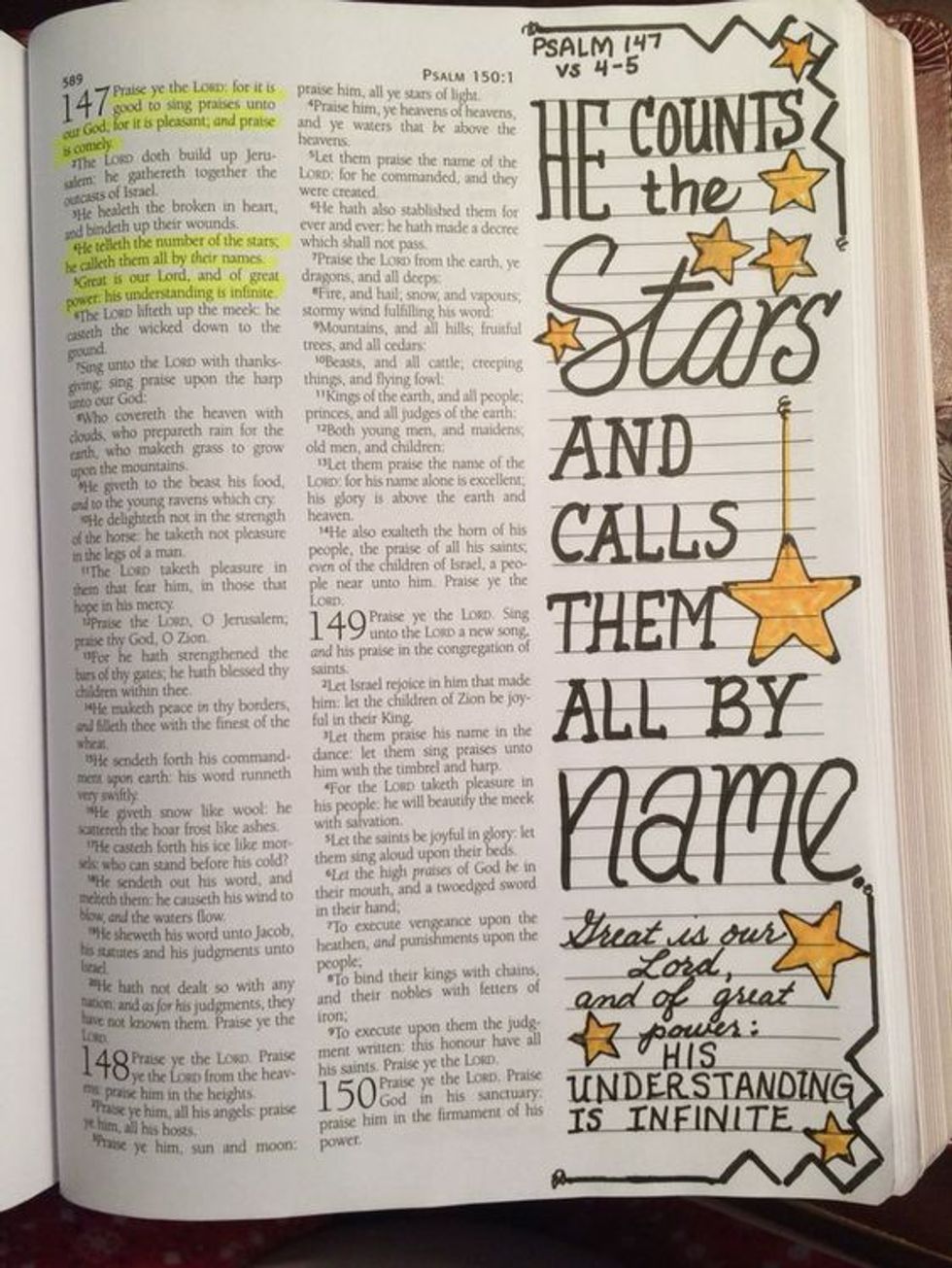 "He heals the brokenhearted and binds up their wounds. 4 He determines the number of the stars and calls them each by name 5 Great is our Lord and mighty in power; his understanding has no limit."
9. Hebrews 13:5 (NIV)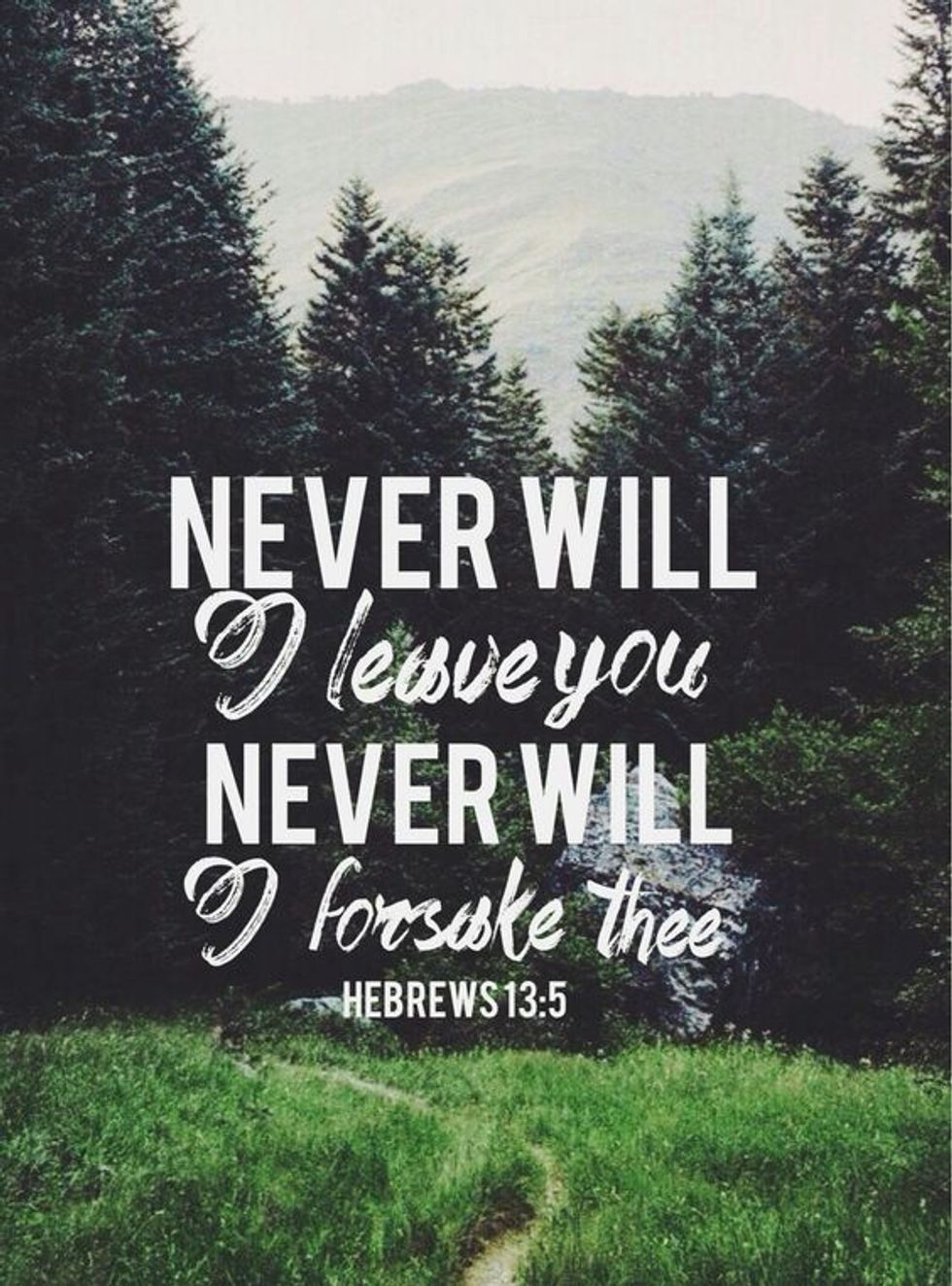 "Keep your lives free from the love of money and be content with what you have, because God has said, 'Never will I leave you; never will I forsake you.'"
10. Jonah 2:2 (NIV)
"In my distress I called to the Lord, and he answered me. From deep in the realm of the dead I called for help, and you listened to my cry."
11. Exodus 20:20 (NIV)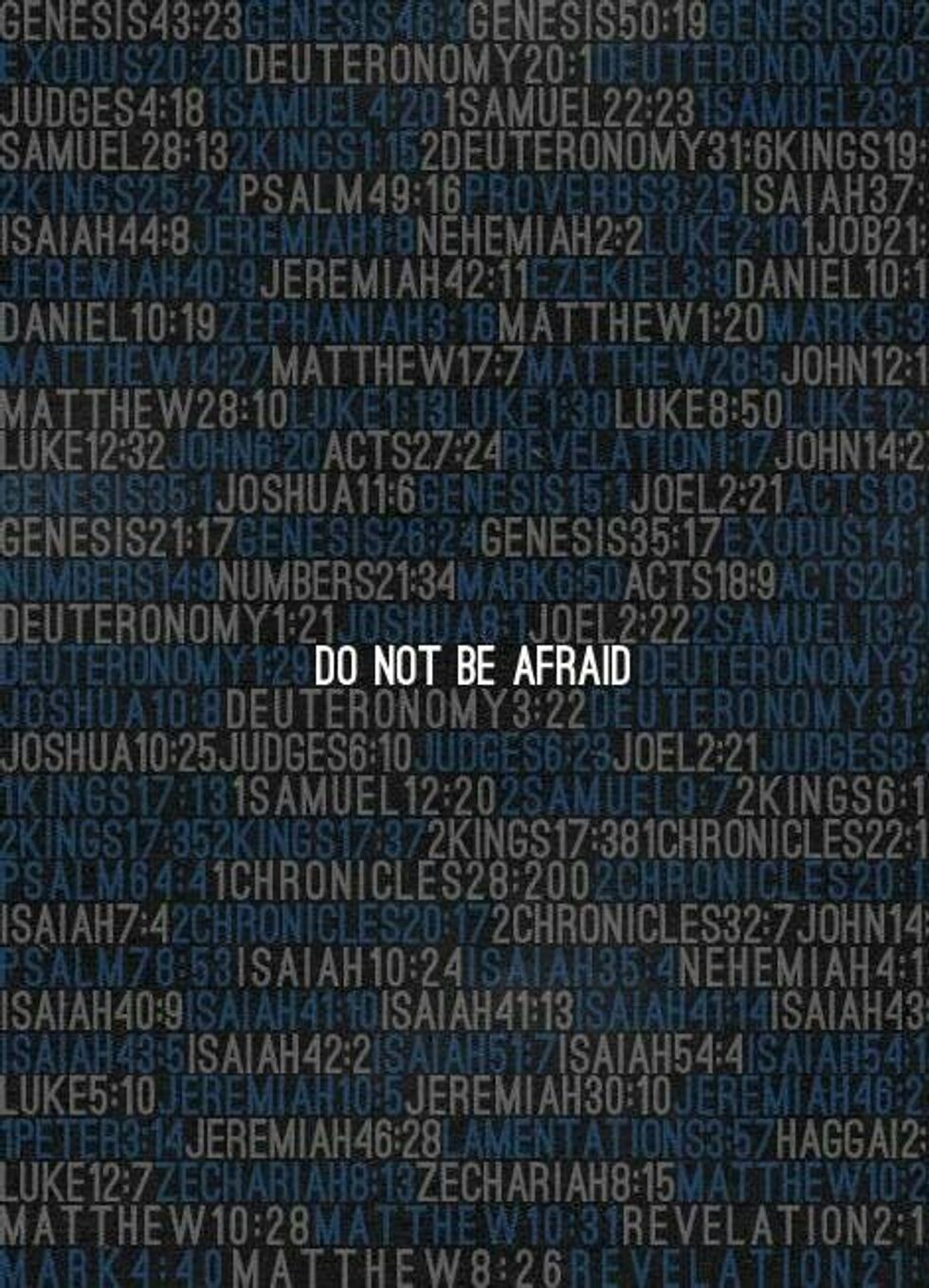 "Moses said to the people, 'Donotbeafraid. God has come to test you so that the fear of God will be with you to keep you from sinning.'"
12. Psalm 121:2 (NIV)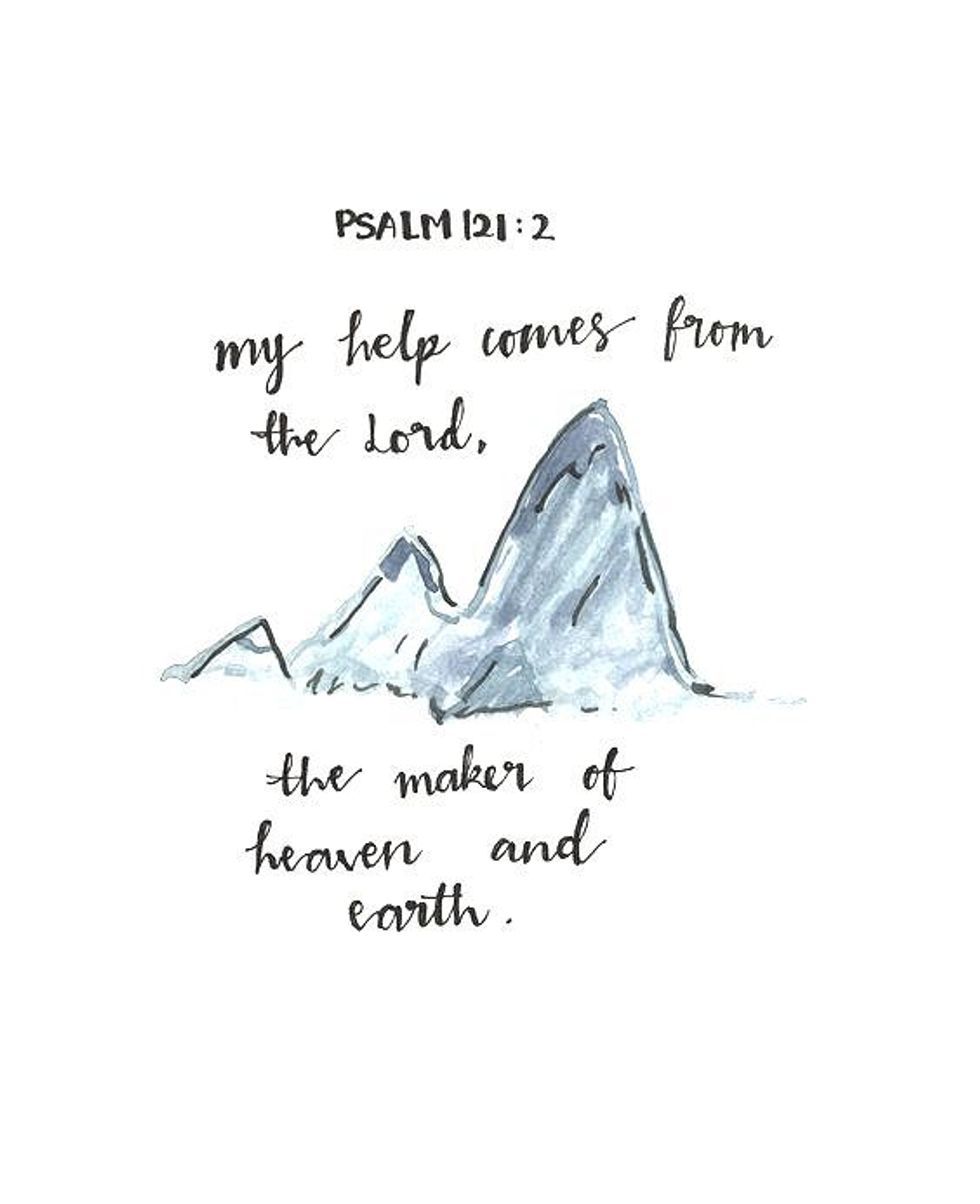 "My help comes from the Lord, the Maker of heaven and earth."
13. Jeremiah 29: 11 (NIV)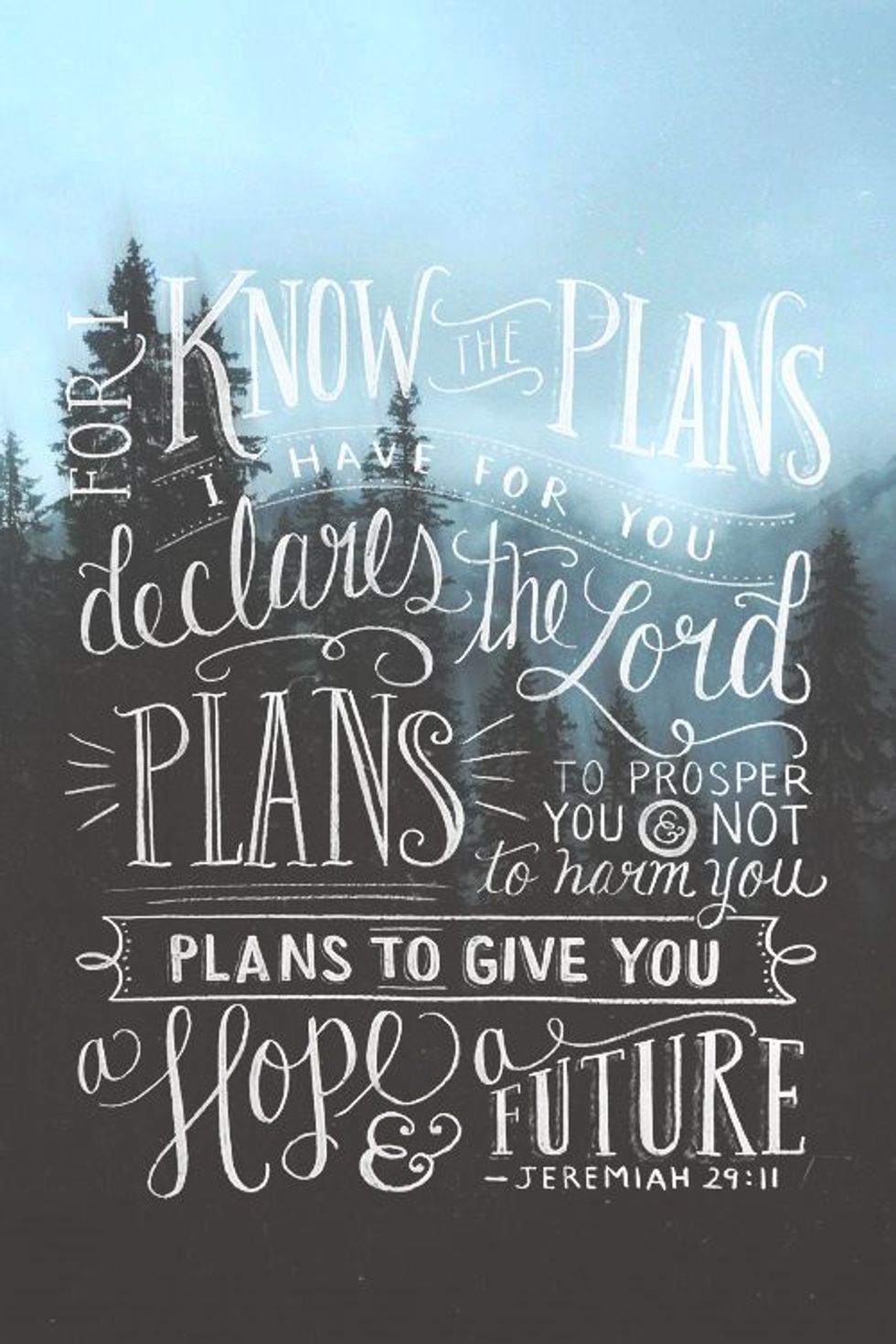 "For I know the plans I have for you,' declares the Lord, 'plans to prosper you and not to harm you, plans to give you hope and a future. '"
14. Matthew 6:34 (NIV)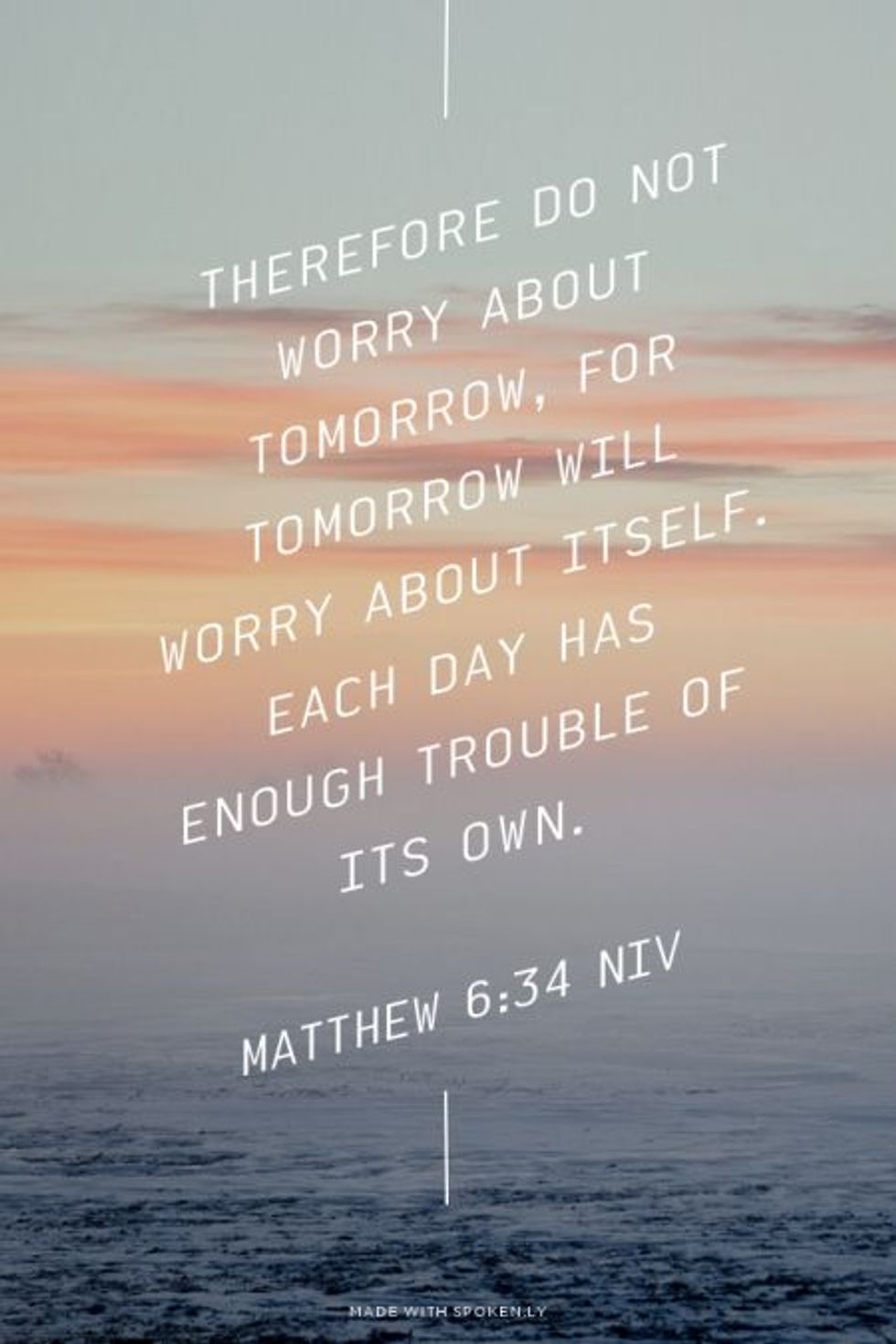 "Therefore do not worry about tomorrow, for tomorrow will worry about itself. Each day has enough trouble of its own. "
Searching through my Pinterest, looking for calming verses accompanied with peaceful landscapes, makes me feel better. It's nice to know that God knows what I don't. He understands what I don't, and makes it worth it in the end. I'm loved, and not supposed to know everything like I'd like. I hope you find peace in Jesus Christ too.