Gatorade Whey Protein Bar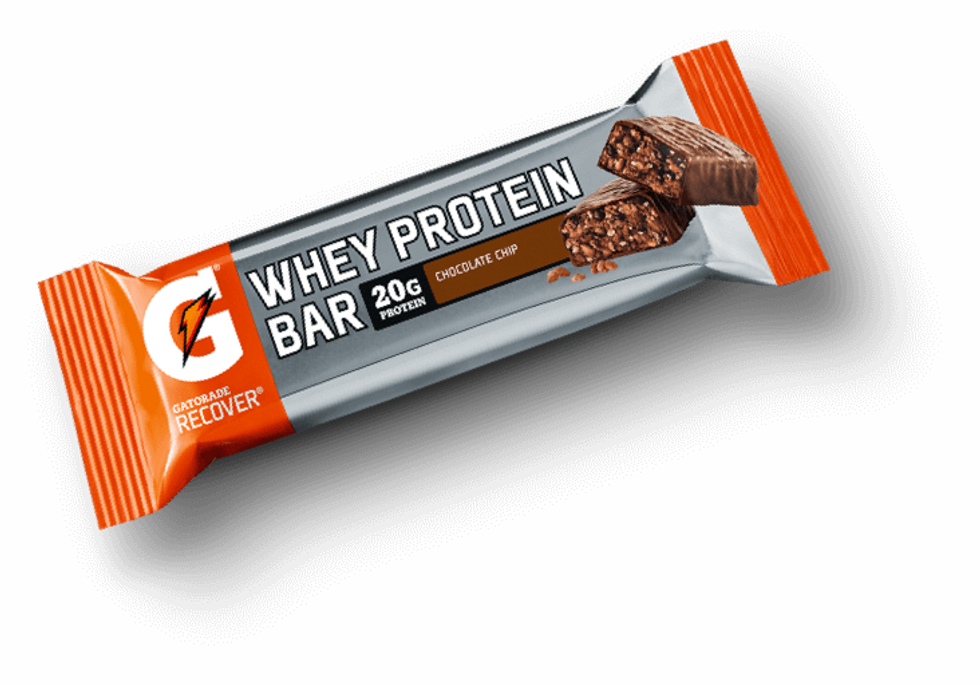 Rating:4 This bar is very filling, however, compared to other protein bars these are very high in calories for the amount of protein provided. I also find the taste to be eh because the chocolate flavors do not taste like normal chocolate.Pure Protein bar.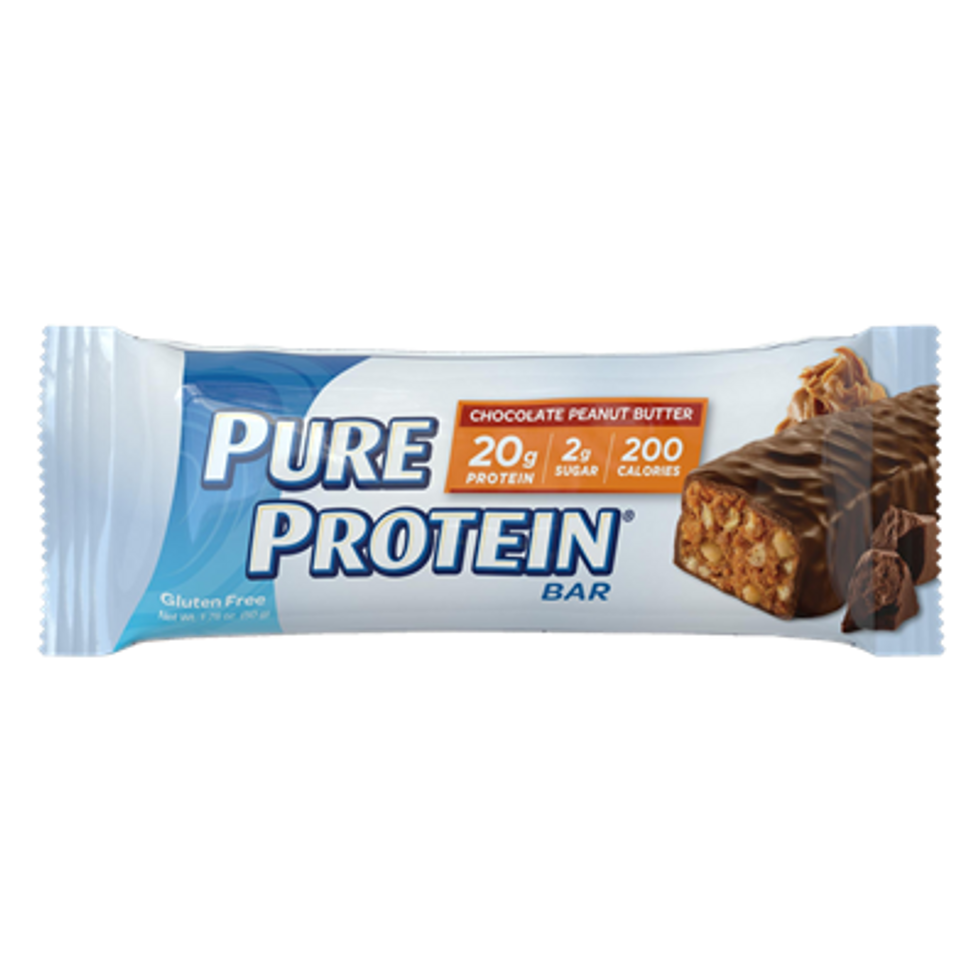 Rating 6 This bar again is pretty filling, and this bar also has a huge concentration of protein compared to the calories. There are around 20g of protein for each bar of all flavors and the calories are usually around 180-200. The taste is overall pretty good, but sometimes the flavor can seem a little rich especially the chocolate ones. There is not very much crunch which could be good or bad depending on what you like.Think Thin bars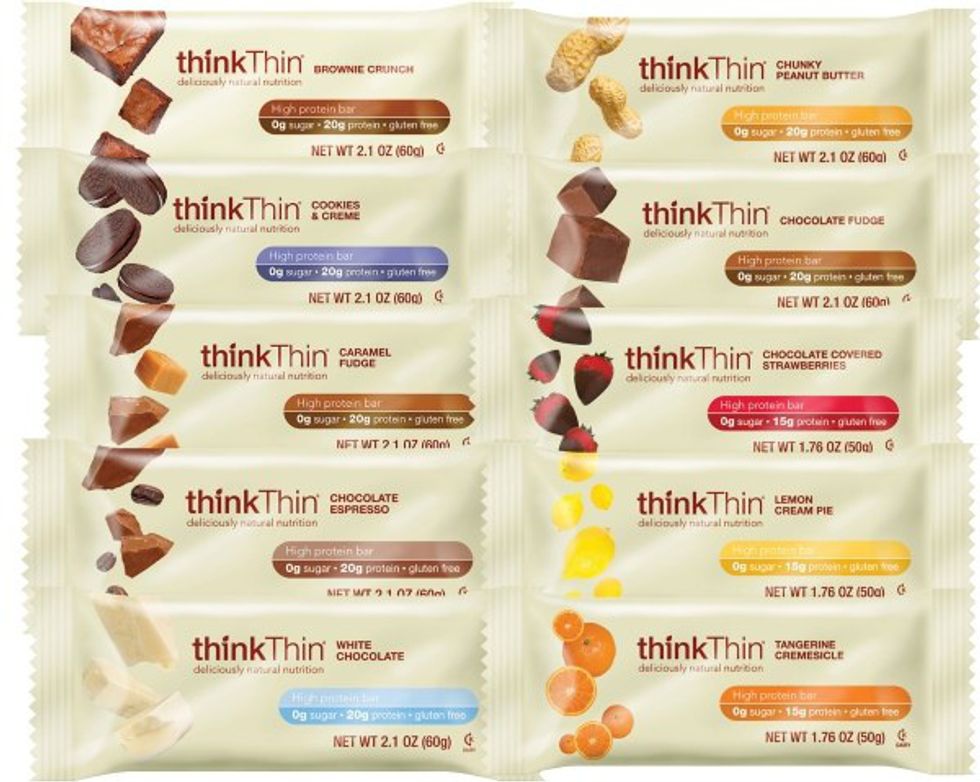 Rating 8 These bars are definitely one of my favorites. The variety of flavors vary in amount of protein, but several flavors pack 20g of protein in a bar that is around 200 calories. All the flavors are very tasty and are both soft and crunchy. The only downfall of this bar is that it is slightly smaller than most, so it is a little bit less filling.Clif Bar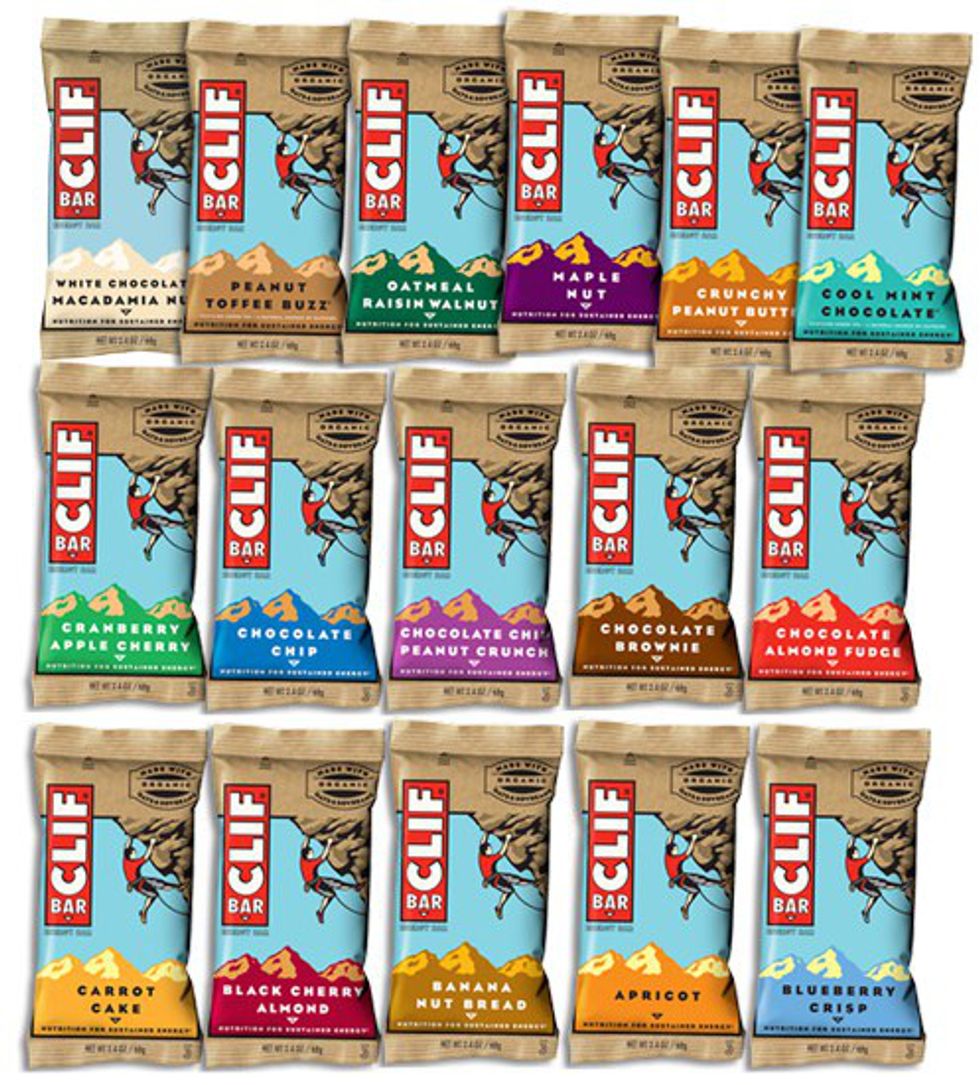 Rating 5Clif bars are classic and most people seem to like their taste. Clif bars have small amounts of lots of vitamins and other good things. However, if protein is what you are looking for, Clif bars are not the best choice. Clif bars usually have protein but typically only about 6-8g. If protein isn't a huge concern though, these are a great filling choice with tons of flavor options.Zone Bar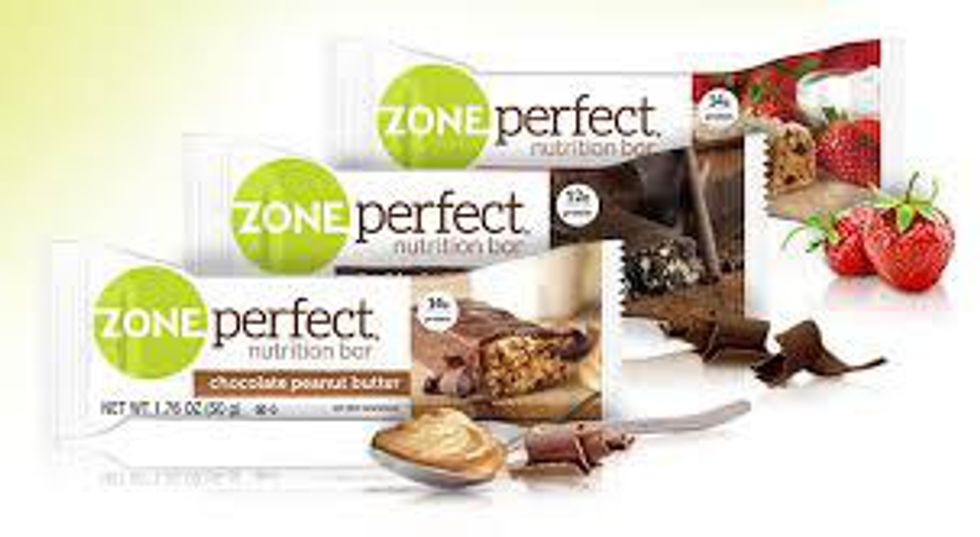 Rating 4
This rating comes purely from nutrition- not taste. The bar is a normal size and for most flavors around 200 calories. The bar is a bit lower in protein than some of the other listed bars- only about 15g of protein. That protein is still a huge amount and great for athletes. The problem is that these bars have 15g or more of sugar compared to the other bars which have only a few grams of sugar. Of course, if this bar tastes better to you than others it is still nutritionally beneficial.