It's safe to say that the invention of music streaming services such as Spotify and Apple Music have enhanced the way we listen to music. Before, we had to either listen to the radio to hear our favorite songs or buy songs on iTunes which over time, could add up to a lot of money. Now that we have the ability to listen to all of the music we want, it can be overwhelming to find a playlist to listen to. If you're like me and constantly listen to the personal on repeat playlist Spotify has made for you, you can get bored of listening to music easily and want to try something different. I have spent the last week trying out new playlists on Spotify and here are the 5 I recommend.
Cleaning Kit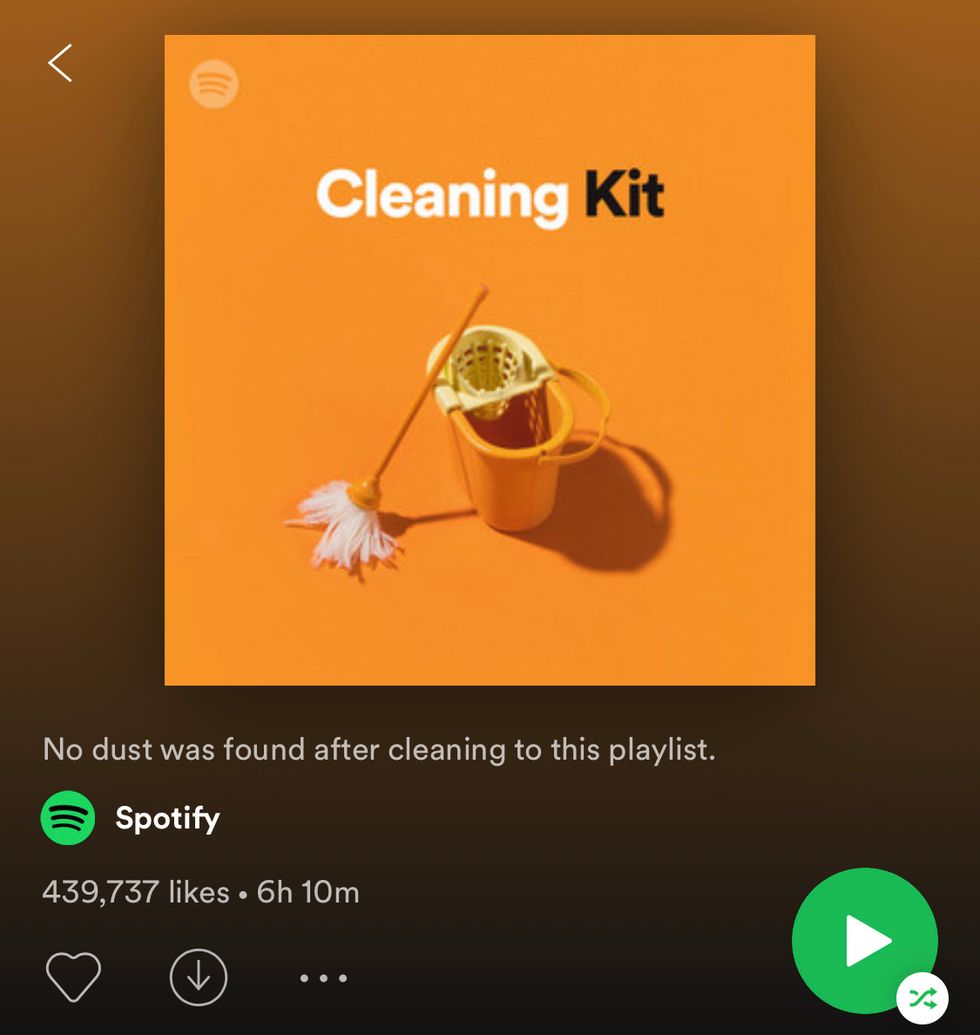 Spotify
I absolutely love the cleaning kit playlist on Spotify because it combines all genres of music. It has everything from old hits including "Stacy's Mom" by Fountains Of Wayne to more alternative songs like "Stolen Dance" by Milky Chance to more recent songs such as "I Don't Care" by Ed Sheeran. Although the name of the playlist implies that it is great to clean to, I have found it has been the perfect soundtrack to listen to as I struggle with my summer accounting homework. Overall if you are someone who struggles with listening to just one genre of music, this is great to listen to.
Guilty Pleasures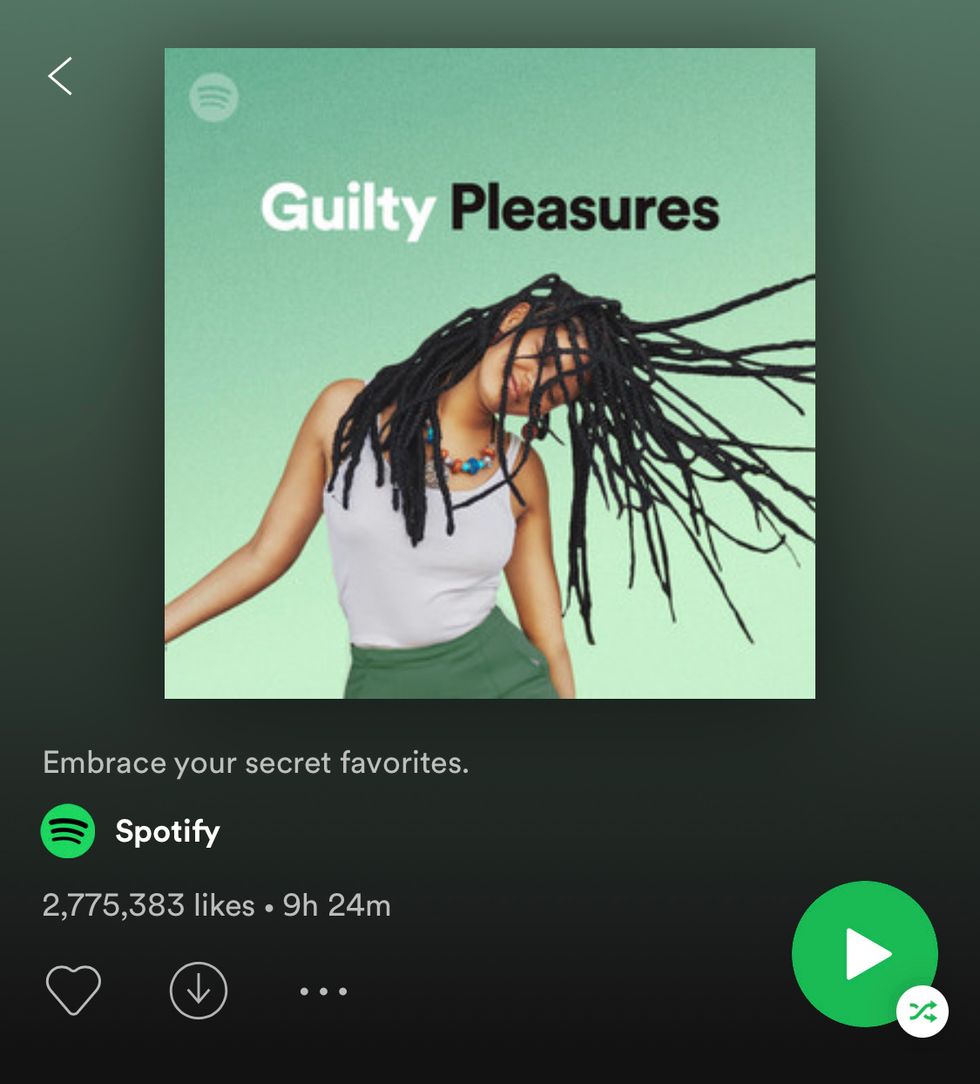 Spotify
This playlist really lives up to its name in that it has mostly songs that you wouldn't actively listen to and will unlock some middle school memories. Some songs that really took me back that are included on the playlist are "Ridin' Solo" by Jason Derulo, "Timber" by Pitbull and Kesha, and "Call Me Maybe" by Carly Rae Jepsen. I really liked this playlist because it is filled with a lot of forgotten popular songs that will make you nostalgic for better times. The activity that I found this playlist was best to listen to while doing was walking my dog but, I could definitely see myself jamming in the car to it.
Happy Drive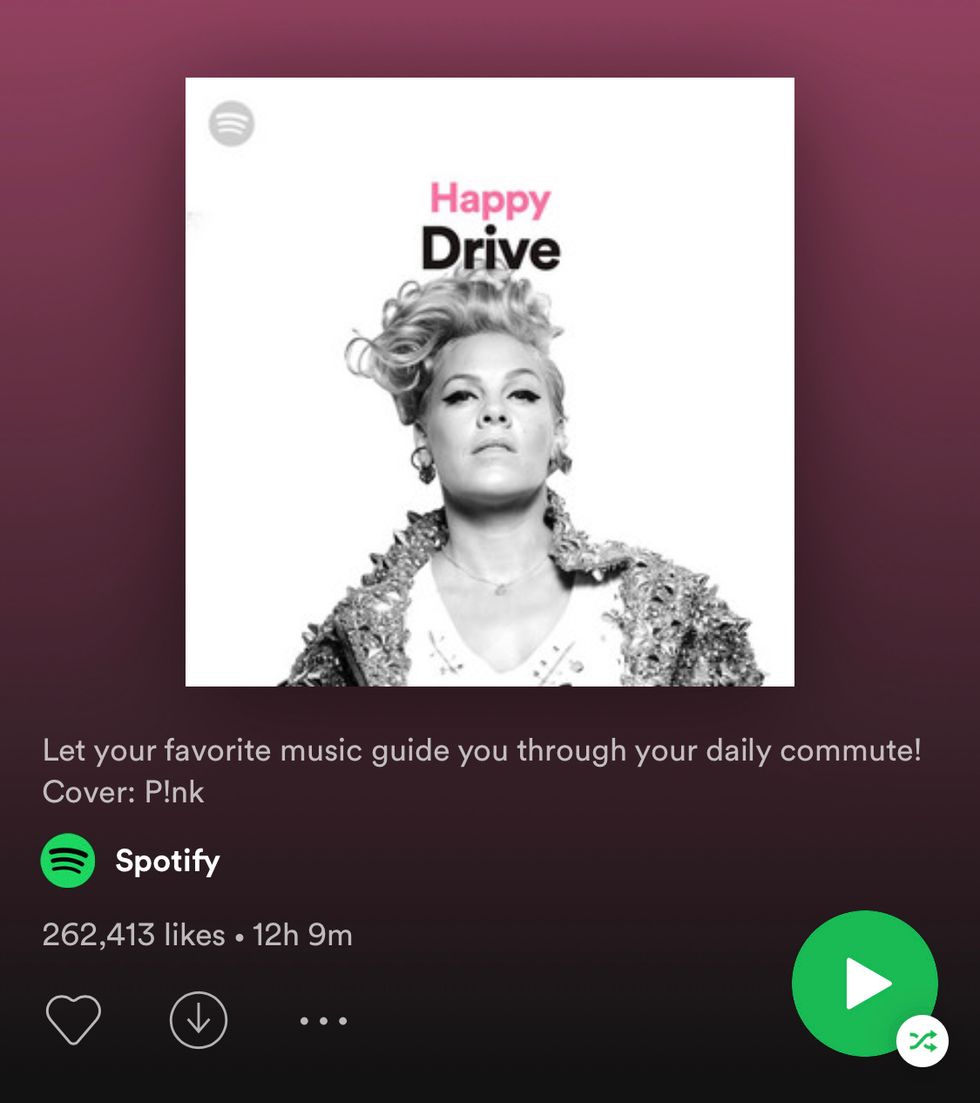 Spotify
One of my forgotten favorites that I've recently rediscovered as I've had to start driving more. This playlist is packed with 12 hours of music that will make you smile and the likelihood that you will listen to the entire playlist within a day is extremely low. My favorite songs on the playlist are "See You Again" by Miley Cyrus, "Africa" by Toto, and "Mr. Brightside" by The Killers. If I am being honest, I haven't listened to the entire playlist because it is so long but the songs on it alone make it a top 5 playlist in my book.
Power Workout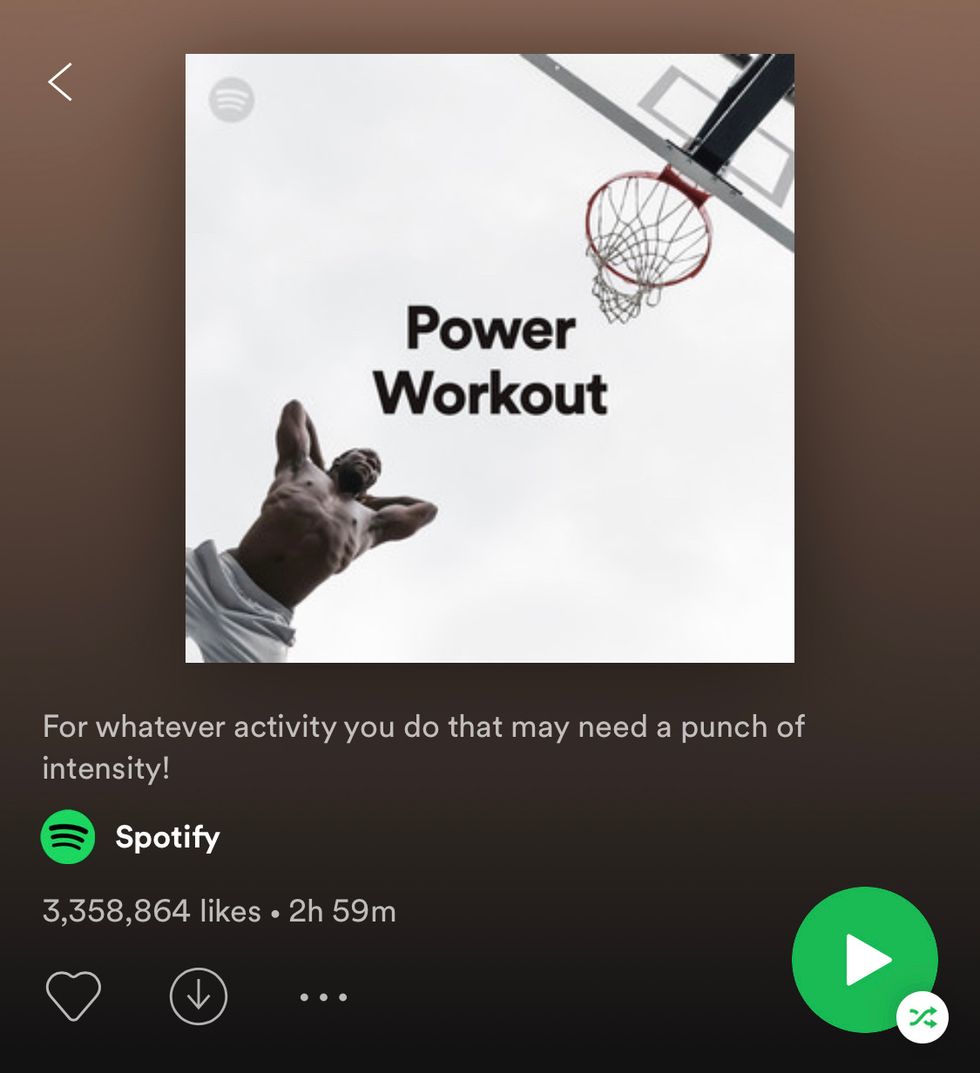 Spotify
Don't let the title fool you, I rarely work out; I listen to this playlist when I'm folding laundry if I'm being honest. This playlist is the basic rap playlist with all of the basic rap songs you could want. I really like it because it makes activities like folding laundry more fun. The songs I enjoy hearing while folding laundry included on this playlist are "Bodak Yellow" by Cardi B, "The Motto" by Drake, and "DNA" by Kendrick Lamar.
Good Vibes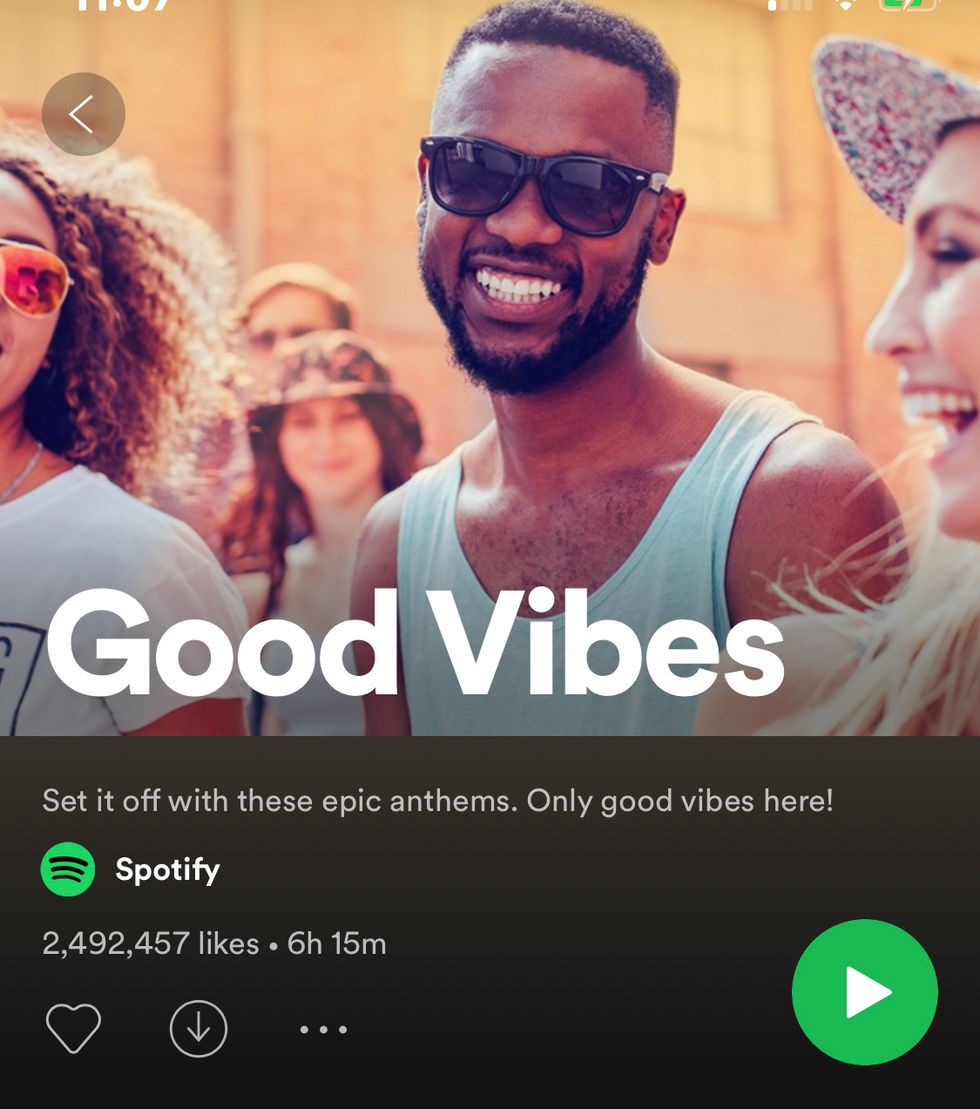 Spotify
The music on this playlist gives me such summer vibes and I love it. It is like chill pop music mixed in with some more alternative songs in order to create a playlist that can put almost anyone in a better mood. It is filled with favorites such as "Magic In The Hamptons" by Social House, more mellow alternative songs such as "Dissolve" by Absofacto, and chill pop songs such as "Body" by Loud Luxury. This playlist is great to listen to if you are scrolling through various apps on your phone and need some background music.
My honorable mention would go to the daily mixes that Spotify creates for me however those aren't public so they aren't accessible to anyone but me. I encourage you if you have Spotify or Apple Music to look at the playlists the app creates for you because sometimes they have some great suggestions. I hope these playlist suggestions help you if you are looking to try something new. Happy listening!