Today is International Dog Day and that means that it's time to appreciate all of the fictional pups we love. And there are a lot of them. After all, who doesn't love it when a dog pops up on their television screen?
Ghost from "Game of Thrones"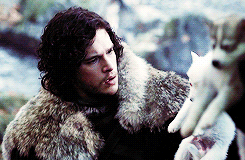 Giphy
Ghost might have been the runt of the litter, but everyone knows the runt always ends up being the cutest.
Chance and Shadow from "Homeward Bound"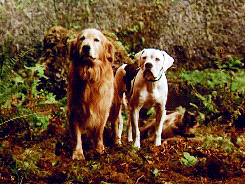 Giphy
How can anyone not love those faces?
Also, Chance and Shadow are two of the most loyal pups you'll find. Do you know how far they traveled to get back to their humans? (If the answer is no, you have a movie to watch.)
Toto from "The Wizard of Oz"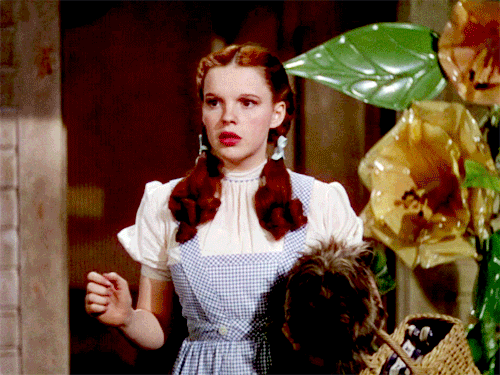 Giphy
It's OK, Dorothy. We'd wander into a tornado looking for Toto, too.
Champion from "Parks and Recreation"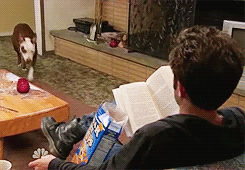 Giphy
Was there ever a more perfect dog for April and Andy than Champion? Plus, their choice to adoption pushes viewers to adopt dogs who need it — even if they are handicapped in some way.
Marley from "Marley and Me"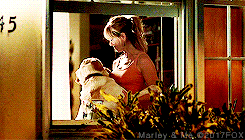 Giphy
You just can't have a list of pop culture pups without including Marley from "Marley and Me." And even though Marley was a menace, we adored him.
Comet from "Full House"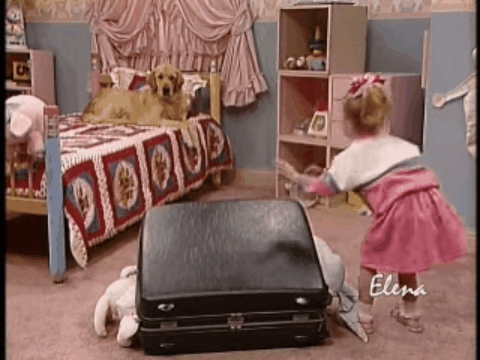 Giphy
Admit it. You were almost as happy as the Tanner kids themselves when they decided to keep Comet. And he really did make "Full House" 10 times as fun to watch.
Copper from "The Fox and the Hound"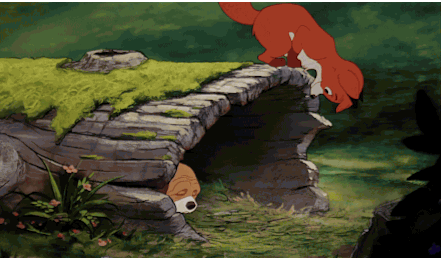 Giphy
Copper might be a hound dog, but his loyalty to his friend Todd is the real reason that we love him. Don't pretend you didn't cry at the end of this movie.
Every single dalmation from "101 Dalmations"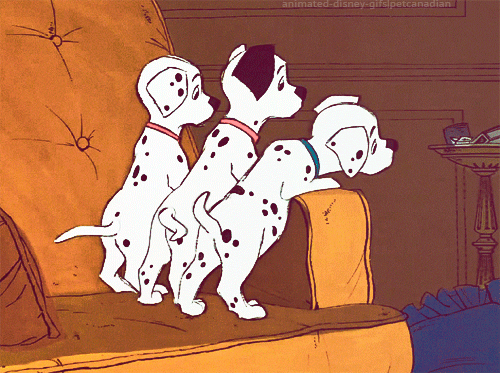 Giphy
Why choose one pup you love, when you can have 101? At least, that was Roger and Anita's mentality, and we're sticking with it.
Slinky Dog from "Toy Story"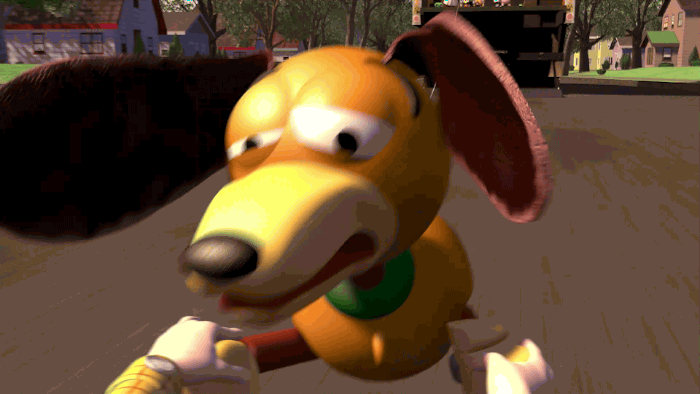 Giphy
True to typical dog fashion, Slinky Dog was Woody's most loyal friend. He was also the voice of reason throughout the "Toy Story" franchise, and most of us found ourselves rooting for him — even when the rest of the characters
Balto from "Balto"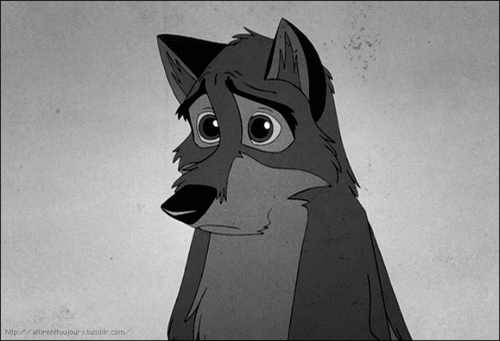 Giphy
If "Balto" wasn't one of your favorite movies growing up, were you actually a dog lover?
Scooby from "Scooby Doo"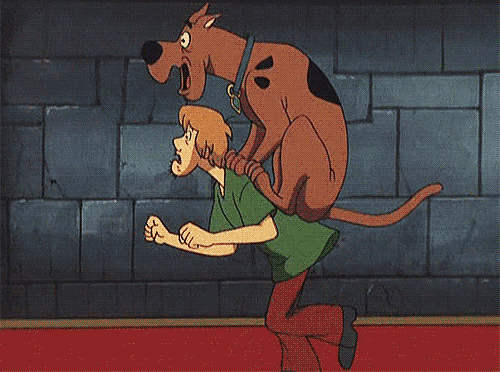 Giphy
If Scooby didn't have you doubled over with laughter, you clearly weren't watching the right "Scooby Doo."
Courage from "Courage the Cowardly Dog"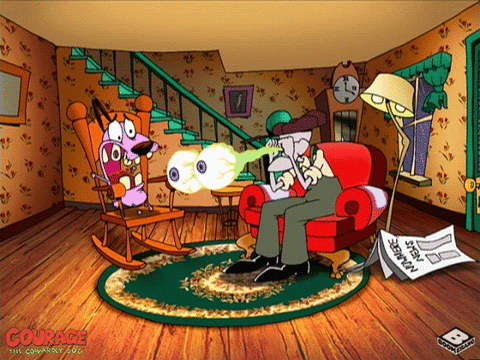 Giphy
Courage is terrified of everything, but we love him anyway (and we loved getting to witness his rare moments of bravery).
Charlie from "All Dogs Go To Heaven"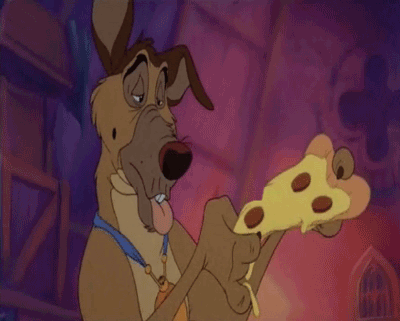 Giphy
Because as Whippet Angel put it, "Unlike people, dogs are naturally good and loyal and kind." And when it comes to Charlie, we couldn't agree more.