Propositions 126 and 127 generated plenty of banter at the Mesa Public Library meeting on ballot propositions hosted by the secretary of state's office on Wednesday.
After a non-bias definition was presented to the public, speakers for or against the propositions were allowed three minutes to explain their side. The floor was opened for questions directly after.
A yes vote for Prop. 126 supports the constitutional amendment to prohibit the state and local government from creating new taxes on services such as haircuts, real-estate, lawyer fees, and more. A no vote opposes the constitutional amendment retaining the power of the state and local government to enact taxes on services in the future.
Liz Harris, president of the Southeast Valley Regional Association of Realtors, voiced her opinion on why Arizona voters should support the constitutional amendment.
"Proposition 126 is going to protect the Arizona taxpayers from being taxed on haircuts, going to the doctor, and selling your house," Harris said.
Harris, a New York native, spoke on her move from the East Coast to Arizona and how, as a realtor, does not want to see higher taxation. Harris moved from New York because she said Arizona offers the best life for its citizens.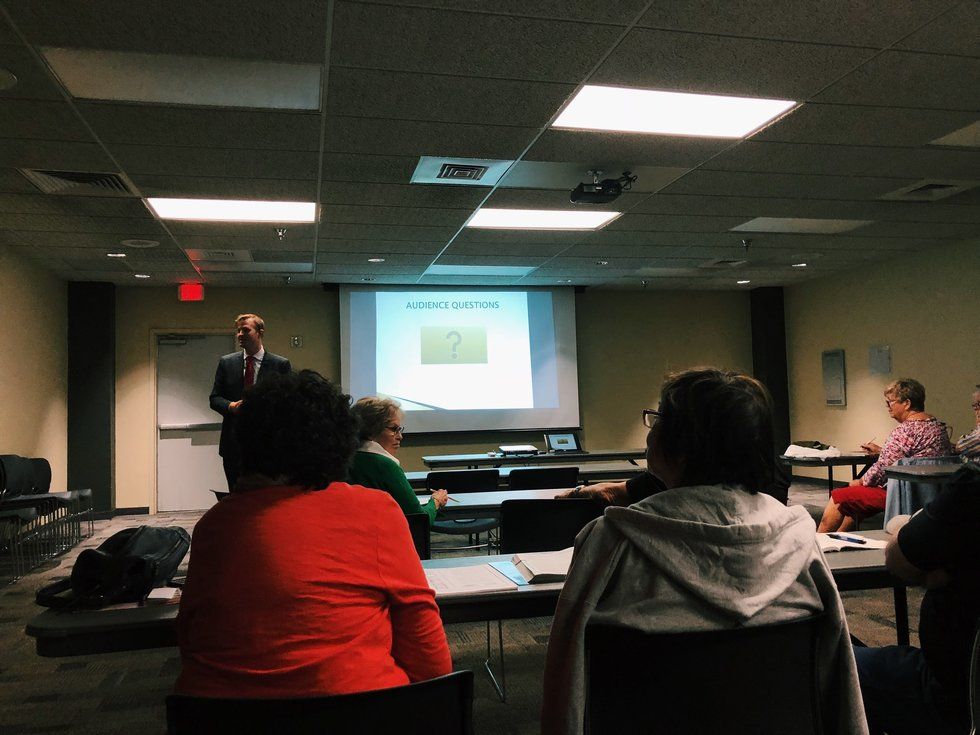 Lauren Hernandez
"I can tell you that an approximate 8% tax rate is going to affect everyone in this rooms pockets," Harris said.
Dawn Penich-Thacker, a rhetoric professor and communications director at Arizona State University, spoke in opposition of Prop. 126.
"The cosmetics industry has not come to the legislature and said, 'Will you please start taxing our services?' There is no movement by any industry for this proposition," Penich-Thacker said.
Penich-Thacker continued to defend her side after the audience questioned her decision to side with the no vote.
"What will happen is that all of our existing taxes will go up. You have to get the revenue somewhere. The prediction is that things will get more expensive," Penich-Thacker said.
After a long discussion, the moderator moved the discussion on to Prop. 127.
A yes vote for Prop. 127 supports the Renewable Energy Standards Initiative to require electric utilities in Arizona to acquire a certain percentage of electricity from renewable resources each year, with the percentage increasing annually from 12% in 2020 to 50% in 2030.
A no vote is in support of retaining the state's existing renewable energy requirements of 15% by 2025.
Bill Mundell, a former Arizona representative and corporation commissioner, brought statistics and studies to his defense when discussing why he is voting yes.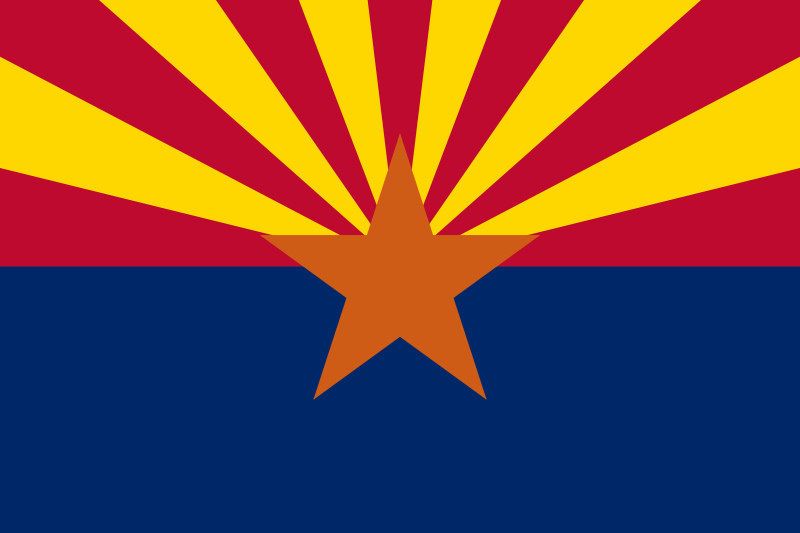 https://www.flickr.com/photos/huffstutterrobertl/4724602875
"What are the other benefits? Jobs. 16,000 more jobs in Arizona. The studies show that renewables are 80 times greater than for fossil fuel. Not to mention we also will have health benefits," Mundell said.
Mundell spent most of his time informing the audience on what information they need to be looking at.
"Coal uses a lot of water. Renewables and solar don't. The benefits are lower utility rates, health benefits, conserving water, and good paying jobs. By doing this we can make Arizona the solar capital of the world," Mundell said.
Katie Prendergast, a government affairs representative at Arizona Public Service, spoke in favor of the no vote.
"We would be locking ourselves into technology that exists today," Prendergast said.
Prendergast emphasized that voting yes would put Arizona behind in creating and using new technology. Arizona would be committing to its current technology for the next 12 years.
The 2018 midterm elections are on Nov. 6.