As the technological era increases and people spend more time creating online identities, we've seen the rise of the VSCO girl. VSCO girl, E-Girl, E-Boy all of those names, characters, identities, whatever you want to call them, have developed a new sense of who younger people are, the way they dress, and they way they act around other people. Mostly, these "characters" stem from real individuals and the VSCO girl is no exception.
Throughout the fall, I've attempted making jokes about them in order to bond with other people but it seems as though the majority of people have no idea what a VSCO girl is. So, instead of having to explain what they are every time, why don't I just make a guide so everyone can be well informed over who is truly a VSCO girl. And hey, maybe you'll find out that you've been a VSCO girl all along....
1. Wardrobe
In the summertime, this consists of a long comfort color t-shirt, Nike shorts, and Birkenstock, Vans (preferably white) or Crocs. While we haven't seen a VSCO girl into the fall and winter yet, it can be presumed that she'll wear a long sweater or t-shirt, Nike leggings, and a pair of Nike tennis shoes or Uggs.
2. Accessories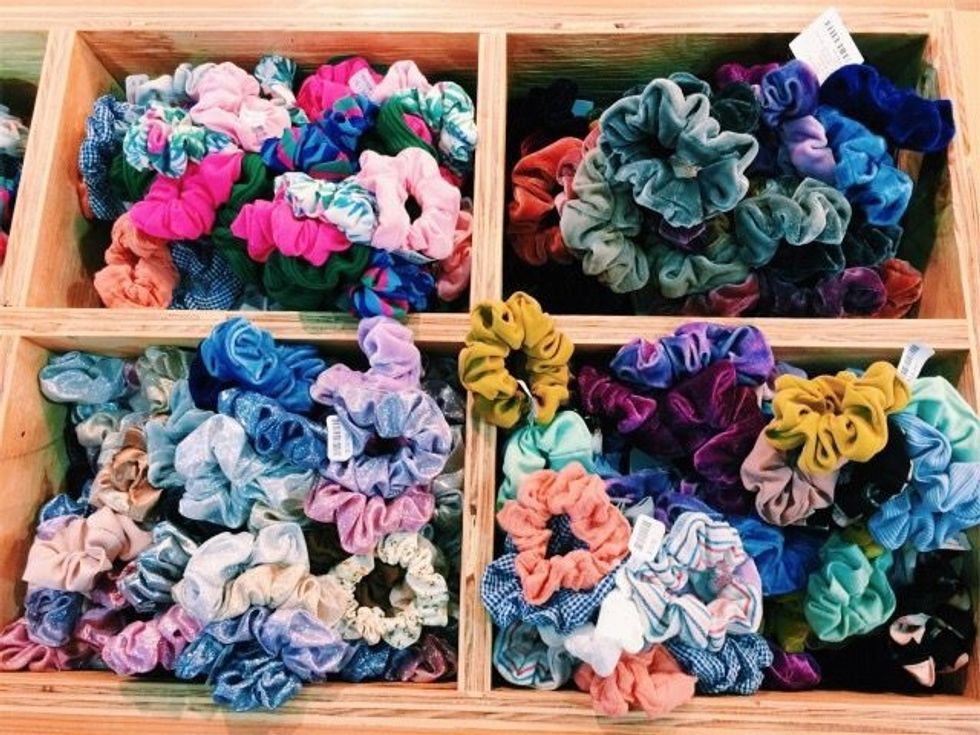 A shell necklace and enough scrunchies to go up to your elbow are the perfect accessories to pull of a VSCO girl look. Although they have all these scrunchies, they probably won't be used to hold back their hair, they're really only for the aesthetic. They can also be seen having a lot of Pura Vida bracelets and infinity rings.
3. Daily Necessities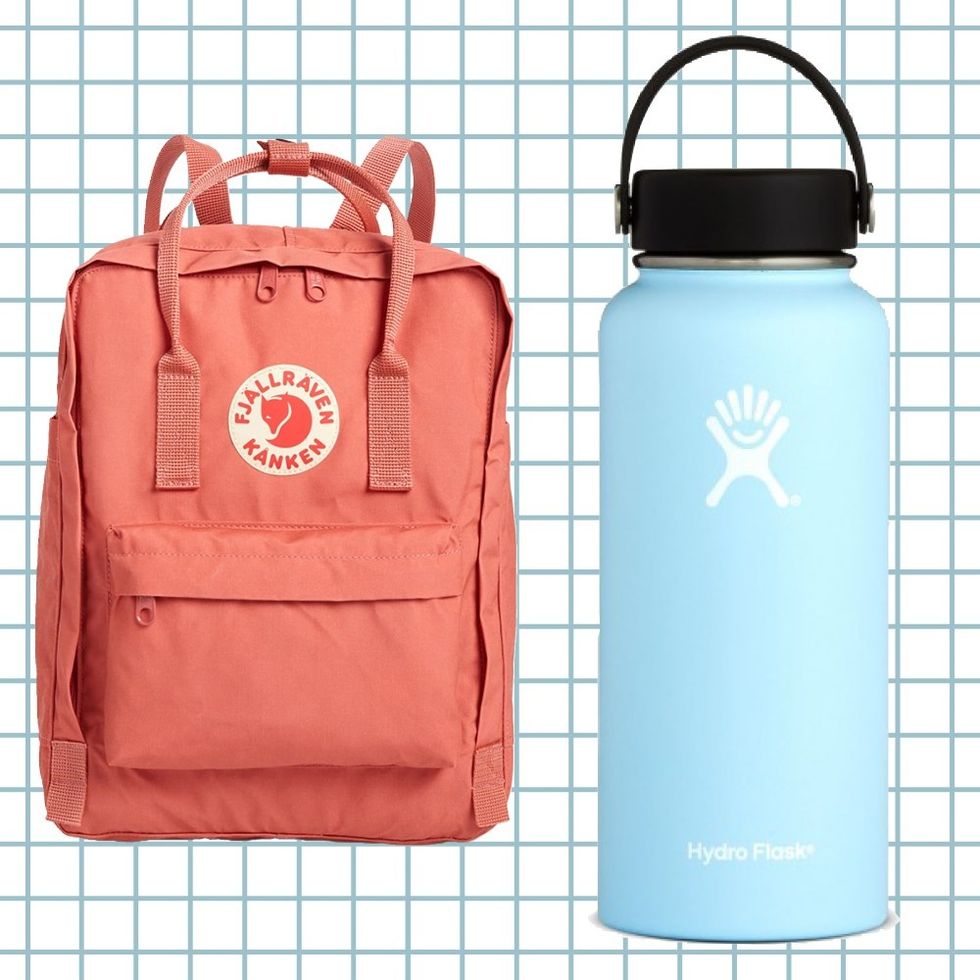 Every VSCO girl is legally required to have a KanKen backpack and the largest possibly Hydro Flask they can find. Often times this Hydro Flask is covered in different stickers like Pura Vida, Vans, and several saying "Good Vibes". Along with the Hydro Flask, a metal straw is A REQUIREMENT. You have to have a metal straw. #savetheturtles
4. The Ride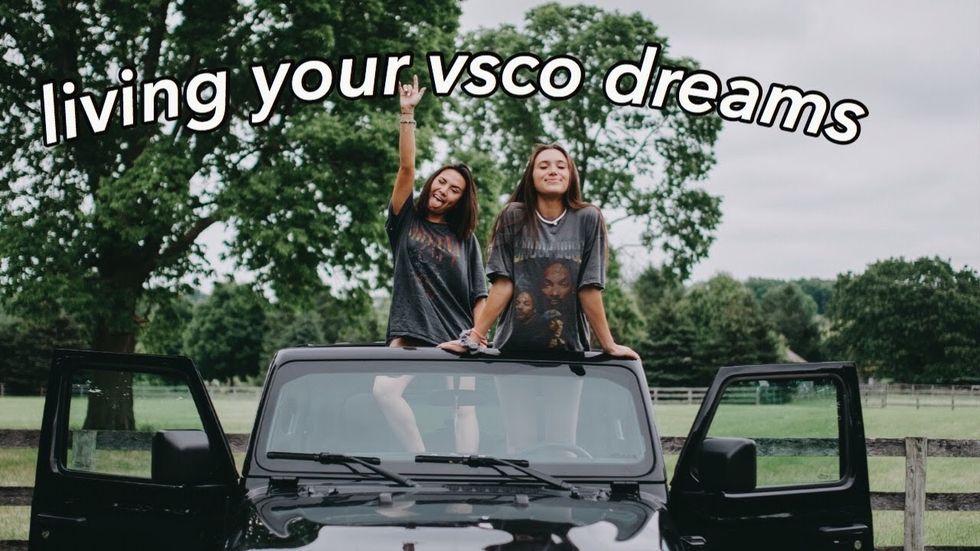 The HOTTEST ride a VSCO girl could ever have is a Jeep. Nothing is more aesthetically pleasing than riding in your jeep with the top off while your friend in the passenger seat takes pictures of you for Instagram. If a VSCO girl doesn't have a Jeep, the's probably at least taken a photo on a yellow bike for the 'gram.
5. Routine
Although VSCO girls should still be going to school every day, that isn't their true dream in life. The real dreams and aspirations they have only involve coming TikTok Famous on the one and only app TikTok. They often spend hours practicing transitions and replying to comments asking about their age.
6. Talents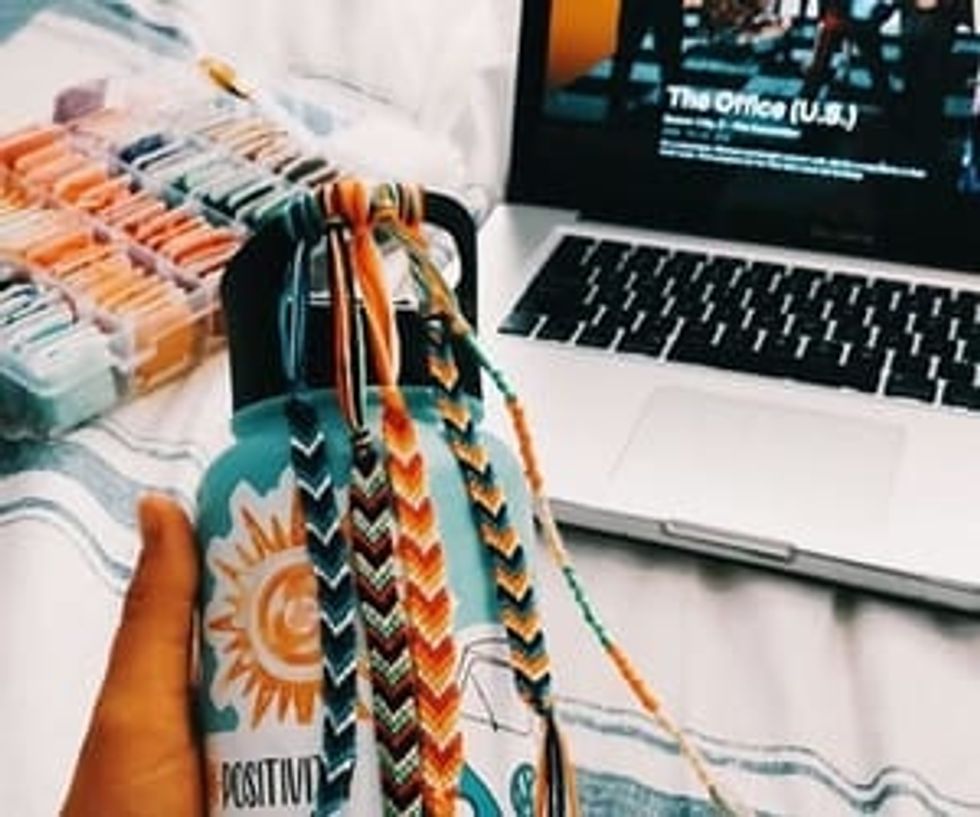 VSCO girls have two main talents: making friendship bracelets and photo editing, but they would like to say that bingeing The Office is also a skill. They can make friendship bracelets of any kind and use their Hydro Flask for them. To edit their photos they can use photo-shop or VSCO, making sure to saturate the photos a little too much and sharpen everything!
7. Vocabulary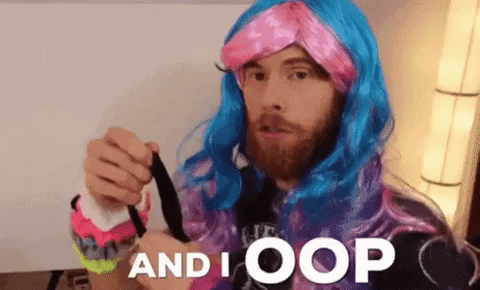 Giphy
There are two main phrases used by a VSCO girl: "And I oop--" and "Sksksksksksk". "Sksksk" can be used when they're trying to be #quirky and #relatable, and "And I oop-" is used when someone has said something a little controversial or has spilled a little bit of tea.

So... Have you just figured out that you've been a VSCO girl all along...?