April is the Sunday of spring semester. You try and try to squeeze in the last bits of fun before summer break, but while the weather is getting warmer, the work is getting harder, and it's far too easy to get completely overwhelmed. Starting final projects, meeting with group members, writing papers, and spending any free hours in the library is hard enough, but trying to squeeze it all in on top of parties, day drinks, and nights out is the ultimate balancing act. Personally, when I start feeling the stress-induced April blues, I like to turn to others for inspiration. And no one screams, "My life is 100 percent together," like the cast of MTV's "Jersey Shore," right?
1. Take a deep breath and try to relax.

2. Try to make time to hang out with your friends and make the most of your last few weeks together.


3. Give yourself a little pep talk.


4. Take a break and get off campus for a little while.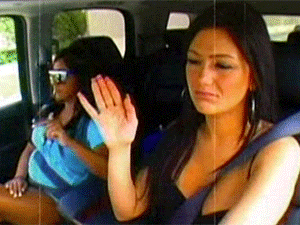 5. Vent to your roommates.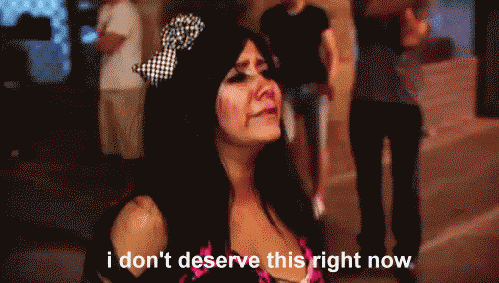 6. Call home and let your parents remind you everything will be alright.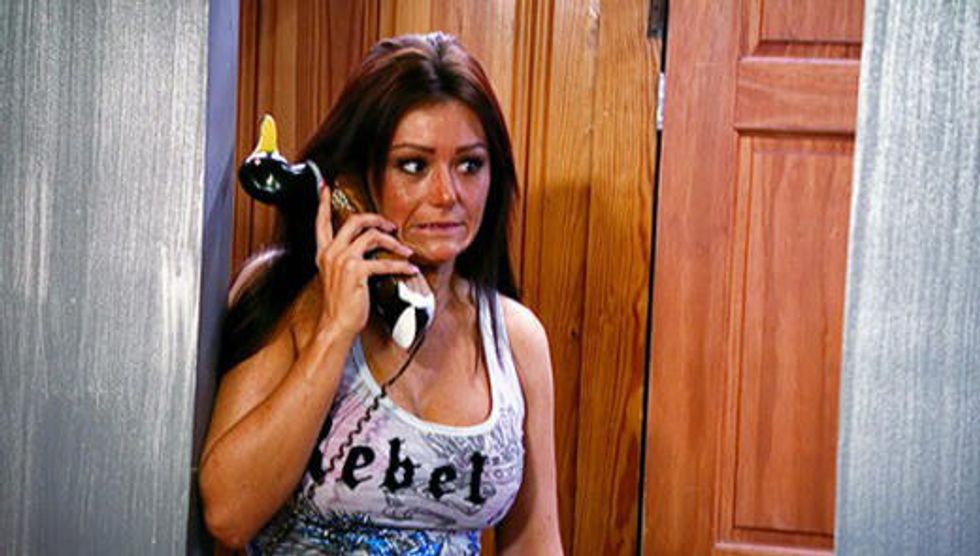 7. Smile! Remind yourself you can make it through these next weeks.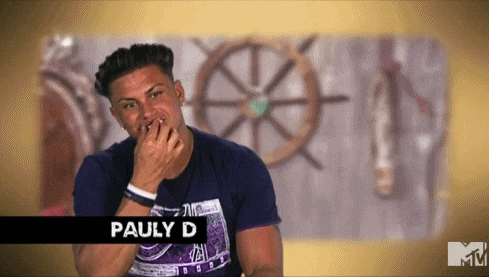 You got this! Get your GTL on, keep looking FTD, and remember: If Sam and Ron's relationship was able to last this long, you can do anything, especially make it through this semester.