The last time "Harry Potter" fans were able to read new material about the boy wizard was back in 2007, when "Harry Potter and the Deathly Hallows," the seventh and final installment of the series, was published. Thankfully, all is right in the world once again, because there is another "Harry Potter" story in the works. The new story is not a novel, but instead a two-part London play called "Harry Potter and the Cursed Child." According to Pottermore, the play picks up where the epilogue of "Deathly Hallows" left off. The Blair Partnership recently announced that with the help of Little, Brown Group in the UK and by Scholastic in the U.S. and Canada, the play's script will be published for fans to read on July 31, 2016, a date fans may recognize as Harry Potter's birthday.
I would be lying if I didn't admit how scared I am that "Cursed Child" won't live up to my expectations, but I'm just happy to find out that I don't have to fly all the way to England to see the play (I'm not ashamed to admit that I looked into studying abroad in the London for the sole reason of seeing this adaptation). The original "Harry Potter" books were fantastic, but I still have some questions for J.K. Rowling about the future of Harry, Ron, Hermione, and friends. I reread the epilogue and and based on that, here are six questions I want answered in "Harry Potter and the Cursed Child":
---
1. Which house does Albus Severus Potter get in to?
This may be the most important question for Albus in the play, because it was the most important question he asked in the epilogue. You would think it would be obvious that he goes to Gryffindor because of both Harry and Ginny's family history, but the whole point Harry was trying to make when speaking to Albus is that it doesn't matter which house he gets in. I think if Albus were to be sorted into Slytherin, it would be a really interesting plot twist.
Think about it; why is this play starting once Albus goes to Hogwarts? The play could have started with James, Albus's older sibling and Harry's firstborn son, but James will already in Gryffindor by the time the play starts, so it's unlikely that he's the cursed child. If Albus is in Slytherin, all of the Slytherins will hate him, because when Harry defeated Voldemort at the Battle of Hogwarts, all of the Death Eaters would have been shamed in the magical community, and their children would grow to hate Harry Potter. Perhaps what makes Albus the cursed child is that he is forced to live up to his father's legacy, all while still trying to figure out who he is as an individual.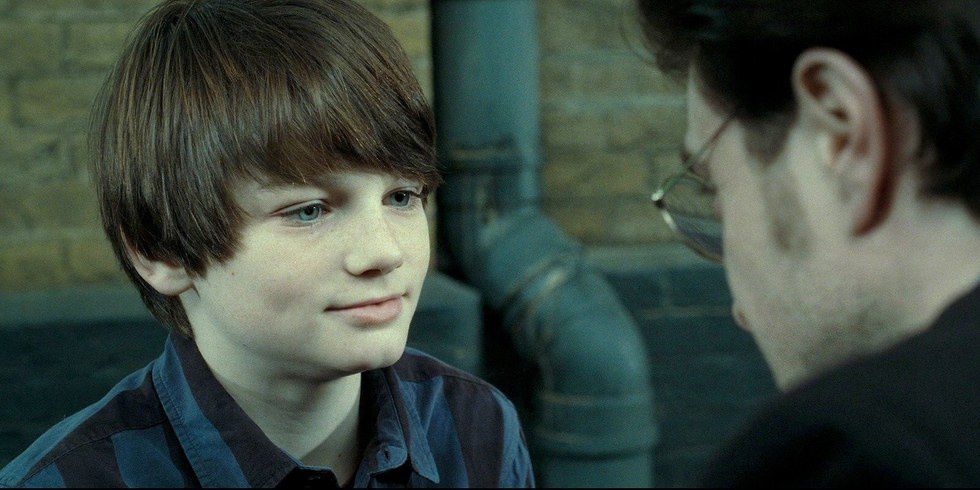 2. Is Harry the cursed child?
Harry Potter will always be the boy who lived, and in the epilogue, he says his scar has not hurt for 19 years, since Voldemort was defeated. What if the the play, which apparently begins moments after the epilogue, is the story about Harry's scar hurting once again? If this is the case, Harry will need Ron and Hermione to figure out what's going on.


3. How much of the play will Harry, Ron, and Hermione be in?
If there are two parts to the play, there could be two completely different locations and stories, but I'm assuming most of the play will involve the original three heroes. If all of "Cursed Child" is seen through the eyes of Albus, then it could have easily been a spin-off series instead of a play. There are the actors who were cast as Harry, Ron, and Hermione in the play and apparently have large roles, so the play can't be too much about the new generation of witches and wizards.

4. Will there be another dark wizard to defeat?
Just because Voldemort is gone, that doesn't mean there won't be someone else who will try to avenge his death. After all, that's what the new "Star Wars" movie is about, and there were a lot of Death Eaters who survived the Battle of Hogwarts.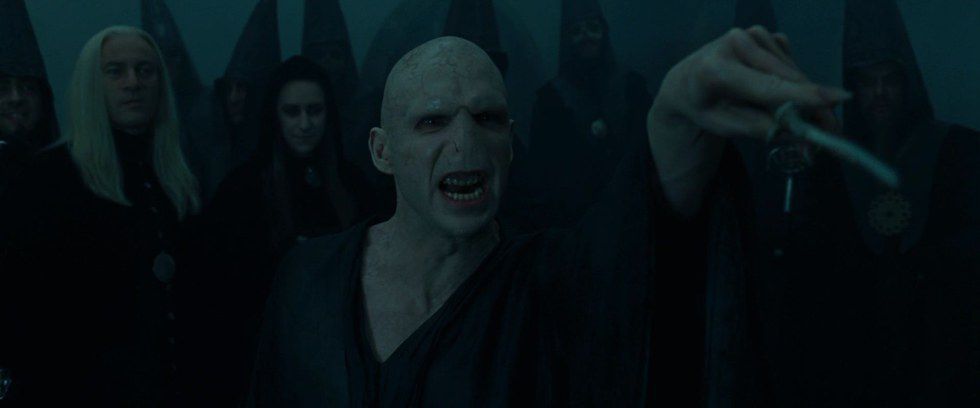 5. Is this play going to be depressing?
We already have "Death of a Salesman," we don't need "Harry Potter" to remind us how much it sucks to be an adult. I loved the epilogue, because it reassured me that Harry's story gets a happy ending. I don't want to read about Harry and Ginny going to marriage counseling because they are still with their high school sweethearts. I don't want to read about Harry's unfulfilling job he decided to pursue at the age of 15. I don't want to read about how hard it is for a parent to send their child to boarding school, though I have a strong feeling that the "empty nest syndrome" is going to be a main theme of the play, considering that the poster for the play literally has a child in a bird's nest.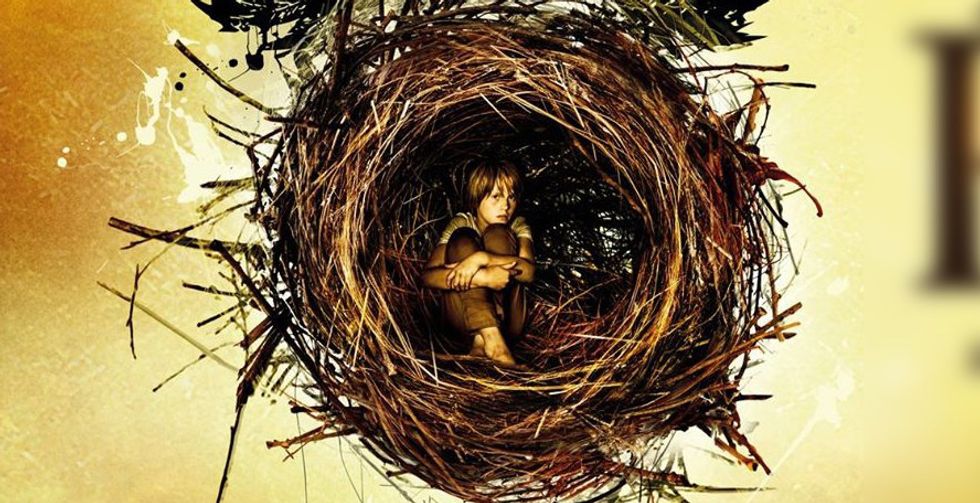 6. If the last sentence in "Harry Potter and the Deathly Hallows" is "All was well," they why is this play even happening?
Seriously.