The whole "hiking in Utah" thing was very new to my family. We had done different day hikes but never at high elevation. Just like hiking in a river in Utah, don't be afraid to try something uncomfortable. More often than not risks pays off and if it doesn't, well, you gave your feet a nice bath.

1. Don't be afraid to get your shoes wet.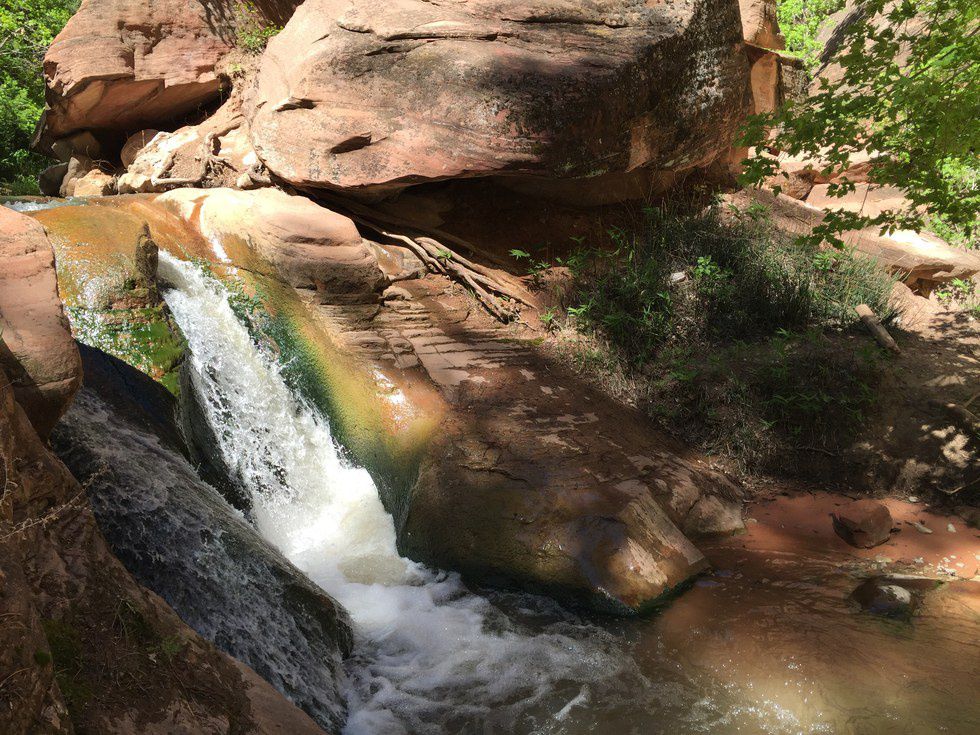 The first hike we did was on a path called Karnarraville Falls. To get to the waterfalls you had to take this long trail. About a hundred yards in we found the river and we didn't want to get our shoes wet. Our host had done it a while back and that he didn't get too wet, but he warned us that we might get a little wet. We took that to mean, "Oh hey, this is a trail that has water. It involves crossing a river. But don't worry there are rocks to step on," but the people coming back on the trail told a different tale. Regardless we decided to try and stay dry. We walked over fallen trees, rocks, and shallow water water that didn't reach the tops of our boots. The further we hiked the harder it got to keep our feet dry, but we persevered until it became impossible. It turns out that walking in the water made it easier.
2. Keep up your momentum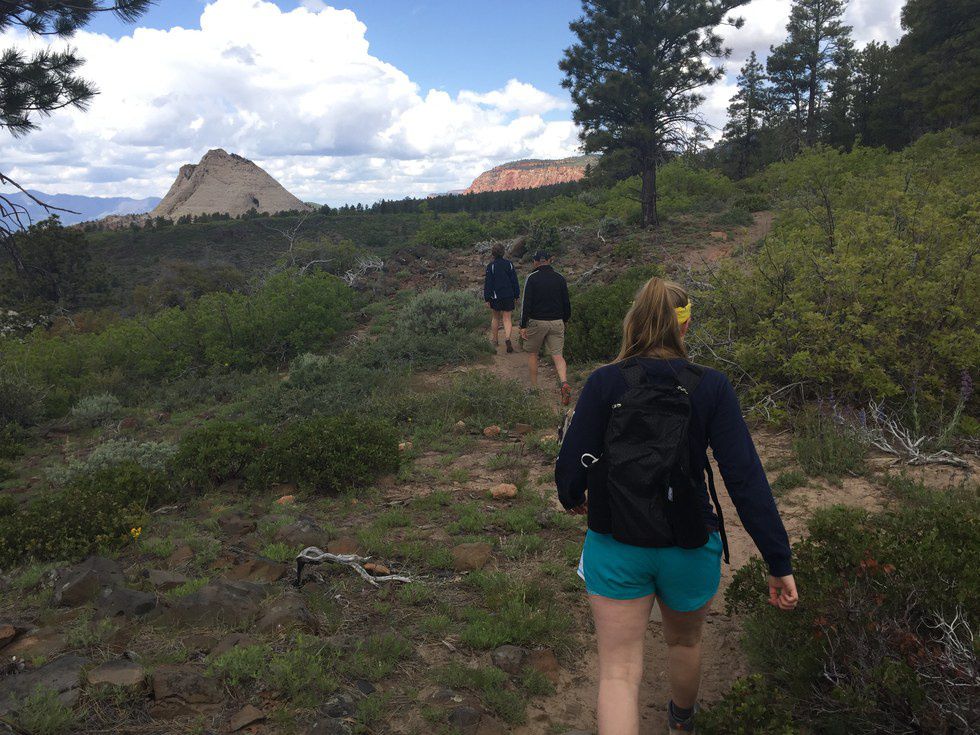 This is a running joke from our trip that also originated at Kanareaville falls. As we darted from bank to bank of the river we realized that if you hesitated or stopped even for a second it became much harder. Our joke of yelling "keep up the momentum" to each other continued as we ventured up many other paths, including Wally's Wiggle (a constant zigzag up the side of a mountain). This was one of the hardest paths I've ever had to climb. Pausing for a second meant you realize how high up, how out of breath, how hungry you were, or how badly you had to use the restroom.
Don't hesitate. Don't start something halfheartedly. Don't stop something halfway done. Whatever you do, be all in. Just keep going. If you want to create change do it. Don't stop.
3. Start the trip well hydrated and stay that way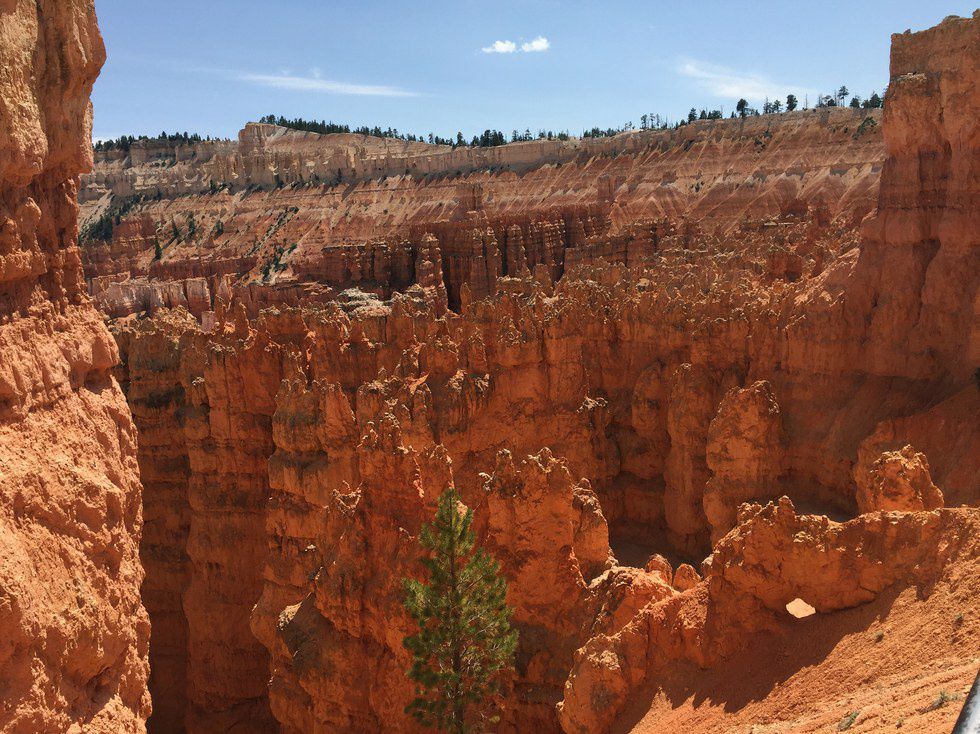 The air in Utah is incredibly dry and we learned very quickly how important it is to stay hydrated. Dehydration sets in quickly and is hard to reverse. Drinking water is incredibly important, and staying hydrated is much easier if you begin that way.
In the same way, care for yourself through all of life. Don't starve yourself from God's word. Don't starve yourself of positive influences. Don't starve yourself of rest or time to recharge. We tire physically, emotionally, and spiritually, and need care for ourselves on all levels. Take time to equip yourself for service.
4. Don't wear capri leggings and hiking boots every day.
You'll get what I refer to as "hiker's tan"- a nice tan that covers about two inches of your ankles and that is all.
5. Don't look how far you have left to go but how far you have come.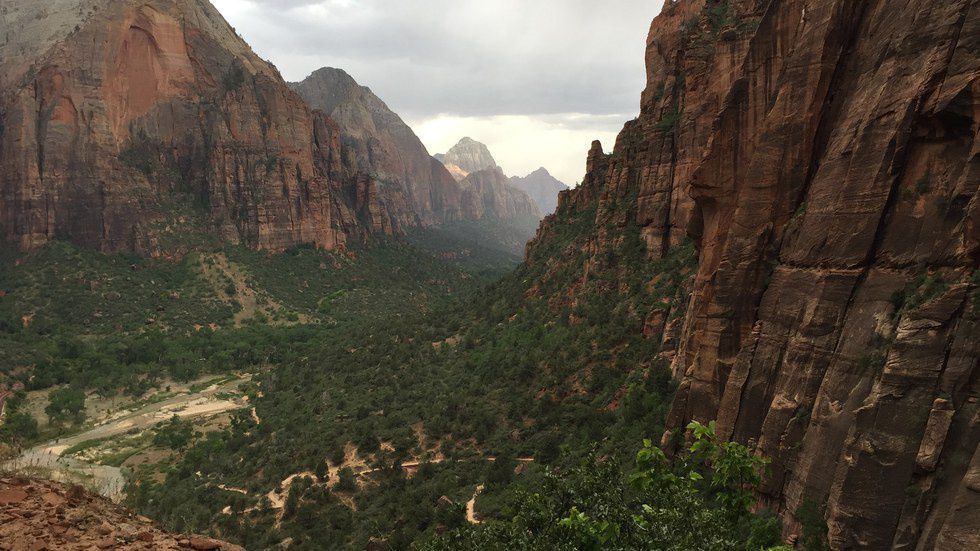 Hiking down canyons and up mountains takes a long time. It often gets discouraging and tiring and you start looking ahead of you, judging how much longer it will take you. While hiking in Zion National Park, I learned just how discouraging constantly looking ahead can be. I was tired, old injuries hurt, the path just never seemed to end, and I didn't want to go any further. But there was one point on the way when the path opened up and you could see an amazing view down to the river. It made it completely worth it.
Instead of constantly looking ahead to what comes next or what you have left to do, take a second to look at where you have come from, or even just the ground beneath your feet. Every event in your life has lead you to where you are now. There is always a long way to go, and there always will be. To do lists are never done, things go wrong, people hurt us, life gets rough but everything is part of your story.