10 Reasons Why You Need Crocs In Your Life
I don't understand why you haven't bought a pair yet.
Crocs have the perception of being the world's ugliest shoe, or sometimes you hear wearing them is "social suicide". Well, I'm here to tell you everything you've heard is wrong.
1. They go with everything
Personally, after finding the perfect outfit to wear to class, I struggle finding the right shoe to wear. I think about all the walking I'm going to have to do and I always grab my Crocs. Whether I'm wearing jeans, yoga pants or even sweatpants, Crocs are always my go-to. I mean, look at these people, doesn't look like social suicide to me. Looks pretty damn good.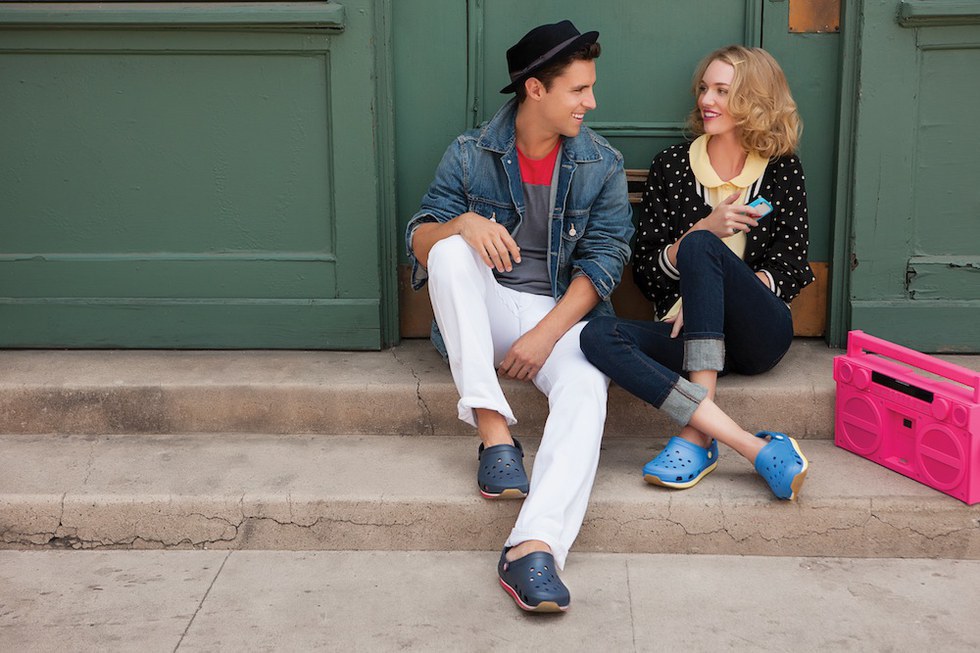 2. They're extremely comfortable
If you ask anyone who owns a pair of Crocs, I guarantee you they'll tell you how comfortable these shoes are. It's like walking on memory foam or a cloud, whatever anaolgy you want to use.
3. The color range is fantastic
When you go to most sites to shop, there's a color list. Crocs gives you a color wheel. A FLIPPIN' wheel. Not to mention the bunch of patterns you can choose from like, zebra, leapord, camo, and more.
4. They come with their own accessories
Don't even get my started on the little accessories that can be added to every pair of Crocs, called Jibbitz. They're like little pins that bring out your inner child. Decorate your shoes with Disney princesses or even Star Wars.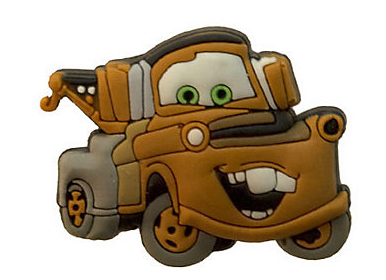 Yes, you can get Mater on your shoe.
5. They'll be your best friend in college

This may be my own personally opinion and I may be biased, but with all the walking I do on college campus, these shoes are the best purchase I've ever made. They never leave my feet smelling like death or in pain, which I think is pretty amazing.
6. They can be worn all year round
I personally would wear my classic Crocs all year round but some people may not like that idea. That's why you should know they make a variety of different styles like sandals, wedges, boots and even FLEECE lined ones. Yes I said fleece.
7. You don't have to be an adult to wear them
Maybe it's just a girl thing, but I hated that I couldn't wear my mom's 5 inch stiletto heels when I was a kid, but with Crocs that's not a problem and my dreams aren't crushed.
8. They're a unisex shoe
This life-changing experience doesn't have to be just for girls. Guys, if you want to lounge in your sweats all day, throw some Crocs on. Heck, they even make boots that don't empty out our pockets and make your feet stink, so doesn't hurt giving it a shot.
9. They give back to their community
Crocs created Crocs Cares, which has donated over 3 million pairs of shoes to people in need around the world.
10. They can be worn in water
Nothing grinds my gears more than when I go to the beach and have to take off my shoes, that just get covered in sand anyways. An added plus to Crocs is they can be worn in water.
Most of this shocking and extremely awesome information was found on the Crocs website, where you should go because I know after reading this, you really want a pair.
Connect with a generation
of new voices.
We are students, thinkers, influencers, and communities sharing our ideas with the world. Join our platform to create and discover content that actually matters to you.
Learn more
Start Creating
Advice For Long Distance Couples
Long distance relationships are not easy, but they are worth it.
The three points we hold to when sharing with people how we have made long distance work for us include; being independent, don't compare your relationship with other people's, and last but definitely NOT least...Communication!
Being independent
- Don't be obsessed about what the other person doing ALL OF THE TIME.
-Find yourself a hobby/Don't give up the things you love. These help keep your mind busy.
-Don't put your friends on a shelf. Seriously, when you are miles away from your person you need an outlet. Keep your friends and family close and be sure to keep in touch with them.
Don't compare your relationship to other people's relationship
-Your relationship will NOT be like the one couple you admire and look up to on YouTube. It will not be like your parents, grandparents, friends, etc. Your relationship will be your own in every way so just roll with it!
-Every couple has their own story and past and issues
-Some couples argue more than others
-Some couples can afford to visit their person once or twice a month, others have no choice but to wait months on end.
COMMUNICATION
-Communication is a huge part of building trust and love and admiration. Communication is really what strengthens ANY relationship whether your miles away, countries away, or two blocks away, you HAVE to actually communicate.
-When it comes to the big conversations and heart to hearts PLEASE do not attempt to text it all out. Texting increases the risk of miscommunication and misplaced emotions. So it doesn't matter how awkward or deep the conversation may be, make the point and effort to at least pick up your phone and CALL THEM. Or Facetime!
-If you feel sort of like a jealous girlfriend or boyfriend because your person is talking to someone and you may feel threatened, don't be embarrassed by that! Again trust is built through actual communication. So if you feel jealous I suggest not going straight to accusations but pick up that phone and call them and calmly tell them how you feel about the situation and why you feel that way. Give your person the opportunity to know what you're thinking and then communicate with you through it.
Many believe that long distance relationships just can't work. And honestly when a relationship is grounded on the physical aspects of a relationship then yeah it's not going to work. Long distance relationships are not for the faint of heart. It's hard but certainly NOT impossible. When the proper communication is done in a timely manner and the couple makes the effort to not only live their lives while they are apart but to also communicate and not compare relationships, long distance relationships more often than not make a couple STRONGER and more MATURE. For our relationship we focus our hope and love on God. And we encourage you to take that small yet important step as a couple to put your relationship in God's hands. Good luck to you my beautiful readers!
"We love because he first loved us." 1 John 4:19 (ESV)