A pumpkin patch is on everyone's fall "to-do list!"
Now that Autumn is upon us and Halloween is quickly approaching, this is the perfect season to visit a pumpkin patch!
You won't regret "carving" time out of your day for this!
1. Prove to yourself that pumpkins are like snowflakes.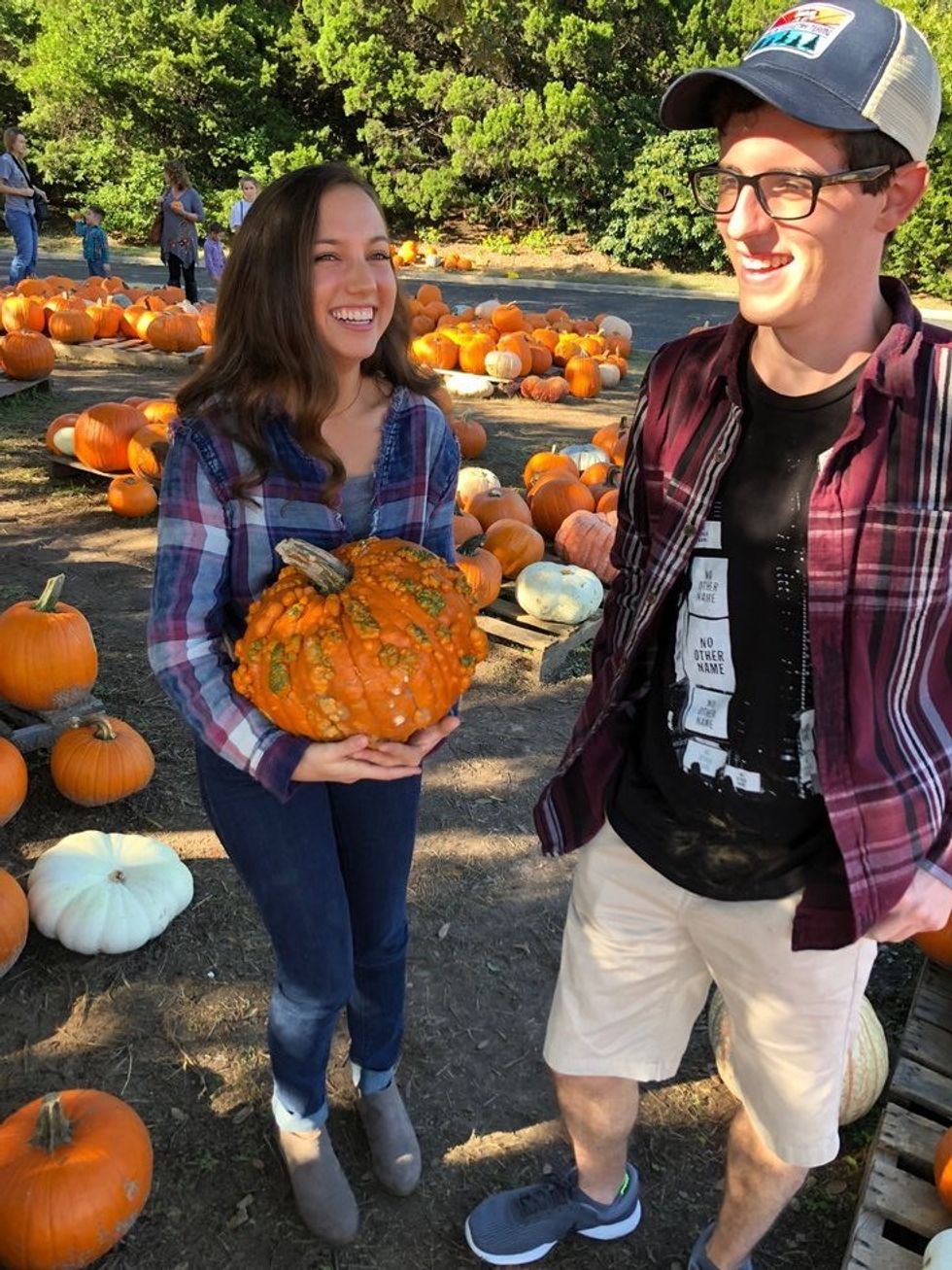 Bryanne Sanchez
God's creations come in all shapes and sizes, and a pumpkin patch will prove it to you! Just as there is not one snowflake like another, all of the pumpkins are uniquely grown, too!
2. Learn to master the art of balancing a pumpkin on your head.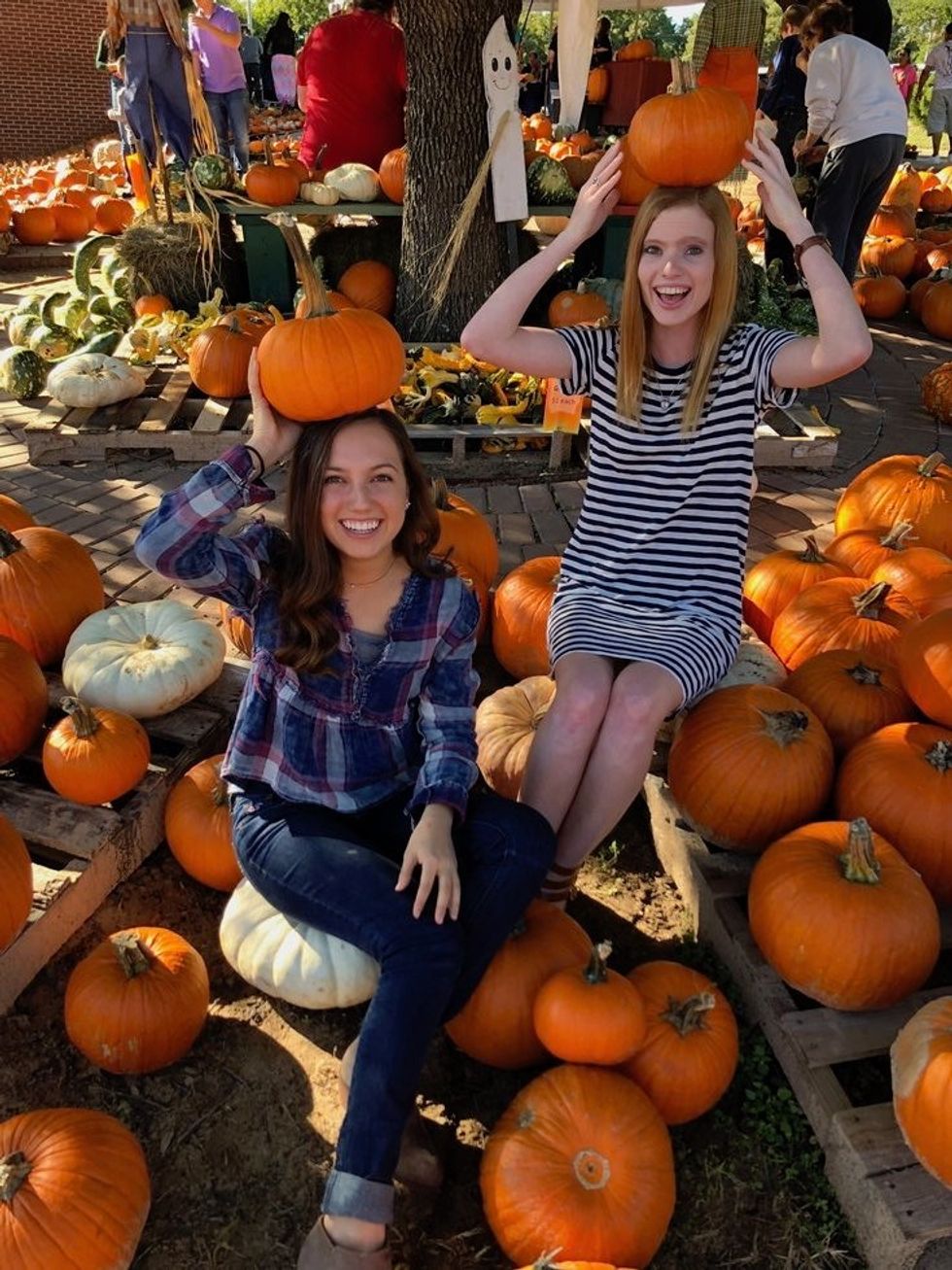 Bryanne Sanchez
Who knows? This may be a hidden talent that you never knew you had? (or maybe you just have a flat head??)
3. Take fun, fall pictures with your friends!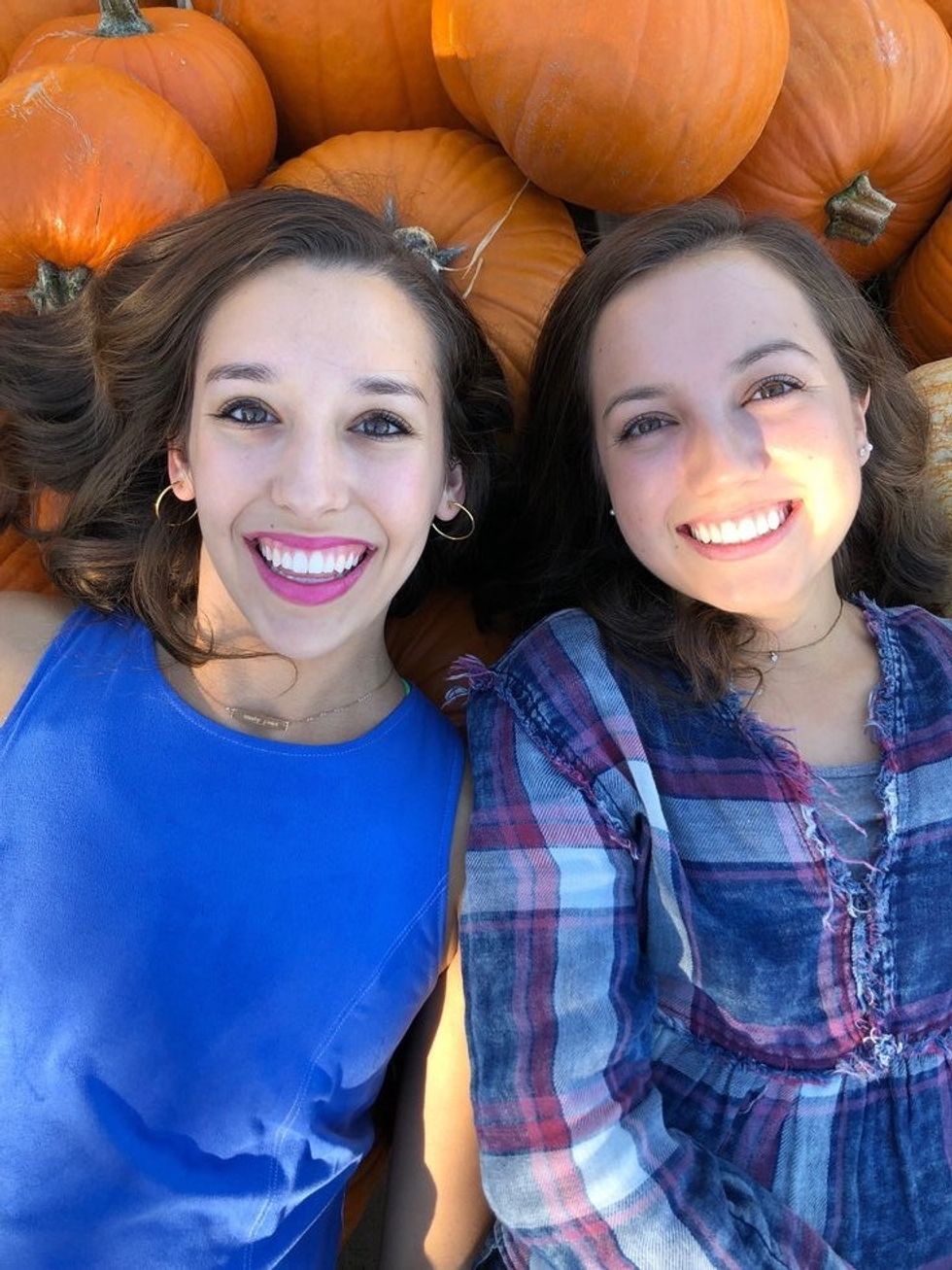 Bryanne Sanchez
Capture all of the memories you and your friends are making at the pumpkin patch with a few pictures! These will be moments captured in time that you'll definitely want to look back on.
4. Buy a new pumpkin friend.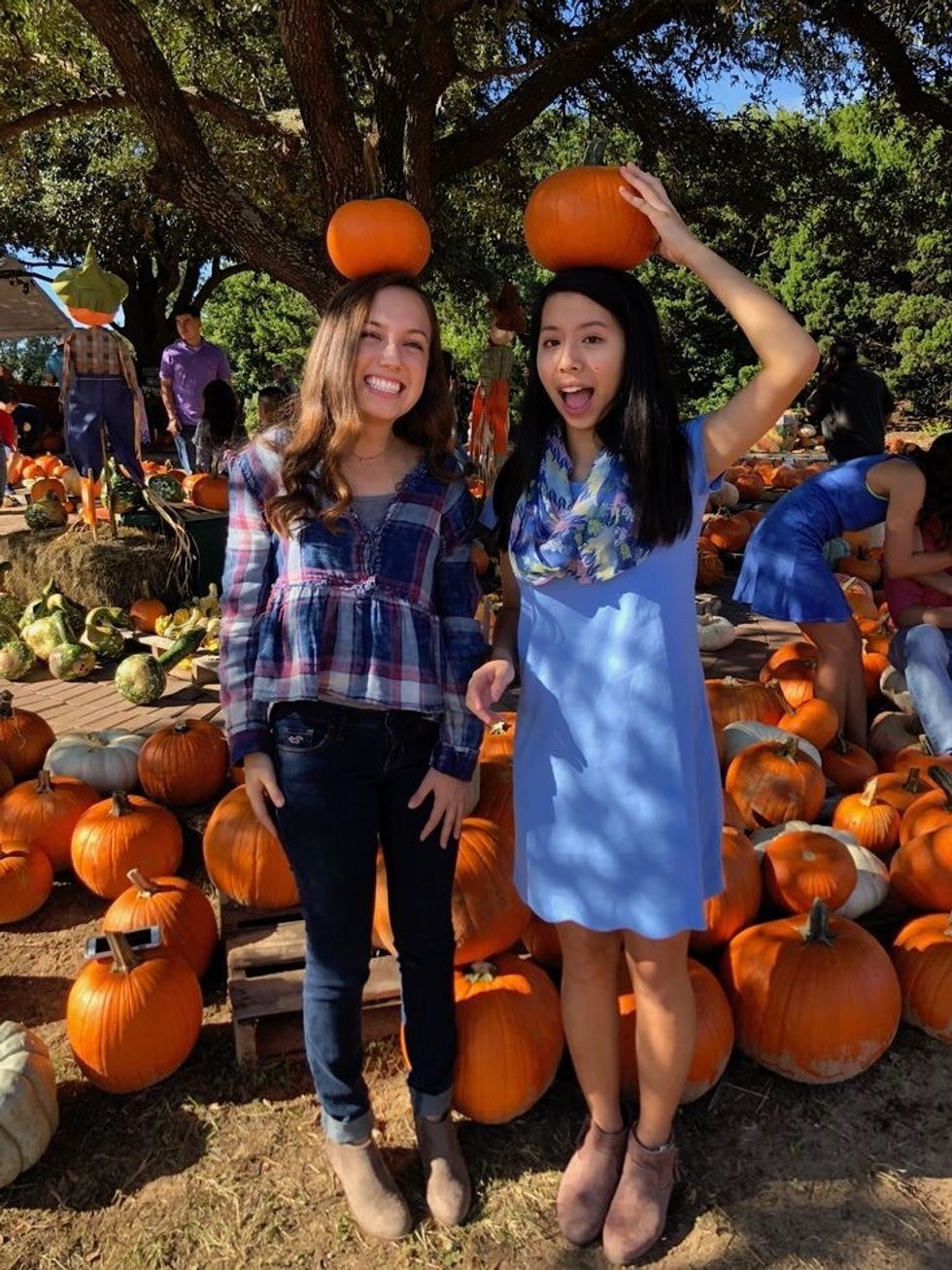 Bryanne Sanchez
Pumpkins are reasonably priced at a pumpkin patch, and you won't find a better selection at any nearby stores! The little baby pumpkins are by far the cutest (and cheapest)!
5. Celebrate sweater weather!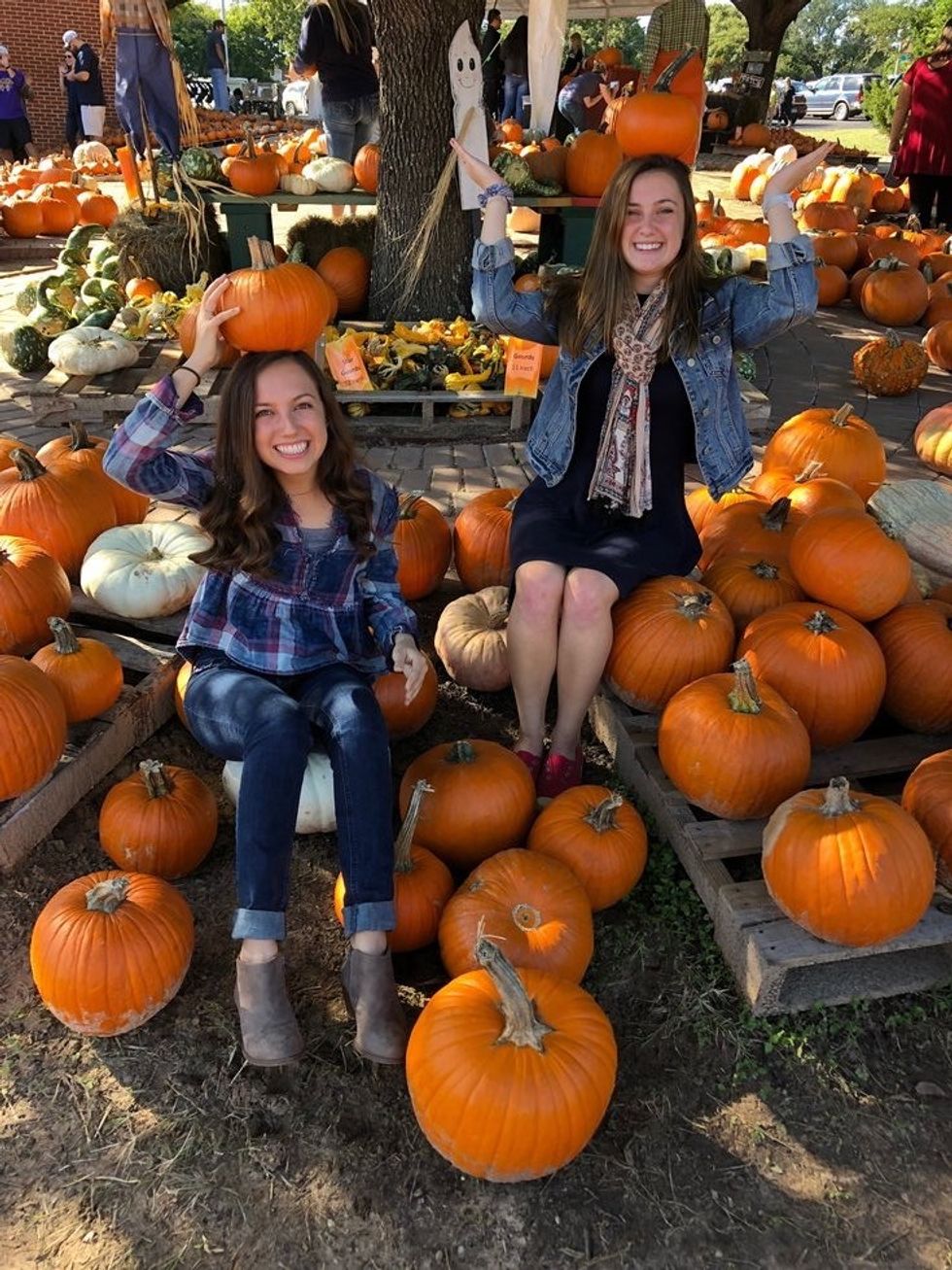 Bryanne Sanchez
In Texas especially, it can be hard to find the right time to break out our sweaters, cardigans, scarves, and jeans. When you're visiting a pumpkin patch, you'll want to dress up for such an occasion!
6. Use the pumpkin patch as a family portrait backdrop.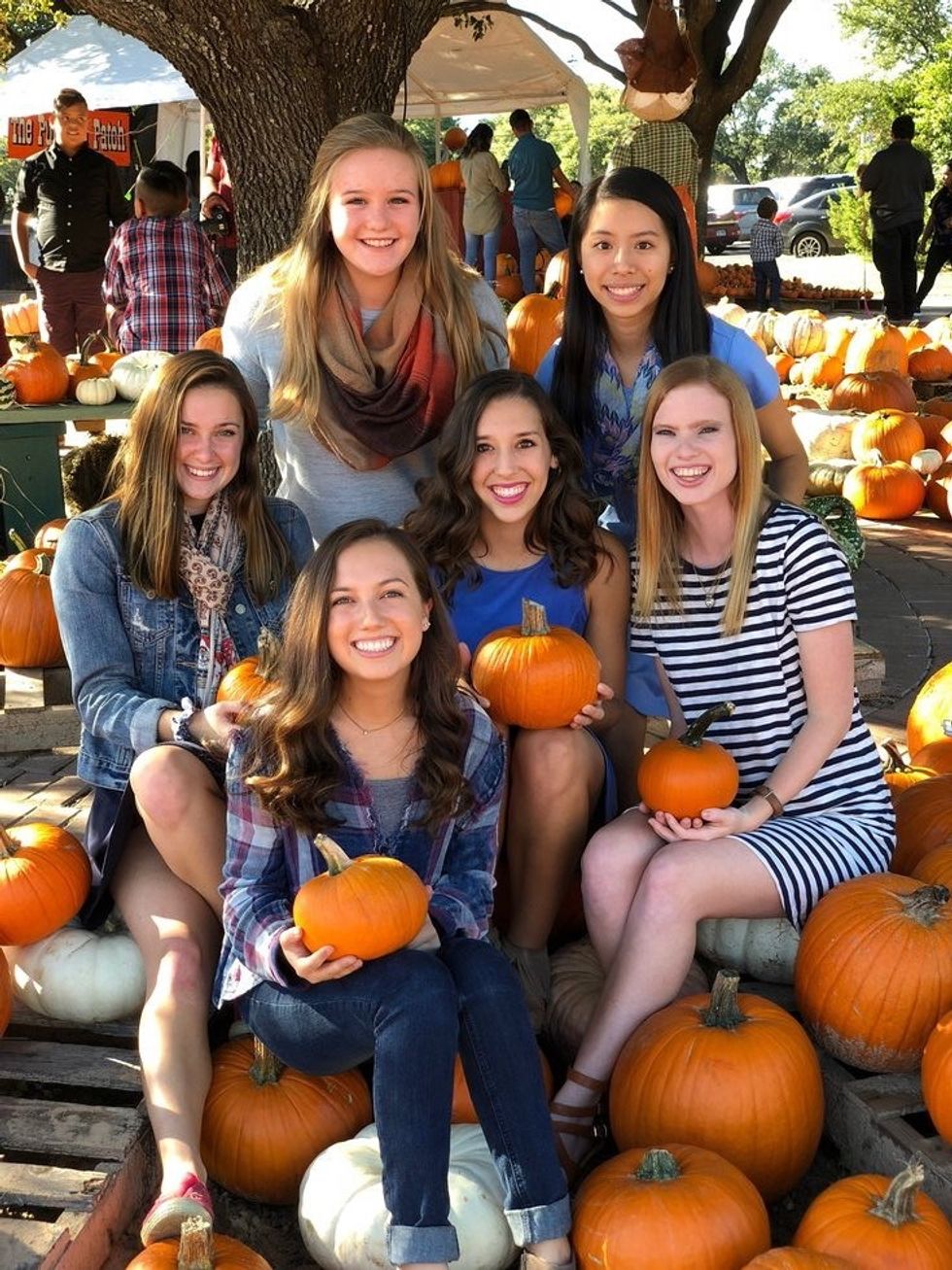 Bryanne Sanchez
We joke that this picture is our "sappy family photo," but in all seriousness, this is a perfect photo opportunity for any family's fall picture session. My friends and I saw multiple babies dressed up and ready to pose in front of pumpkins twice their size!
7. Make it a date!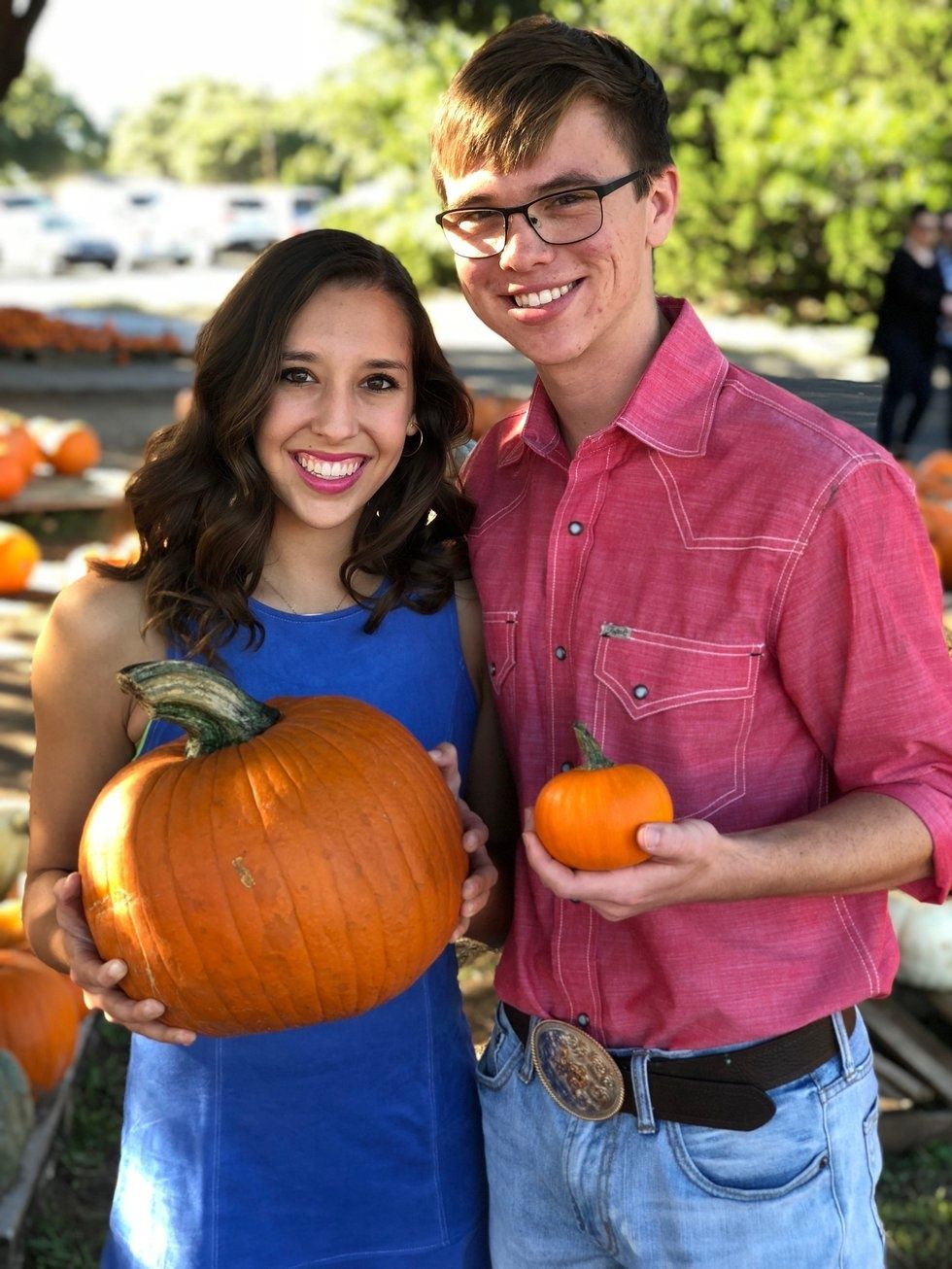 Bryanne Sanchez
My friends Chris and Emily Jane loved spending time with each other here! I'm sure if there had been more time they could've stopped for hot chocolate or coffee before visiting! @ all boys: take your date here!
8. Awkwardly lay on pumpkins for a roomie picture!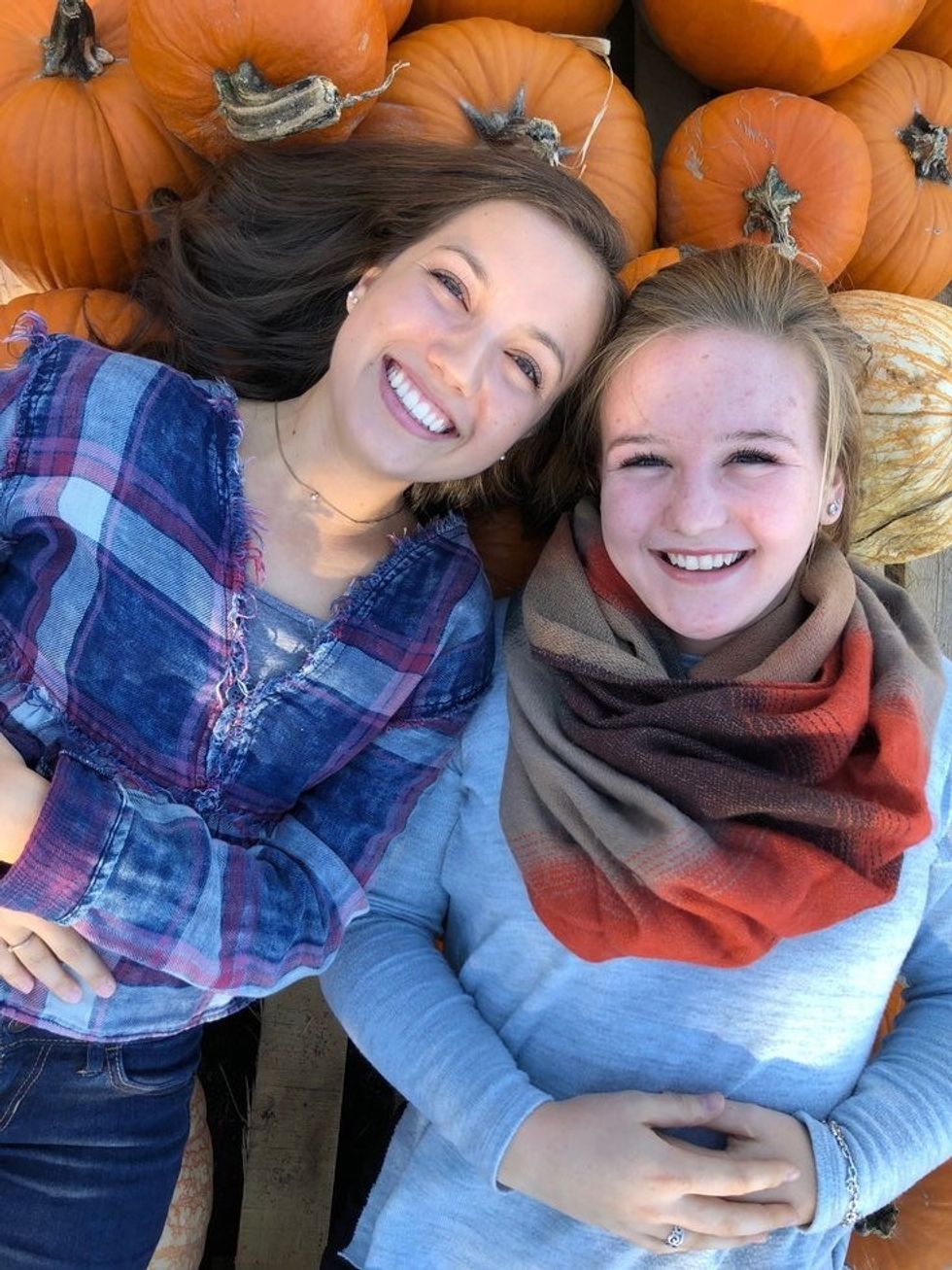 Bryanne Sanchez
Where else will you have the chance to lay on a pile of pumpkins just to take a cute picture with your roomie/best friend? Not pictured above: our struggle to lay flat on all of the pumpkin stems!
9. Polish up your photography skills.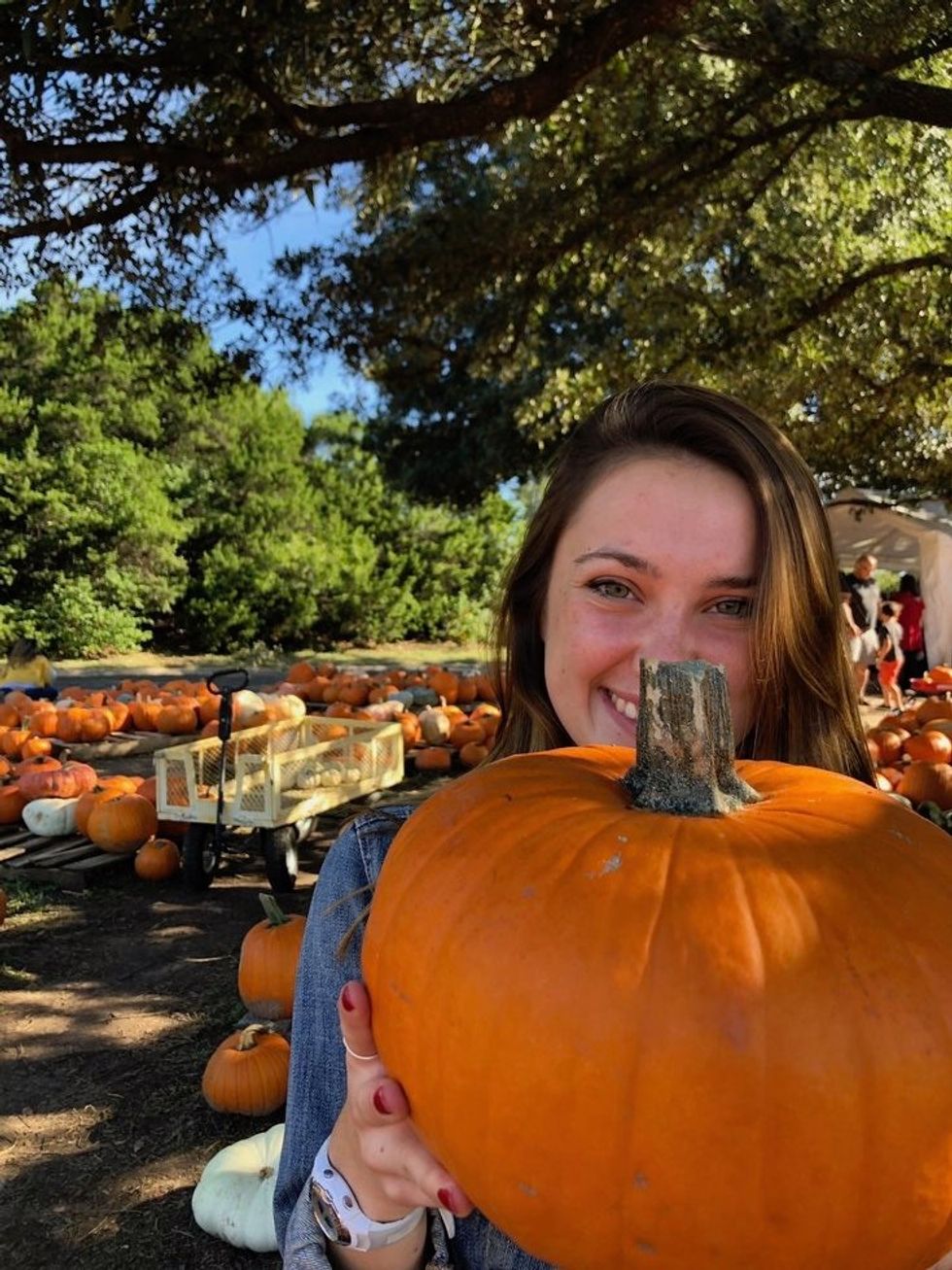 Bryanne Sanchez
I had the pleasure of taking many of my friends' solo shots. A pumpkin patch is a festive place to have fun while perfecting skills you never knew you had!
10. Spinning a basketball is overrated. Learn how to spin a pumpkin!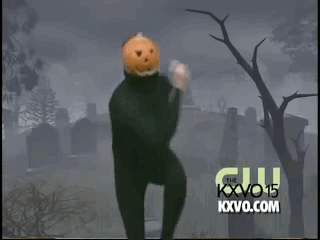 Giphy
Kylee and I tried (and failed) to successfully spin a pumpkin, but I encourage you to try!
Is visiting a pumpkin patch cliche this time of year?
No! What better thing is there to do right now?
If you're in Waco, TX, head over to Central Christian Church, because they were the inspiration behind this article. There's no entry fee, and I am sure you'll have a perfectly "gourd" time!
Related Articles Around the Web