The fourth of July is easily one of the best holidays. People often overlook the 4th, but it's a day I always look forward to, and for many reasons! It is during the summertime, the most carefree season of the year, and is celebrated with a bang (literally.) As much as I could go on and on about why it's one of my favorite holidays, let me cut to the chase and get to the main focus of this incredibly joyous, patriotic holiday.
The food!
Here are some things you can add to your menu to spice things up a bit. Whether you're a gourmet chef, or trying to find something easy to whip together quickly, there is something on this list for everyone. A whole lot of goodies, and of course, a whole lot of red, white and blue!
1. Layered Vanilla Cake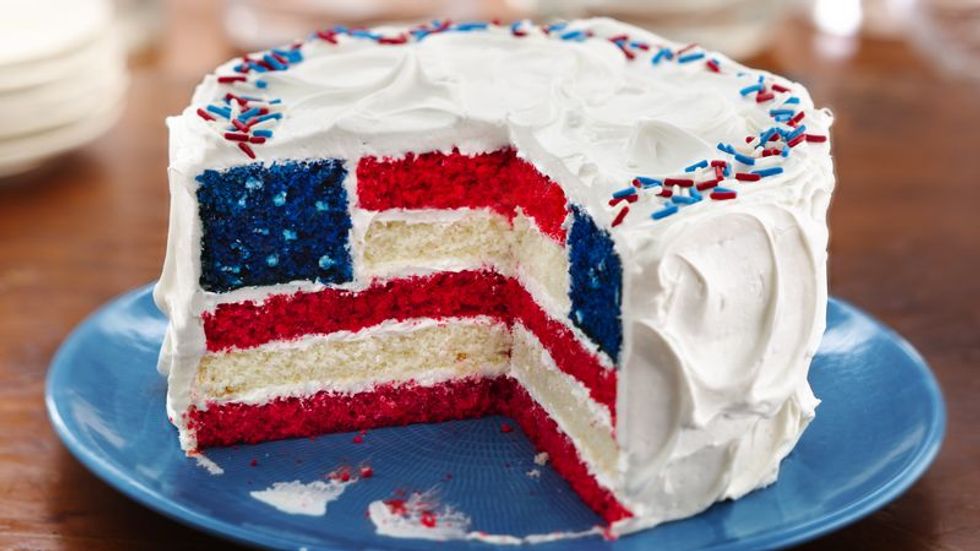 Find the recipe on Betty Crocker, and have at it! Once you cut into it, your friends will think you're a pro.
2. Fruit Kabobs (maybe add a chocolate fountain in there, too!)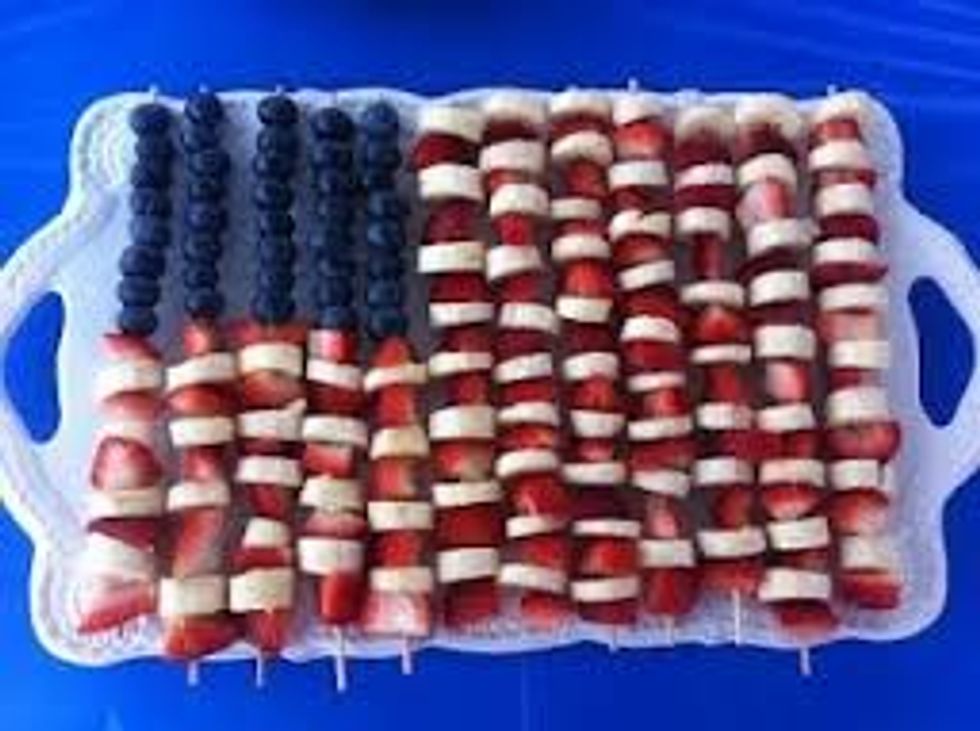 Super easy, and definitely a refreshing, healthy choice for a hot day. Grab your choice of red, "white" and blue fruits and then assort them to create a flag!
3. Chocolate Covered Pretzel Sticks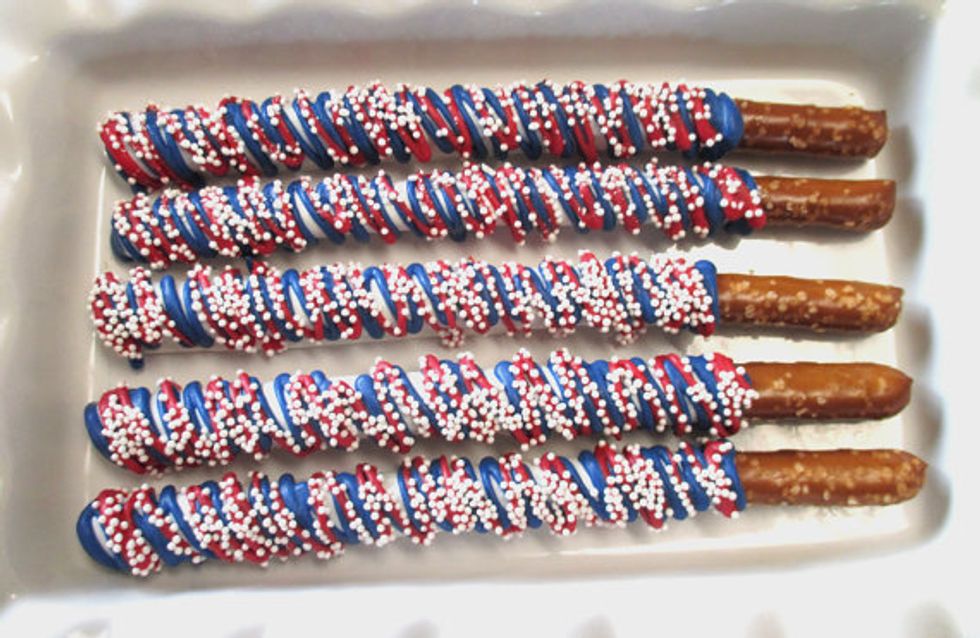 Scoop up some pretzel rods from the store, and decorate them with red, white and blue frosting/melted chocolate/sprinkles -- whatever your sweet tooth desires!
4. Colored Pasta Salad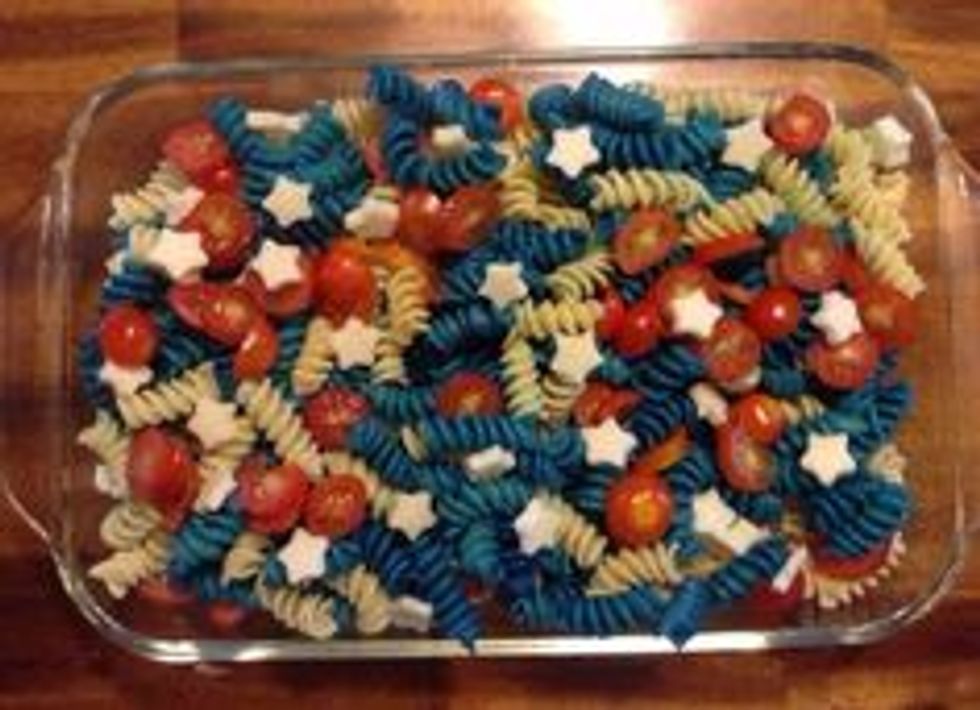 Use food coloring in the water to make the noodles turn blue and/or red! Then proceed to make pasta salad the same way you do everyday. A simple, yet commonly favorite dish for a poolside day.
5. Fourth of July Parfait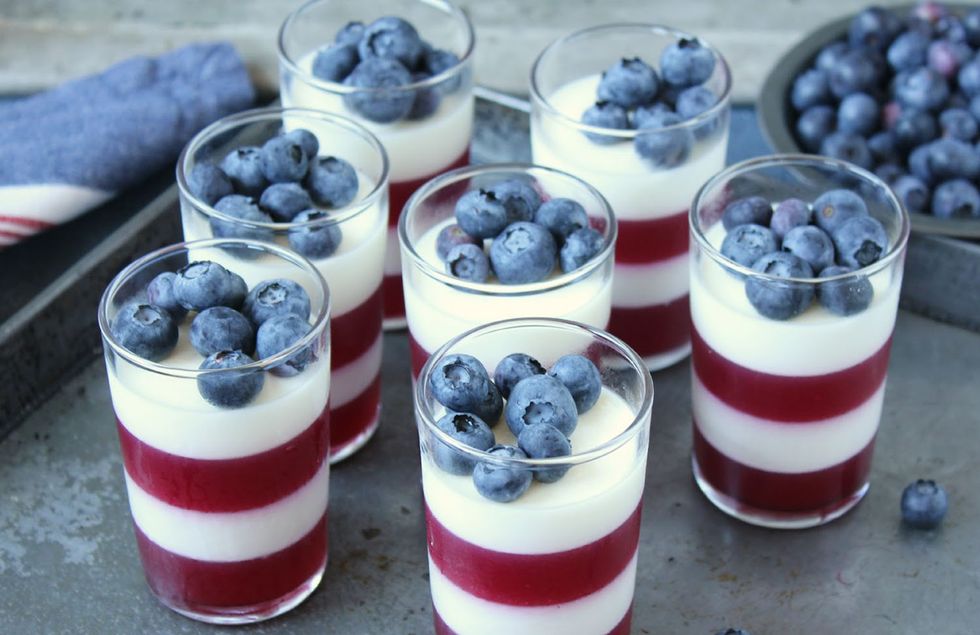 A blend of vanilla yogurt, cherry jello and blueberries on top. Layer them in dixie cups or clear shot glasses, and serve while chilled!
6. Dyed Deviled Eggs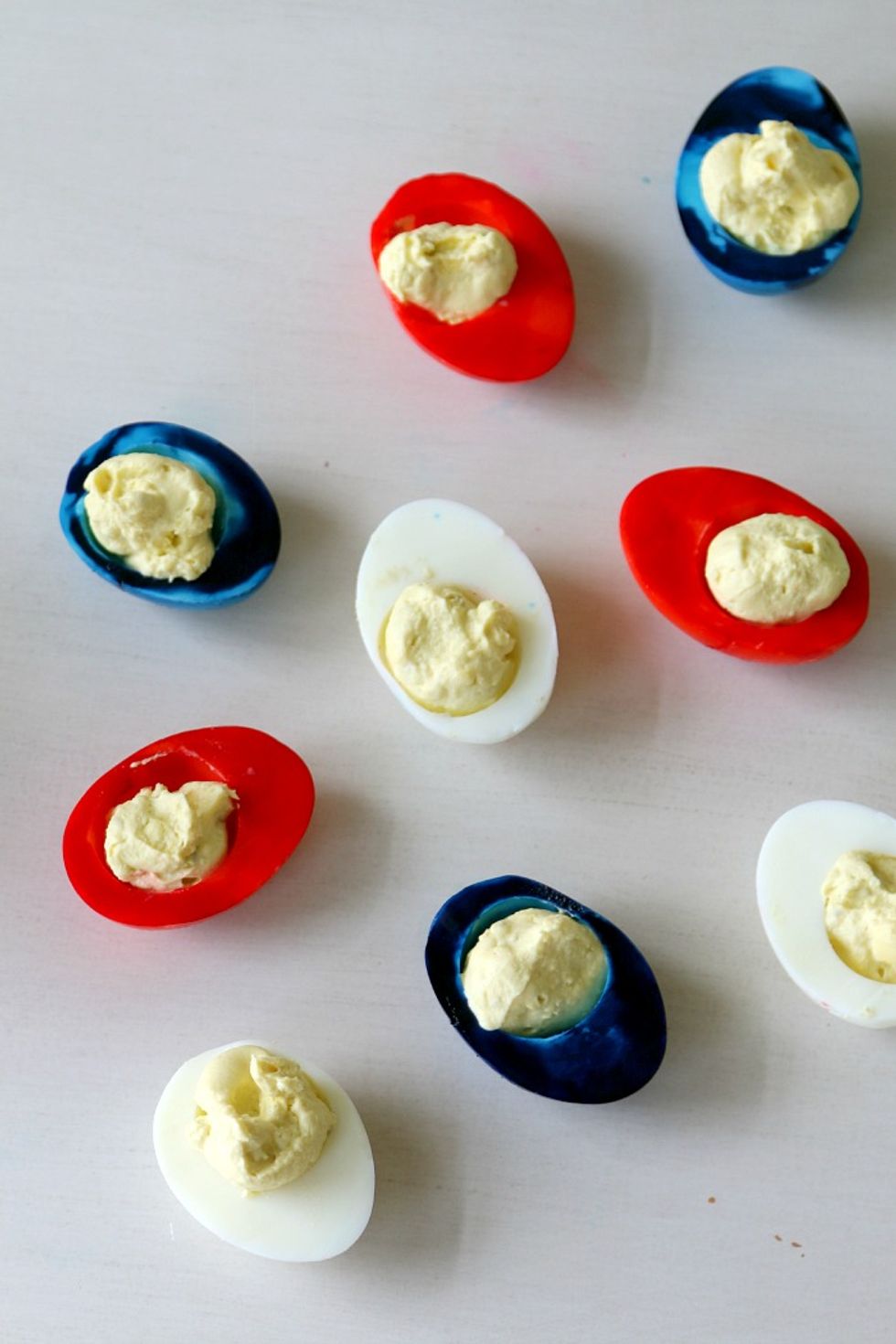 When making the eggs, boil them in colored water (with food coloring), dying them to the color of your liking and then proceed to make the deviled eggs with your normal recipe!
7. Snow Cones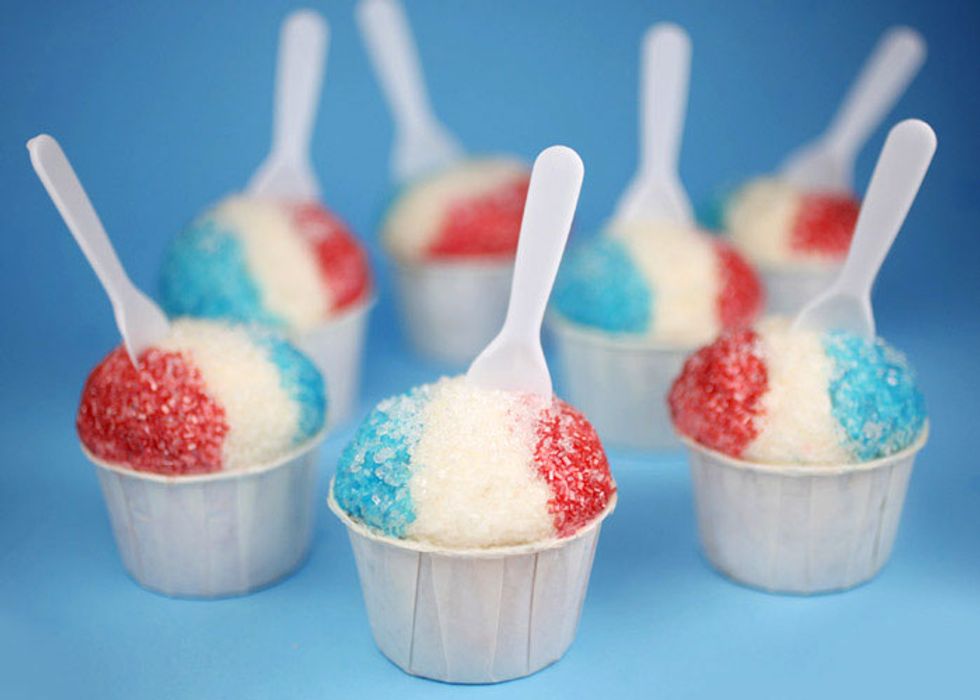 What's the fourth of July without snow cones? Make them patriotic by using cherry and blue raspberry syrups. This is definitely a fan favorite that not many people will say no to!
8. Fruit Salad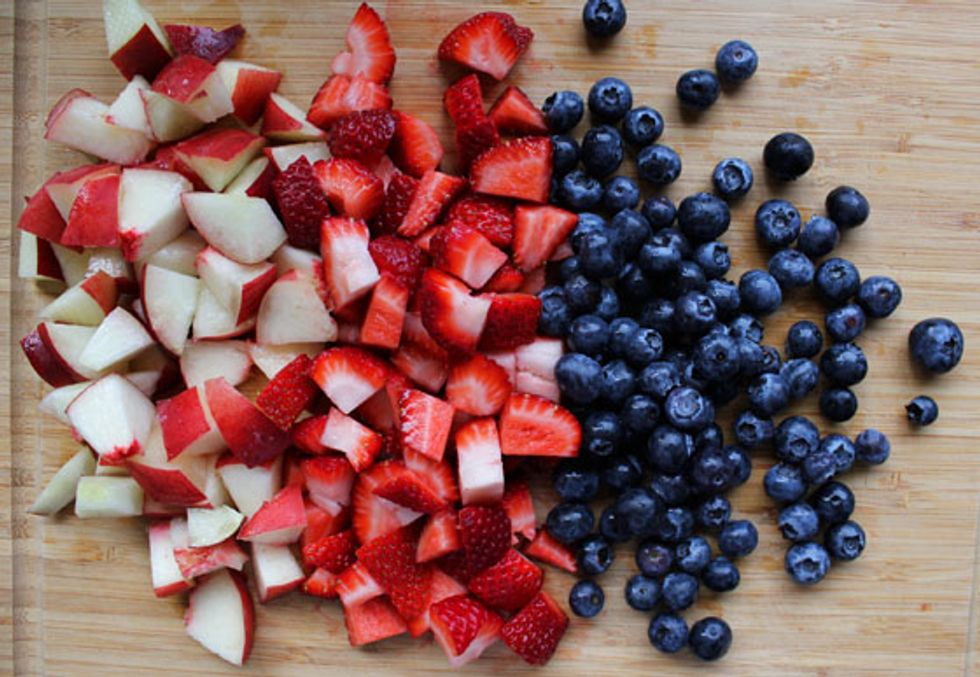 Again, a healthy and refreshing dish for a hot day. Choose your favorite fruits and throw it all together! Some ideas are blueberries, strawberries, bananas, red apples, raspberries, watermelon, and whatever else you can think of! Add some sweet color to your table.
9. Cake Pops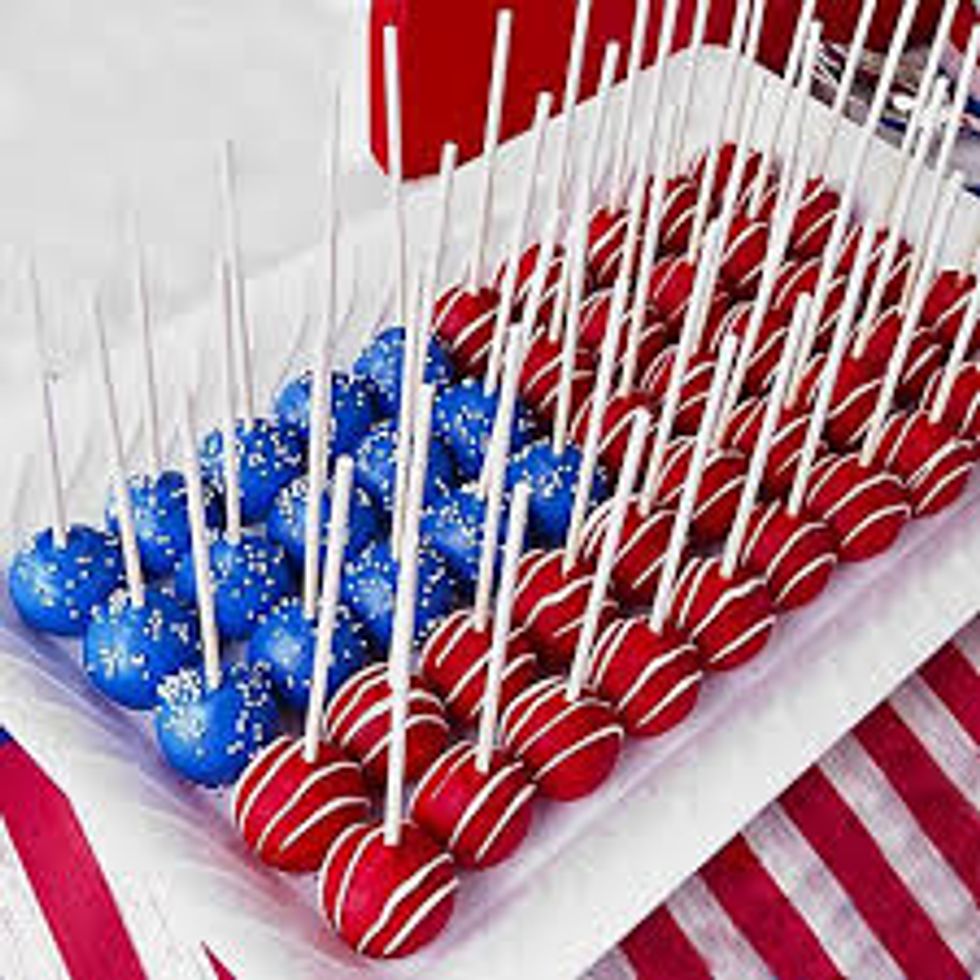 Decorate your cake pops by using blue and red icing, and then add some pizzazz with white stripes and sprinkles. Before presenting them, assort them onto a platter in the shape of the American Flag.
10. Cherry/Blueberry Pie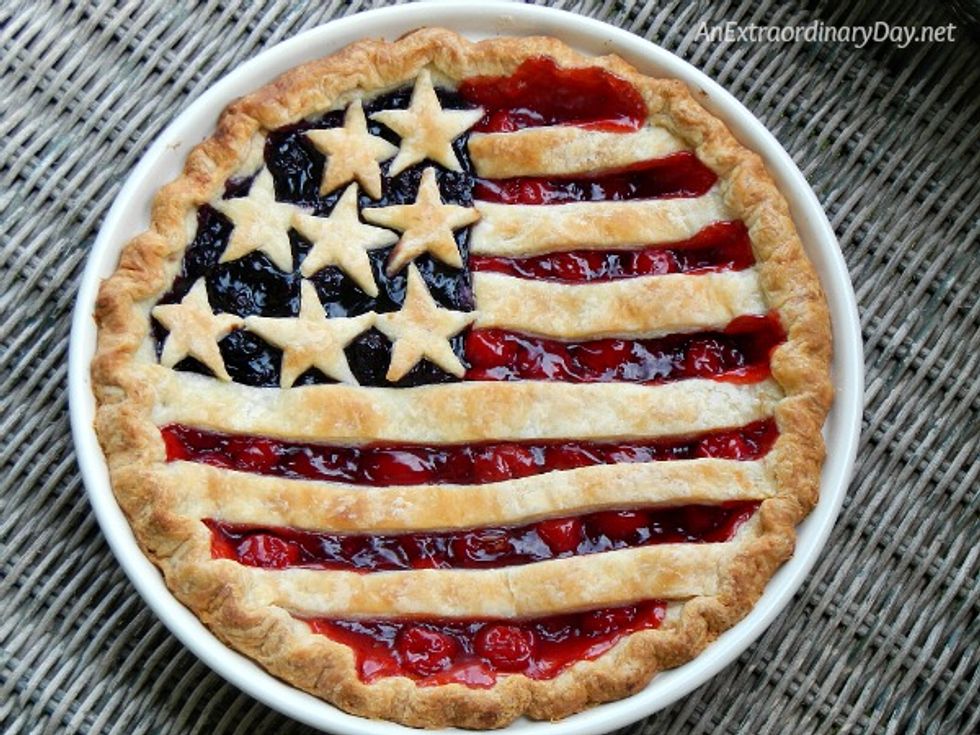 This will really have your guests' mouths dropping (and drooling, too)! Use a foil divider to separate the cherry and blueberry filling during preparation, and then use your best artistic skills to "create" the flag with pie crust. Cut strips and use a cuter to make the stars, and simply lay them across the top. Follow a normal pie recipe for cooking instructions, and once it's done, you'll have yourself the most patriotic pie of them all!
Wishing you and your family a fun-filled Fourth of July with lots of tasty treats!