Plastics and many synthetic materials are harmful to the environment, toxic to wildlife, and affects human health. Fundamental principles of zero-waste aspire to limit all consumption contributing towards landfill waste, with a huge emphasis on upcycling. Even the smallest plastic consumption from one individual will have a massive impact on the environment. A great approach to living zero-waste is to begin by cutting out packaged foods and supplementing them with bulk foods or foods packaged in recyclable packaging.
This method is great for starting out because you begin to understand the magnitude of society's plastic consumption.
1. Buy bread from a local bakery
Next time you reach your hand into that plastic bag for a slice of bread, consider supporting a local bakery for a fresh, artisan loaf of bread. Bakeries typically sell baked goods in paper bags which can be recycled. Another benefit to purchasing from local bakeries is that it helps support the future of your community by keeping your dollars in the local economy. Businesses that are locally owned are more likely to purchase ingredients from local farms, which also limits environmental impacts. Most importantly, smaller locally owned businesses truly care about their customers. The experience is overall more pleasant.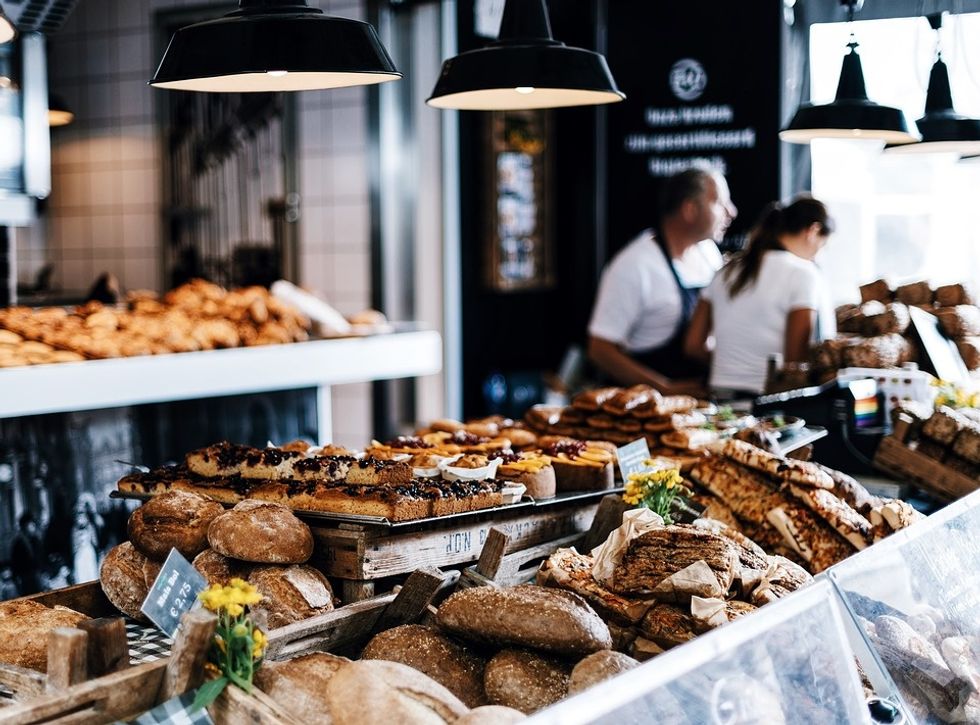 Pixabay
2. Growing your own herbs

Cooking with fresh herbs will change your life. They bring every dish to life; adding depth to the flavor and aroma. The downside is, grocery stores only offer herbs in plastic, prepackaged containers. Alternatively, growing herbs in an outdoor garden or indoors will reduce waste almost completely. There will be the initial waste of plastic containers the starter plants will come in, or if you're feeling inspired, grow your herb plants from seed! Seeds packets are made from paper and can be recycled.
Tasty herbs to have on hand are:
Thyme
Oregano
Mint
Rosemary
Sage
3. Reuse glass peanut jars
Peanut butter makes for a satisfying snack with fruit, but commonly packaged in a plastic container. While many plastic containers are recyclable, if there isn't the option to purchase in bulk, I prefer to purchase products packaged in glass containers. Afterward, I have a unique jar to add to my collection which I can reuse in my kitchen.
Do some research and explore the grocery stores in your area. Many stores offer freshly ground bulk peanut butter. This is the ideal zero-waste alternative to satiate your peanut butter cravings while limiting your environmental impact!
4. Homemade hummus for the novice chef
Store bought hummus can only be found in plastic containers. Fortunately, homemade hummus is extremely simple, versatile, and not to mention 100% zero waste. Economically it makes more sense and gives you more creative freedom to play around with different flavors.
Here's my favorite recipe:
Roasted Red Pepper Hummus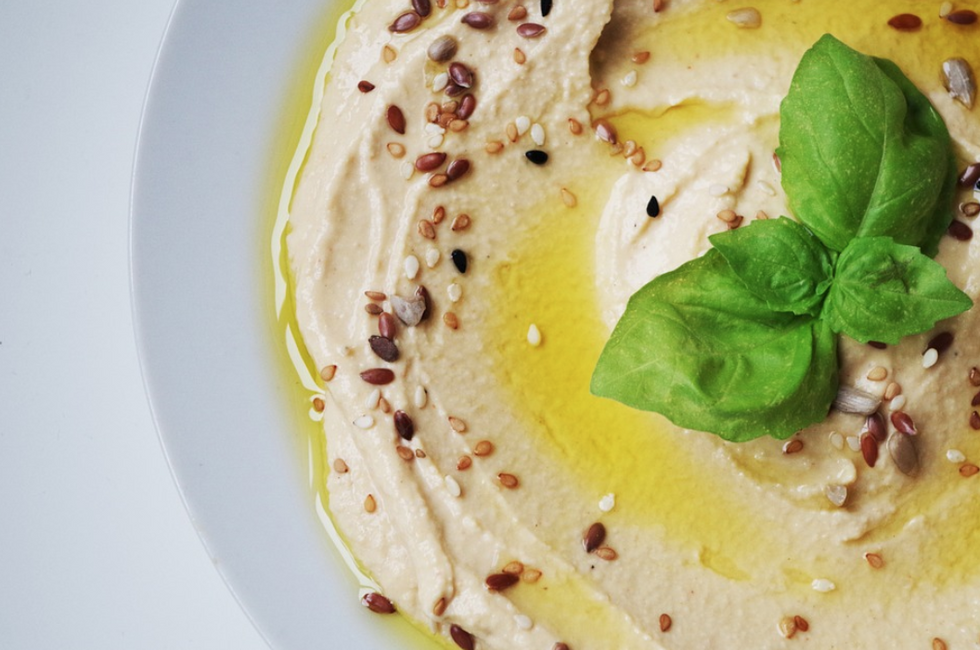 Makes ~ 2 cups
2 cloves garlic, sautéed
1 (15 oz) can chickpeas OR dry bulk chickpeas
1/3 cup tahini
1/3 cup fresh lemon juice
½ cup freshly roasted peppers
¼ tsp fresh basil
2 tbsp olive oil
Optional:
Jalapeño
Cilantro
Sriracha
Nutritional yeast
Sautéed onion
Combine all the ingredients in a food processor or high-speed blender until creamy and smooth. Cover and chill, enjoy!
5. The switch won't happen overnight

You don't have to buy every zero-waste alternative in one big haul. Be resourceful and make the most out of the products you currently own. Use up what you currently have and replace items as you need them. Track your waste over a few weeks and prioritize the areas needing the most attention. Living zero-waste isn't an end goal; it's a lifestyle.