You read that title right, boo.
And I know what you're thinking!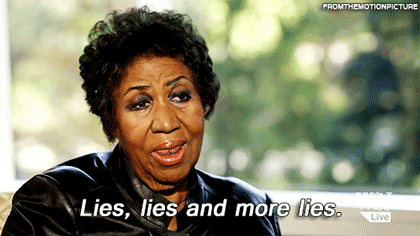 If you've read my past articles you know my favorite drink is tea (cold, sweet, with light ice) so it is only right that I make a little for y'all.
I was sitting in a sorority informal meeting one night with my girls. We're having some heart to hearts and it's pretty great to get to know the ladies outside of business. As we're discussing our POVs someone inevitably brings up respect. She said everyone deserves respect, especially from younger sisters. Not an unusual thought. One of my roommates at the time and sister, Kim O., made such a profound statement that honestly still has me REELING! Kim said something that stuck with me to this day:
"I don't think everyone deserves my respect. I do think everyone deserves my common courtesy."
BLOOP. Who missed it? Everyone was a little shocked. Kim really snatched us! Without a beat, the disapproval swept across the ladies' faces. It's been maybe 2 years since I heard it and I have to say I agree.
The REAL definition:
We tend to think respect is simply reduced to being kind and "nice". That is far from correct! At least when talking about people.
Admiration? Sis. Who deserves my admiration? Who deserves yours? We don't throw that word around lightly! Admire means to "regard with wonder and high approval." That means someone has to DO something admirable, ACHIEVE something worth your wonder. No shade but existence on this Earth does not warrant my highest regards. Am I wrong? Respect is far more than being "nice" and cracking a smile.
What Do We Really Mean?
Like I said before we use respect in the place of kindness like they're interchangeable. They aren't. Kim said everyone deserves her common courtesy. What does that mean?
What we mean to say is people deserve your good manners and politeness. Not your deep admiration. Sure, we see respect as a synonym here. Say, maybe respect requires courtesy but courtesy does not require respect. You saw above that courtesy was not a synonym for respect. The same way that a square is a type of rectangle but not every rectangle is a square. Make sense?
Who's Entitled to What?
You're entitled to live this life and die. I'm kidding.. sort of. You are deserving of common courtesy, even on your worst days. Why? I personally believe that I should give my common courtesy regardless because that stems from my values. Even when someone is being rude - I don't have to be rude back. I'm human and might snatch you here and there, but I try to keep it cute. So, I would say people deserve your courtesy at least. That entails politeness, acknowledgement of personal space/agency, and the right to emotional processing.
TL;DR
Look up the word respect and YOU decide if everyone deserves that from you. Or, if you deserve that from everyone else. Shoutout to Kim O for dropping gems for y'all.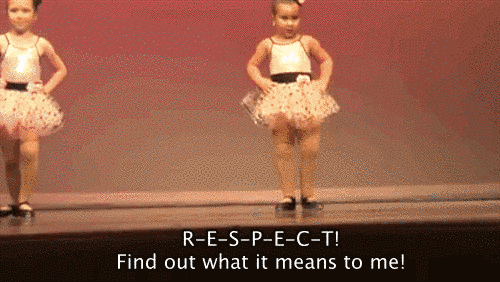 Pack light, y'all.