Painting is an art that has been around for centuries. Some people are born with a natural eye for art and others, like me, simply are not. This past week in my dorm building however, my RA's held our monthly floor social with a theme of canvas painting featuring Rita's Italian Ice. Of course people were lured in by the sweet promise of a tasty dessert, but I also think that painting is something everybody can enjoy, whether or not they have background knowledge or experience. This event had me thinking about how everybody's mood changed when they walked in and out of that room. It made me think of all I benefited in the two (yes, I'm serious) hours I sat there completing my little canvas.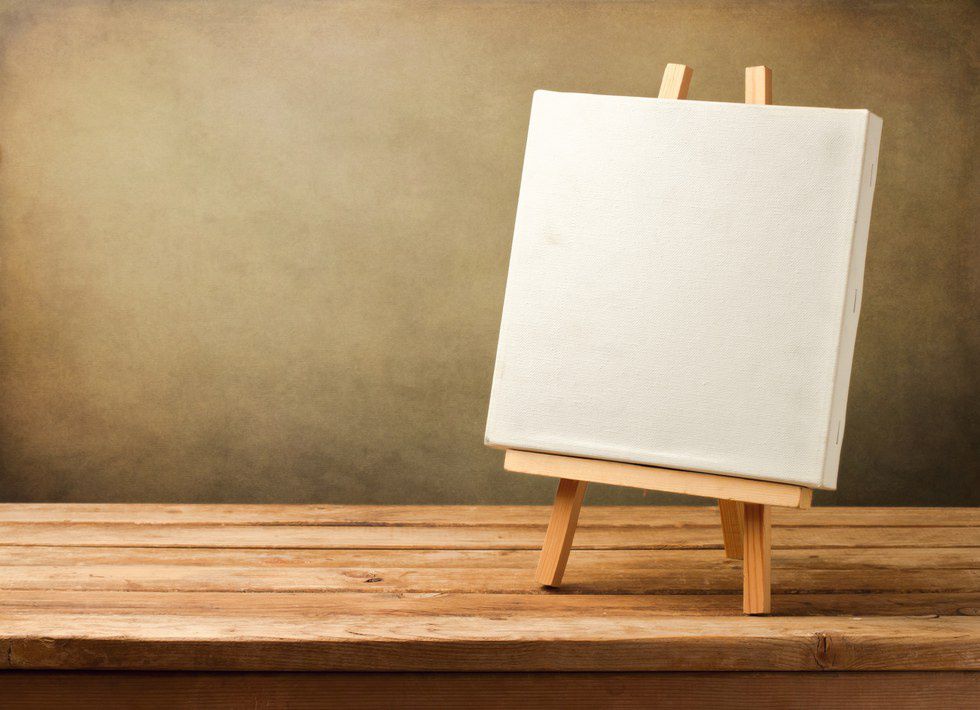 1. It relieves stress
Have you ever heard of art therapy? Or have you noticed lately how adult coloring books are becoming very popular? News flash: that is because art therapy actually works. There are many benefits to creating all kinds of art - and I am here to vouch for painting. With the brush in your hand, you create this sort of vision in your mind. Focusing on this and letting your creativity flow puts you in an almost meditative-like state. It is extremely calming and relaxing. People with anxiety disorders often use art as an outlet because of its mellow effect on people.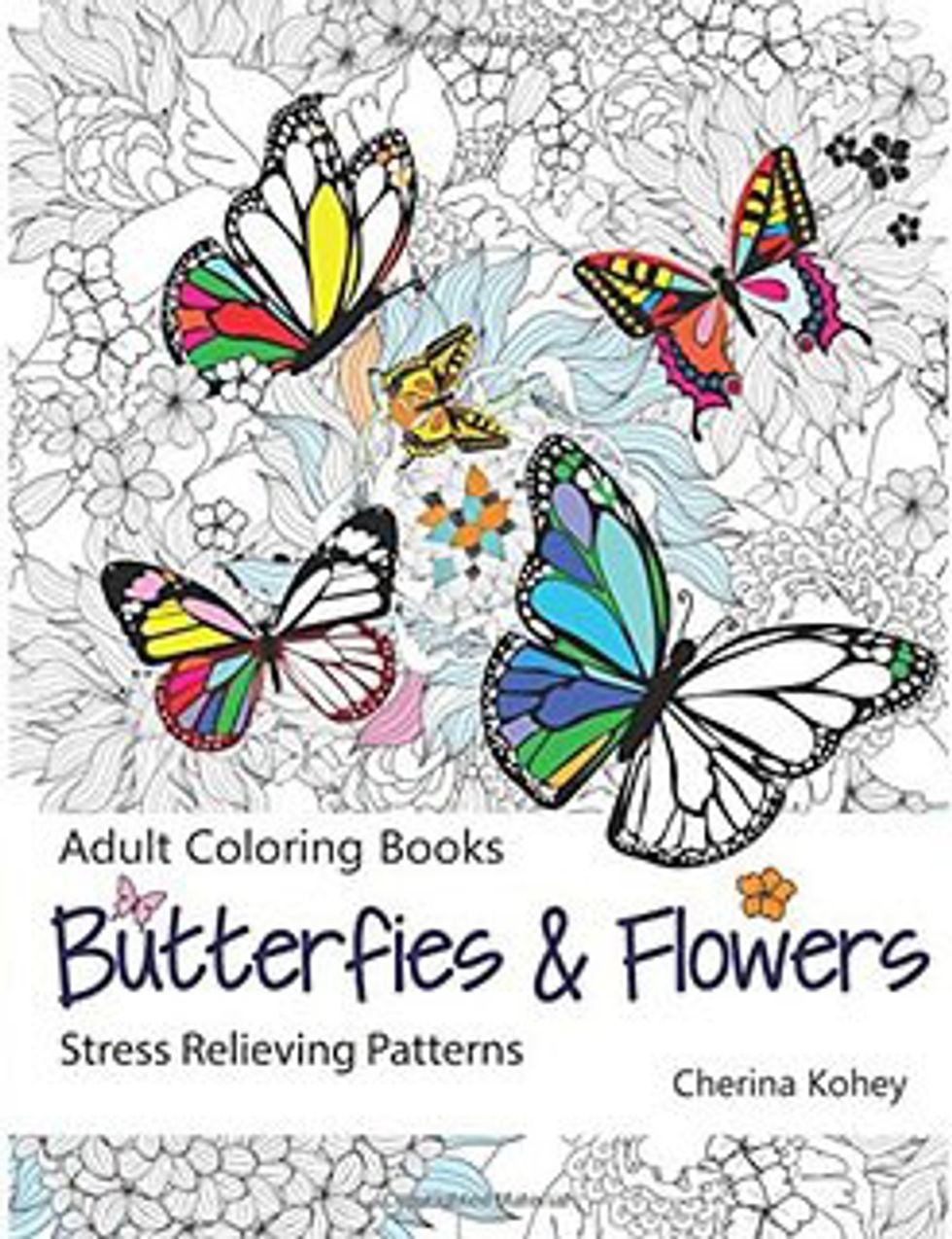 2. It brings people together
Have you ever heard of "Painting with a Twist"? People have parties that involve paint and a little bit of wine because of this bonding element art creates. At this floor social, I saw many other residents with whom I live on the seventh floor of my building - most of them were people I didn't know or would not consider hanging out with every day. But the canvas painting was something we all had fun with, and all had in common at that moment. We encouraged each other, as well as tossed some ideas around and passed paints across the tables. If it were a different event, like watching a movie, I don't think any of us would have spoken to strangers otherwise.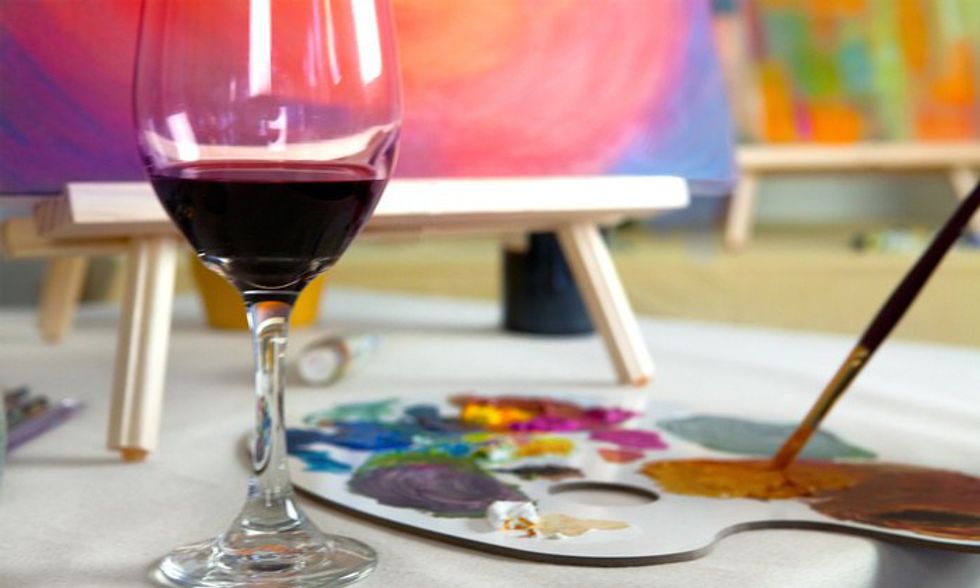 3. It's so satisfying when you finish your painting
Even if you're a perfectionist like I am and think you messed up on everything, you can find extreme happiness and pride in your finished product. When we all finished our canvases, we would hold it up and show the group. We weren't required to, we all just felt that great about what we'd each created individually. To look at your end result and know that all the time you spent (2 hours for some of us - cough cough, me) was worth it in the end is an amazing feeling.
4. Anybody can do it
I REPEAT: Some people may be better at art than others, but everybody can be good at it. This was my very first experience canvas painting, and I received compliments on my picture. Starting off painting at social events like this is a great place to start, because it further proves that people of all ages and talents can do it. Here is my "masterpiece":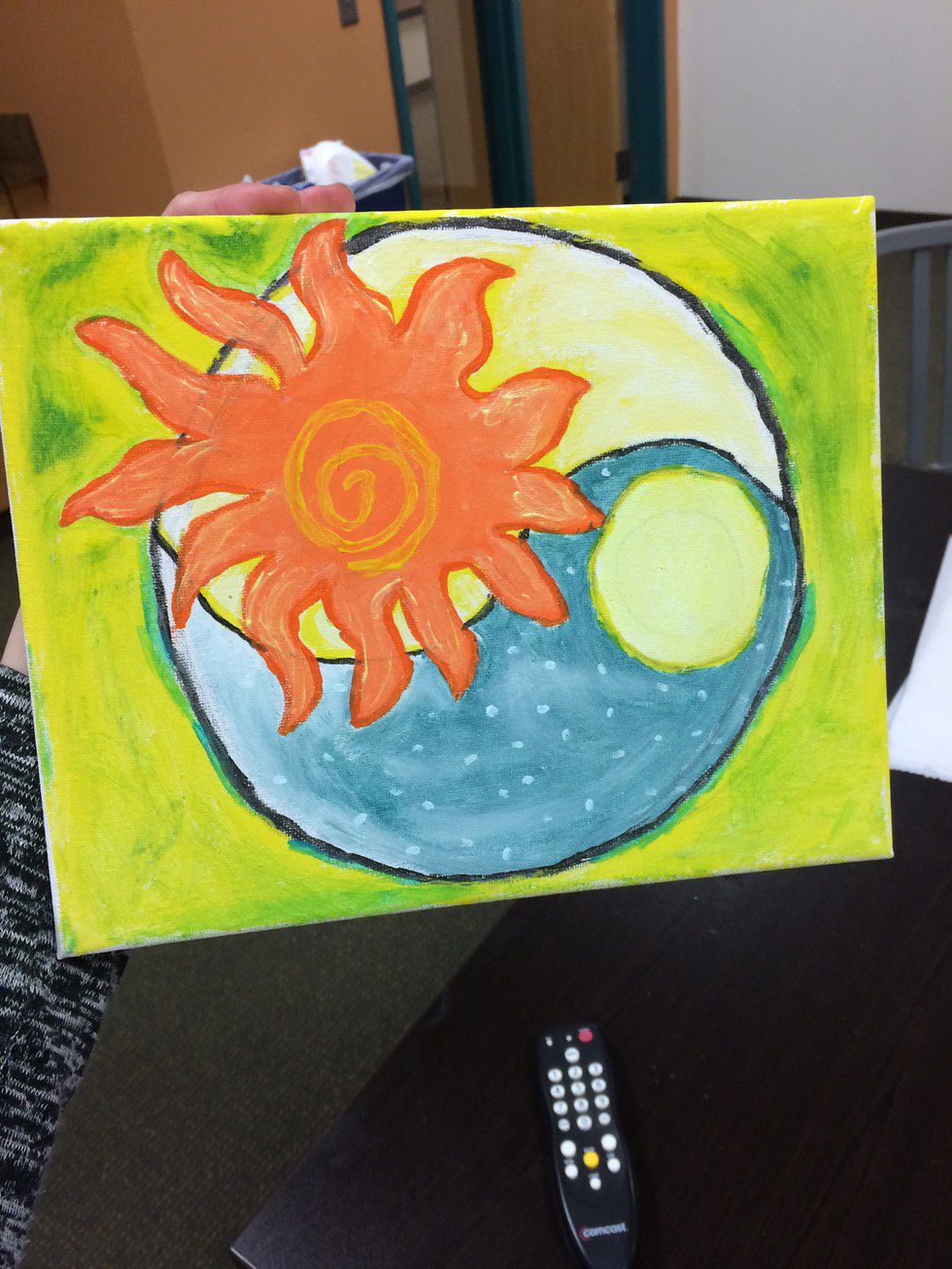 5. It gives you an appreciation for every art major in college ever
Serious props to you!
6. Now you have this original piece to decorate your room or house with
Your art is unique, and now it is your own! Finding a place to hang it on the wall is also just as fun. Now you will have people asking, "Who made that?!" when they come over. And now you, with great pride, can say "I did."