As for 2016, we are all glad it's (almost) over. This rough year for humanity needs a little positivity at the end of it. Thankfully, this month the Duke and Duchess of Cambridge have come back around to remind us all that they're still family goals. There's been buzz in the press for weeks about William and Kate's "nontraditional" 2016 Christmas, and when I discovered what that meant, I became endlessly proud of the youngest segment of the royal family.
Typically, every year the royal family joins at Sandringham, the royal family's Norfolk property and a favorite of Queen Elizabeth, for a tight schedule of Christmas festivities. On Christmas Eve, the royal family and the Queen's guests have a formal dinner and gather to open presents. Once the Queen goes to bed, so can everybody else, and Christmas morning includes a church service where townspeople visit, a 50-minute lunch, and a walk around the vast property that is Sandringham. Talk about royal.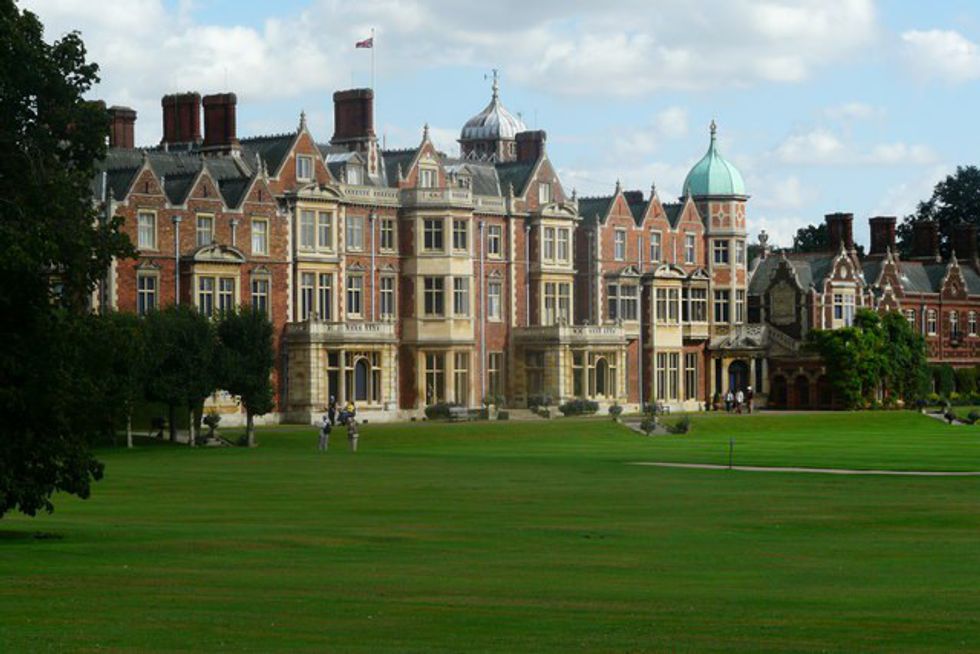 This Christmas, though, William and Kate have different plans. The Duke and Duchess will take Charlotte, 1, and George, 3 (throwback to the "royal baby" hype) to spend Christmas with Kate's side of the family. I think that's splendid. This will be the second time that Will and Kate skip Sandringham, but it will be the first time ever that little George and Charlotte will spend Christmas with the Middletons.
What we see here is spectacular: One of the most prominent families in the world will be putting their children above tradition. Instead of going through the hustle-and-bustle of a Sandringham holiday, Charlotte and George will be given the privilege of a calm Christmas at the Middletons' mansion in Berkshire. Of course, the day will likely be nearly as luxurious as Sandringham given the location, but I'm sure it will be a breather for everyone involved because of the reduced social obligation.
Another royal duty that Kate and William are forgoing this year is the annual Christmas card they would typically send out. While I've never attended their Christmas card photoshoot, I'm sure that this requires an endless amount of preparation: Coordinating outfits, hiring a photographer, and choosing to whom the cards will be mailed are just a few details I would imagine go into it.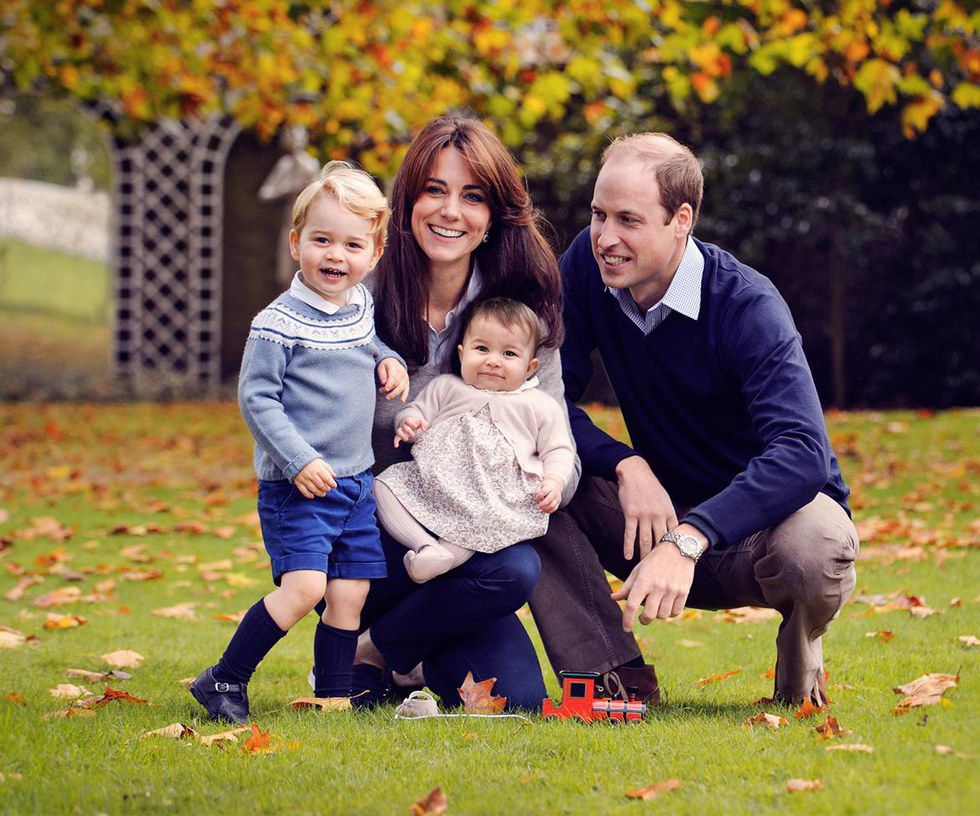 No one knows for sure why William and Kate made the decision that they did. But while Charlotte and George are likely still too young to remember in the future that this Christmas was less hectic than some others, I'm sure that they'll have a much more relaxed experience in the moment, and that's important for kids, especially those whose inherited position results in them being put in the public eye more often than the average child. Plus, spending the holiday with the Middleton family will probably strengthen the kids' bond with their maternal relatives, and no one could argue that that's a bad thing.
On top of all the benefits for their children, William and Kate deserve a calm Christmas, too. At this point, it's safe to assume that everyone had a horrible 2016, and yes, that even includes dukes and duchesses.