Oh, how I wish I could go back in time and warn my high school senior self of all the hardship I would face at the University of Central Florida before I even applied.
What's really sad though, is that UCF was my dream school. I wanted nothing more back then than to get out of my small town and move to Orlando, work for Disney, and get my Statistics degree. It was going to be perfect. It, of course, wasn't.
I obviously got into UCF. My grades were pretty good, and I graduated from a collegiate high school with my Associate's degree. I was a good student with a passion for education and a bright future ahead of me.
I moved down to Orlando and into my on-campus dorm that summer. I enrolled in a full load of classes and booked an appointment with an academic advisor, per the school's orientation requirements. Cool, so a few days later I head to my advising appointment and meet with a "first-year advising counselor" who says she can't help me because I'm technically not a first-year student. Which is when everything with UCF started heading south.
Some context for you: technically I was a Junior at the time, but I applied and was accepted as a Freshman-- per my collegiate high school's advice. I actually had two years of college under my belt but had never been to "college" before. So my advising counselor told me to set up an advising appointment with my major-specific college.
UCF is a very, very large school-- one of the biggest in the country. So it's not uncommon for there to be different "headquarters," basically, for each department. So I set up an appointment online for a meeting with a Mathematical Science advisor the next week. When I arrived, I was told I couldn't be helped because I wasn't an accepted Statistics major yet. (Again, UCF is so big, not everyone gets into their degree programs. You declare a pre-major, and after taking half the courses for the major--and keeping your GPA above a certain amount--you then get accepted into your official major.). So I was told to schedule an appointment with First Year Advising-- WHICH WAS WHERE I HAD MY FIRST APPOINTMENT.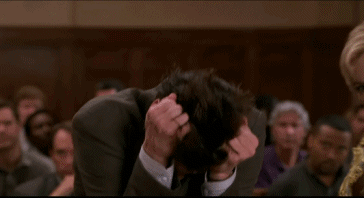 Actual footage of me at the advising office.Giphy
Eventually, I was helped by the Statistics department after explaining my dilemma. But the advisor knew very little on how to help me since my situation was so peculiar. But come on, it's not like I was the only student coming in with their AA? I eventually went on with my classes which were part of this new Reductive-Seat-Time agenda called Lecture Capture.
Which basically means you don't get to go to class at all. UCF is SO BIG, and so greedy for money, that it takes in more students than it can physically accommodate. So there are not enough seats in the live lecture. So it's first come first served for the live lecture, everyone else gets to watch the lecture live-streamed in an "overflow classroom," or online at home. So if you're someone like me, who learns best attending live lectures, you have to get to class at least forty-five minutes early to get a seat. Which is absolute crap. Why am I paying for a class that I can't even attend?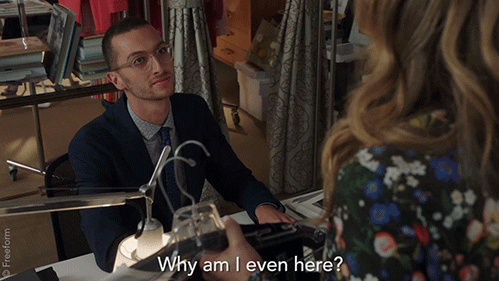 That's a darn good question.Giphy
So at this point, I was paying thousands of dollars to live on campus when all of my classes were in the stupid Lecture Capture format, so there was no point in being there. Plus it was next to impossible to get help from advisors if your situation is even a little bit abnormal. Not only that, but the class sizes were 500-600 people, so if you had a question for the professor, you got shoved onto teaching aids or told to send an email that would never be responded to.
So overall, UCF does not set students up for success at all. And if you don't have any kind of intrinsic motivation, you won't make it in a large university. Because to them, you are just another number, another wallet to suck money from. To get help, you have to fight for it. Which is not how a successful education should be at all.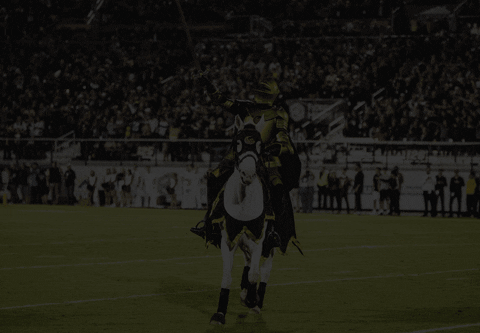 "... all your money."Giphy
So if you're thinking of going to UCF, save yourself a couple of thousands of dollars and find yourself a smaller university that has your best interests at heart. Because UCF sure doesn't.