One of the best things about living in Northern New Jersey is the fact that we are so close to New York City. This amazing place offers endless weekend opportunities ranging from Broadway shows to sightseeing and over-the-top milkshake shops. However sometimes plans don't work out and the weekend trip you've been looking forward to for the past few days ends up being canceled. Instead of spending you day inside wishing you were in the city go out and get lost in one of these five awesome hikes around you. They may not be the concrete jungle but they are a close second!

1. Sparta Glen Park, Sparta, NJ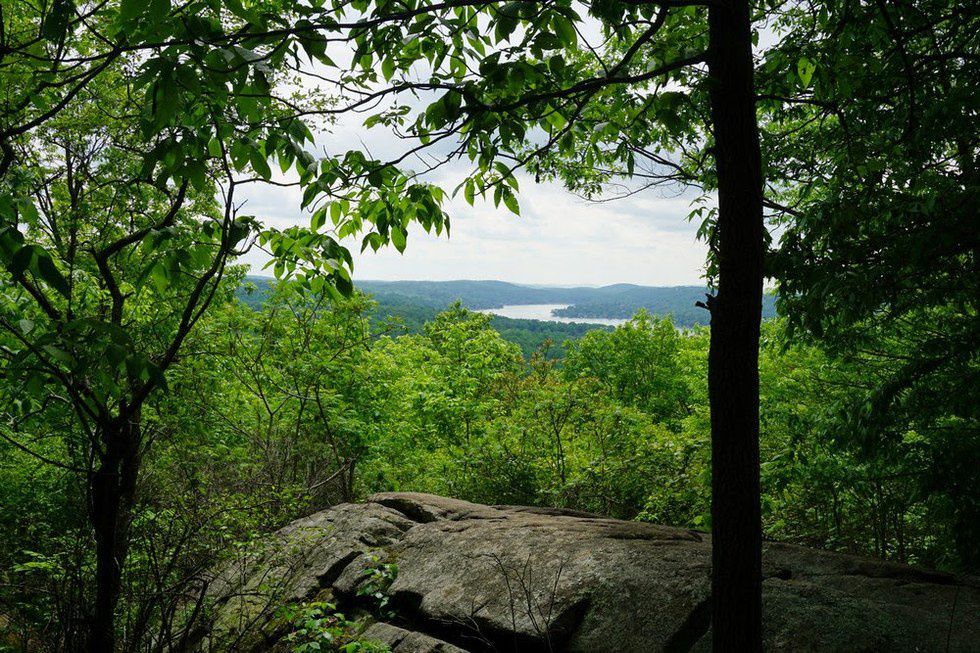 Nestled in a small narrow glen, this park offers several picnic benches along a picturesque cascading stream. In addition, there is one short, moderately difficult unmarked hiking trail to the top of the glen for an unobstructed view of Lake Mohawk. To get to the top it takes anywhere from half an hour to two hours depending on your hiking ability but the view from the top is definetly worth it.

2. High Point State Monument, Montague, NJ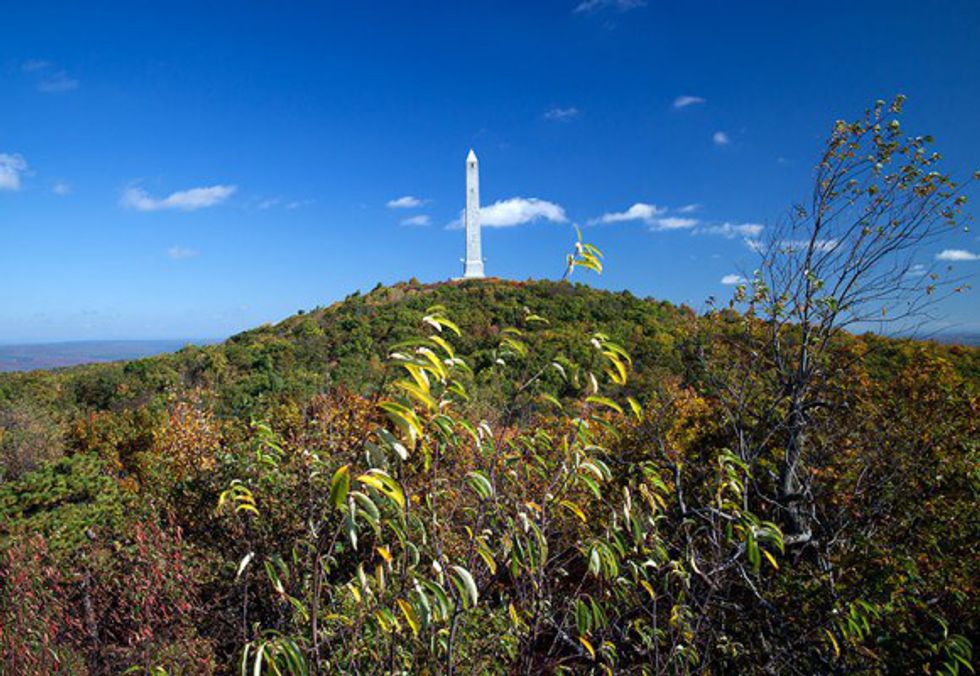 This park offers endless opportunities whether you're looking for somewhere to hike, relax or a little bit of both. Hike to the highest elevation in New Jersey, 1803 feet and then climb the monument's 220 stairs for a spectacular view of the surrounding areas

3. Buttermilk Falls, Layton, NJ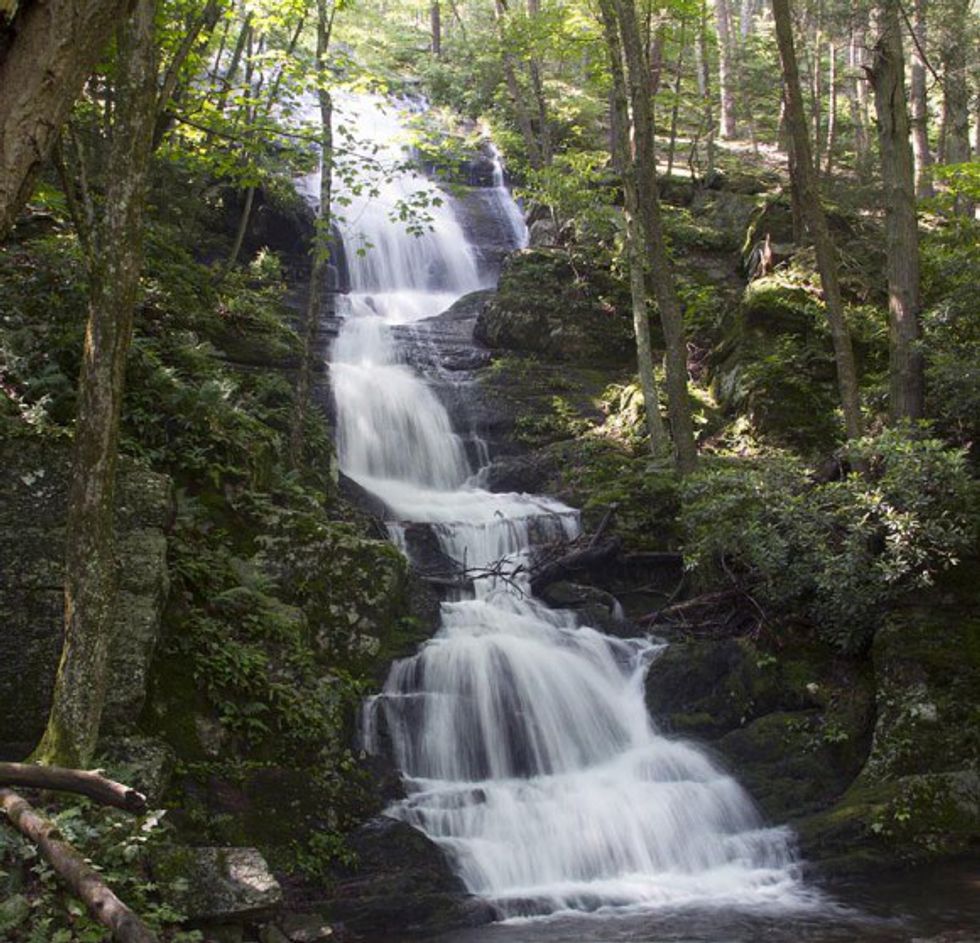 This hiking route starts at the state's highest waterfall (200 feet) where you can hike up a steep set of steps to get to the top. Once there the hiking route opens up to meet with the Appalachian Trail to Crater Lake and eventually Hemlock Pond. Whether you feel like just going to get some cool pictures of the waterfall or to explore an open forest area with plenty to discover, this hike does not disappoint.

4. Mount Tammany, Knowltown, NJ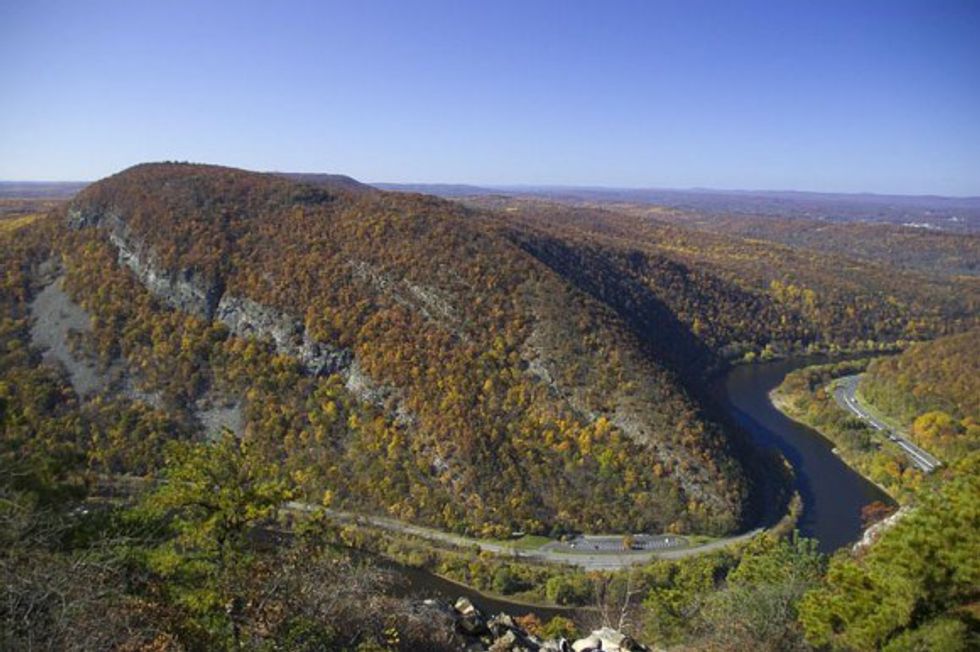 The trail heads steeply uphill to a fantastic overlook of the "Gap" which is the break in the Kittatinny Mountains carved by the Delaware River. There are endless great views of the surrounding area as well as Mt. Minsi across the way. Be prepared when going to this hike especially during a hot summer day. This hike takes a long time to accomplish so be sure to pace yourself and bring plenty of water.

5. Stairway To Heaven, Vernon, NJ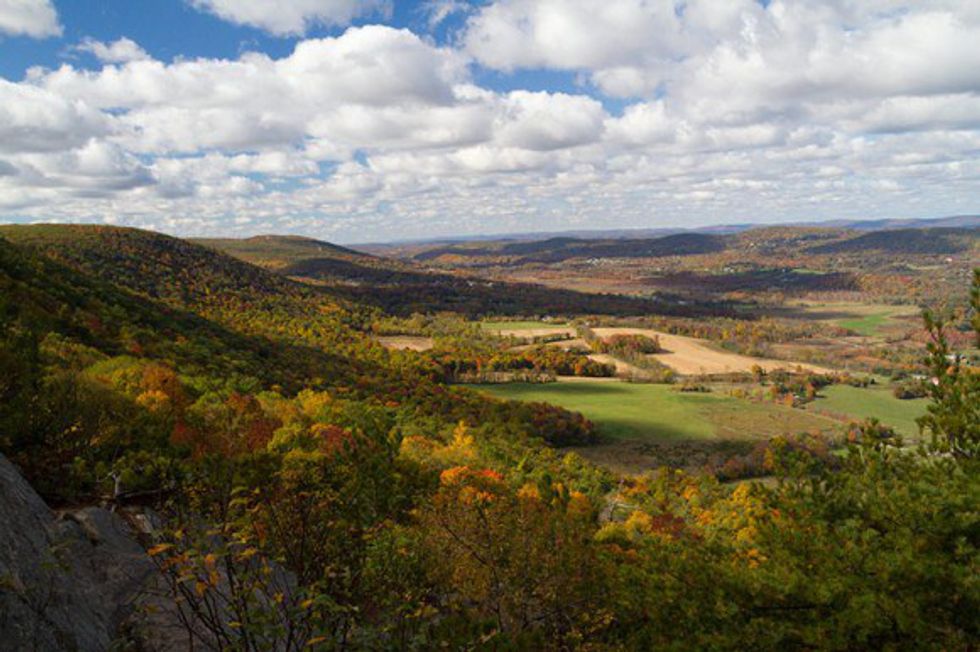 Hike boardwalks, a suspension bridge, hardwood forest, fields of wildflowers, train tracks, a cow pasture, a boulder field on the surrounding Appalachian Trail Boardwalk before steeply climbing the Stairway to Heaven to one of the best viewpoints in NJ, the Pinwheel Vista. This is by far my favorite hike in New Jersey and be sure to follow the blue trail once you get to the top to find this amazing view pictured above.