Hey! Congratulations on getting into the #1 public university in the United States. At UCLA, we work hard -- taking three quarters of classes per year -- but we also play hard, and know how to unwind. I'm just a freshman, but let me give you some inside info on how to make the most of your first year!
If you live in Hedrick (which you most likely will) expect a long walk to class but convenient access to The Study.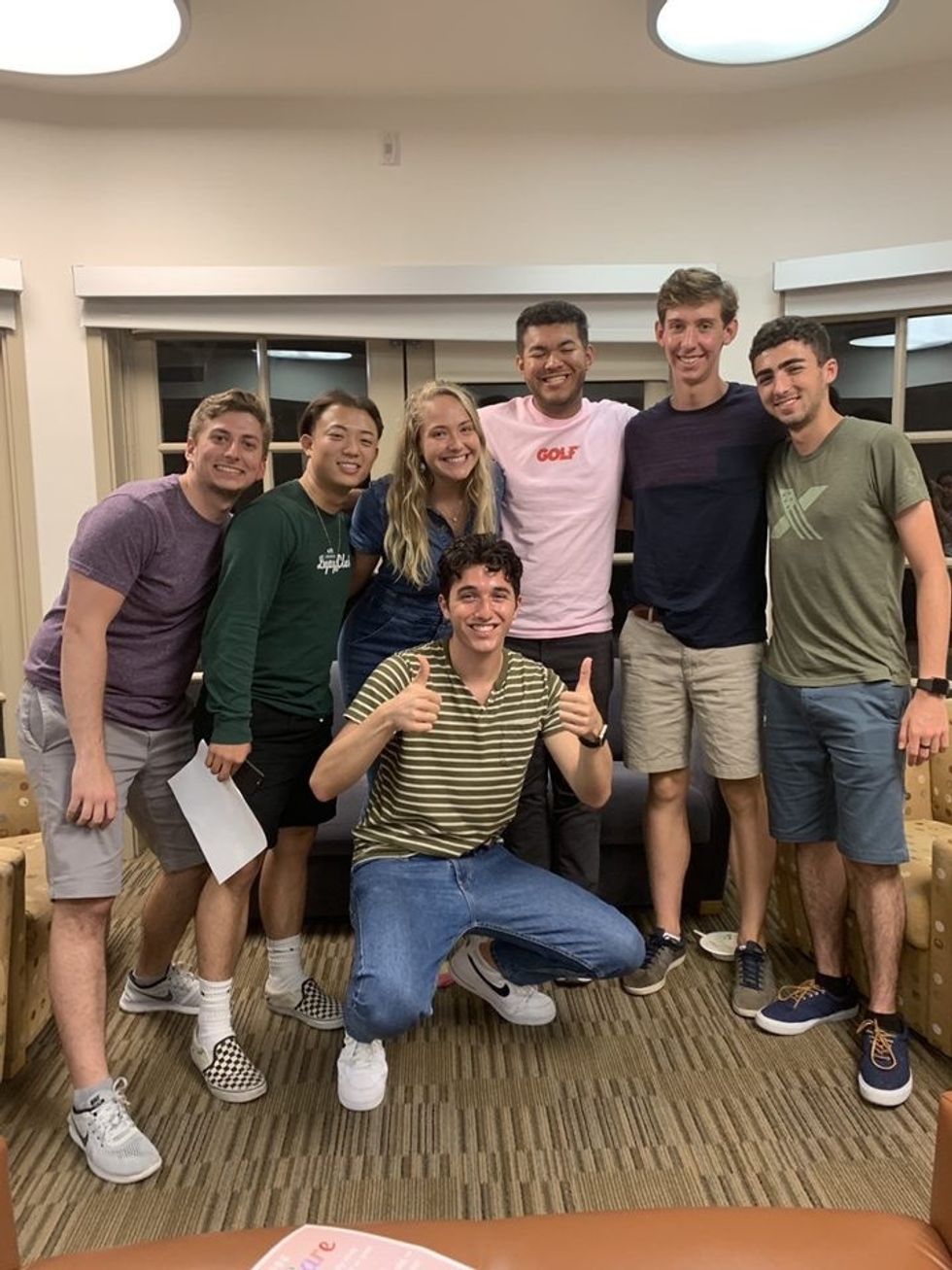 Although I lived in Sunset Village -- a dorm with A/C and that's close to campus -- most of my friends lived in Hedrick. Make sure to choose your roommates carefully, because the rooms are tiiiny. And know that you'll have to keep the windows open, like, all the time. Big pro of Hedrick: right next to The Study, UCLA's giant but bougie and intimate cafe that has delicious food and is open 24/7.
Westwood -- a hub of restaurants, stores, and activity -- is only a 20-minute walk away!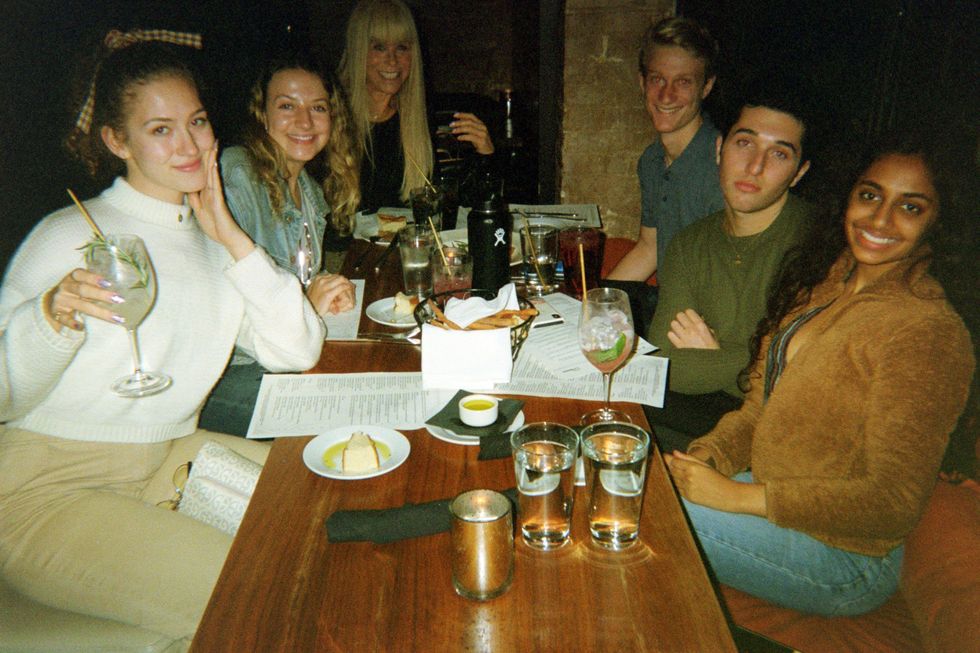 Westwood is honestly an amazing college town. It has incredible restaurants -- everything from fine dining, to Chipotle, to Pressed Juicery. There's all the stores you could need, like Urban Outfitters, Target, and Trader Joe's.
Bruin Plate (we call it B-Plate) is your go-to dining hall with restaurant-quality food.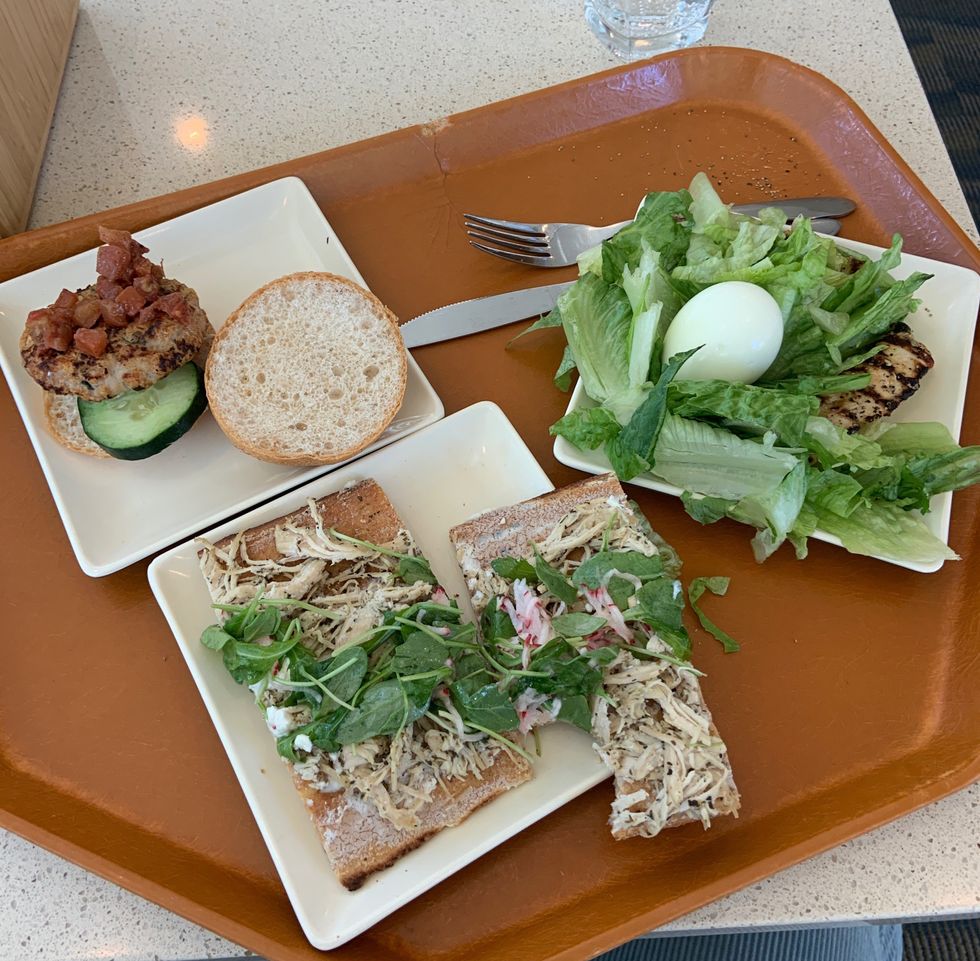 Although this is a much-contested topic, B-Plate is my favorite (and most people's) favorite dining hall on campus. It has a multitude of vegan options, everything's locally-sourced, and the food is restaurant-quality. Pro tip -- they only serve breakfast up until 9 AM on weekdays, but on weekends, they have B-Plate brunch until 2. It's absolutely delicious!
If you're looking to ~have fun~, head to the frats (if you're a girl -- they don't let in guys) most nights of the week.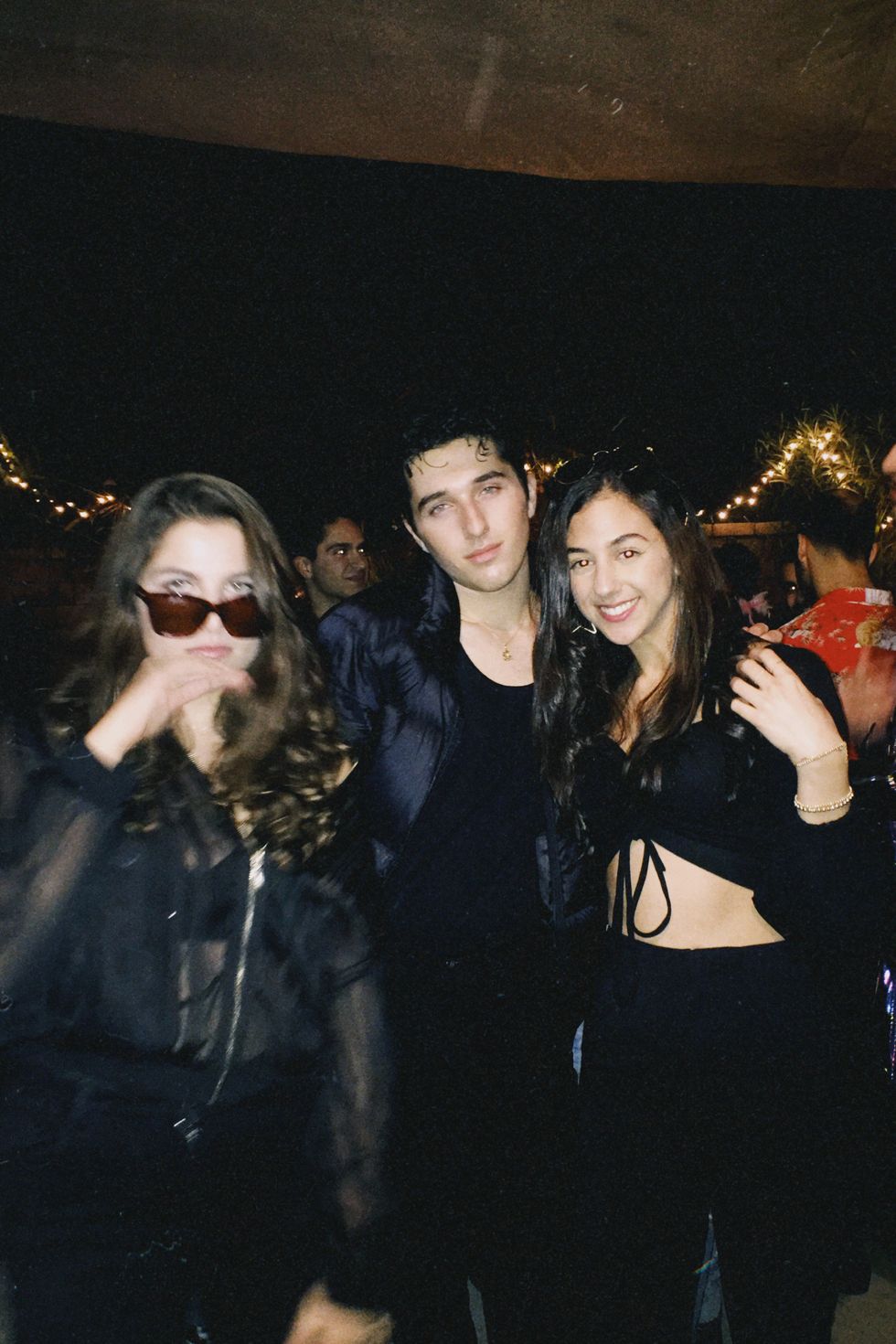 But if you're not a girl, you can still go out to house parties and such. And on big nights like Halloween or the USC/UCLA game, there are many parties. Also, a great way to get into parties is to join clubs, like the Ski Team. Or if you're Jewish, the Bayit -- the Jewish co-op on frat row -- has great quarterlies.
You've got to make the big UCLA-USC football game.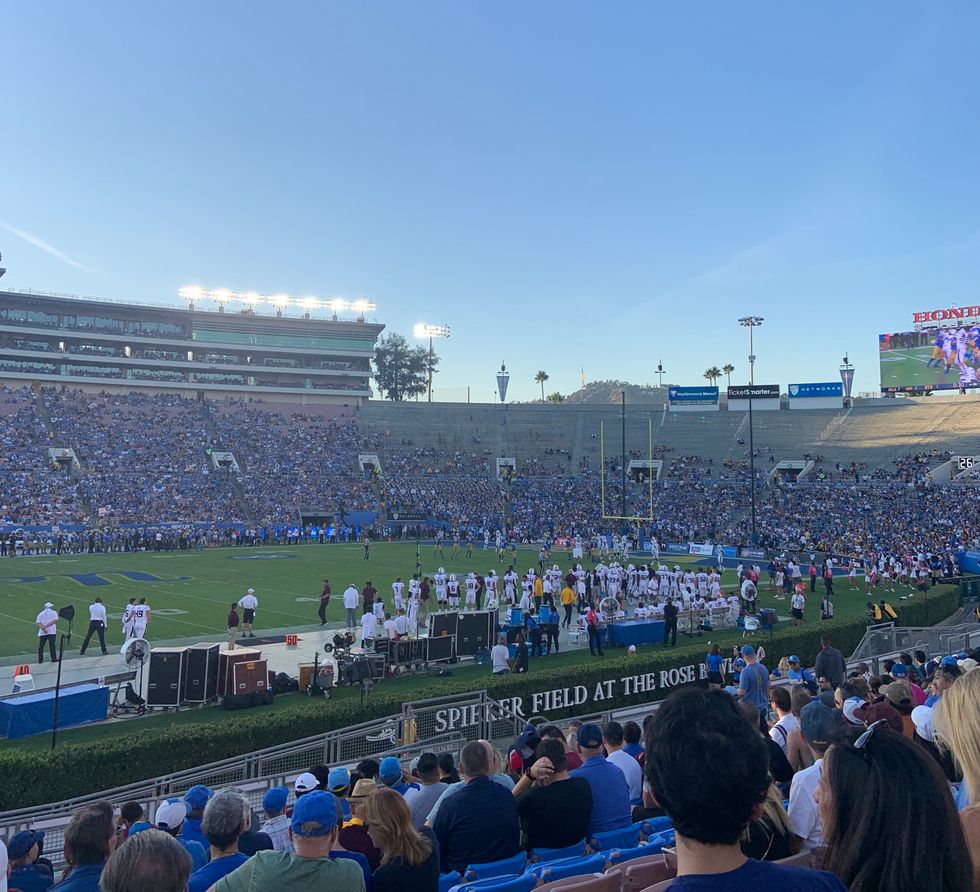 Although the trip out to the Rose Bowl might be a lot, it's still worth it to go with your friends, tailgate, and have a great time.
In fall, it's hot. In winter, it's cold at night. In spring, you'll need to burn your jeans.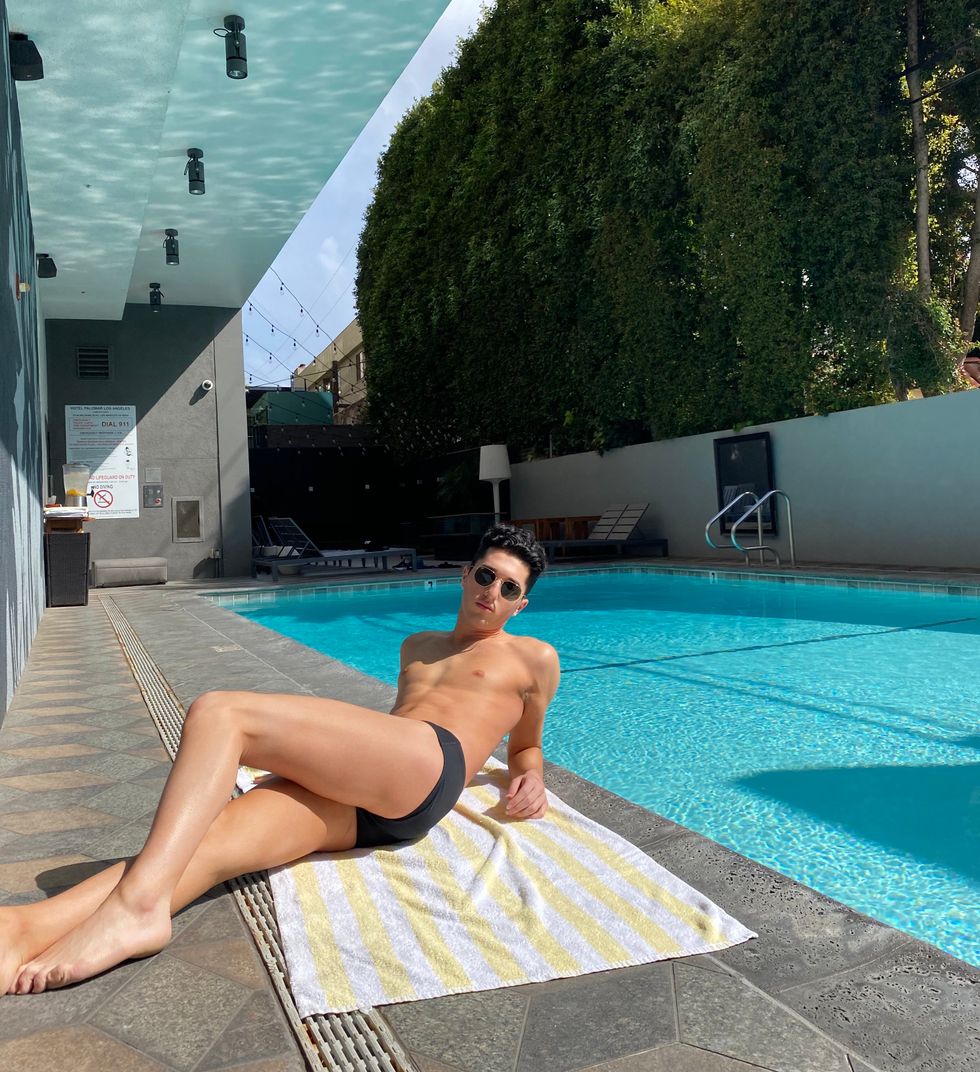 I took this photo in February. FEBRUARY! But seriously, in fall there's hardly a changing leaf in sight and it's mostly 70 degrees, in winter it only gets into the 50s at night, and spring kicks off really early and starts to decidedly heat up around late-March/April. If you don't like seasons, you're going to love UCLA.
If you're feeling confident, the underwear run before finals is always exciting.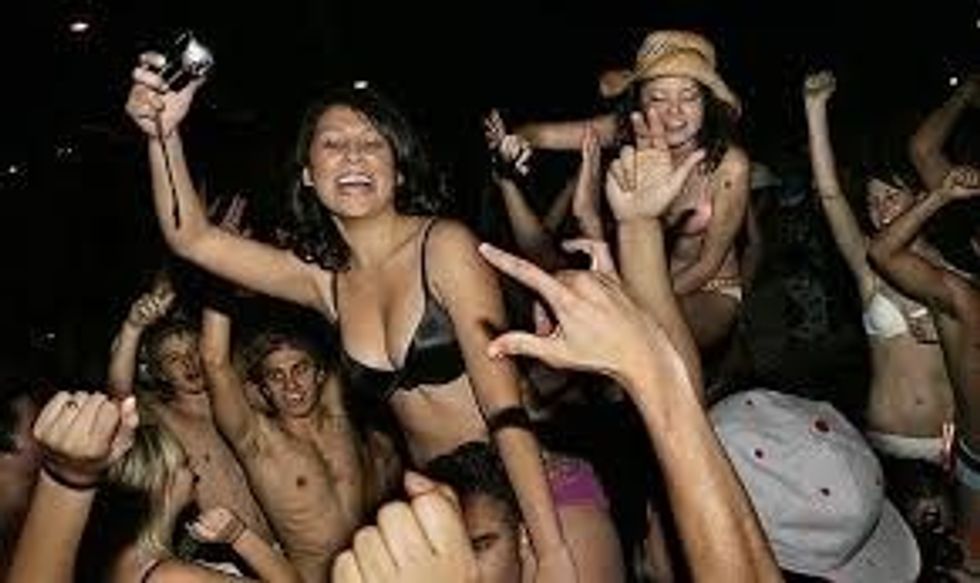 LA Times
I'll admit, I didn't partake in the Undie Run this year (I just had so much studying to do). But my friends went and had a great time. This event is actually mildly high-profile -- cops know about it and there's deputies covering the event, and reporters too. This image is from an LA Times article covering the Undie Run a few years back. I'll definitely be stripping down and joining the fun next year.
Make the most of your freshman year -- go out, make friends, join clubs -- because even if the quarter system feels like forever, it's gone in a flash.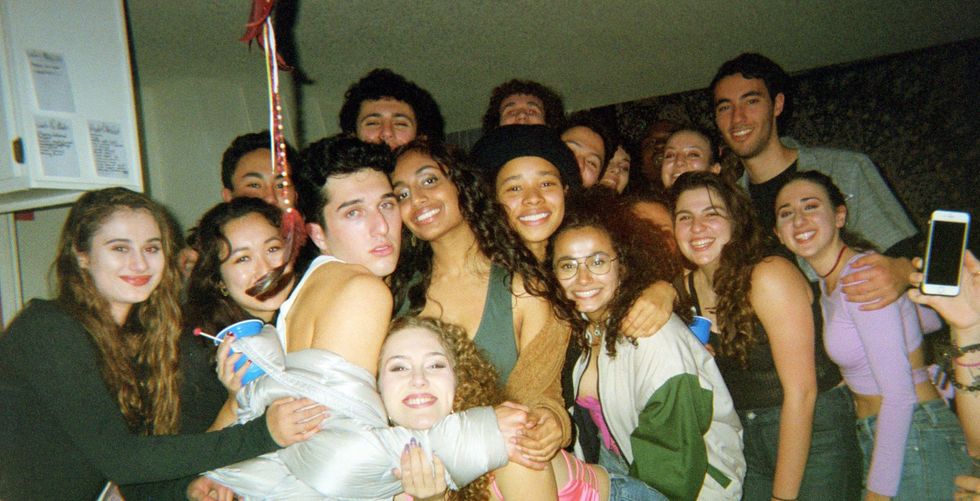 This is a photo from my nineteenth birthday party that my friends threw for me, which really shows that you will meet amazing people at UCLA. In a school of 40,000 students, it can feel overwhelming to find your group, but you will -- you just have to put yourself out there.
If you're looking for a community, you should definitely join the UCLA chapter of Odyssey! It's an amazing community that's connected me to such awesome people. Email odyssey.ucla@gmail.com introducing yourself. Who knows, this could be the club that connects you to the amazing UCLA experience. Congratulations!