Playing adult sisters who find out their parents are selling their childhood home, Tina Fey and Amy Poehler's characters decide to throw one last massive rager to conclude their reign over the household. As the trailer for the upcoming comedy shows, this film has everything: an amazing cast, hilarious scenarios, and a dance routine featuring the two starlets. Is there anything they can't do?!

Watch the trailer for Sisters here:
Tina and Amy are clearly the dynamic duo of Hollywood, and they have been for quite some time. They met in the early '90s at an improv. class and have been good friends ever since. They tackled the show Saturday Night Live, with Tina becoming the first female head writer and the duo becoming the first women to co-anchor the "Weekend Update" segment of the show. Individually and together, they have accomplished things that some can only dream of.
Just in case you forgot any of those accomplishments, here are some of the reasons why Tina Fey and Amy Poehler are simply the best:
1) They're both best-selling authors
Tina's "Bossypants" and Amy's "Yes Please" are two books that are totally worth the read. (And if you enjoy both of these books, definitely pick up a copy of Mindy Kaling's "Is Everyone Hanging Out With Me? (And Other Concerns))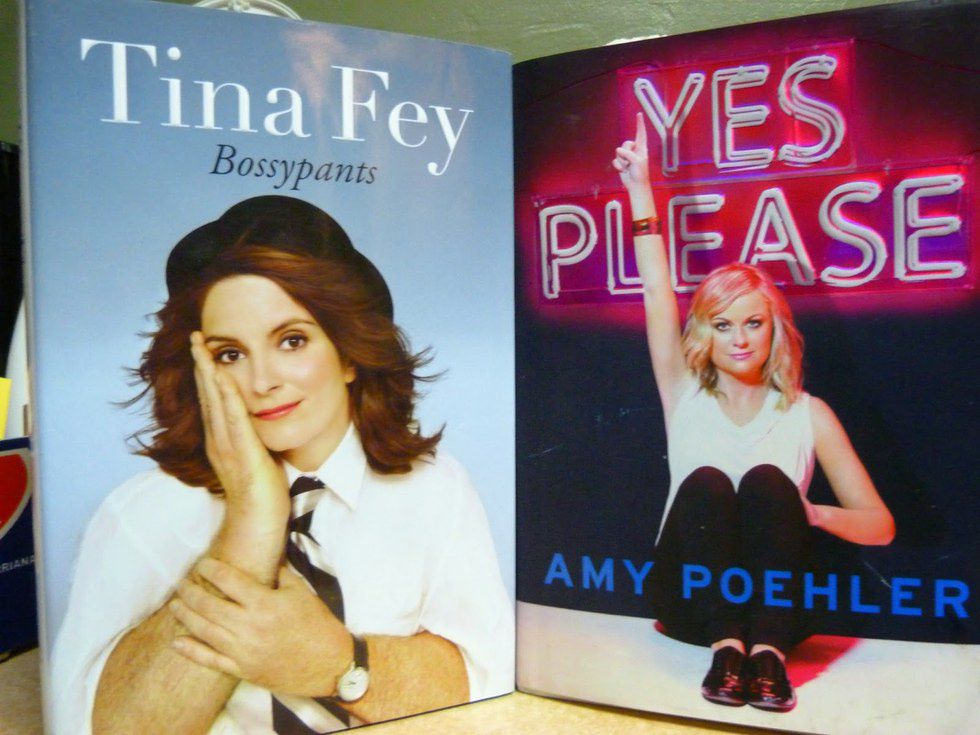 2) They have had successful TV shows
Parks and Recreation would have been nothing without Amy's Leslie Knope, and 30 Rock was a wonderful show with Tina's Liz Lemon at the forefront. Both shows have also won various awards, making them both the best of the best.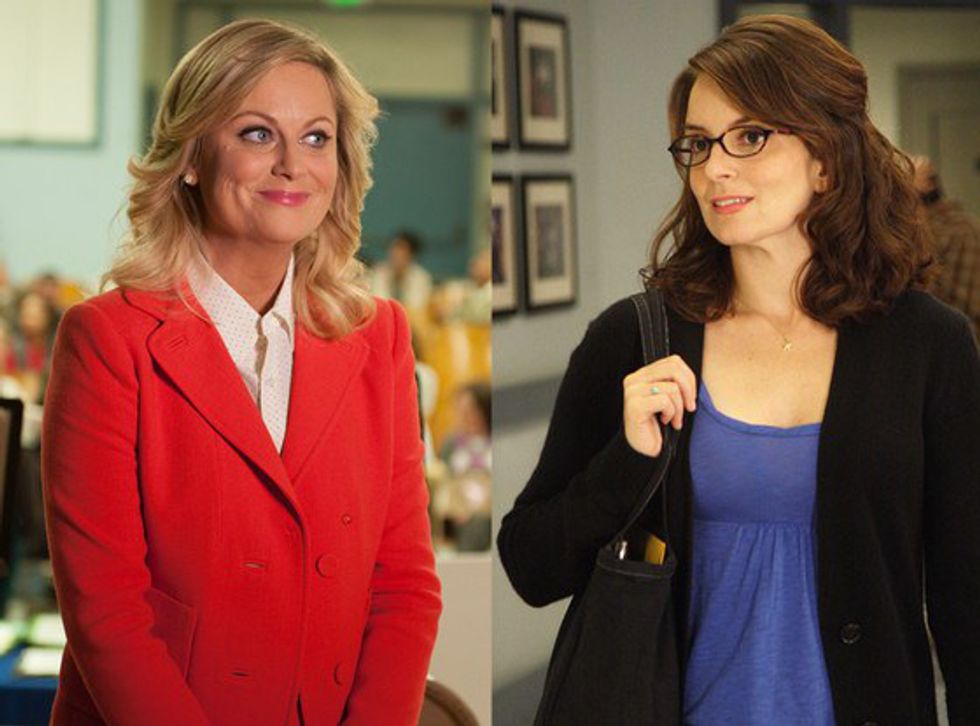 3) They're award show hostesses with the most…esses
Together, they've hosted the Golden Globes award show for the past three years in a row (2013, 2014, and 2015), with jokes so clever you couldn't help but laugh out loud during their monolauges.

4) They star in other hilarious movies together
Both played minor characters in the teen classic Mean Girls (which Tina Fey wrote), they star in the film Baby Mama together, and also make a quick cameo in Anchorman 2: The Legend Continues. These films prove that every movie could use a little Tina-and-Amy magic.
[rebelmouse-proxy-image https://media.rbl.ms/image?u=%2Ffiles%2F2015%2F07%2F19%2F6357294099313216901195421066_amy-poehler-tina-fey-together.gif&ho=http%3A%2F%2Fcdn1.theodysseyonline.com&s=1014&h=6797c16136c3bb83d7c7611613d238eab52ef1139f778a10a0d27938f2c9517e&size=980x&c=2699114469 crop_info="%7B%22image%22%3A%20%22https%3A//media.rbl.ms/image%3Fu%3D%252Ffiles%252F2015%252F07%252F19%252F6357294099313216901195421066_amy-poehler-tina-fey-together.gif%26ho%3Dhttp%253A%252F%252Fcdn1.theodysseyonline.com%26s%3D1014%26h%3D6797c16136c3bb83d7c7611613d238eab52ef1139f778a10a0d27938f2c9517e%26size%3D980x%26c%3D2699114469%22%7D" expand=1]

And, finally,
5) They are hilarious women who inspire people everywhere.
Whether it's through their books or their TV roles, these two say the best things. They inspire others with their quotes and remind us to live our lives on our terms. Plus, I'd much rather read their quotes as an Instagram caption than one more over-used song lyric.
Here are some of their quotes that we all need in our lives:
"Do your thing and don't care if they like it." –Tina Fey
"There's power in looking silly and not caring that you do." –Amy Poehler
"It will never be perfect, but perfect is boring. Perfect is overrated." –Tina Fey
"Find a group of people who challenge and inspire you, spend a lot of time with them, and it will change your life. No one is here today because they did it on their own." –Amy Poehler
"Always remember the most important rule of beauty which is: who cares?" –Tina Fey
"No one looks stupid when having fun." –Amy Poehler