Recently I've seen several videos on my For You Page that describes how to make a popular new recipe: mini cucumbers and bell peppers topped with cream cheese, Valentina hot sauce, and Tajin seasoning.
The taste test proved that TikTok has done it again: the recipe was a huge success! The Tajin seasoning was definitely dominant on the cucumbers, but the peppers took the majority of the flavor during those bites. I would highly recommend this healthy and refreshing snack.
Secure and clean the groceries.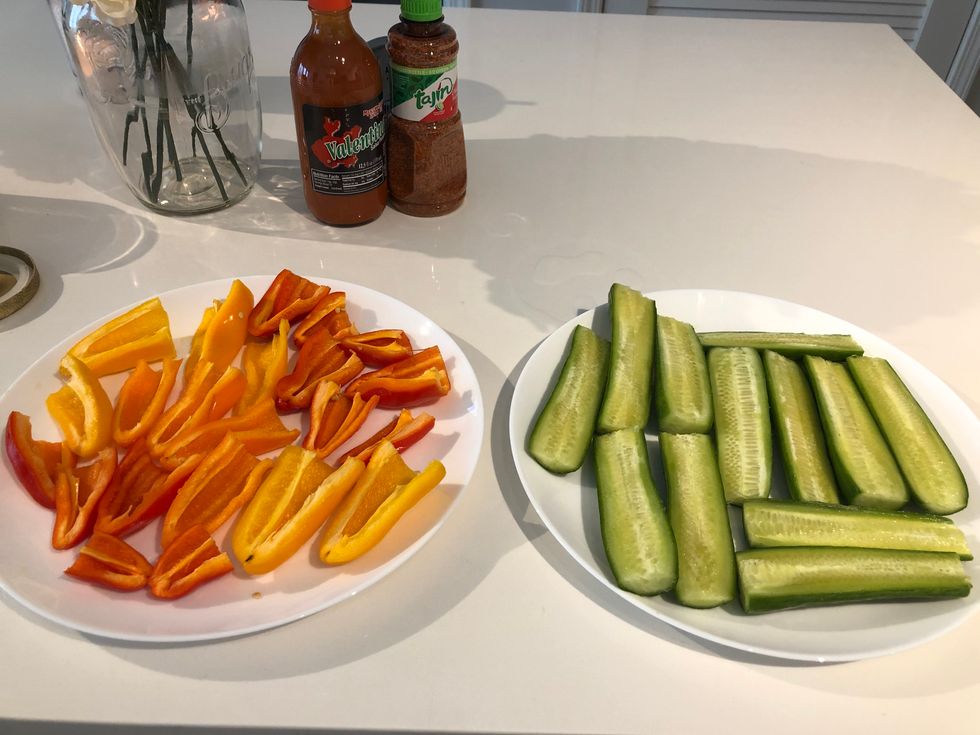 Meagan Hoffman
First, I went to Walmart, which was the only place I could find the special Tajin seasoning. After securing the groceries, I headed home and started to wash my produce.
Once the cucumbers and bell peppers were nice and clean, I sliced them in half to leave space to fill the cream cheese.
Slice in half.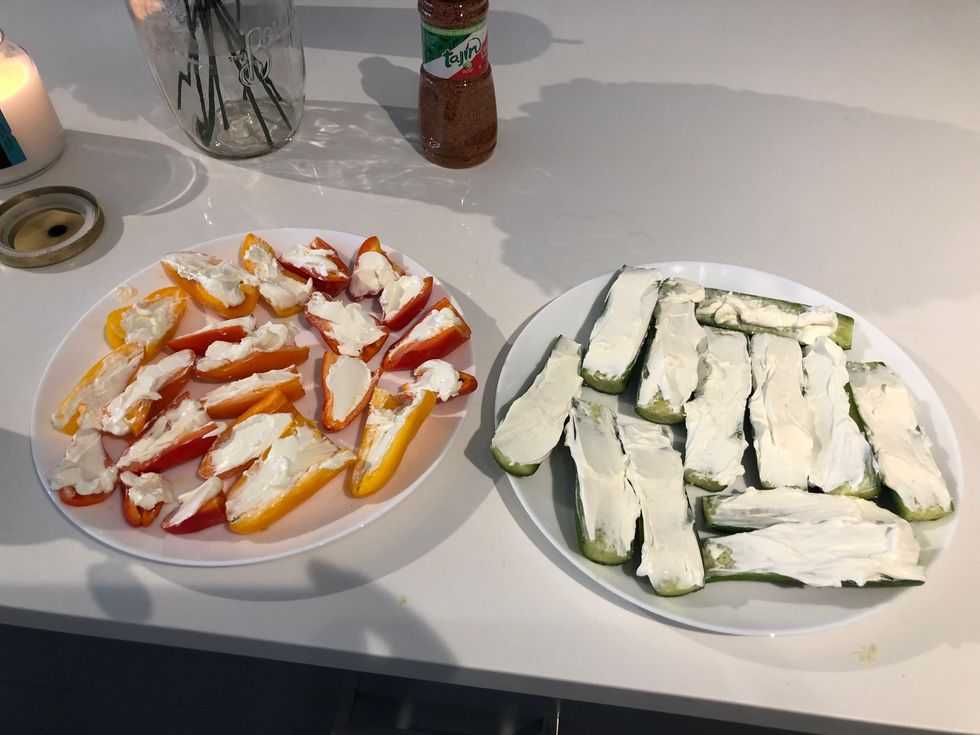 Meagan Hoffman
I took a spoon and scooped a generous amount of Philadelphia cream cheese into the bell peppers and on top of the cucumbers.
Be sure to pat the cucumbers dry to ensure that the cream cheese doesn't slide off of the tops.
Add the toppings.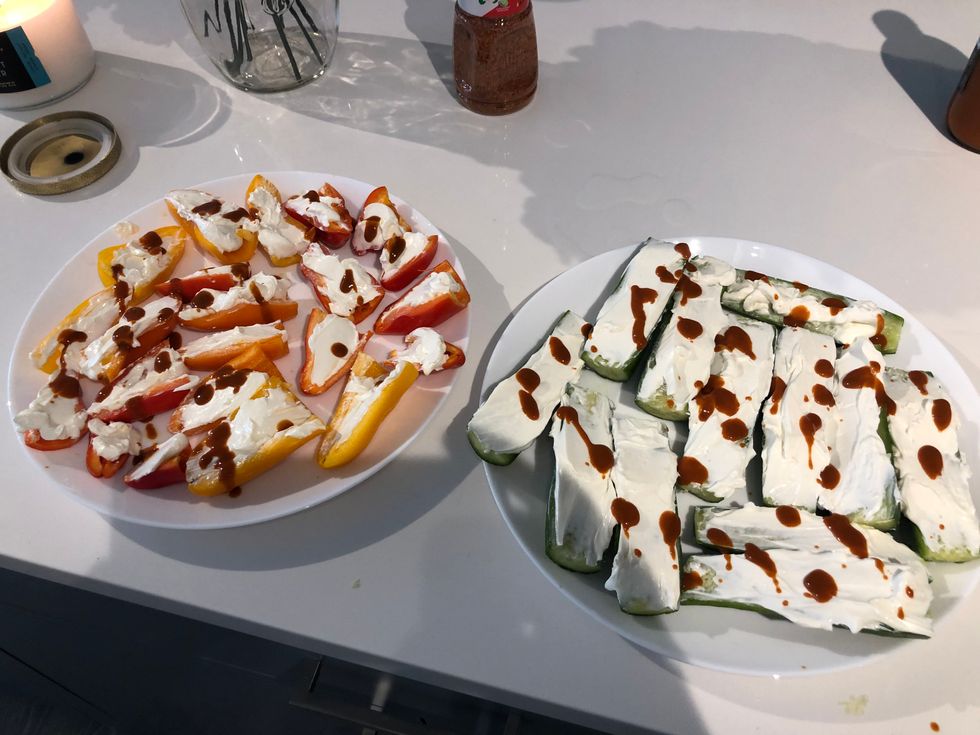 Meagan Hoffman
Once the cream cheese was placed, I opened up the Valentina hot sauce (only 88 cents at Walmart). I'm sure that any hot sauce would taste fine, but I wanted to follow the TikTok recipe to a T to really get the full experience.
I blotted some hot sauce on each pepper and cucumber, ensuring that each bite would be flavorful and spicy.
Sprinkle on tajin.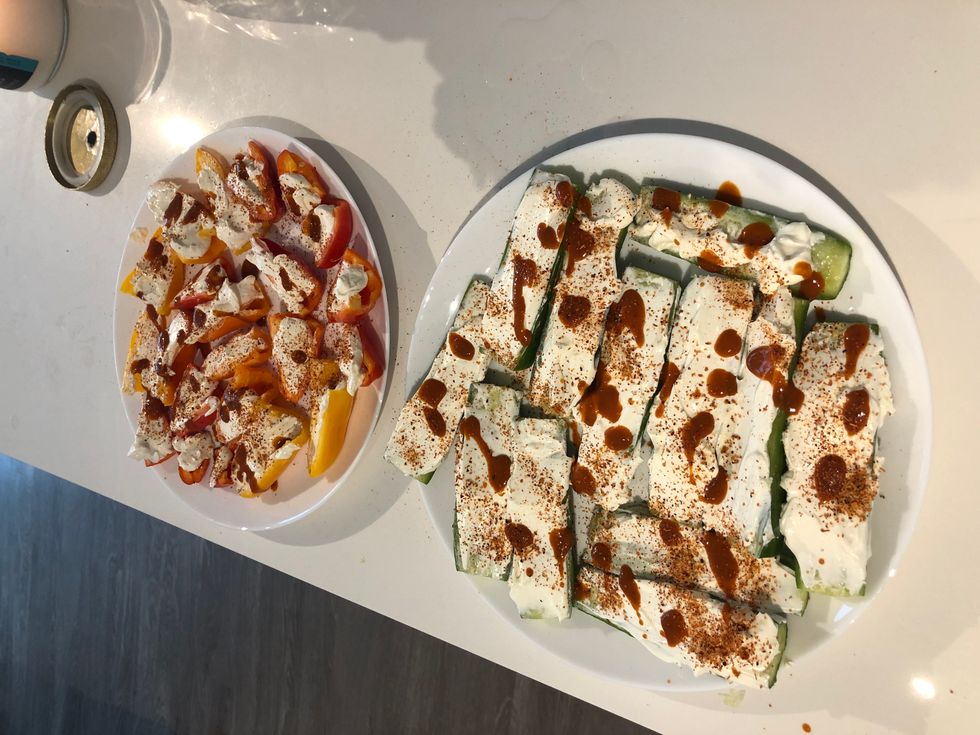 Meagan Hoffman
The final step, and arguably the most important, was to sprinkle Tajin seasoning all over the delicious peppers and cucumbers. This part really depends on your taste, but I would recommend as much Tajin as possible.