Self-Isolation and social distancing making you bored? Well, below are some ideas on what to do while quarantined from the coronavirus.
1. Have A Self-Care Day
RT Purell Releases New Life-Sized Foaming Body Sanitizer - https://t.co/vC862wMdrU #meded #FOAMed #hcsm

— GomerBlog (@GomerBlog) 1505583063.0
Is the stress of self-isolation getting to you? Try taking some time to just relax and unwind - treat yourself!
2. Get Artsy
Have some extra time on your hands? We all do. What better time than now to dig into your artistic side? Just use some extra materials from around your house and let your imagination run wild!
3. Try A New Recipe
Running out of new ideas for dinner? Don't worry! With just some random stuff from the back of your pantry and a little creativity, you'll be eating like a college student waiting for payday in no time!
4. Write A Book
Book 75: Surrounded by Idiots: The Four Types of Human Behavior and How to Effectively Communicate with Each in Bus… https://t.co/fGQYoJxgSZ

— Andrew Murray (@Andrew Murray) 1575353726.0
If arts and crafts or cooking isn't really your thing, maybe writing is! Really take the time to reach deep within yourself and let your voice be heard! Tell the world how you really feel!
5. Meet Up With Friends
The ultimate @UnfriendedMovie drinking game & #giveaway http://t.co/9wZO7oik2N http://t.co/1KRoduK0YZ

— GotchaMovies (@GotchaMovies) 1439235842.0
What better way to hang out than from the comfort of your own home?
6. Learn Something New
In locked down Wuhan, teachers use an app called DingTalk to set homework. Kids realised if it got enough one-star… https://t.co/gBKaKLmPmD

— Mike Brrrrrd (@Mike Brrrrrd) 1583601473.0
With all schools being transferred online, learning has become all the easier. Picking up a class or two will certainly help to keep your mind active.
7. Spend Time With Family
Being isolated at home gives you the perfect opportunity to spend some quality time with loved ones and get to know each other on an even deeper level.
8. Make Money From Home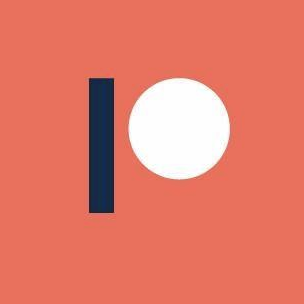 Patreon (@Patreon) | Twitter
A recent development since the start of the virus is that many people have been laid off due to the imposed quarantine. If you are one of these people, fear not! There's many different jobs one can do from their house, including freelancing, video editing, graphic design, or something more… unique.
From Your Site Articles
Related Articles Around the Web