We've all been there, whether it was a nasty break up or just one of those days where you're down in the dumps. As we navigate to the couch and binge watch every sappy love story on Netflix that somehow makes us feel like there's a light at the end of the tunnel, the night isn't complete with a good pint (or even half gallon, thanks Blue Bell) of ice cream.
1. Ben And Jerry's Half Baked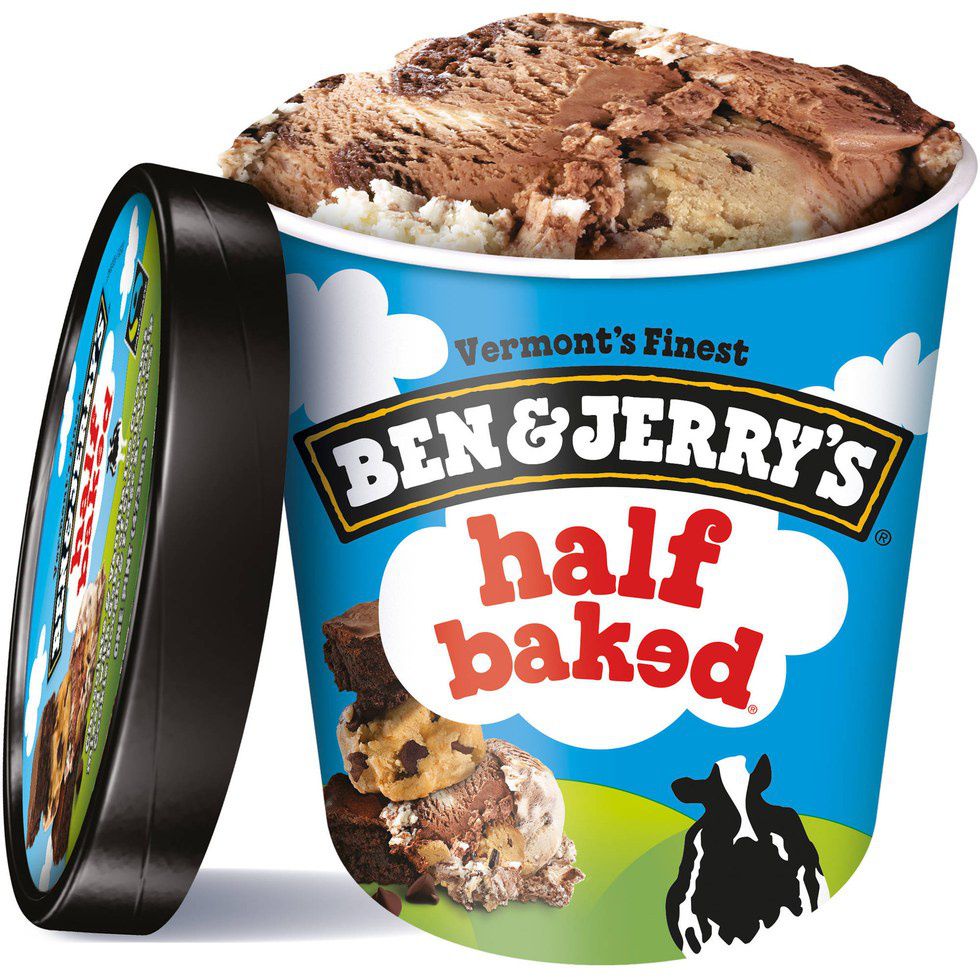 This is a classic, if you haven't tried or at least heard of this oldie-but-goodie you must be living under a rock. But all is well, I will fill you in with the delicious details. Made up of two flavors that are deliciously swirled together — chocolate fudge brownie and cookie dough — this ice cream will leave your taste buds satisfied while you binge watch your rom coms. Plot twist, if you're a calorie counter you can get this flavor in a frozen yogurt to alleviate some carbohydrates, your welcome health freaks.
2. Blue Bell I Love Chocolate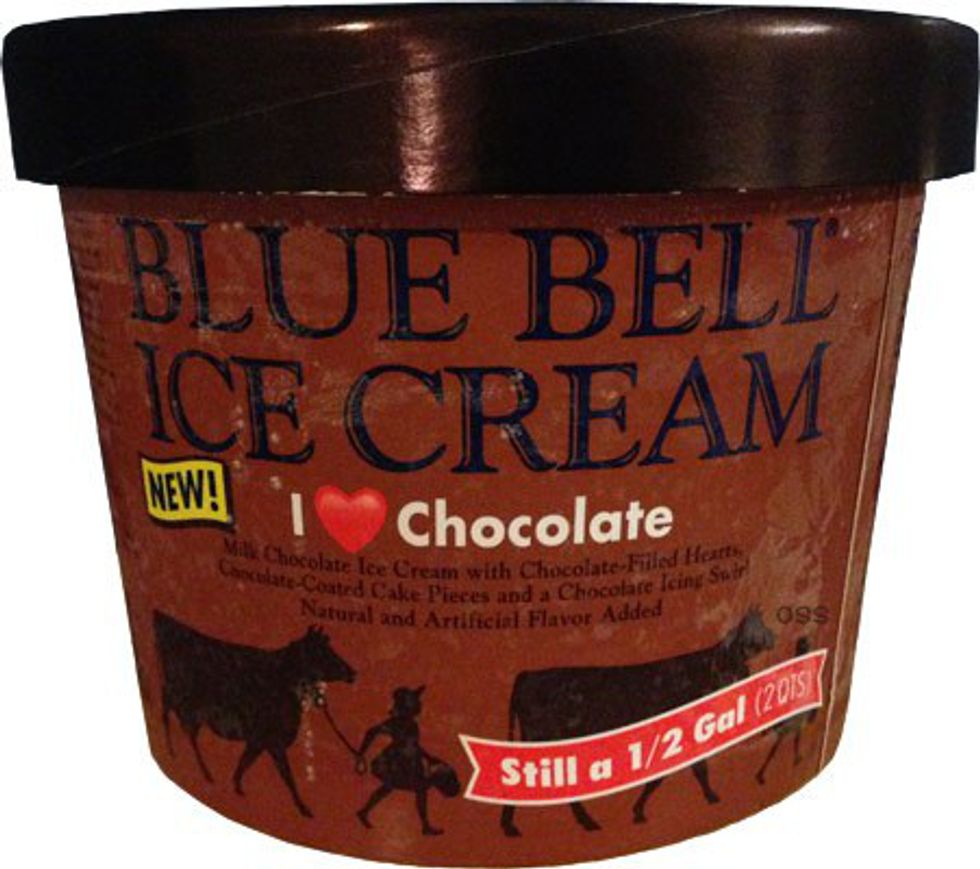 The first thing your heart searches for after a good cry sesh is chocolate, chocolate, and more chocolate. Since everything is bigger in Texas, Blue Bell so thoughtfully provides you a half a gallon of this delicious milk chocolate ice cream with chocolate filled hearts, chocolate coated cake pieces and a chocolate icing swirl. Talk about deliciousness.
3. Halo Top Birthday Cake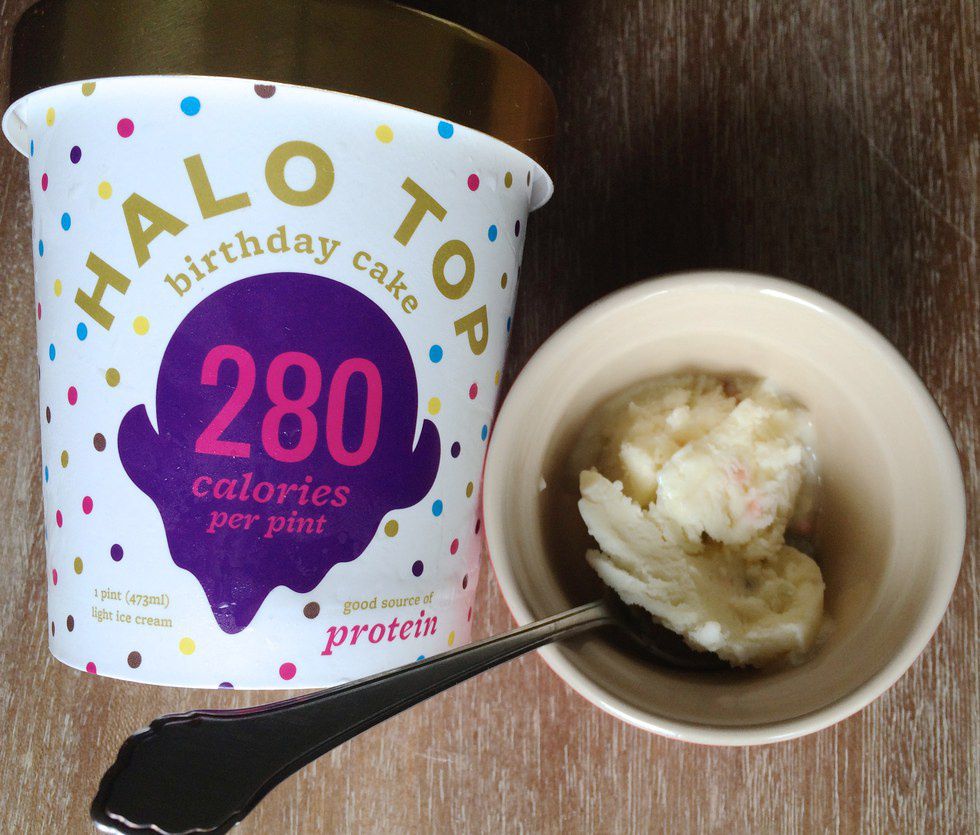 Psttt...calling all the health conscious all natural gluten free peeps, this one's for you! At 280 calories a pint and high in protein, you don't have to feel guilty stuffing the whole dang thing in your mouth after a hard day! Birthday cake is my personal favorite because it was like eating a low cal cake. Fabulous.
4. Talenti Mediterranean Mint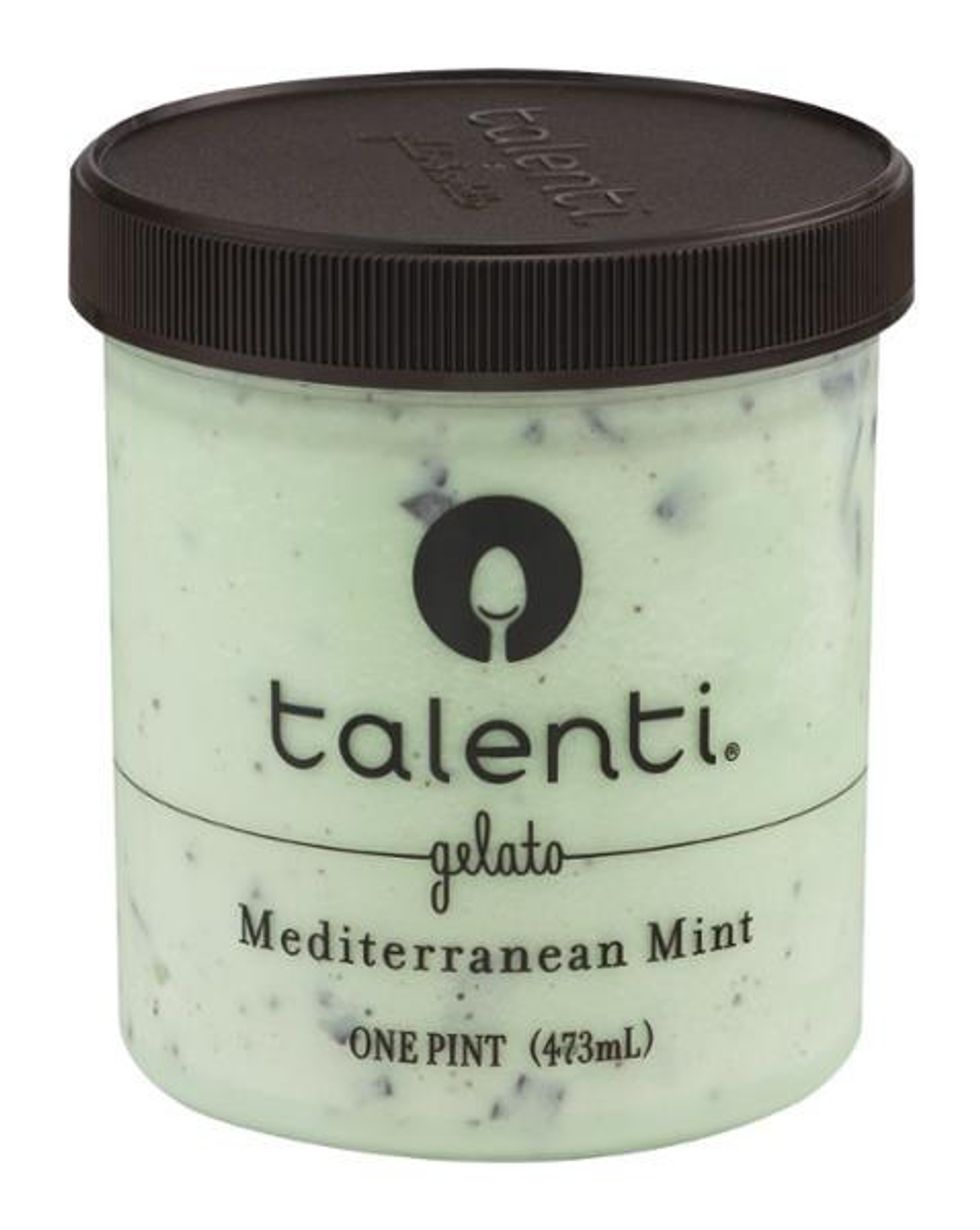 What a refreshing and smooth gelato! Talenti is by far one of my favorite gelato makers, and the amazing thing about gelato is it isn't as thick as ice cream and it won't send you straight into a food coma. The ingredients are simple and all natural; this dessert will be sure to lift up your spirits.
5. Breyer's Gelato Temptations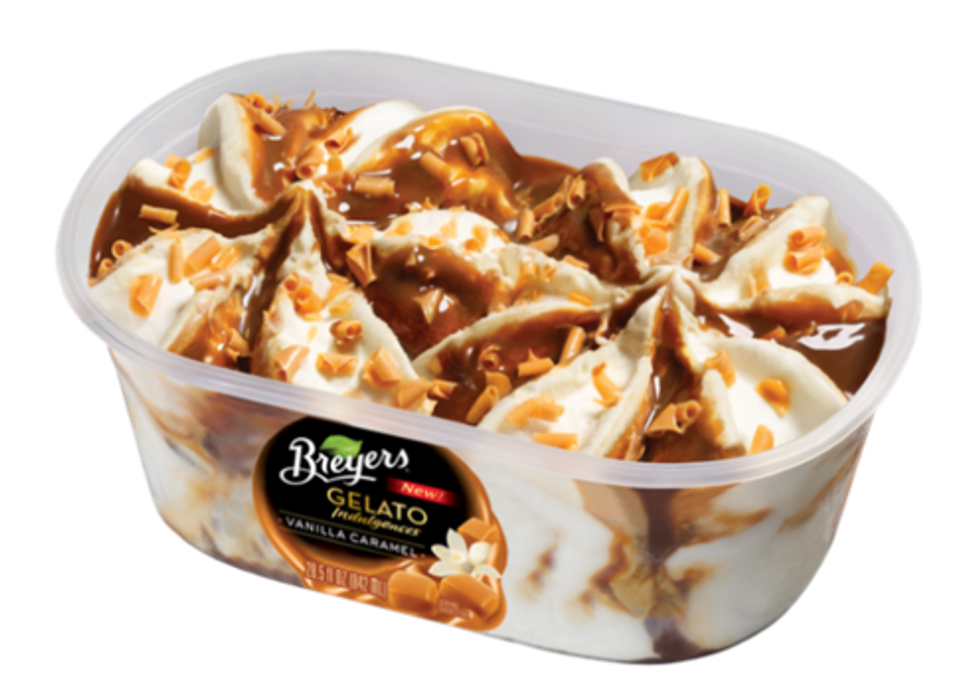 Drum roll please, my absolute favorite on the list. Any Breyers Gelato Temptations will send your taste buds into overdrive and almost make you feel like you're at some cute diner in Italy eating dessert with a glass of red wine. The decadence of their flavors with the caramel shavings or chocolate drizzle will cure any heartache. My favorite is Vanilla Caramel, with an honorable mention going to the Tiramisu and Mint Chocolate Chip flavor.
There you have it, I hope that you take this list on your next late night grocery trip and pick up these wonderful indulgences. Remember, no boy is worth the tears, you will get through whatever brings you down, but more importantly ice cream will always be there to pick you up when you're down.