Have you heard of The Aces? If not, you better get on that soon because you definitely don't want to miss out. This all girl, all rock band from Utah is absolutely killing it. The band is composed of Cristal Ramirez on lead vocals and guitar, Katie Henderson on lead guitar and vocals, McKenna Petty on bass and Alisa Ramirez on drums.
Not too long ago the band played a sold-out show at the 7th Street Entry in Minneapolis and gave their fans a night that they will never forget. From the moment the band stepped on stage to the end when they held hands with those in the crowd the atmosphere in the building was incredible.

The band opened with "Put It on the Line" which had the crowd bopping from the start. "Stay" and "Bad Love" followed. During "Bad Love" many in the crowd held colored paper hearts up over the flashlight on their phone to illuminate the love. Singer and lead guitarist, Cristal Ramirez responded to the act by saying, "Minneapolis you are beautiful." The love was clearly evident in the room.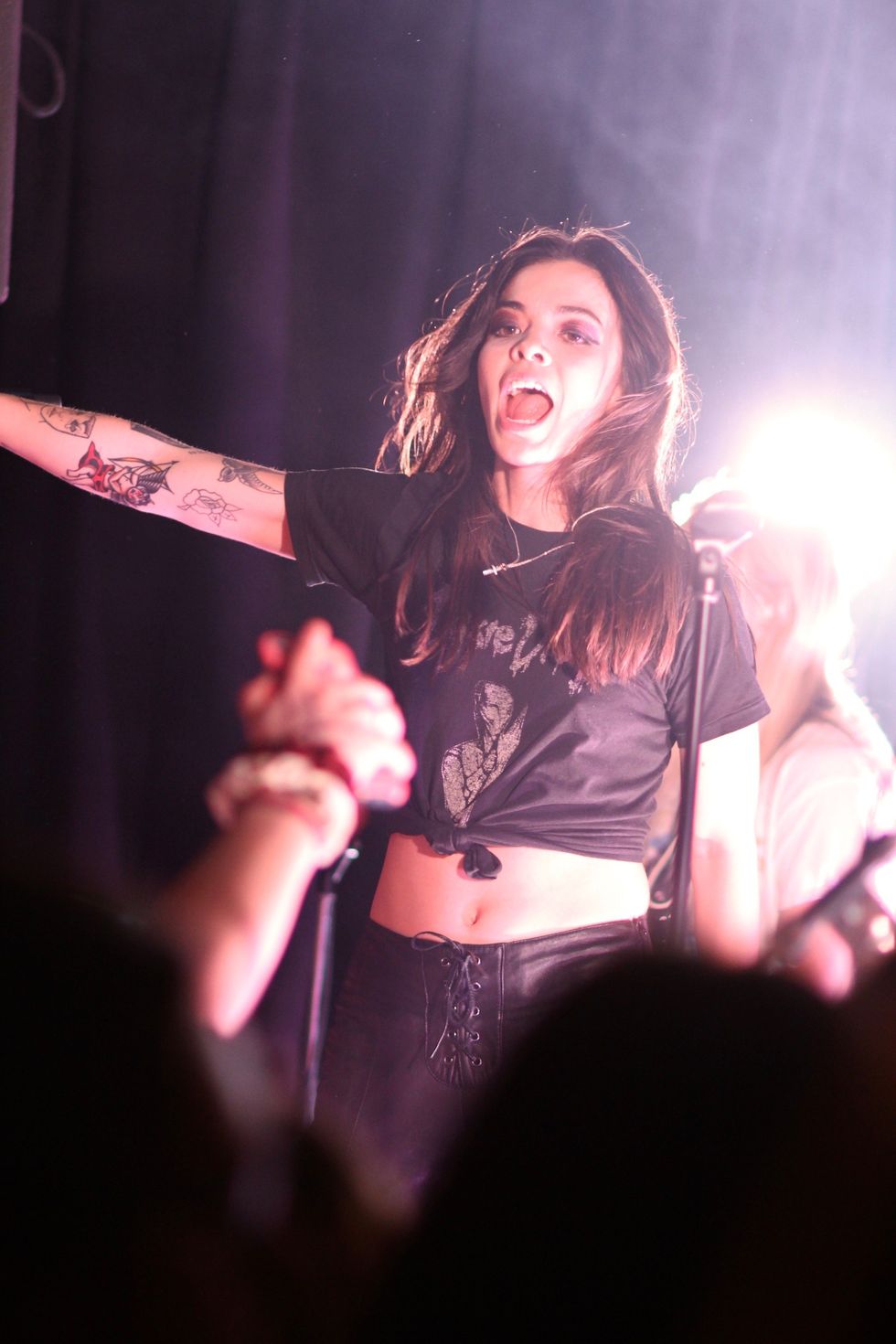 Patsy Thayieng
Another highlight of the night came when the band mentioned how they played at the 7th Street Entry on their very first tour and how it feels so good to be headlining it this time around. The band then threw it back a bit by playing an "oldie" called, "Baby Who" which the crowd seemed pleased with as they screamed back every lyric.
A few songs later, the band played "Last One" which was another track that got the crowd moving and throwing their hands up in the air.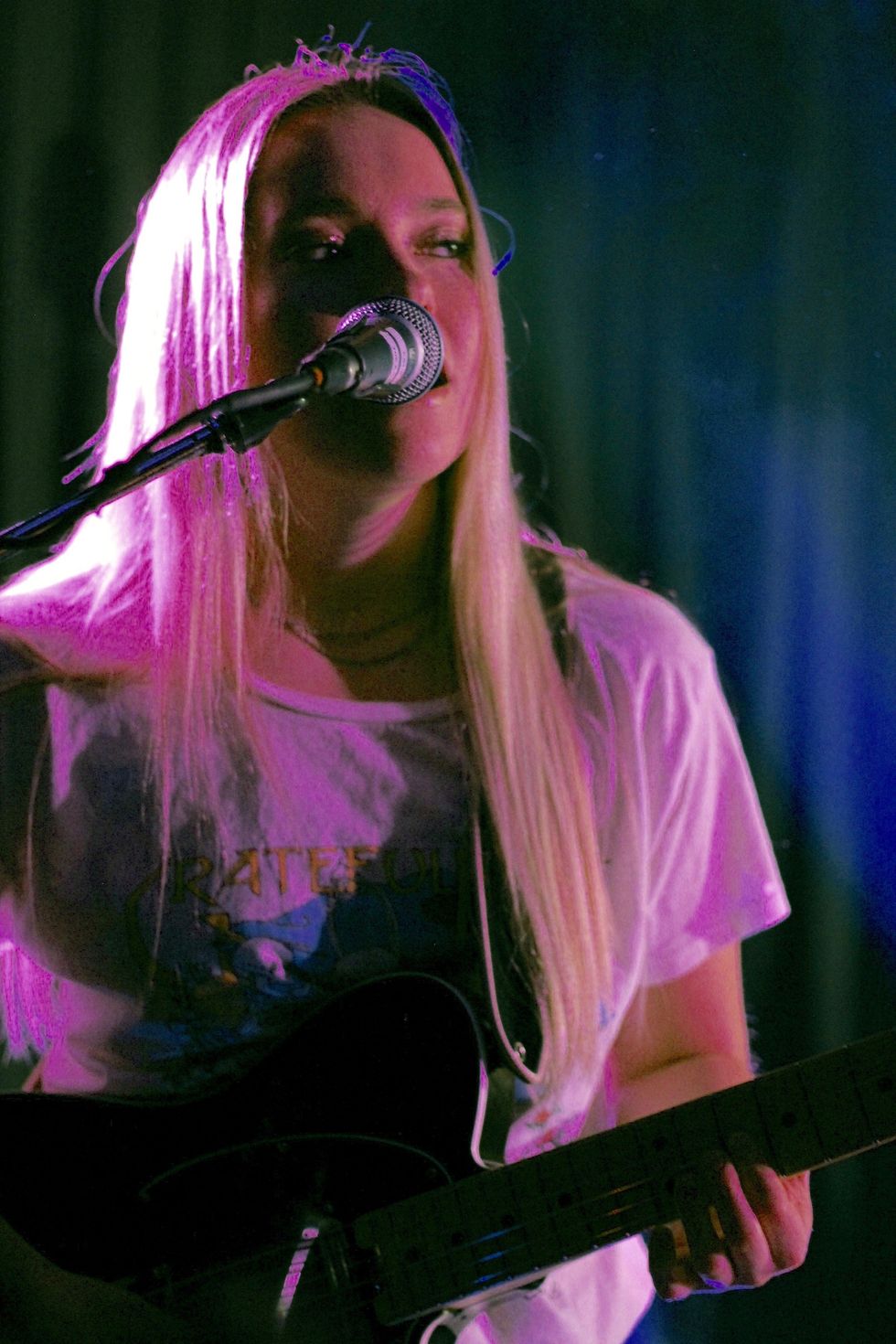 Patsy Thayieng
"We put out our record a year ago and if we had to pick one song to describe The Aces thus far it would have to be this one," said Cristal before diving into the opening notes of "Volcanic Love." It was during this song that the energy in the room went up a notch and stayed that way throughout the next few including, "Physical," Fake Nice" and "Waiting for You."
The band thanked the crowd as they did multiple times throughout the show and ran off stage before returning a few moments later for their encore. The encore featured "hurricane" which was definitely the slowest tempo song played throughout the night, but really displayed the vocal talent of Cristal Ramirez. The band closed with "Stuck" which was a total crowd pleaser and a great way to end an unforgettable evening.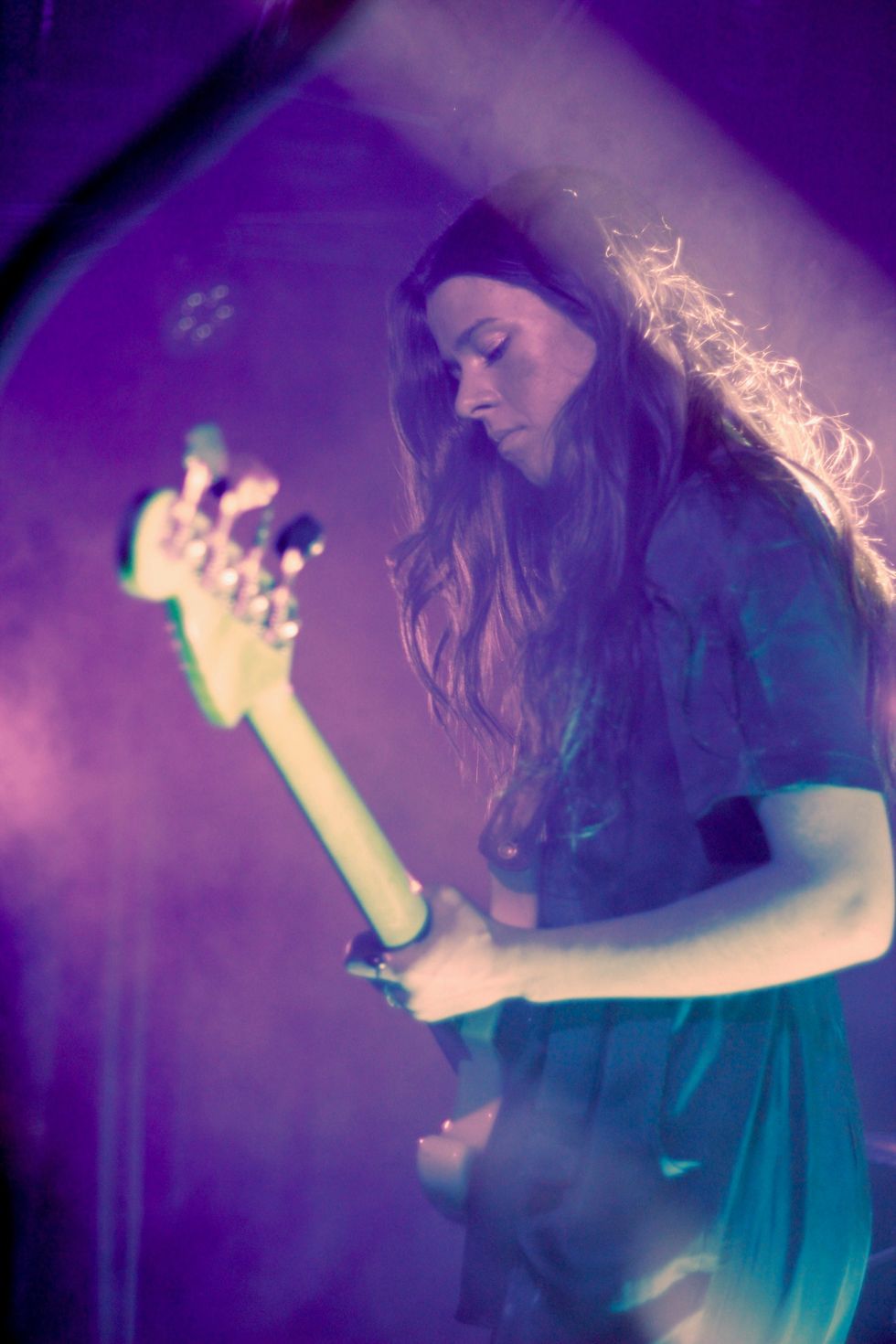 Patsy Thayieng
If you ever have a chance to see The Aces live, do it! I guarantee you will leave with a smile and most likely a few new friends as well.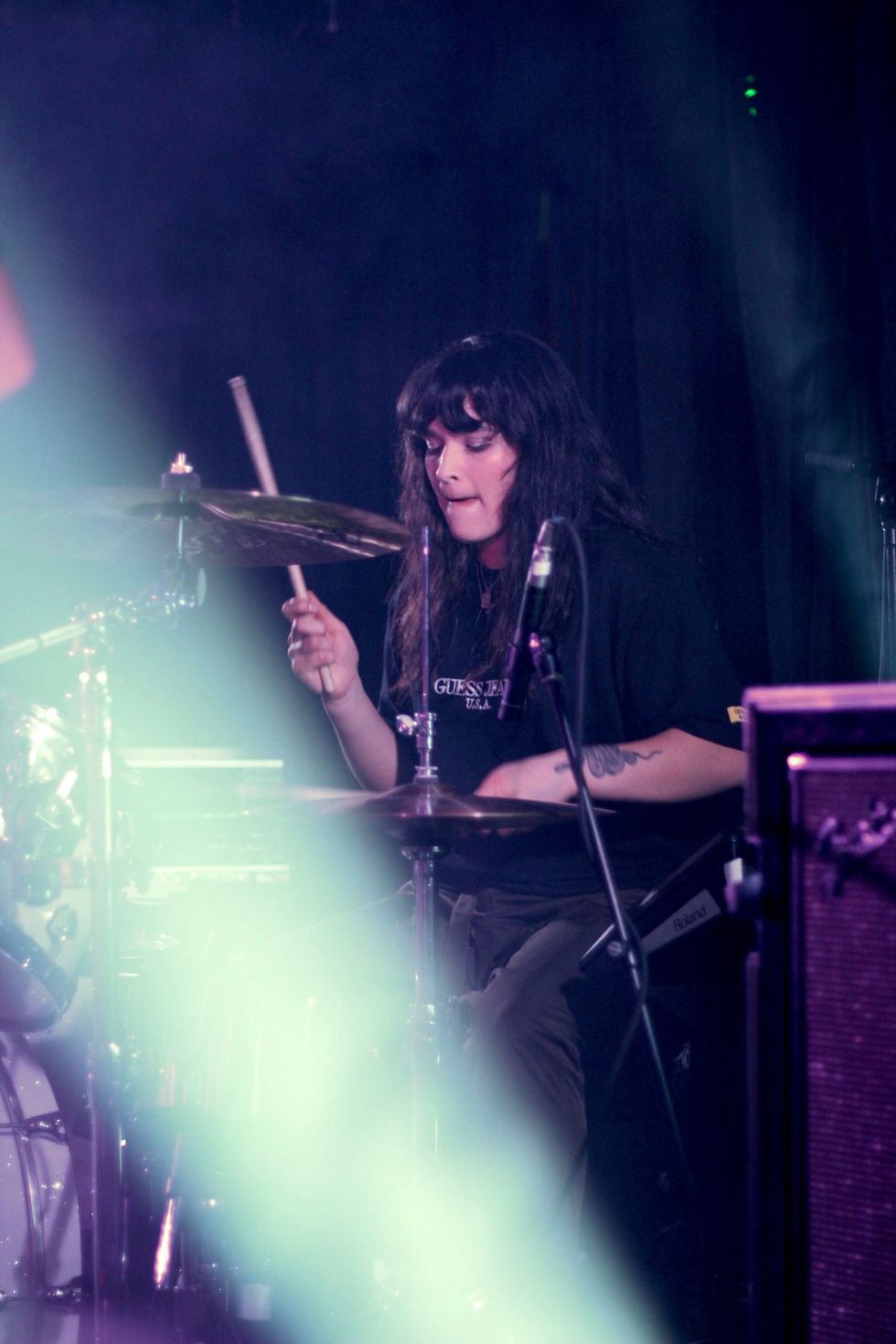 Patsy Thayieng
Setlist:
1. Put It on the Line
2. Stay
3. Bad Love
4. Touch
5. Lovin' Is Bible
6. Holiday
7. Strong Enough
8. Baby Who
9. Just Like That
10. Last One
11. Volcanic Love
12. Physical
13. Fake Nice
14. Waiting for You
15. Hurricane
16. Stuck