Well, in just a few short weeks summer will be officially over. College classes will begin, people will move back in, and life will once again get back into a continuous routine. We will say goodbye to tan lines and say hello to frown lines as we toil through our classes and the mountains of work sure to follow them. Am I being a little dramatic? Of course, but I can't help but fear the looming start to school and wonder if I've truly made my summer count.
As an avid list maker, I began to write down a few things I felt I should do before going back to school, and thought I'd share them in order to give you ways in which you can end summer with a bang and not a fizzle.
1. Go camping in the great outdoors.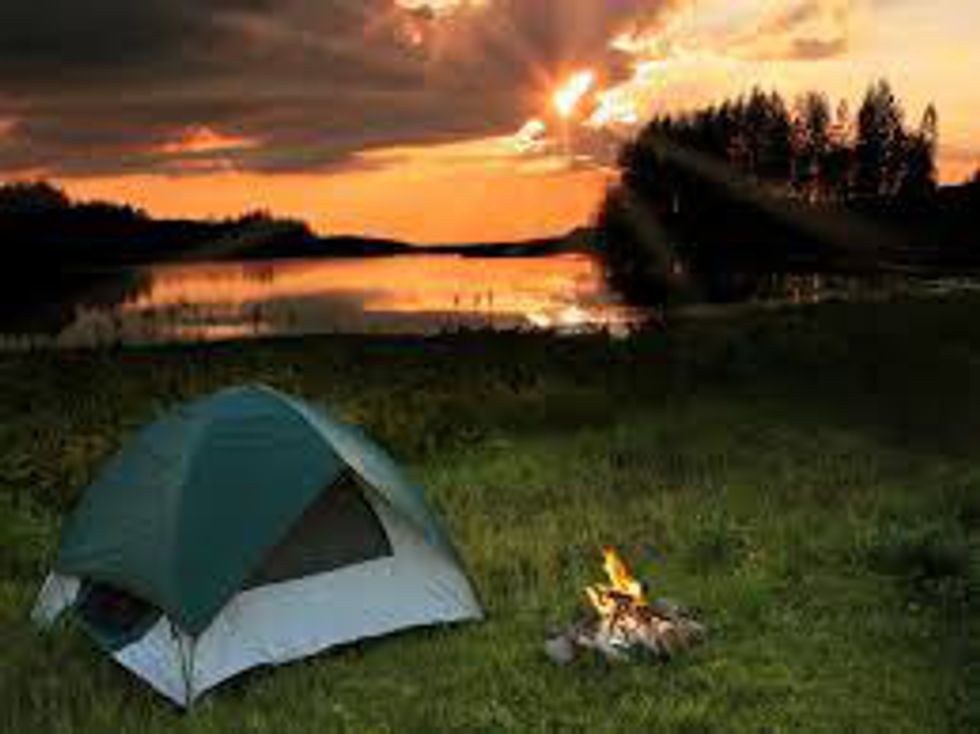 There is nothing that screams summer more than camping. Campfires, s'mores, looking at the stars, the imminent threat of bears and mosquito bites! What could be better am I right? But really, spending some time in the fresh air slightly unplugged would be a great way to have your last weeks of summer count, especially if you go with a good group of friends or family ready for adventure.
2. Go to one last bonfire.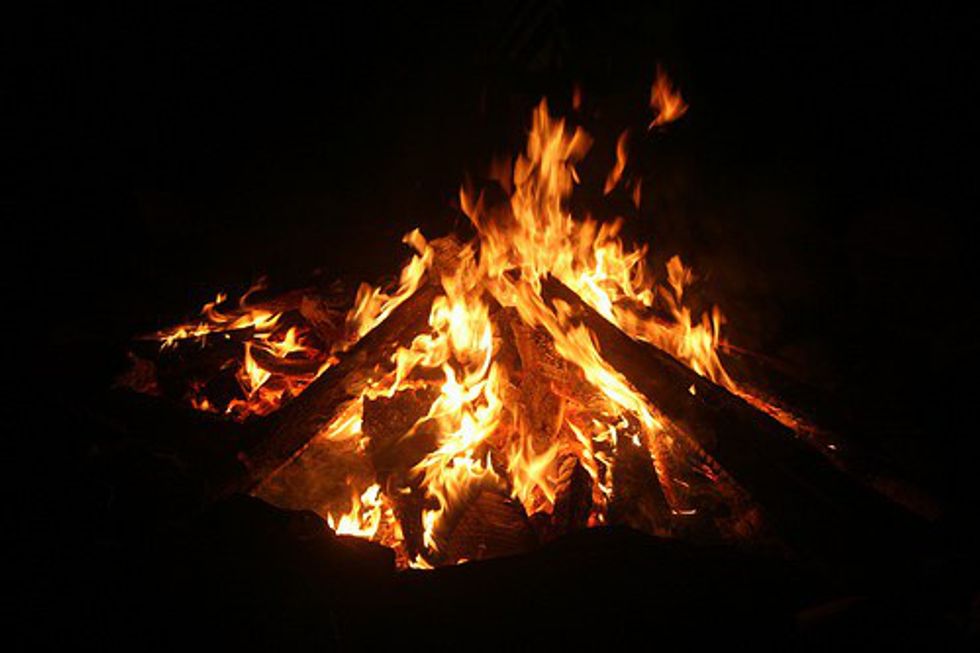 I already have been fairly vocal about my love for a good bonfire, and I'll be sad when it's time for the last one. Staring at a fire at night with a group of friends, just talking is calming and relaxing, and who doesn't want to feel that way before starting a stressful school year?
3. Go to an amusement park.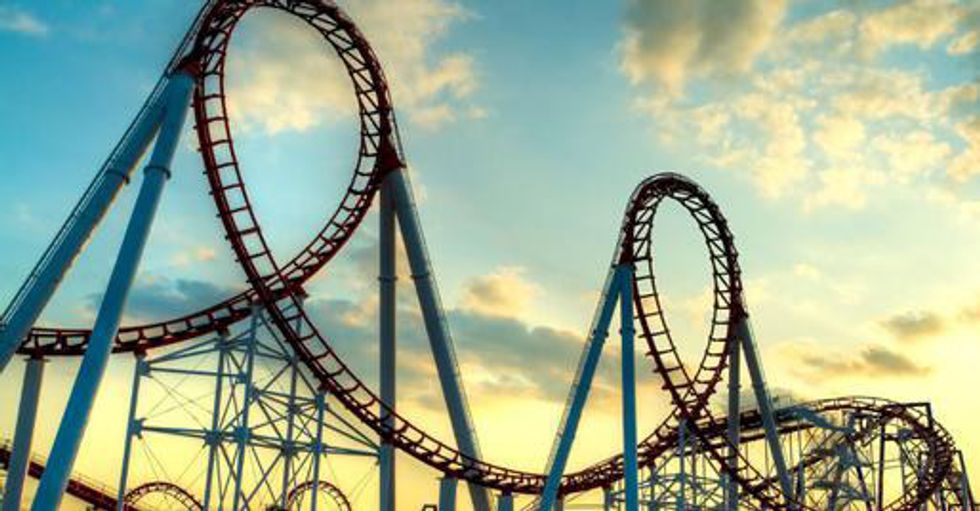 OK, so I'm not a big amusement park fan, but I feel like it is a necessity of summer to go on at least one roller coaster. These places become obsolete in the winter, so I don't want to miss out on hitting a few rides, and having an easily attainable thrill when riding at high speeds on a coaster.
4. Go to a fair.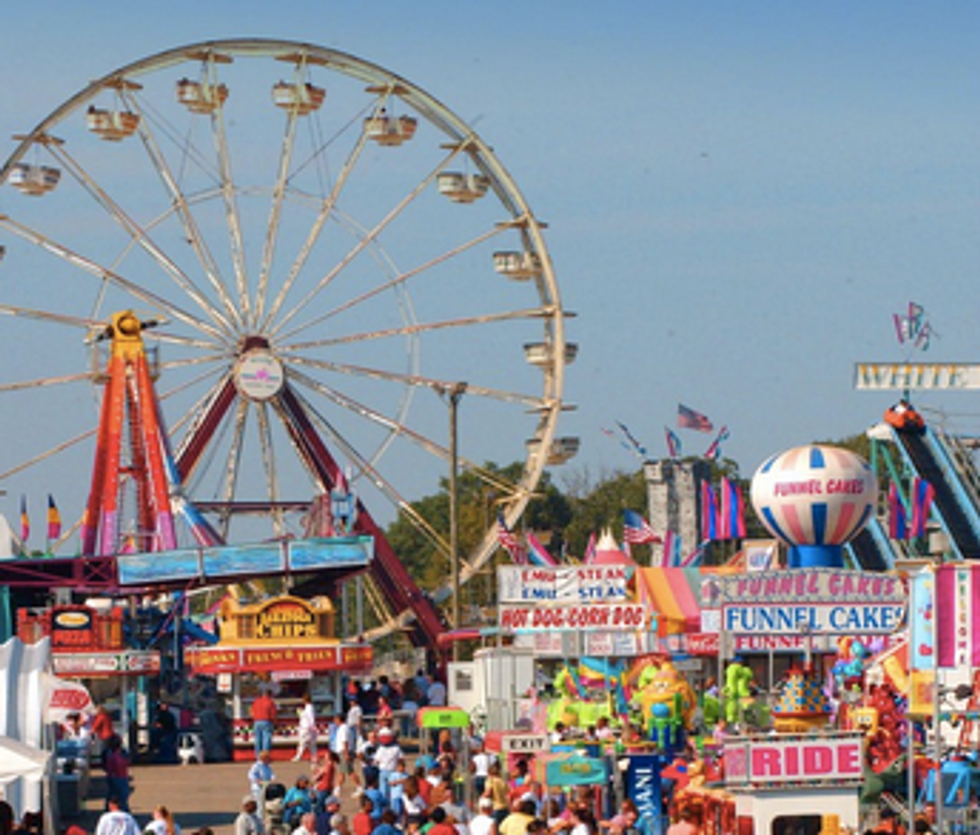 Fair season is upon us. With music, rides, animals, carnival games, and let's not forget delicious fried foods, fairs are a gluttonous way to say goodbye to summer. Walking around and playing various carnival games, maybe winning a goldfish that will live for approximately 22 seconds, is all a part of the fair fun. Plus, nothing says happiness better than consuming a funnel cake the size of your head, right?
5. Watch Netflix all day (with no regrets).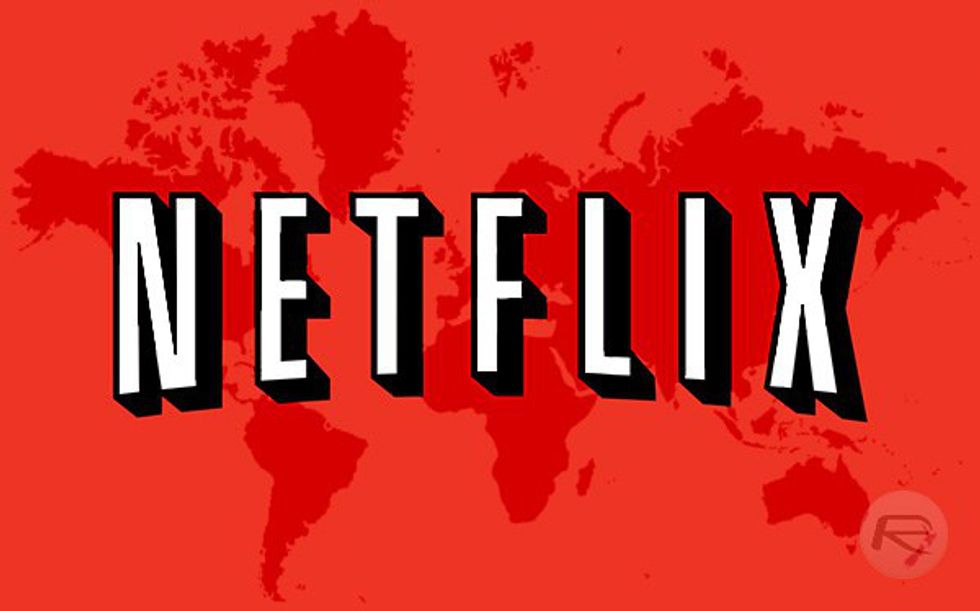 While some may find the time to do this at school, I unfortunately never have the time, so when's a better time than in the summer. Binge watch a new series, or finish up one you've been putting off for awhile, but never regret lounging all day to watch some necessary television. In other words, treat yo'self.
6. Go swimming one more time.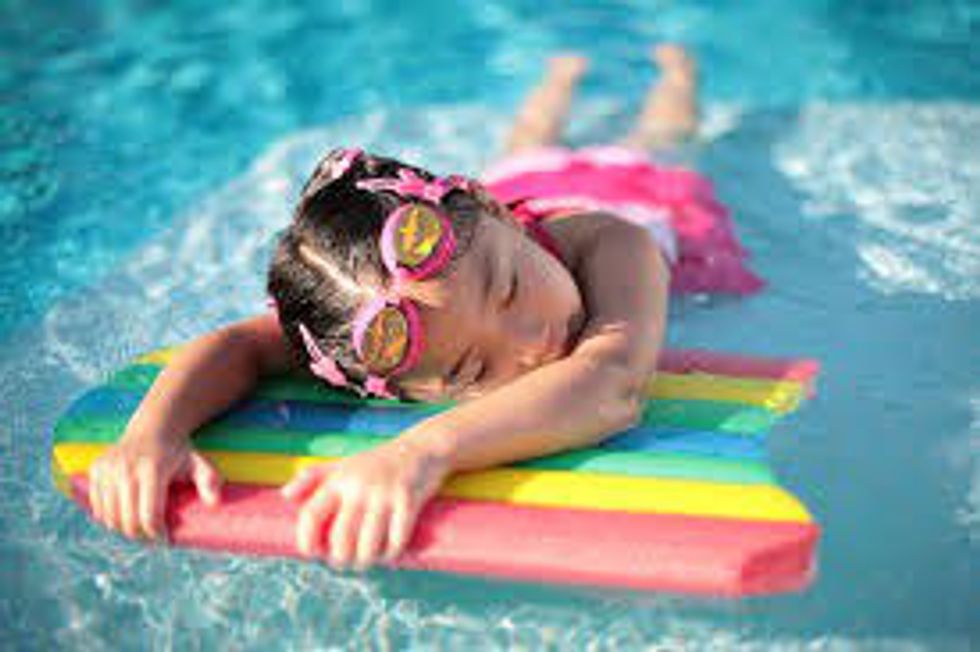 Whether it be at a pool or at the beach, get one more use out of that bathing suit you probably paid too much for, and cool off. August is truly the dog days of summer, and even though we are going back to school it is still hot out. At school, you don't get the relief of a beach or pool (unless you are a lucky one), so utilize the water while you can.
7. Spend time with friends from home.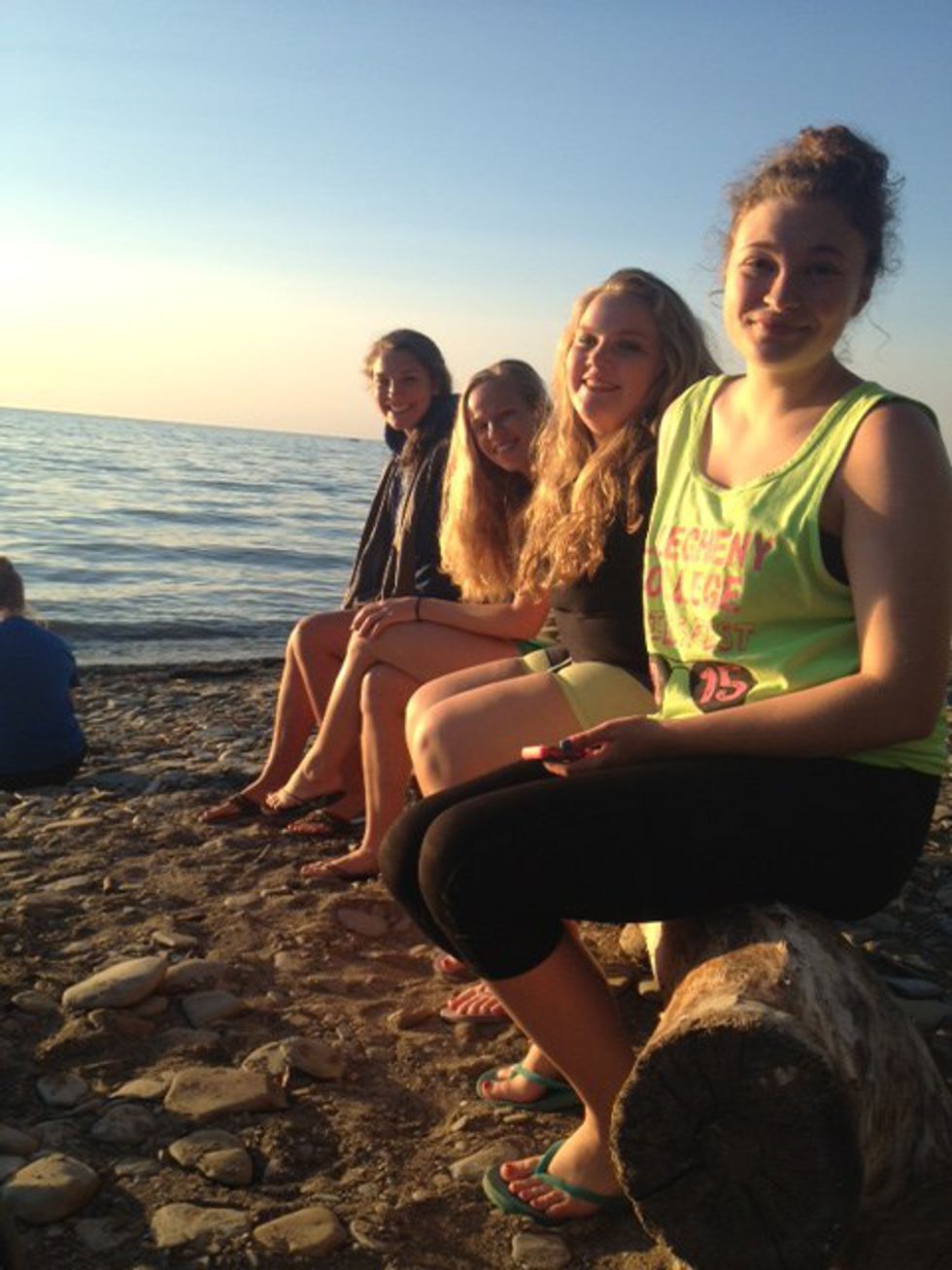 Before they all head to separate colleges or places, spend time with your friends from home. Have one last dinner, or hang out before you say your goodbyes. Plus, it feels good to get the last bit of time to connect with old friends (and makes you less guilty for not seeing them during the school year).
8. Go to a drive-in movie.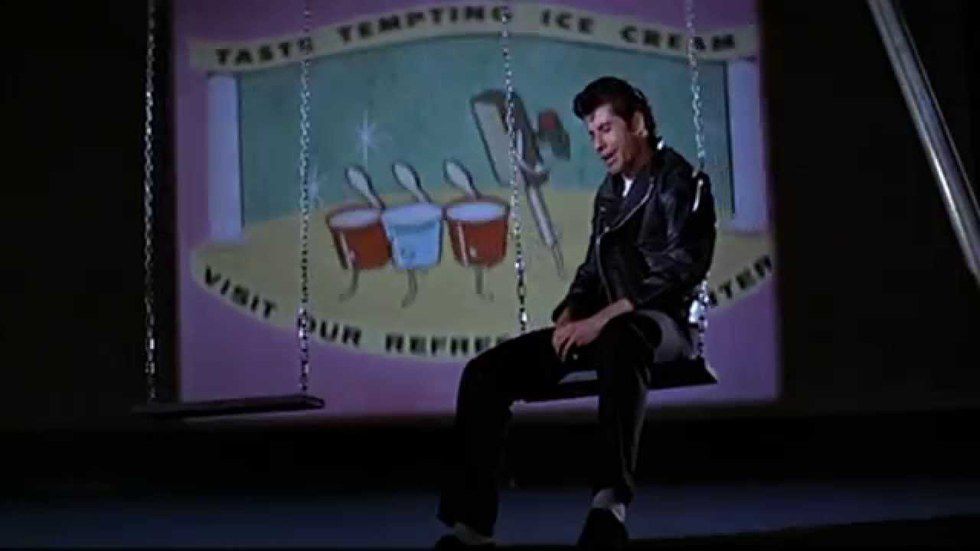 The classic, "Alone at the drive-in," song from "Grease" wouldn't be anything without the drive-in part (duh). Who doesn't want their own Danny Zuko to sing about them against the backdrop of a giant movie screen? Even without the added romance drive-ins are a fun summer alternative to seeing a movie, and getting comfortable in the back of a car is just part of the appeal.
9. Fall asleep in a hammock.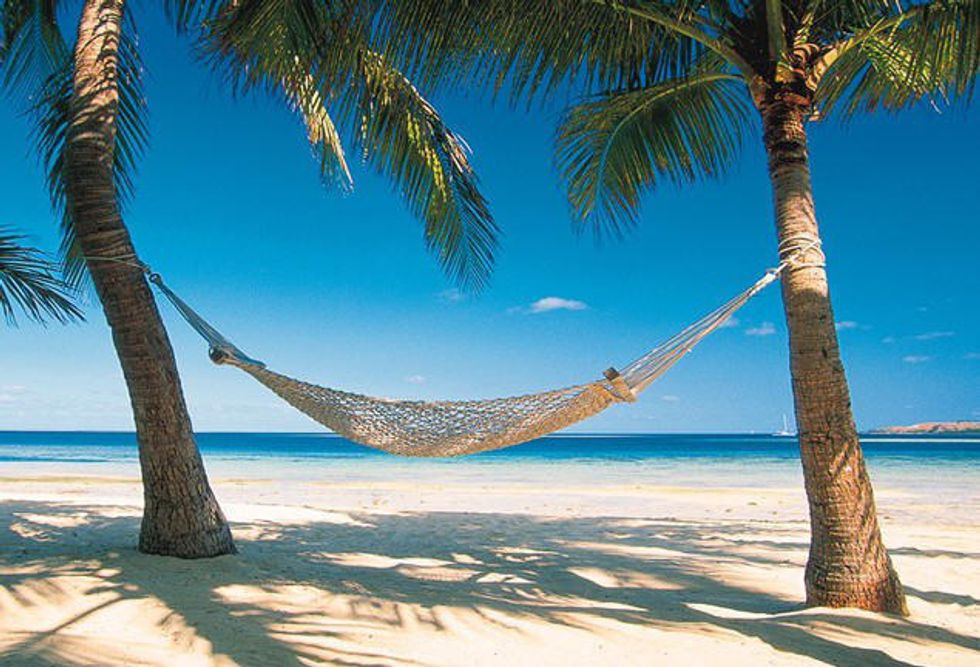 A hammock is such a classic "forget all your worries" item. Who doesn't visualize palm trees and cool ocean breezes accompanied with a hammock? Plus, they offer you the opportunity to be swaddled in an outdoor bed of sorts, and on a nice day this sounds perfect.
10. Do something interesting or new.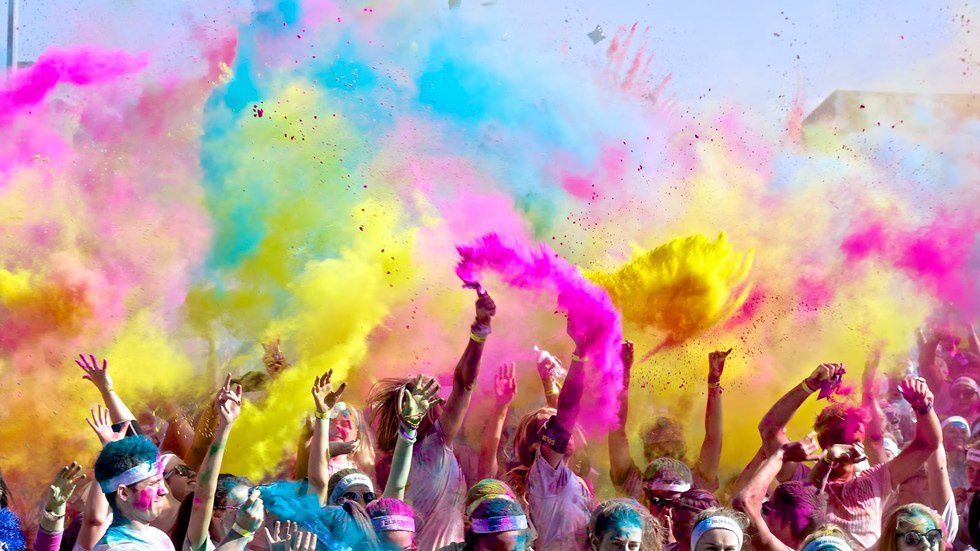 Whether it be trying out a new restaurant, going on a sudden road trip or visiting a museum you've never been to before make your last days of summer count with a memorable and exciting event that will rejuvenate you for the school year. I'm running in a tropical themed color run, which should end my summer with a burst of color. What will your adventure be?