It's been three years since I was in Barcelona for what was probably the best experience of my life. My high school in Pittsburgh offered a 10 day language immersion trip to Barcelona led by my Spanish teacher the summer before my senior year. I had barely been outside of the state - let alone outside of the country - so I was extremely nervous but also very excited. The plane ride was extremely long (9 hours) and I remember sitting with my classmates in the grass of a park in silence because we were all to jet lagged to speak. However, as soon as we arrived, I fell in love with this city immediately.
For our first full day, we visited Park Guell which consists of beautiful mosaics from famous artist Gaudi. This is definitely a must-see attraction in Barcelona! We also went to the beach which had the clearest water I have ever seen. Since it was an educational experience, we had to go up to locals on the beach and speak to them in Spanish.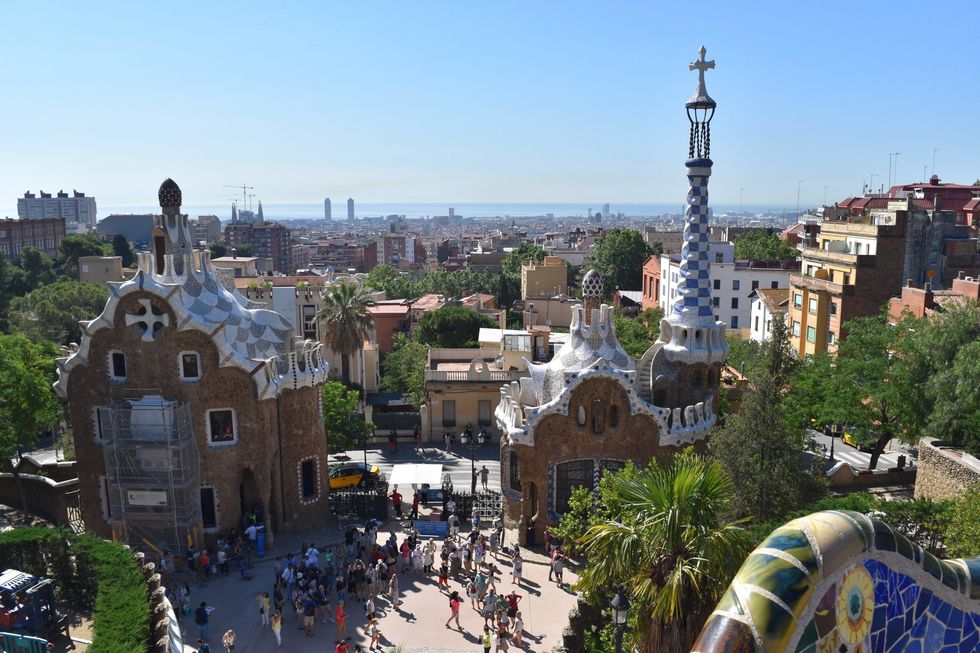 Park GuellChloe Ditka
The next day, we went to the huge open-air market, Mercado de Boqueria, where we played a food scavenger hunt. Speaking of food, Barcelona has tons of fresh fruit and vegetables. I ate some of the best food I've ever tasted. In Spain, tapas are very popular which are similar to appetizers in America. However, they will eat a variety of tapas for a meal which I love because you could get a sample of many different dishes. For dinner this day, we cooked and ate with a local at his apartment!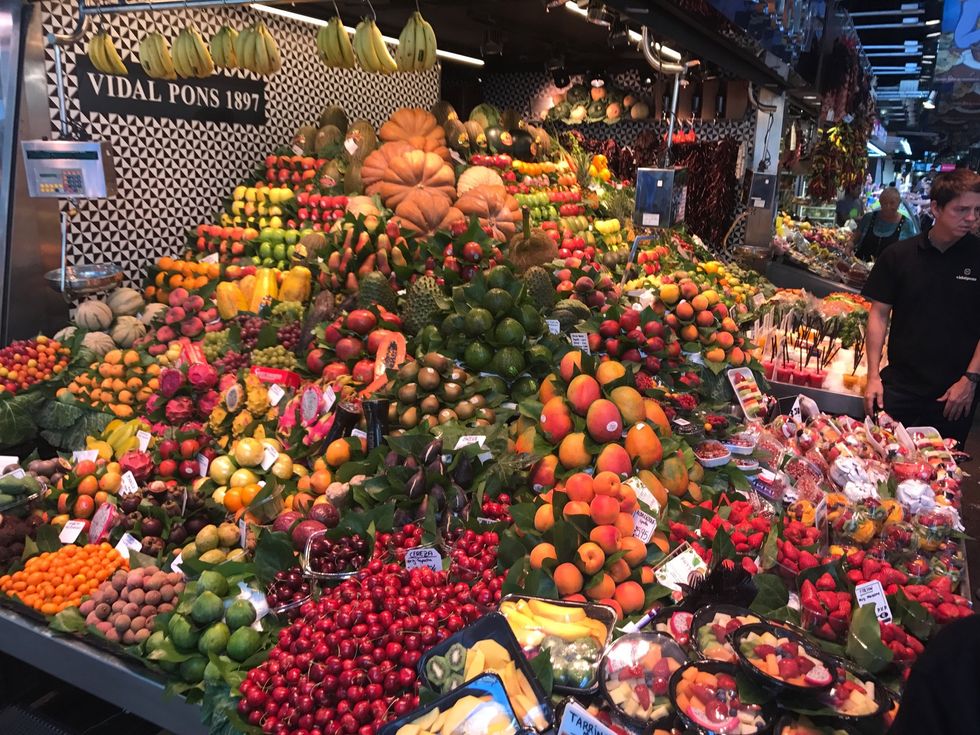 Fresh fruit at the marketChloe Ditka
We began to go to "school" to take classes where we got to meet students from all over the world. There, we practiced our language and had assignments to go out and talk to people on the streets. Putting into practice what we learned in the classroom really helped me to improve my Spanish. Later on, we went to a local elementary school and played with the kids all afternoon!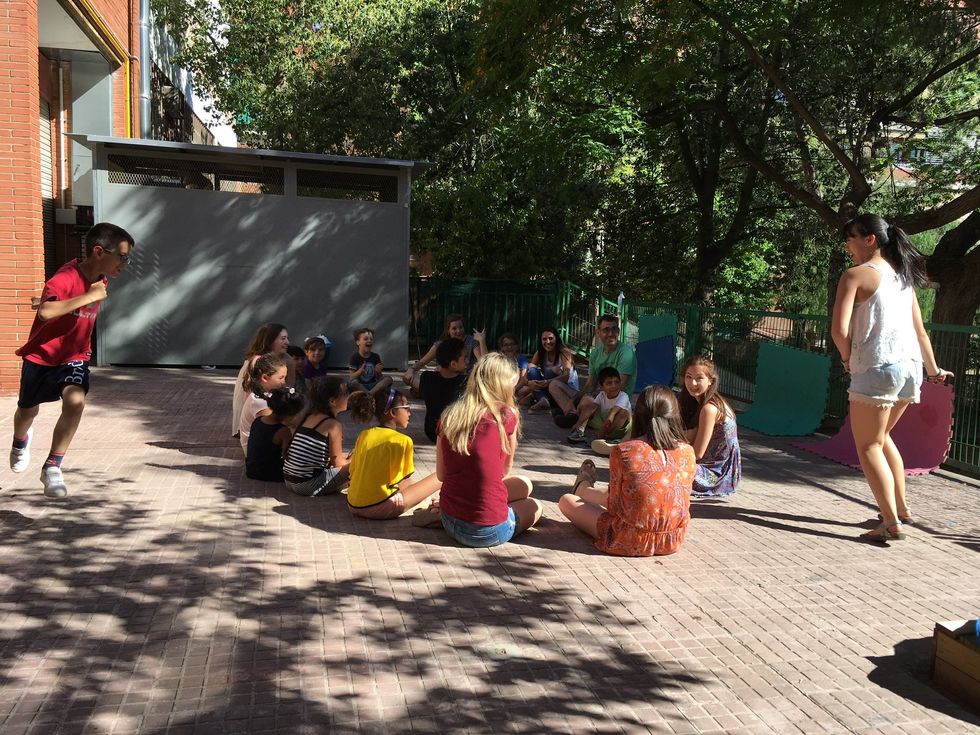 Playing duck duck goose with the kidsChloe Ditka
After another day of classes, we went to visit La Sagrada Familia which was so stunning it took my breath away. The cover photo is a picture of one side of the exterior, but the interior was just as beautiful with all of the stained glass and intricate design. Set to be completed in 2026, you can guarantee that I will be returning to see the finished masterpiece.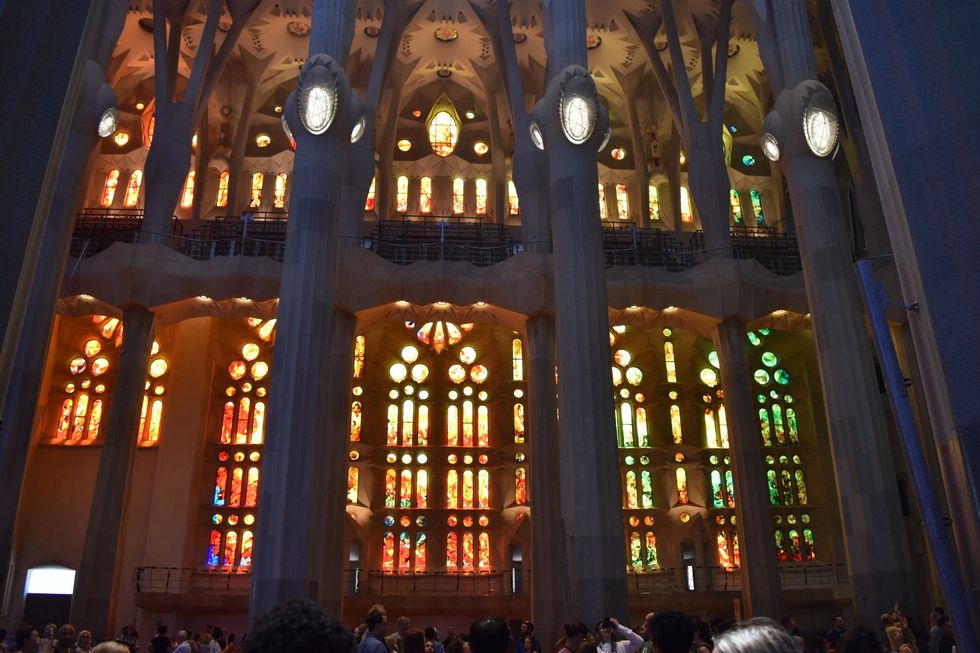 Inside La Sagrada FamiliaChloe Ditka
We had our last day of classes and a cute little "graduation" ceremony with the staff. Then we did some shopping and had a flamenco dance class and a show. It was really beautiful to watch and a fun experience. For our final day in Barcelona, we got a tour of Camp Nou, the famous soccer stadium. We ended the trip back at the beach where we all played games in the sand. This experience was so fun and amazing and I am so grateful that I was able to go abroad. I hope someday soon things will calm down and we will be able to again travel all around the world to experience new cultures, meet new people, and create lasting memories.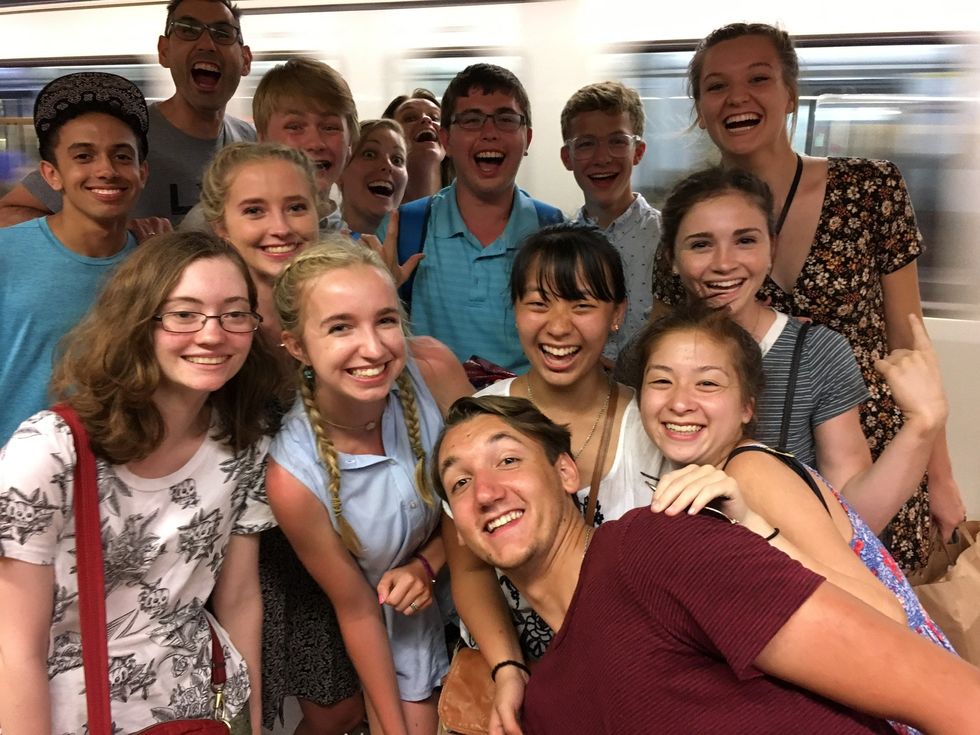 Last day in BarcelonaChloe Ditka