Hello everyone, Bridget here. I feel as though it is finally time for me to dive deep into one of my most polarizing opinions: Trader Joe's is the superior grocery store. There, I said it. Now, as a Florida native, I will always be partial to the land of the green, aka Publix, but up here in Cackalacky, I am starved of my normal shopping locations.
Last year, this debate truly didn't matter to me. I lived on campus, had no kitchen, and basically survived off of Frosted Flakes and microwave nachos (no shame). However, this year I was blessed with an apartment with a kitchen — and my grocery game changed. You see, we do not have Harris Teeter in FL, so I just went with the flock the first couple weeks. I figured I would get the things I needed at a fair price and that would be the end of it. Let me tell you all, I was wrong!
I had limited experience with Trader Joe's, but one day I decided to give it a try. I knew that I was spending more than I wanted to on groceries and wanted to seek out other options. Now, the savings were honestly shocking. For the same amount of (on brand) groceries that I bought at Harris Teeter, I could buy the off-brand equivalents at Trader Joe's for nearly half the price. Needless to say, I was blown away.
I was so happy with my savings that I didn't even realize that the quality of the food I purchased actually exceeded (in my opinion) the quality of the produce and meat I was buying from Harris Teeter. From further shopping trials, I would argue that the quality of Trader Joe's groceries exceed those of both Walmart and Target, and are comparable to (much more expensive) stores like Whole Foods and Fresh Market.
All of this being said, I wanted to provide you all with some of my favorite ways to shop at Trader Joe's, given it's more minimalistic, off-brand nature. I want to try to change the minds of those who assume Trader Joe's is either 1. low quality or 2. unnecessarily expensive like some other "green" grocery stores.
Before I begin, I thought one more really awesome thing to add about the store is that they don't use plastic bags! The produce bags are compostable, and they encourage the use of reusable bags with the option of paper if you don't have any. I love this attention to detail and effort to minimize our footprint on our ever suffering environment. Every little bit helps!
Now, onto the list!
1. Fresh Ingredients At Every Turn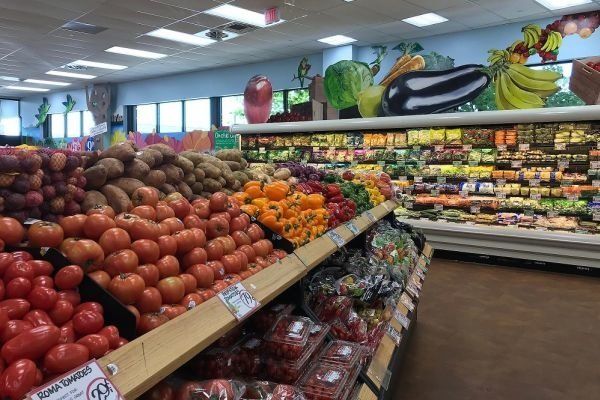 https://www.cnbc.com/2018/09/21/what-groceries-32-...
Buying organic can be expensive, but in some cases, I feel like it can be worth it. The taste of certain fruits and vegetables can improve when grown organically, and the nutritional benefits are definitely worth it; however, I know that it isn't within everyone's price range.
I find that Trader Joe's produce is fresh and delicious, regardless of whether or not they are organic. Their variety of produce is realistically seasonal so that when you are buying produce of any kind, you know that it is fresh and in season. They are not like every other store that has all types of produce all year round, because that is just not consistent with farming seasons. Further, they always have both organic and nonorganic options for their produce, so if you have certain preferences, you don't have to settle for all one or the other. I have always been pleased with the quality of my produce, both organic and not, at Trader Joe's and the pricing makes it that much better!
Side note: I also find that the same goes for their meat and poultry. They have more expensive organic options, yet their regular chicken and beef options have never left me disappointed and have never hurt my wallet!
2. The Frozen Aisle Of Dreams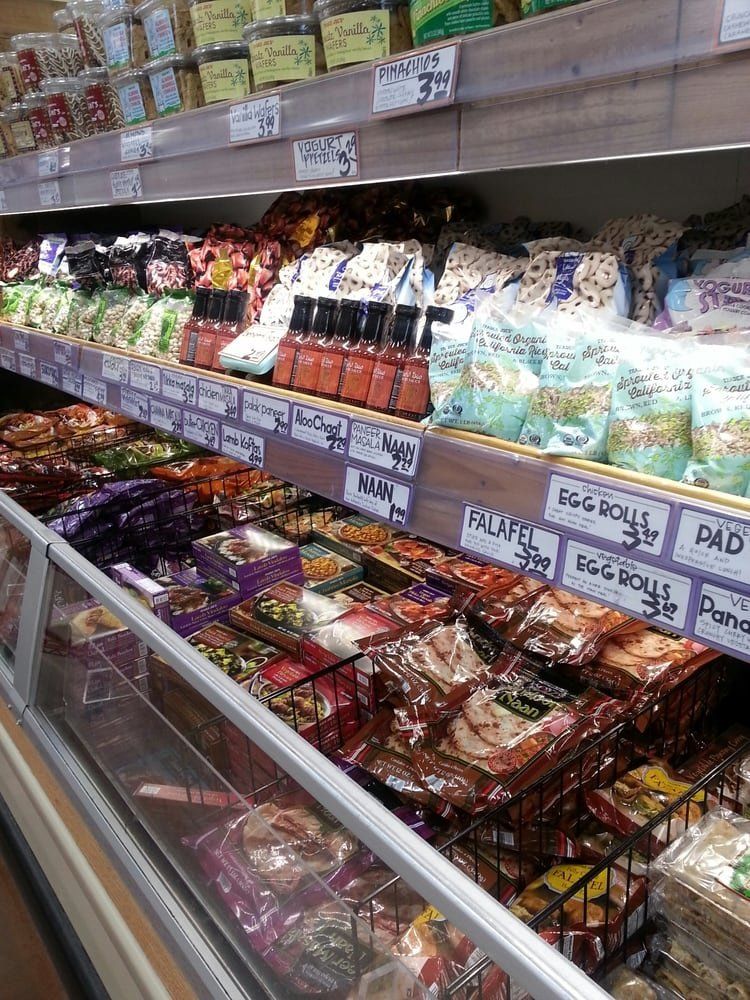 https://www.yelp.com/biz_photos/trader-joes-elkrid...
Walking down the frozen aisle at Trader Joe's is like walking through Santa's workshop. Frozen food is one of the main ways I make it through the week (sorry parents), but with Trader Joe's, I do not have to sacrifice quality for accessibility.
When I say that they have everything you could imagine, I am not lying. Yes, they have the staple frozen fruits and veggies (perfect for smoothies!) and frozen chicken and kinds of pasta, but that is just the beginning.
To name a few, some of my favorite frozen items include chicken cilantro dumplings, chocolate croissants, arancini rice balls, mac and cheese bites, and riced cauliflower.
The opportunities are endless, and I promise there is something there that everyone will love.
3. Keeping The Cost Low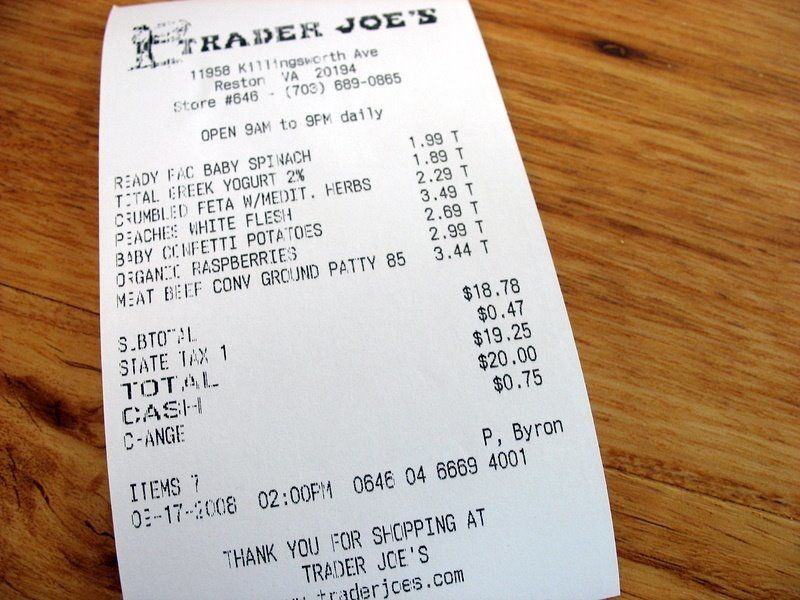 No, this is not my own personal receipt, BUT it looks pretty much identical to mine (except way shorter because your girl only grocery shops like twice a month). Notice how nearly everything is under $3!!
https://bigredkitchen.com/2008/09/2-cheap-chicks-2...
I think my favorite thing about Trader Joe's is their pricing. I know I am repeating myself, but I am always amazed when I look at my receipt and find that I rarely pay more than $3 or $4 for anything on my list. It is honestly such a great feeling knowing that you are staying on budget and setting yourself up for a nutritious week.
I cannot say enough good things about Trader Joe's as I'm sure you can all tell! I strongly encourage any of you who have not shopped there to give it a try and see what you think! As I said, the quality and the pricing are unbeatable, and the variety of choices is massive! Whether you are balling on a budget or just grocery shopping in general, I really think everyone can benefit from visiting their local Trader Joe's!