Season three of "Queer Eye" just released and I'm sure you've seen it already, but we're just going to appreciate Jonathan for today. Yes, they are the fab 5, but Jonathan holds a special place in my heart. If you follow him on Instagram (@JVN) you already know he's a ray of sunshine on this terrifying planet.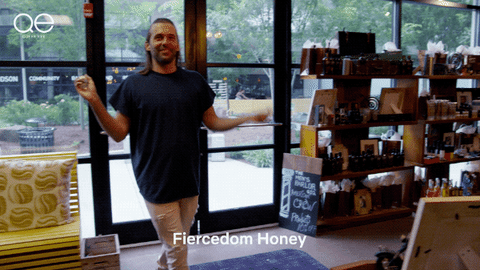 Basically, Jonathan must be protected at all cost! He's currently learning to ice skate (he's obsessed with ice skaters and felt it was necessary he learn) and you can follow his journey on his Instagram. He's giving Tonya Harding a run for her money! He also tells his followers to treat themselves on a day to day basis, so I'm broke because of him.

This season of "Queer Eye" he is even better! He's personable, relatable, and fierce. This season you see all 5 five confident and comfortable in their roles! Jonathan has been comfortable since day one of the show, but I think this new found fame has helped him become more fierce (his shoes are to die for every episode). Also, his hair skills have gotten even better! Jonathan's segment on the show is my favorite because that's where you see the real difference.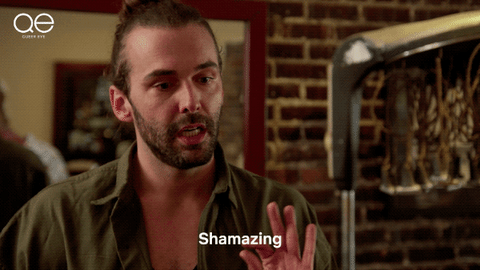 Immediately being introduced to Jonathan on the first season you instantly know you want to be best friends with him. He's positive and the best hype man you will ever meet! But not only that he is well educated and inclusive of all people. We are ready to stan a woke-queen. Jonathan also educates those who aren't educated in a respectful way! They do hit very controversial or taboo topics, but you never see an argument break out. That's because Jonathan is willing to hear people out and then hit them with the facts (but in a real sweet Jonathan way.)

I'm sure everyone has their favorite Fab 5 member, but this is an appreciation to Jonathan only (for now). Also, he loves "Game of Thrones," so obviously we have to stan him! He is best known for his youtube series "Gay of Thrones" where he discusses the latest episode of GOT with random people and even celebrities. "Getting Curious" is also a podcast he hosts, so there's always Jonathan content out there. I can't wait to see what his next venture is! The possibilities are endless for this queen!