Holo friends, it's me Cristine again...
Since 2015, Cristine (aka Simplynailogical) has been churning out some of the internets best nail art tutorials (or not, iykyk). Cristine wears many hats in her videos over the years as her channel continues to grow.
She is simply-facelogical, simply-momlogical, simply-notlogical, a holo queen, and a simple sock, but she is so much more.
Cristine is one of the best influences that YouTube has to offer the world these days. She works for the Canadian government during the week and is a professional holosexual on the weekends. Looking through her thumbnails you might be confused as to how she can be such a positive influence; you need but to watch a video and see what she offers.
With a mixed fan base ranging from kids and tweens to grown adults, she is amazing at keeping us all engaged. In a majority of her videos, she so confidently speaks her mind along with her boyfriend Ben on occasion.
She doesn't belligerently say what she thinks like some YouTubers that we have come to know. Cristine is a smart, educated, and funny individual.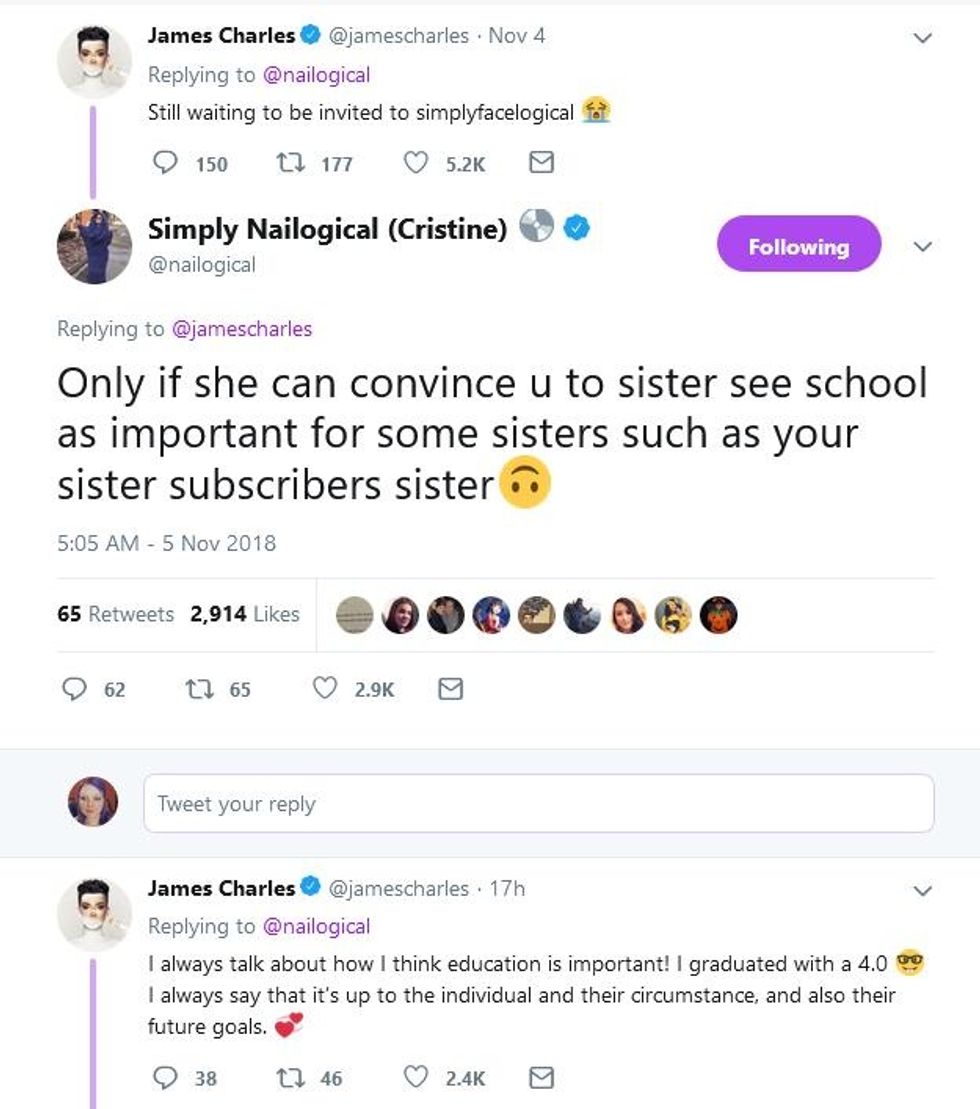 https://www.reddit.com/r/BeautyGuruChatter/comment...
One thing that I, along with so many others, can say that we admire about her is her dedication to education. Cristine can be quoted in many videos touching on the importance of education and completing school.
In a world where teens and kids are highly influenced by people who drop out of school and were the few successful people that made it to fame, it is refreshing to see someone care so much about kids educations.
This goes far beyond the realm of high school, she also emphasizes the importance of college. It is something that some people choose not to go through with because they might hate school or feel like it is not necessary. Cristine does share how she is an unexpected success on YouTube and she went to college and has a full-time job and that she is grateful that she did go to college and didn't throw all her hope into something as temporary and shifting like YouTube.
She also speaks out sometimes about the pressure that women face in a world where everyone is pressured to be perfect. it is so nice to see someone that is not obsessed with being perfect and putting a face on for her viewers.
When Cristine puts out a video, tweet, insta, or really anything, she is 100% herself. She is not hiding who she is or molding herself to be the image that society wants her to be. Cristine is quirky and undoubtedly herself.
Simplynailogical provides girls (and boys) with a positive influence that goes beyond the surface things like loving yourself. She is someone that everyone needs to watch because she truly is someone that spreads a deeper message.
I love watching her for all of whatever videos she decides to put out, but I also value the ideas that hold and expresses to her viewers. Below are some videos that express these ideas so you can also be inspired (and hopefully laugh too). There are so many more videos with a good message but here are a few!
A video about the importance of doing well in school

A video on being yourself and the pressures to edit yourself to be unrealistic

Another school video