A new era of Shawn Mendes has arrived. The pop singer dropped his new single, "Wonder" last night, along with a compelling, powerful music video.
Shawn Mendes - Wonderwww.youtube.com
Already the number three trending music video on YouTube with over three million views in less than 24 hours, this song proves that it is the perfect title track to his next album, set to come out Dec. 4.

This song reminds me of a movie. A mystery movie set in a Pacific Northwest forest with a hint of romance and lots of action. It will make you want to run in the rain, through a forest and to a giant cliff just to listen to crashing waves in an ocean. If you're like me, you'll be bopping your head and feeling every emotion by the end of the song.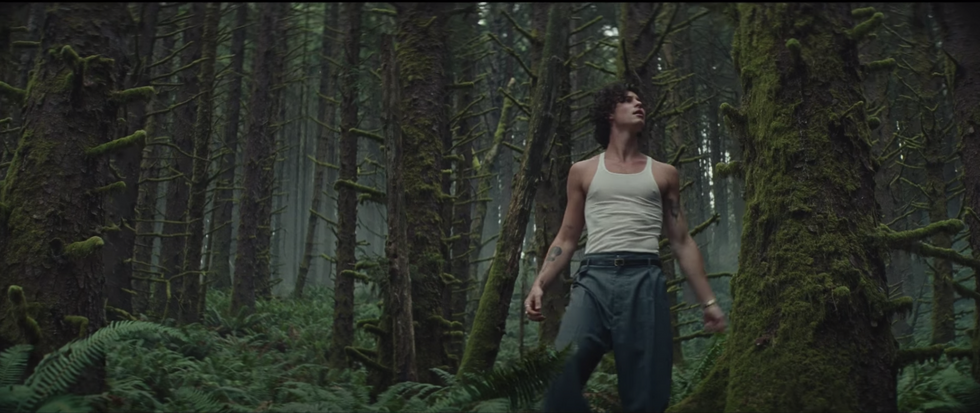 "Wonder" music video
Leading up to the music video release, Mendes answered questions from fans on YouTube during a virtual live event. When asked why he chose "Wonder" as the first single, Mendes said, "The songs are all so special to me, but 'Wonder' is kinda like the mother of them all lmao."

So, if "Wonder" is the "mother of them all," what can we expect from the rest of the album?! More powerful ballads, love songs for Camila, creative and meaningful lyrics? Whatever makes up the rest of the album, I am certain that we are going to see a new side to the 22-year-old singer-songwriter.
The Mendes Army has been craving new Shawn Mendes music since his last release in summer 2019, steamy "Señorita" with girlfriend Camilla Cabello. On Wednesday afternoon, when his profile went blank and he tweeted a hint to new music, I instantly knew new music was coming. Boy, it came, and I can't wait for more. Shawn surprised pop music fans once again.