Welcome back
Sign in to comment to your favorite stories, participate in your community and interact with your friends
LOG IN WITH FACEBOOK
Report this Content
This article has not been reviewed by Odyssey HQ and solely reflects the ideas and opinions of the creator.
Subscribe to our
Newsletter
Featured
Here is everything that you need to know about the essential items men can't live without.
16033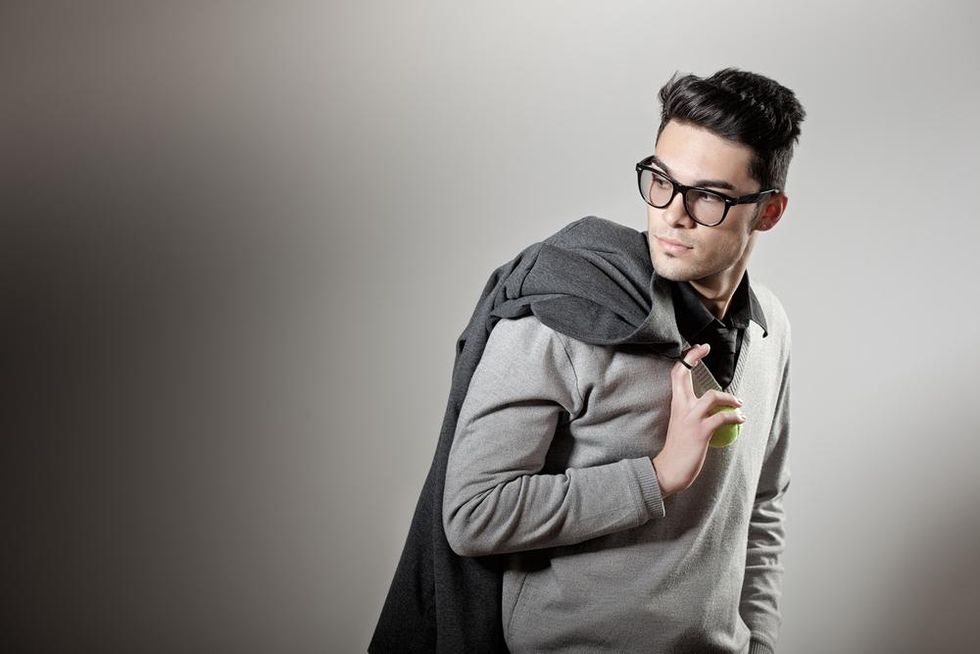 Men get the stereotype of being simple when it comes to what they need in life.
Unlike their female counterparts, they often have smaller wardrobes, are less likely to have shopping addictions, and have fewer things in general.
But that goes without saying that there still are many essential items that men can't live without. They still have a drawn affinity to a range of items and conveniences that let them live their best life and make them more enjoyable.
So what exactly are they? And why should you care? We believe it is essential to know the items men can't live without so that you can always ensure they have access to them while also providing you with some gift-giving inspiration for the future.
Here is everything that you need to know about the essential items men can't live without.
That Everyday T-Shirt
Men have it relatively easy when it comes to style. They have to throw on one of their basic t-shirts with jeans, and they are pretty much sorted! For men, it is often the simple basic t-shirts that can give them a solid selection of wardrobe choices. The best t-shirt brands even offer custom three packs of t-shirts so they can have the same shirt for every day of the week, with a slight modification in color. For men, the fabric will end up being the real deal-breaker when it comes to selection. The best t-shirt options for them will be fabric that is able to provide both comfort and functionality—and are made to be breathable. Plus, they are already pre-shrunk, so there is no risk of ruining them when they get tossed in the laundry. The everyday t-shirt is a wardrobe star for every man and works for a range of different styles!
The Outdoor Gear
Men are often drawn to the great outdoors. They love to explore it, work in it, and be amongst it. That means that they certainly need a range of quality outdoor gear that includes Tactical Pants for the Most Rugged Conditions. These pants are made to be both breathable and durable and come with up to eight pockets! In addition, the pants have nailed every single detail, using fabric that prevents rips from knives, a protected cell phone sleeve, double-layered protection for the knees, and even pen tubes! With pants designed to help men have the ultimate experience outdoors, it is undoubtedly an essential item they should have. To go along with these pants are jackets that are both stylish and functional. Offering the option to have a hood and is easily packed tightly into a pocket in the jacket, it is an outdoor gear essential that can be packed for any trip. Whatsmore is that the seams are designed to be over-sturdy and is wind and heat resistant to boot!
Nutritious Meal Plans
Most men know the importance of meal prepping, but it does not mean they necessarily enjoy it. That is why many have healthy & fit meals that are already prepared and delivered to their door. That way they can spend more time working out and less time fluffing around in the kitchen. These meal plans are also essential to them as it allows them to constantly mix up the variety of healthy dishes they can stock up on in the fridge, with nearly 50 different ones to choose from. The best meal plans are also accompanied by fitness challenges to inspire them to push themselves both in the gym and in the kitchen and reach their overall health goals! While men are often great cooks, they love having these easy meal options so they can focus on other important aspects of their day, and be assured that what they are fueling their body with is exactly what they need.
Their Supplement Stash
Men and supplements seem to be synonymous with one another, which is why we've added their supplement stash to the essential items men can't live without. There is a range of quality supplements for men, ranging from Testosterone Boosters designed to improve their strength and sex drive to multi-vitamins that help them power up their immune system so they can stay healthy. Men need their supplements to stay healthy and fit and with a range of options for them, they can create a supplement stash that supports them and their specific needs daily.
A Car Kit
Men and cars are a match made in heaven. It is not a reach to say that most men have a deep love for cars and dream of one day getting to own their ultimate dream car. This also means that they take great pride in the aesthetics of their car, including how clean it is on the inside and outside. An essential item that men need is a car kit, which included tools to help them fix anything that needs work, Shine Armor to help them detail the car to a professional standard and other cleaning products. Men often associate their car as an extended part of their own identity and take the art of looking after their car quite seriously.
The All in One Tool
Most men love to be handymen. And with this one essential item they need is a multi-tool that can come to their aid whenever they need it. The best tools for them are ones designed to help them gear up the unexpected and is able to fold up into a streamlined size that can simply fit into their pant pocket. The best ones can also be customized, so men can choose what tools they want to be included in the gadget and will maximize its use. With these tools built to last and fix nearly any problem they encounter, it is an item that makes men feel important and capable.
A Classic Watch
All men need at least one classic watch in their wardrobe. This watch is not a smartwatch, but a classically designed watch that can instantly upgrade any outfit they decide to wear. With the details in the clockwork showcasing the craftmanship of watchmakers, men love the skill and expertise it takes to create this jewelry item—and is likely the essential piece of jewelry that they wear every day. Best of all, this item can be customized with engravings on the inside, making it equally a very practical gift to get men as well.
A Quality Bag
While all women need a good purse, all men need at least one good bag. This accessory will let them store any item they need and is designed simplistically and with functionality. They can use it as a carry-on for their flight, a day-bag for the beach, jewelry or even a handyman bag to hold their car kit or power tools with. A quality bag is certainly something that every guy needs.
From items for their car to items to help them become one with the outdoors, these essential items are something that every man can benefit from. They also make great gift ideas when you want to get your man something extra special and give you confidence that he will appreciate it!
Keep Reading...
Show less
Featured
Your color choice speaks volumes. It doesn't just emit an image for the car, it also says something about your style and personality! It's a form of self-expression. Are you confident? Are you sophisticated? Are you easy-going? Are you outgoing? Are you practical? As you're reviewing car sites for your next car purchase, what color will you opt for? Find out what certain color choices says about you!
153309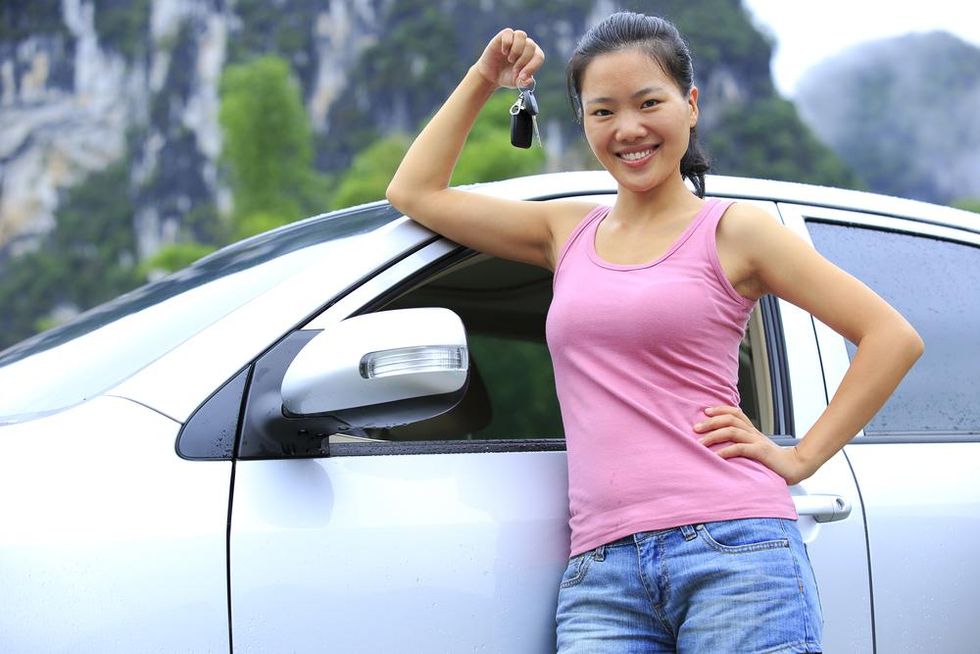 When it comes to car shopping you likely have certain preferences, including what color it should be. Your color choice speaks volumes. It doesn't just emit an image for the car, it also says something about your style and personality! It's a form of self-expression. Are you confident? Are you sophisticated? Are you easy-going? Are you outgoing? Are you practical? As you're reviewing car sites for your next car purchase, what color will you opt for? Find out what certain color choices says about you!
Red Cars
The color red is intense, and it is often associated with love, passion, and even danger. It's a color that calls out to people and grabs their attention. It says to people that you want to be heard and seen. It's fitting that the driver of a red vehicle is confident, ambitious, and full of energy.
Black Cars
The color black is often associated with power and sophistication. It's a color choice that exhibits classiness and elegance. This is very fitting for many business vehicles. It's also a very popular color for many luxury cars on the market. Beyond that, it's a safe bet color that tends to never go out of style.
White Cars
The color white represents purity. You are someone who's clean, clear, and who desires what's contemporary and elegant. You are also one who is hard-working and dependable because no detail is lost.
Blue Cars
The color blue is associated with authority. You may be viewed as someone who is credible, professional, and trustworthy. Blue is also a sign of self-assurance and calm. Those who opt for a lighter blue exhibit signs of friendliness and an upbeat attitude.
Silver Cars
The color silver represents innovation just like many of today's technology products. You are tech-savvy and someone who has an appreciation for what is current. It's a statement that you're sleek, modern, and forward-thinking.
Gray Cars
The color gray is associated with practicality. You are someone who does not require flashiness and attention, but rather what is convenient and practical. You are mature, sophisticated, and pragmatic in the way you go about life. Let's also be realistic! It's a great color for those of us who don't have much time to wash the car often. The gray helps hide the dirt and dust buildup. No wonder it remains as one of the more popular color choices for cars as revealed in BASF's recent Automotive Color Trends report.
Beige Cars
The color beige is associated with earthiness. You are someone who's down to earth, has an appreciation and respect for nature and the environment, and someone who uses common sense. You are someone who makes responsible decisions.
Your car color choice is a form of self-expression whether you realize it or not. Even when you make your color choice based on what's the best potential resale value, that's speaking to your personality and character. Are you one to play it safe or are you a risk-taker? Also, don't be surprised as more colors come on the market to help drivers with their self-expression. According to
PPG
, the trending color ahead is a sophisticated grey-green to represent healing, regrowth, and resiliency.
Keep Reading...
Show less
Featured
Headed back to in-person classes means you need a pretty banging playlist to power you through those walks to class.
121194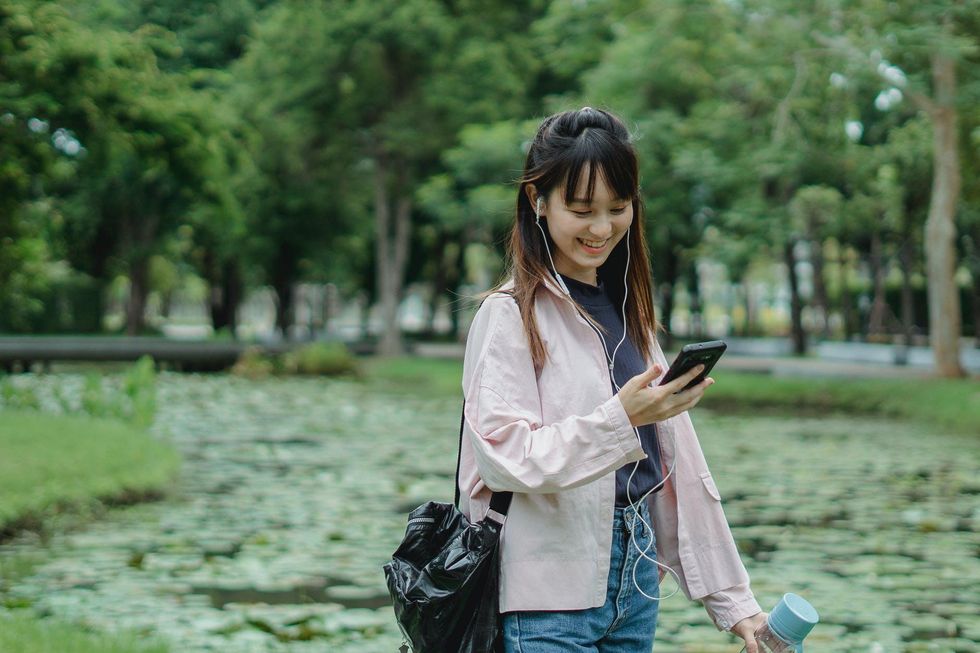 I don't know about you, but I start each day off with a one-mile walk to class. I have to have good tunes flowing through my ears during those 20 minutes, not to mention the walks between classes and the walks home. So, here is my 30 song playlist to get me through this almost unfamiliar concept we call walking to class.
1. "Record Player" — Daisy the Great, AJ
2. "Lover Boy" — The Front Bottoms
3. "Shit Show" — Peter McPoland
4. "Oak Trees" — Daniel Nunnelee
5. "Wish You Did" — Jonah Kagen
6. "Happier Than Ever" — Billie Eilish
7. "Hotel" — Claire Rosinkranz
8. "Visiting Hours" — Ed Sheeran
9. "nothing else i could do" — ella jane
10. "Glue Myself Shut" — Noah Kahan
11. "thank you" — David Kushner
12. "The Story" — Conan Gray
13. "Moon" — Jonah Kagen
14. "Make You Happy" — Matt Haughey
15. "Fallin' (Adrenaline)" — Why Don't We
16. "San Francisco" — The Mowgli's
17. "(Coffee's For Closers)" — Fall Out Boy
18. "Until We Get There" — Lucius
19. "Third Eye" — Florence + The Machine
20. ''favorite crime" — Olivia Rodrigo
21. "Cleopatra" — The Lumineers
22. "Like Gold" — Vance Joy
23. "Misery Business" — Paramore
24. "Dearly Departed" — Shakey Graves
25. "The Night We Met" — Lord Huron
26. "Sheep" — Mt. Joy
27. "You're Somebody Else" — flora cash
28. "David" — The Strumbellas
29. "Little Lion Man" — Mumford & Sons
30. "Pyro" — Kings of Leon
Keep Reading...
Show less
Featured
One way you can improve your quality of life is to take care of your mental health. As a result, you'll feel less depressed and be able to enjoy spending time with friends and family more often. These mental health tips might be just what you need to forget about your problems.
68226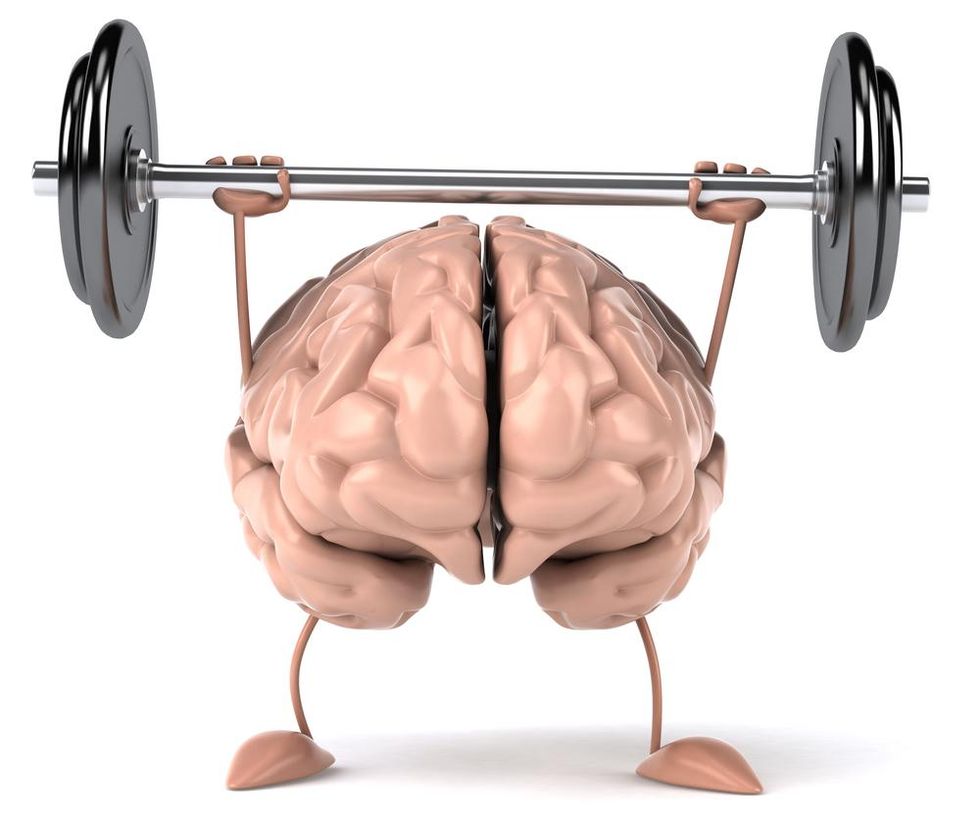 One way you can improve your quality of life is to take care of your mental health. As a result, you'll feel less depressed and be able to enjoy spending time with friends and family more often. These mental health tips might be just what you need to forget about your problems.
Be Grateful Each Day
If you don't feel like you have much to live for, you might be surprised. All you have to do is write down a few things you're grateful for in a daily journal, and before you know it, you'll likely have a whole list. For starters, you might be thankful for your home, job, kids, nature, or dog.
Enjoy Creative Self-Expression
Creative self-expression can help you be a better problem solver, boost your imagination and enhance your ability to be empathetic, among other things. Creative activities include drawing, cooking, sewing, painting, playing a musical instrument, creative writing, etc. If you can't get motivated, consider taking an arts & crafts class locally or online.
Socialize Regularly
Spending time with people can increase your happiness, enhance your well-being and stave off loneliness. Indeed, making meaningful connections is a great way to stay healthy and forget about technology for a while. You and a friend or family member can check out a new restaurant, visit a museum or see a movie.
Hang Out with a Pet
Pets can motivate you to exercise often, decrease your blood pressure and cholesterol levels, and lower your stress levels. Then, of course, you can take your dog for a walk, teach him tricks or bake him some tasty pet-safe treats. And if you don't have a pet, consider adopting an animal from a nearby shelter to give a dog or cat a loving home.
Color in a Coloring Book
One of the simplest activities can have a profound effect on mental health and well-being. To reduce stress or anxiety, try coloring in a coloring book. You don't have to be a child to gain other benefits such as improved sleep, vision, and focus. Adult coloring books and crayons are inexpensive, or use a kid's coloring book if you'd like. The point is to forget about life stresses and focus on something simple.
Make Yourself Laugh
Although it's not always easy to find something to laugh at, you're likely to be successful if you keep trying. For one thing, you can get creative and make up original jokes. Other ideas are watching cartoons, reading free comics online, watching comedy movies, or something else you enjoy. No matter what, try to remember not to take life too seriously.
Write it Out
When something makes you feel negative, the last thing you want to do is hold in your emotions. So instead, try letting go of tenseness by writing down your feelings. Once you've rid yourself of unwanted thoughts, you'll have additional peace of mind.
Share Your Recovery Story
If you've endured struggles you'd like to share, don't hesitate to tell someone. For one, plenty of people can benefit from reading about any problems you've had with depression or recovery. Second, you can join a social media group or submit your story to a magazine for possible publication.
If you don't feel like you have the time to take care of your mental health, all you need is a few minutes a day to gain the benefits. For instance, try meditating for a couple of minutes on work breaks, upon waking, or before bedtime. Maintaining optimum mental health begins with small steps towards progress.
Keep Reading...
Show less
Featured
There are many reasons to own an SUV. If you live in a cold state or a rural area, you will see that owning an SUV is very important.
55902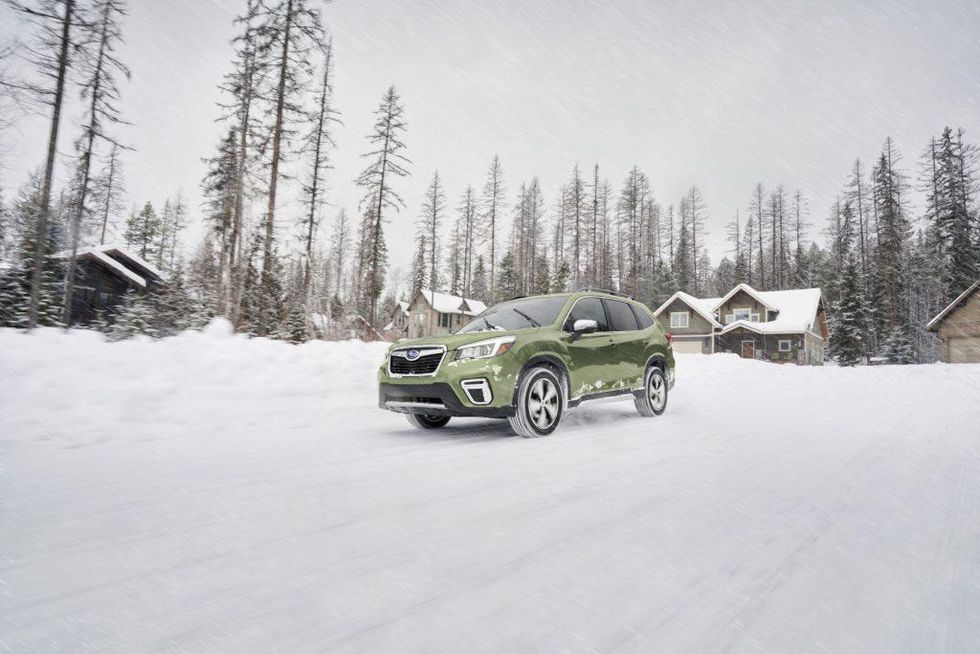 The gas and oil prices are too high to run in a smaller vehicle. You are better off with an SUV for hauling cargo and driving larger loads around the town. In addition, owning an SUV is more comfortable and safe than driving a smaller vehicle.
However, should you own an SUV if you live in a snowy area? It depends on where you live and how often you drive there. If you live in a region with a lot of snow then driving in an SUV could be dangerous if the car is not equipped with all wheel drive options. Even kids know who to call in case of an accident. There are a few steps you can take to make sure you will not have an accident in snowy conditions.
The first thing is to pay attention to what you are driving. While you might think that a car is safe to drive in the city, it can be at risk of being driven in a hazardous way in the city. Driving through heavy traffic, going fast, driving while talking on the cell phone or texting are all things to avoid.
When you are driving in a city, pay attention to every street sign for traffic laws. Every so often, a city councilor will stop traffic for a safety inspection. Many cities also do this periodically throughout the year. Paying attention to the signs and obey the rules of the road can keep you safe.
When you are on the road, you should pay attention to what the traffic around you is doing. A huge group of cars driving in the same direction can cause trouble. You don't want to get involved in a pile-up with someone behind you. You also don't want to crash into someone who is driving in front of you. Driving safely is very important to driving enjoyment.
If you plan to buy an SUV, you need to have a good driving record as well. Most insurance companies will not cover any damages due to accidents or traffic violations. Even when you are not the one at fault, sometimes it is a real struggle to get what is owed to you. That is why it is critical that you take care of any tickets or accidents that you get before you sign any documents. In the future, these tickets can count against you when it comes time to purchase a new vehicle. Make sure you have a good paper trail. You should also hire a Colorado attorney for Car Accidents if you live in a snowy state such as Colorado. There are professionals that will know the legal requirements of insurance companies. They are hired to help you.
If you plan on owning an SUV if you live in a town, you need to drive a dependable vehicle. Town cars tend to be smaller and less expensive than other types of vehicles. While they do make driving more fun, there are some drawbacks to owning a town car. The biggest drawback is that if you ever need to make an emergency stop, you may find that your town car is unable to pull you over quickly enough. This can be dangerous because you may end up stranded in a strange area without any means of transportation.
So, now that you know how to drive a town car like a professional driver should, you should know that owning an SUV if you live in a town is not a good idea. You should instead drive a four-door sedan. Or, if you are really into sports and you often drive around to play sports games, then you should definitely consider purchasing a sports car. Either way, you should always drive safely and with care so that you can prevent accidents and save money in the long run.
However, not all SUVs are good in the snow. Some SUVs such as the Tesla model or the GMC Terrain do awful in the snow. In these cases, there are sports cars or sedans that have all wheel drive and can handle better in the snow than most other SUVs. Doing your research will get you the top cars to own in a state that snows a lot. This will prevent accidents and unforeseen weather problems.
Keep Reading...
Show less