2016 has taken some amazing people from us. This includes musicians such as David Bowie, and Prince, and actors such as the great Alan Rickman. However at the very end of the year, as we thought everyone else was safe from the 2016 curse, we lost the great Carrie Fisher, followed one day later by her beloved mother Debbie Reynolds.
To many, myself included the loss of Alan Rickman was the WORST thing that could have happened this year, until last week.
Carrie was a young 60 year old. She was an icon for many, with her iconic role of princess Leia in Star Wars, as well as her fantastic humor and complete gift for writing. As writing this, I listen to her newest memoir on audiobook, as read by her and her daughter entitled , The Princess Diarist.
This past November, less than 1 month before her death I was standing in a cold line outside Strand bookstore in Manhattan, New York waiting to get the chance to meet Carrie herself, and have her sign my copy of this book.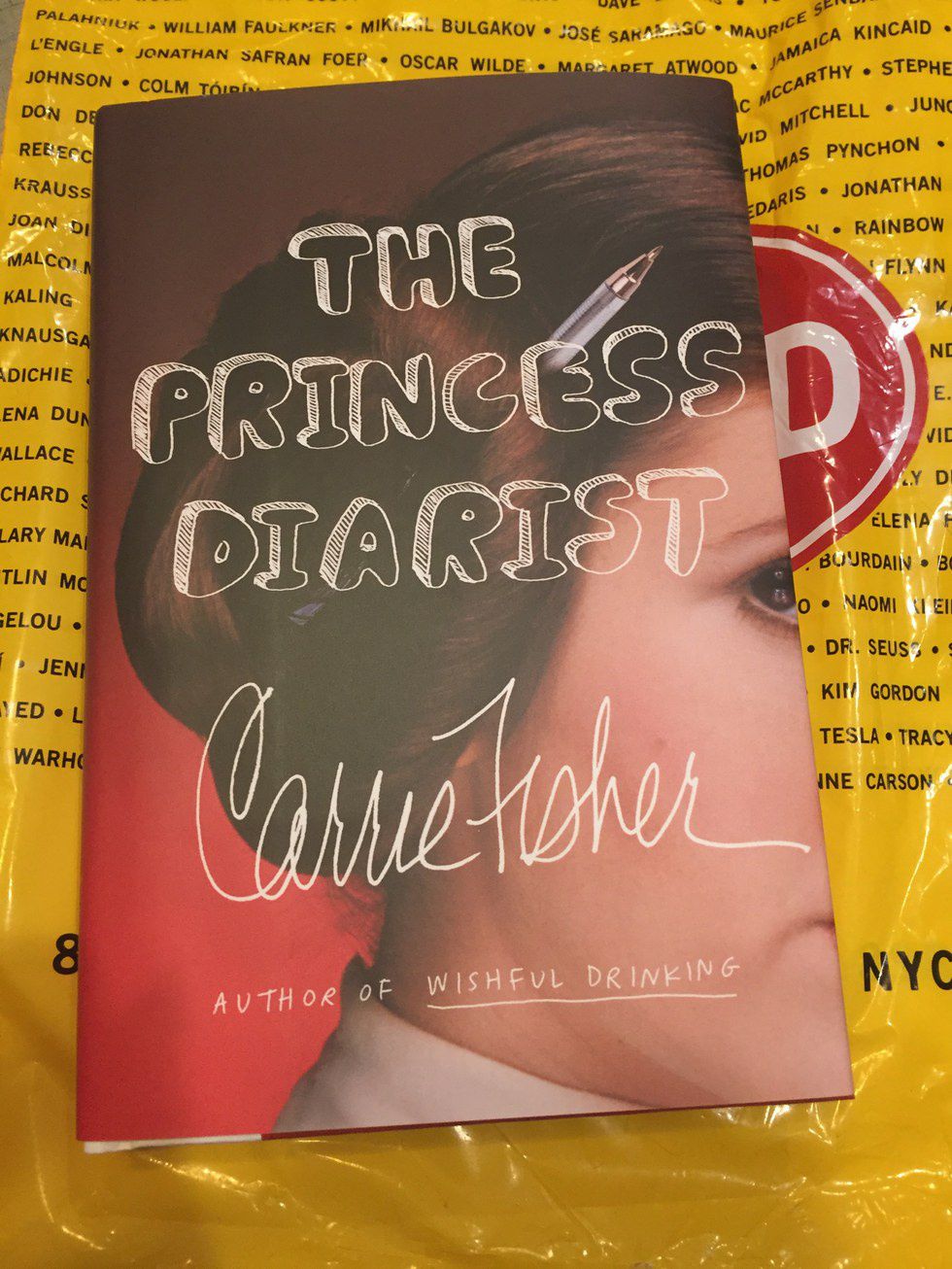 For me, to meet Carrie was an honor, a pleasure, and a once in a lifetime experience. She spoke to me briefly, as there were hundreds of other people she also had to see, but not once did I feel like she was rushing me along.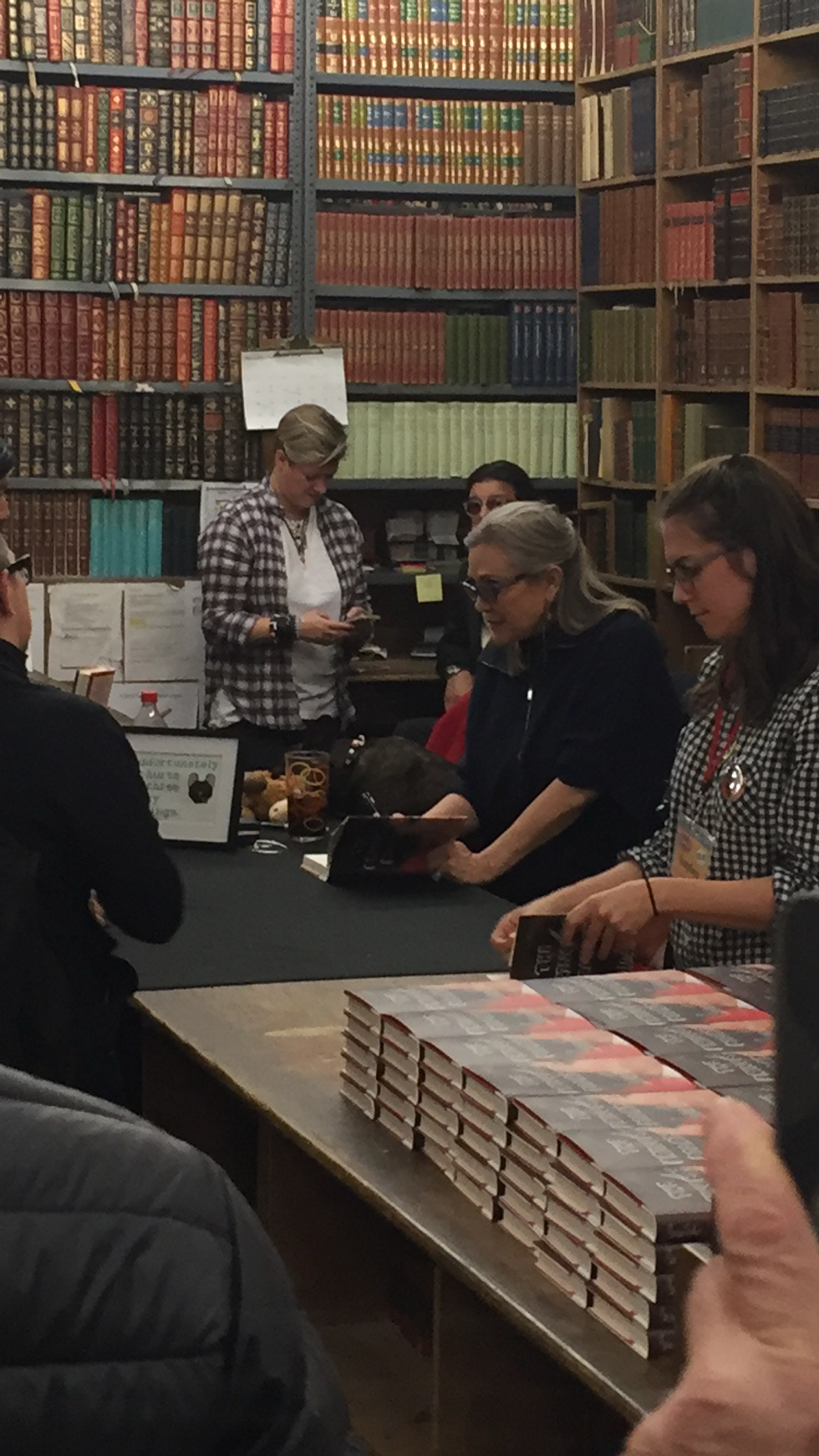 She asked my name, and where I came from. She worried if we were cold from having to stand outside in the bitter end of November. Carrie was pleasant and grounded. After signing my book she told me to enjoy the rest of my night with a smile and went on to sign the next person in lines copy.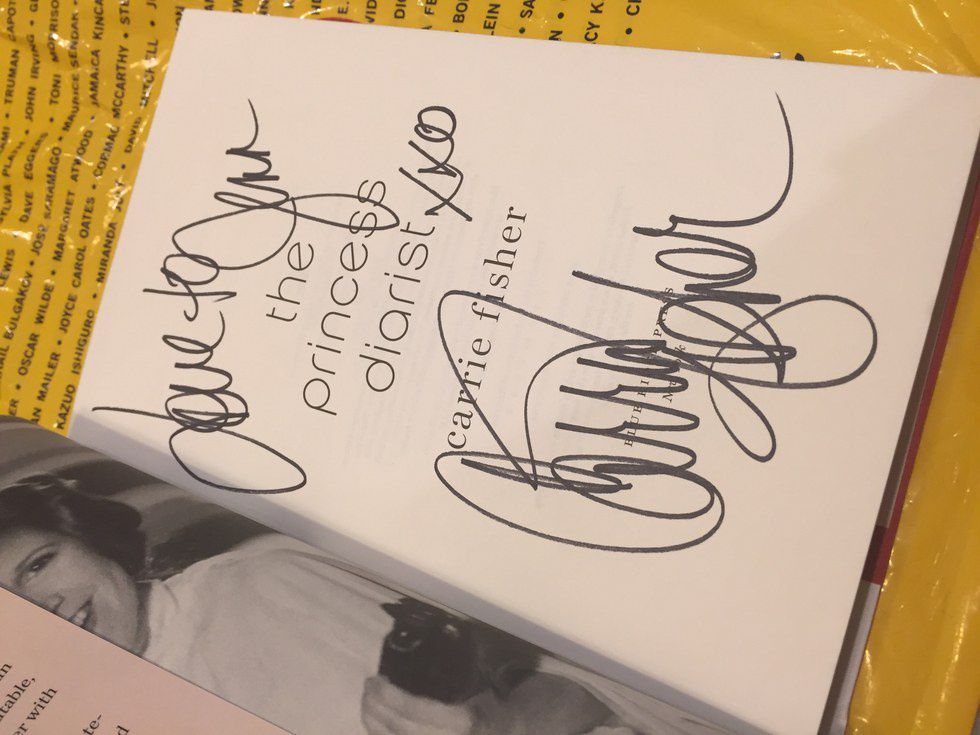 I know I didn't have a long conversation with her, and I know she would NEVER remember me from the quick correspondence we had, but it was so meaningful to me and I will never forget it. The day I found out that she had passed away I had chills and was extremely sad. Carrie was a celebrity, and many people find it unnecessary to grieve over celebrities. But for me, I will grieve. For me Carrie is a force to be reckoned with and a woman that will be greatly missed.


I am very fortunate to have met her so shortly before her passing, let alone at all, and i will never take that for granted.
It was a sad day to discover every death in 2016, but the saddest for Carrie herself.
Rest in the sweetest peace our sweet princess. You will be missed.
Carrie Frances Fisher 10.21.1956 - 12.27.2016

** all photos used are property of the author, and taken by the author.