Halloween is upon us, and man oh man, I'm so excited.
Every year, my siblings and I brainstorm months in advance various Star Wars characters and T.V. show icons illustrating potential for great costumes. I know most kids my age go to crazy parties, have horror movie marathons, or even just sit at home and "hand out candy" (really their mom is doing the handing out and they're watching Netflix in pajamas). Don't get me wrong, that stuff all has merit. But I look forward to doing the goofy kid stuff every year, and here's why.
Being a junior in high school, this year is especially significant as it hits home that next year is my last year in Fredericksburg. I'm nearing the home stretch and, while I'm not quite there, it's odd for me to be counting down my Halloweens at home. It's not just the hours of planning, designing, and executing of the perfect costume, or even the candy -- although those are vital to the night. It's being with my siblings.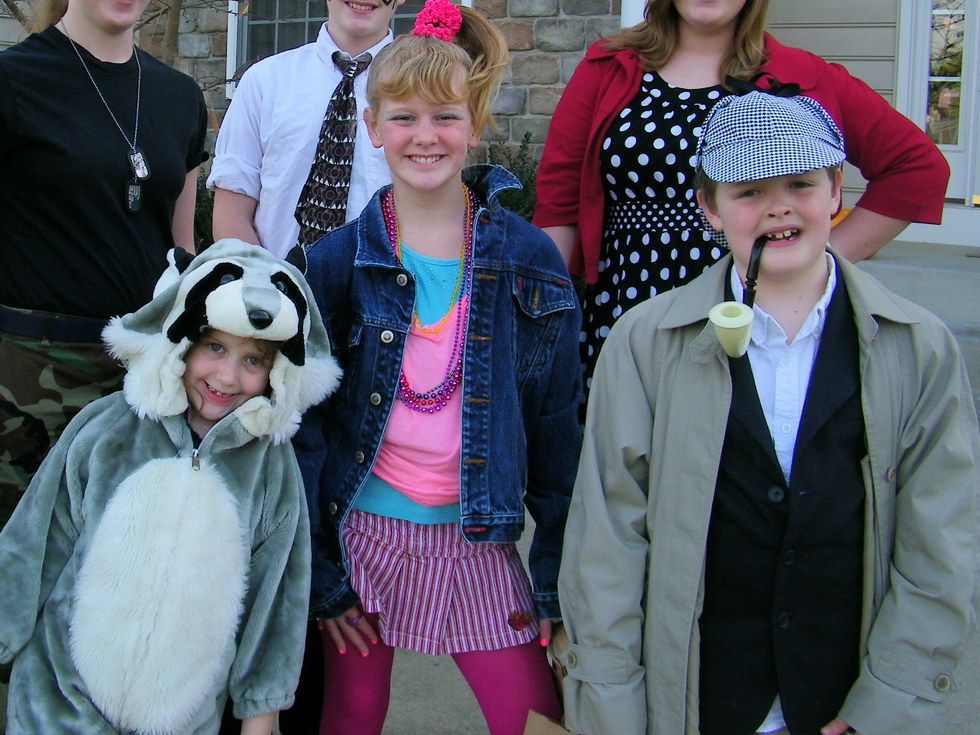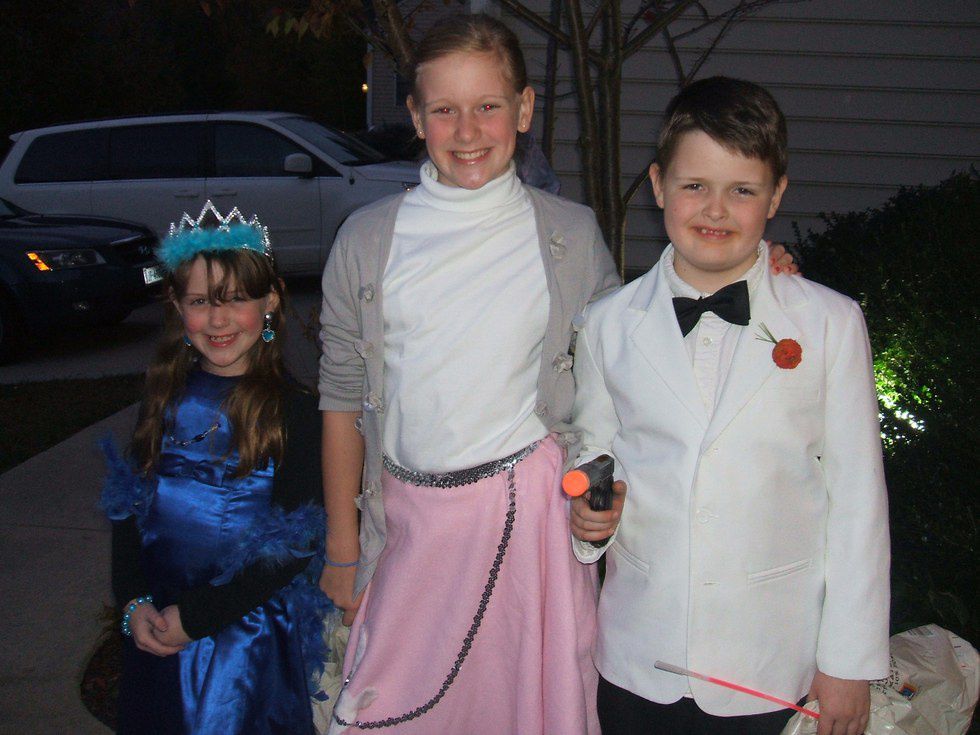 My brother John is at his first year at college, with all the siblings before him (Disclaimer: I have seven total) already in college/graduated, so it's down to my younger brother Jack, sister Samantha, and myself to maintain the atmosphere of childishness here. And we do an awesome job of it on Halloween.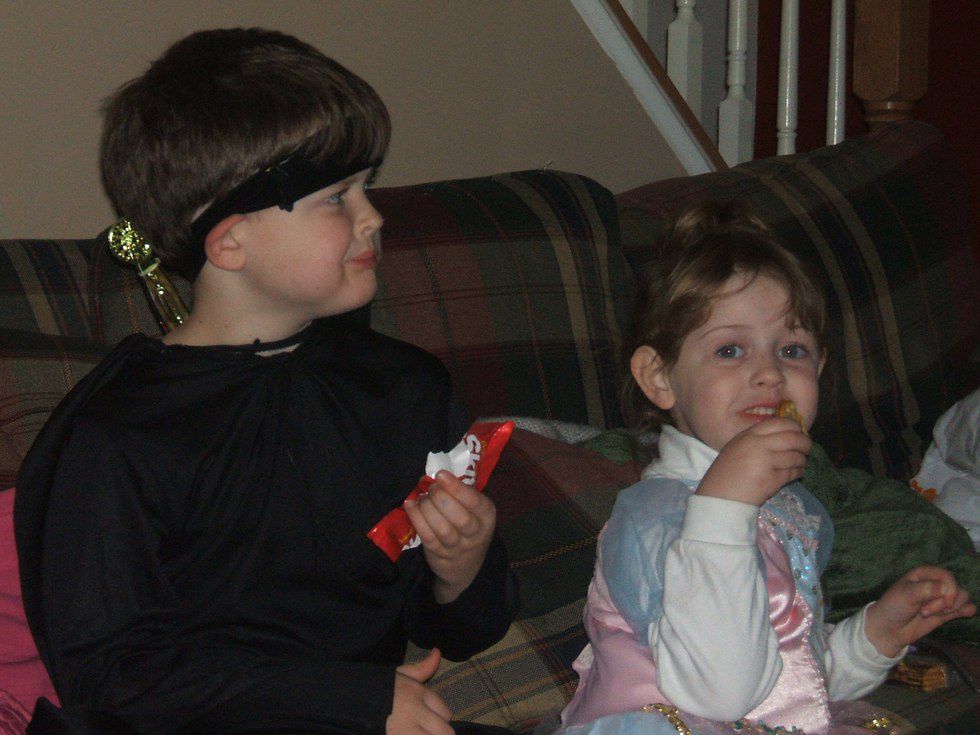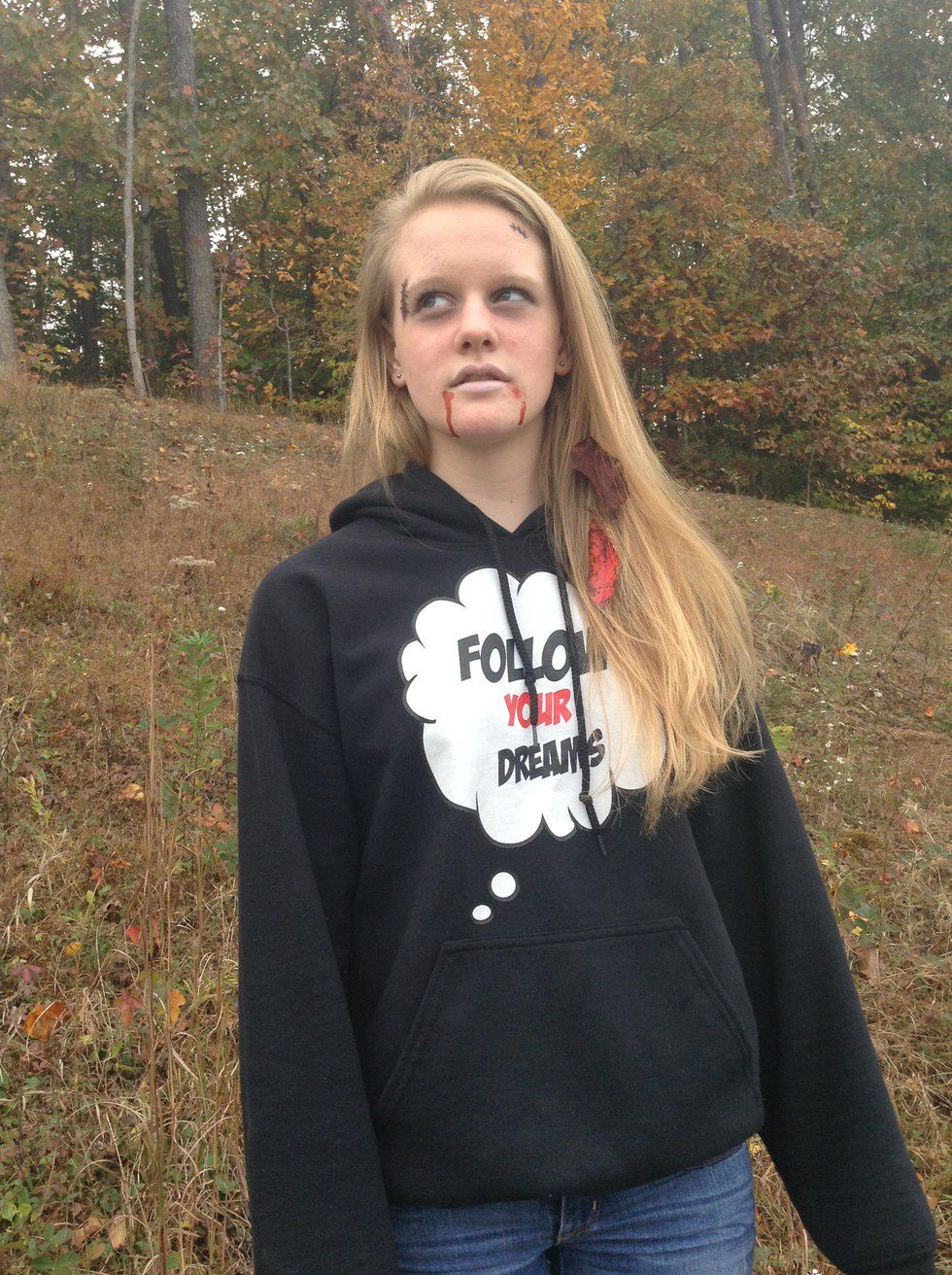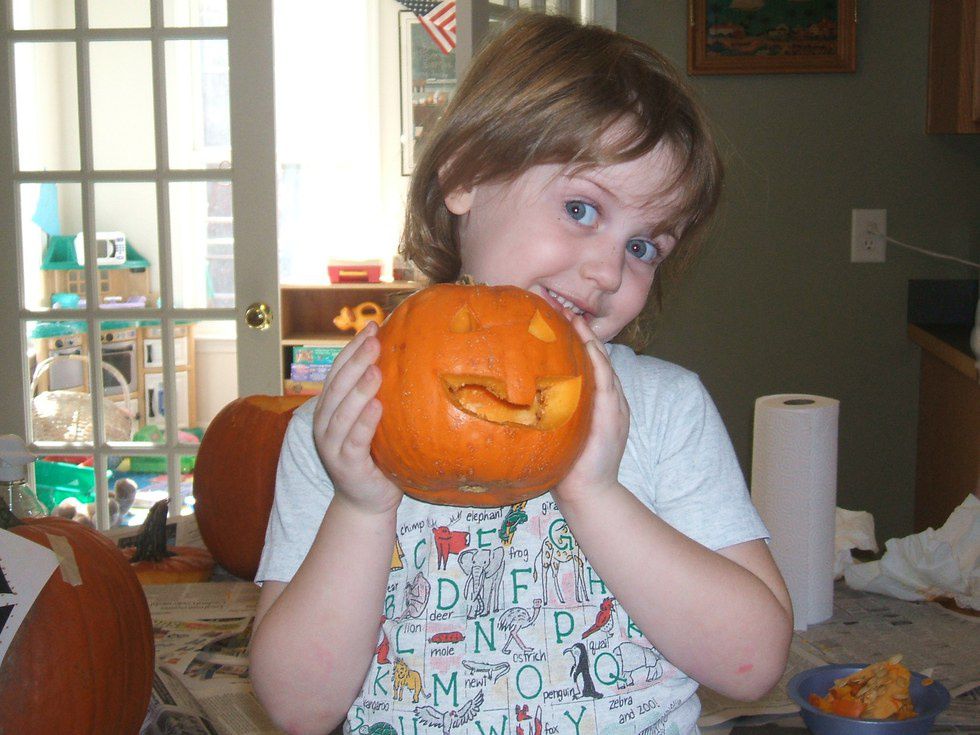 They're my chums.
Halloween is one of those things that we always do together. Most other days are jam-packed with homework, friends, and stress for me, and variations of the same for them. But Halloween is reserved for us.
We have stacks of pictures from Halloweens past, with piles of candy and the wildest of costumes.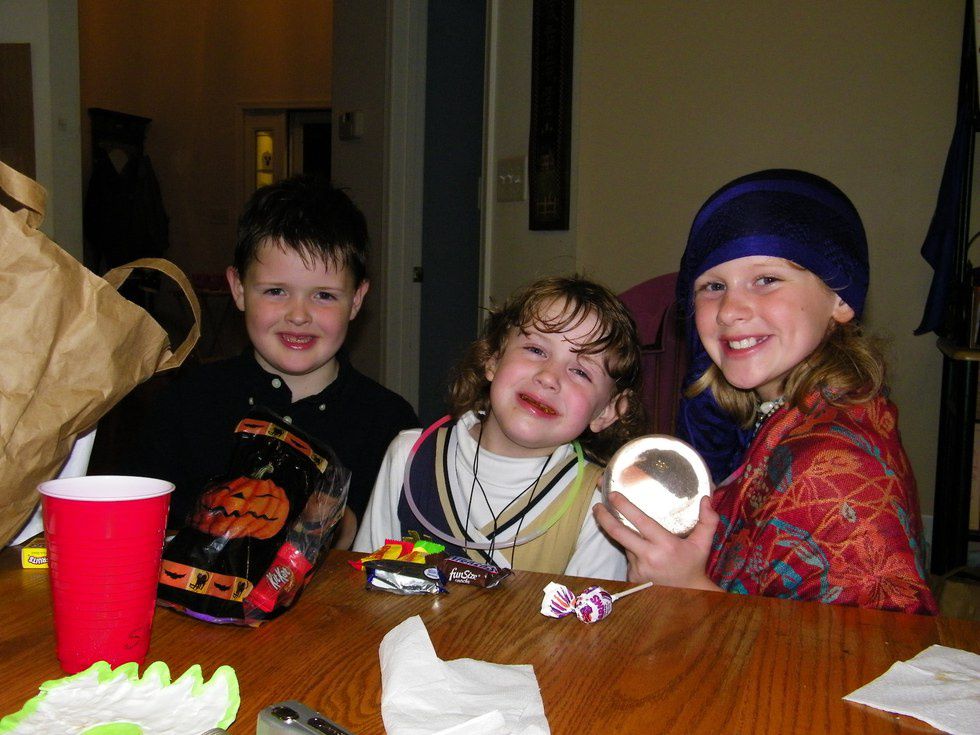 It's always something we've done together. Even as each of us grows into our teenage years, we've never fully really ventured off to parties and horror movie nights. Even when we spend 99% of the night with friends, something always brings us home, some unspoken agreement that its our night.
This year, we last-minute decided to go crazy and dress up as the superheroes/villains from "Megamind." Our original plan was to be rebel pilots from Star Wars (we're saving it for next year and it will ROCK); but when time cut too close, we switched courses, drew up a master list of ideas (consisting of everything from "Nicholas Cage Characters" to "Steph Curry, Yao Ming, and Michael Jordan"), and finally settled on the famed blue-headed villain and his peers. This was all accomplished on Friday, the 28th. Quick afternoons of thrift store hopping and a night of paint and glitter made for some awesome costumes -- anyone who buys costumes is a fool. Although to some the whole process seems goofy, disorganized, and even childish, I love it.
Sure, I might look silly running rampant around my neighborhood with those two little goons and their friends. But I honestly don't care. This night is something I look forward to every year. It's my childhood. My memories.
I always used to say that I would trick-or-treat until I was stuck in a nursing home, and even then, I'd scoot my wheelchair from door to door shoutin' for candy. While I'm not quite in a wheelchair, sometimes I feel a little old, maybe too old for these kind of "childish shenanigans." But then Jack is so excited about a costume idea that he stumbles over his words, and Sam asks "what are we gonna be?" and... they make me a little kid again.
I can't wait for candy poker when I totally school them at Texas Hold Em'. I can't wait for bartering skittles for Kit-Kats (definitely worth at least three Kit-Kats). I can't wait for face paint wearing off and stomachs starting to ache as we nod off with dreams of tomorrow's poker and bartering floating through our temples.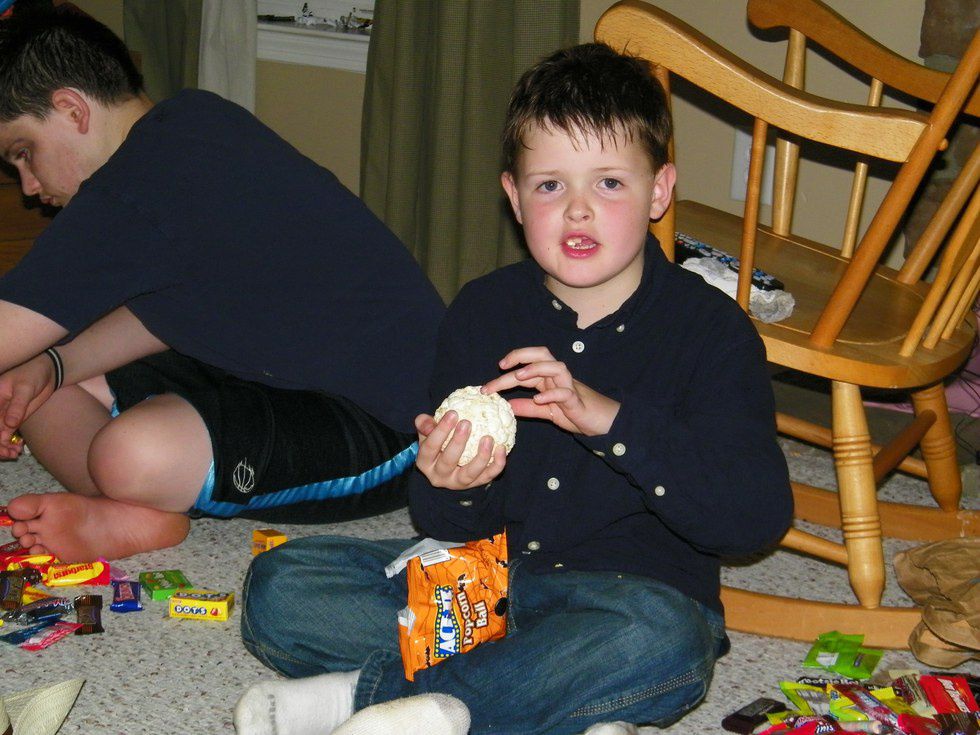 So for the parents I encounter and the kids from my school who spot me, feel free to judge. I don't mind. Because Halloween is our night. And man oh man, I'm so excited.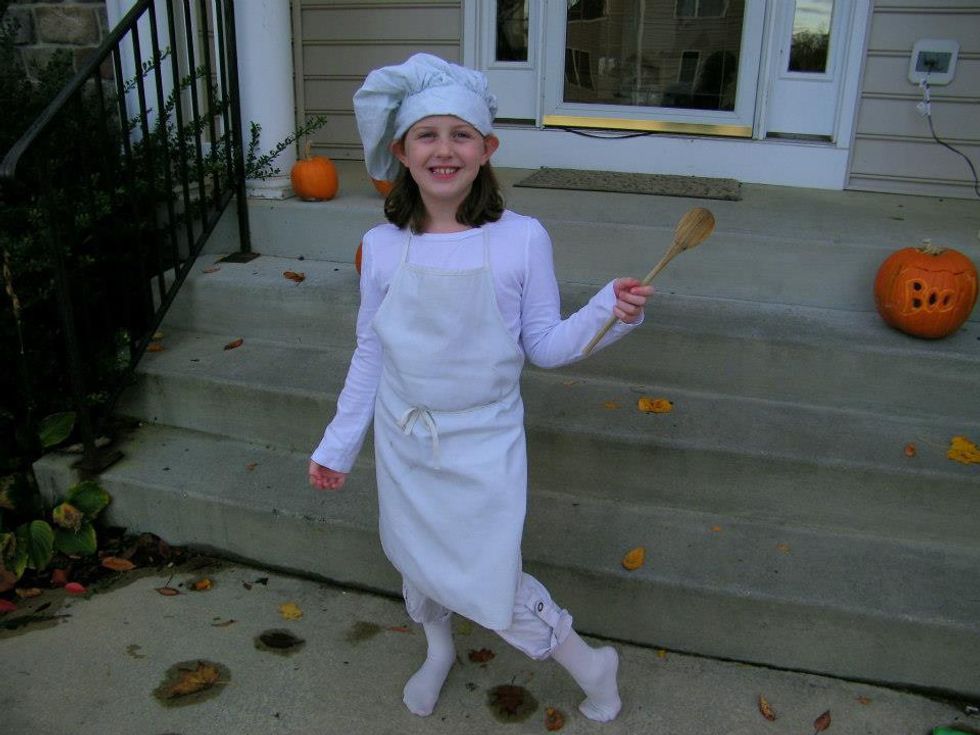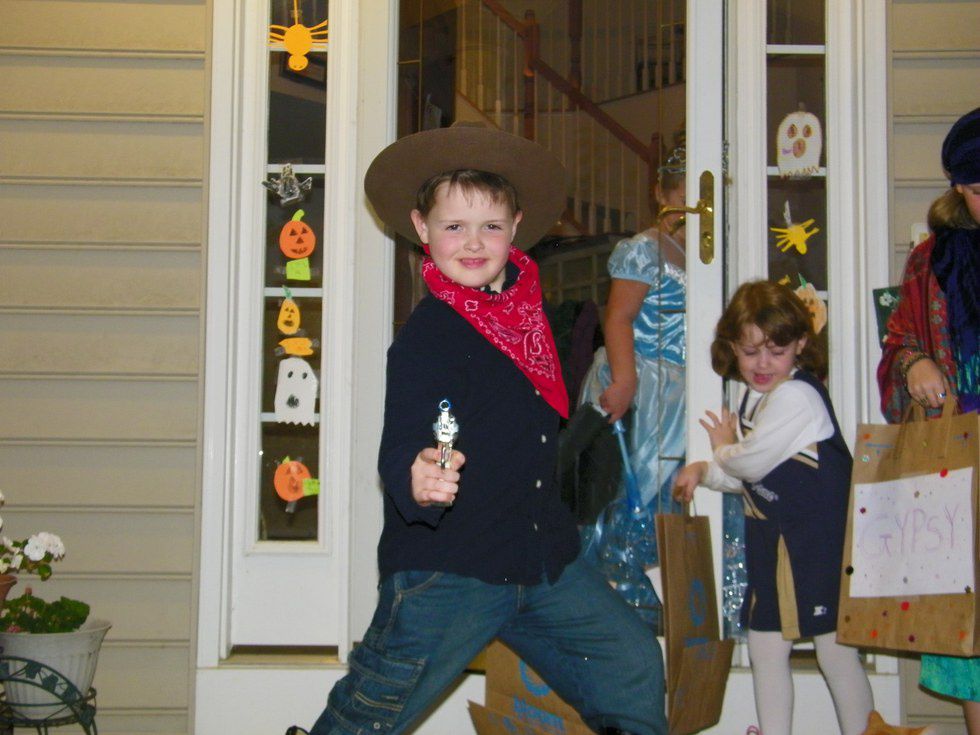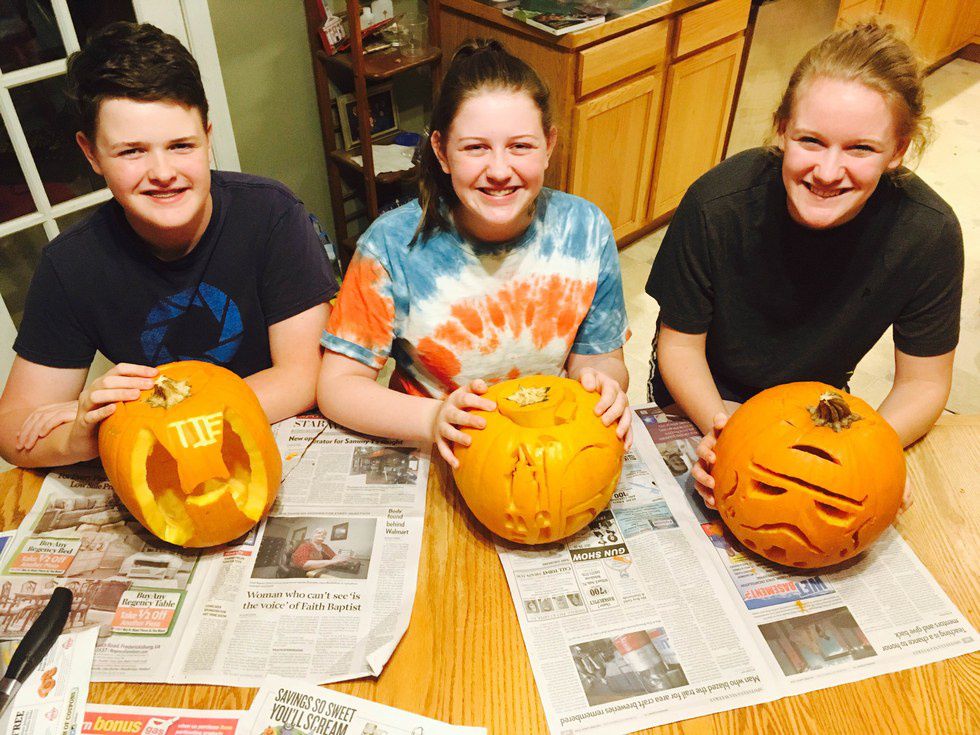 Dedicated to the two goofs I call my pawns (or siblings). Here's to many more years of Halloween specials and Star Wars pumpkins.