NARAL, Pro-Choice America
NARAL, the National Abortion Rights Action League, was founded in 1969, four years prior to the historic Roe v Wade and Doe v Bolton cases which legalized abortion in all 50 states of America. NARAL has been active and fighting for women's reproductive rights since then.
One great thing NARAL has done is define what being pro-choice is. They say: Being pro-choice means protecting women's access to safe, legal abortion. It also means working on ways to help reduce the need for abortion, like improving access to birth control. And it means supporting women who choose to carry their pregnancies to term. On their website, you can explore each of these topics further.
Roe v. Wade
Roe v Wade was the court case in 1973 which ruled that states are not allowed to place any regulations on abortions in the first trimester. In the second and third trimesters, abortions could only take place if a mother's life was in danger. In the third trimester, if a state ruled viability for the baby, abortions cannot take place.
Roe v Wade came at a changing time in American history. Ideas about relationships were becoming more liberal and people wanted less restrictions. Birth control became available to married couples in 1965 and to single women in 1972, right before Roe v Wade.
Doe v. Bolton
Doe v Bolton is the accompanying case to Roe v Wade. It is the case which ruled abortion legal in the third trimester if carrying the baby to full term would have adverse health effects on the mother. Health is defined broadly here- physical, emotional, psychological, familial, and the woman's age; all can affect a woman's wellbeing.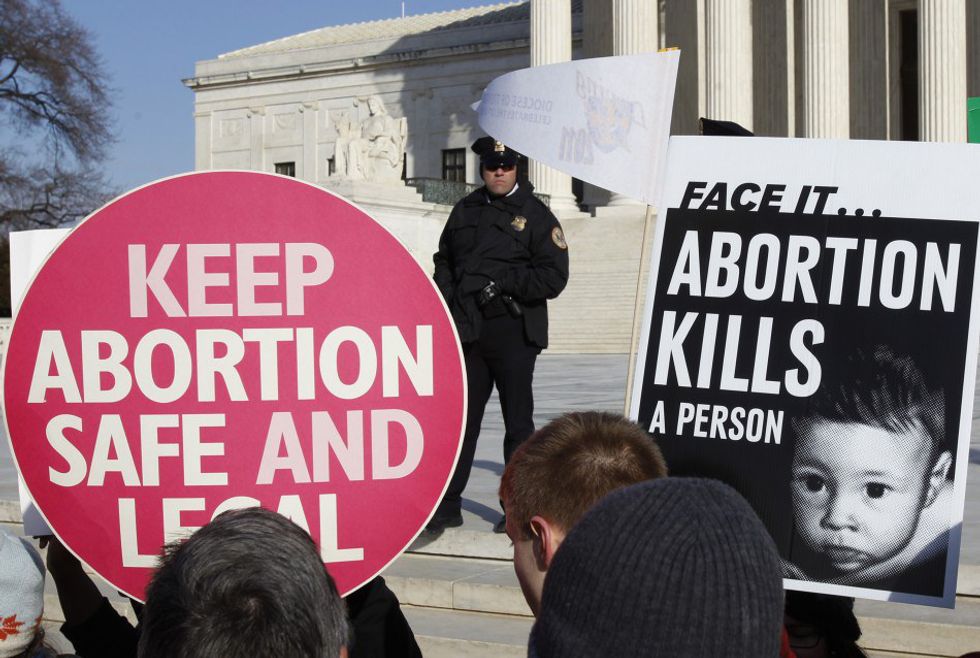 Dr. Bernard Nathanson

Dr. Bernard Nathanson is a co-founder of NARAL. He was an obstetrician-gynecologist and became the medical advisor for the Center for Reproductive and Sexual Health in Manhattan. Under his eye, over 60,000 abortions were performed at the clinic between 1970 and 1972. Between 1972 and 1978, 10,000 more were performed under his supervision and 5,000 more were performed by him alone. Dr. Nathanson knew everything about abortion and was deeply invested in NARAL's mission. However, with new technologies like ultrasounds, something in him began to change. "For the first time, we could really see the human fetus, measure it, observe it, watch it, and indeed bond with it and love it," he wrote later in his book, The Hand of God: A Journey from Death to Life by the Abortion Doctor Who Changed His Mind. For the rest of his life, he joined the Pro-life movement. He saw first hand how abortion was wrong and shared his new ideas nationally.
Norma McCorvey

Norma McCorvey, known as Jane Roe, was a young, unmarried, and poor girl in Texas who sought an abortion for her third child. Having dropped out of school at age 14 and with abortion being a taboo topic of conversation, she didn't really know what it was. She honestly thought an abortion meant that a child was prevented from coming into existence, like it had never been there before. She met with two lawyers and they helped her build a case to get an abortion, even though her life was not at risk. To make her case stronger, she told them that she had been raped (which was later admitted to be a lie to move things along quicker). Her lawyers never explained to her what an abortion was or gave her any indication of how big a lawsuit she was getting involved in. In fact, she found out by reading the newspaper that the papers her lawyers had her sign legalized abortion, just like everyone else. And, interestingly enough, Norma never went through with the abortion. She knew that her pregnancy was far enough along that she should not. Her baby was given the gift of adoption later on. In 1995, Norma came out as a pro-life advocate and is very involved in the pro-life movement still today.
Sandra Cano

Sandra Cano, known as Mary Doe, had a similar case to Norma McCorvey. She was young and uneducated and unknowingly found herself in a lawsuit. Although in a desperate situation, Sandra never wanted to get an abortion. She fled Georgia for Oklahoma in order to avoid being forced into one. She trusted the people she sought counsel from and they were the same people who got her involved in this case. She says, "It's a nightmare to be connected to a case that I never wanted to be connected to. Doe v. Bolton allows abortion up to the ninth month. This case takes children's lives." In 1997 at the National Memorial for the Unborn in Chattanooga, TN, Sandra said, "I pledge that as long as I have breath, I will strive to see abortion ended in America."
If these three prominent figures in the pro-choice movement are actually pro-life, we should probably take a look at the pro-choice movement again.