In the world of Netflix, Hulu, HBO and Amazon, we have so much access to television shows. And yet... I really haven't seen that many. I'm admittedly terrible at binge-watching shows. But I'm trying, I promise. ...Don't yell at me.
However, despite my personal lack of TV show experience, I hear quite a bit about some of the most popular shows from my friends, family and Twitter – so much so that I feel like I can give a basic synopsis without ever having seen an episode.
So here goes nothing. Here's my personal description of the best shows I've never seen. No additional information has been looked up in preparation for writing this, so feel free to complain when I get them terribly wrong.
1. Grey's Anatomy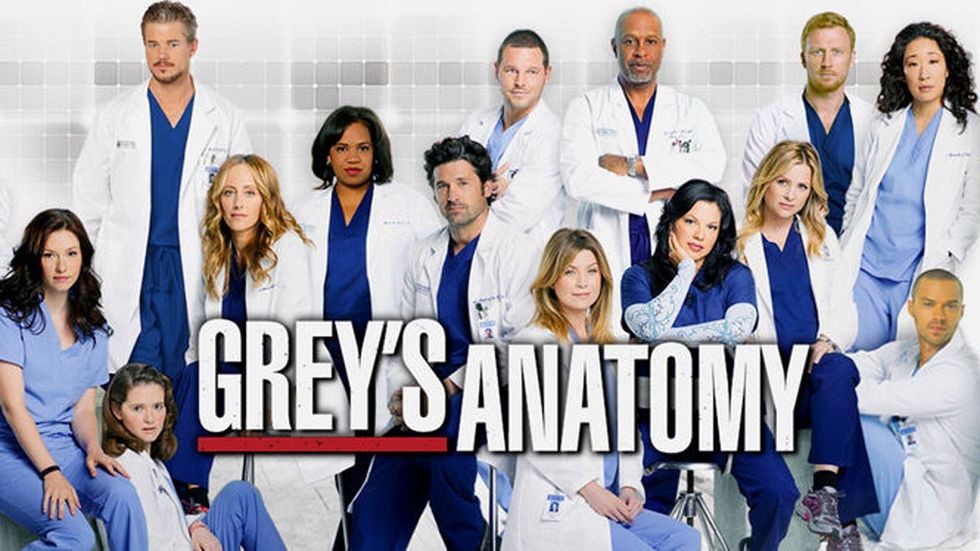 This is a dramatic show about doctors in a hospital. There's love, fights, intense situations and some really f***ed up medical scenarios. McDreamy will make you gush and Meredith convinces us to all call our best friends our "person." There are active shooters and plane crashes and your favorite character will probably either die or break up with the character that's perfect for them. If you're going to watch this, get ready for some emotional turmoil.
2. Breaking Bad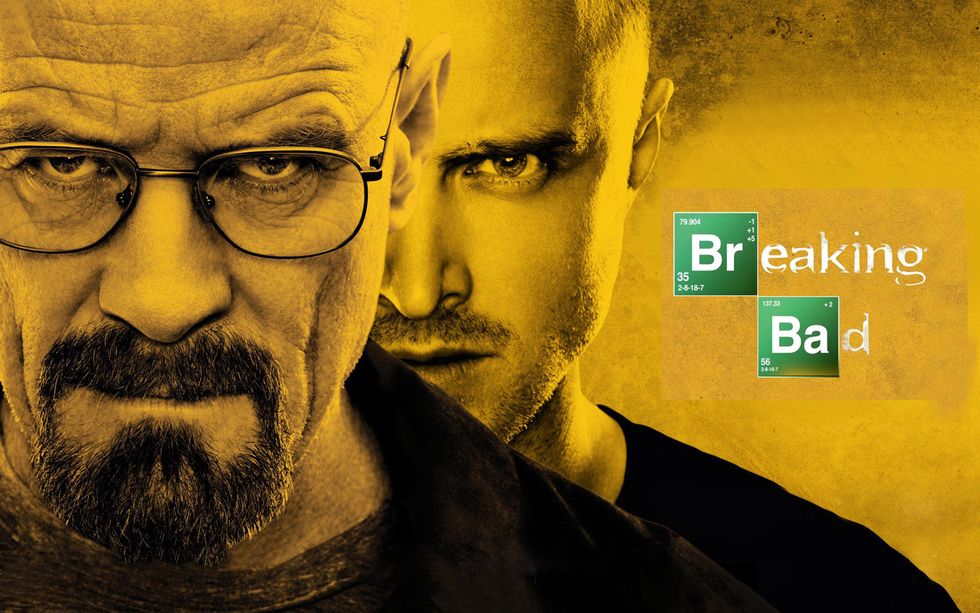 A teacher starts making meth in his home, for honorable reasons, but then quickly becomes less honorable of a man. Sh*t goes down, there are some plot twists, and you'll start to have love-hate relationships with a lot of the characters. And, you might learn a thing or two about chemistry.
3. Scandal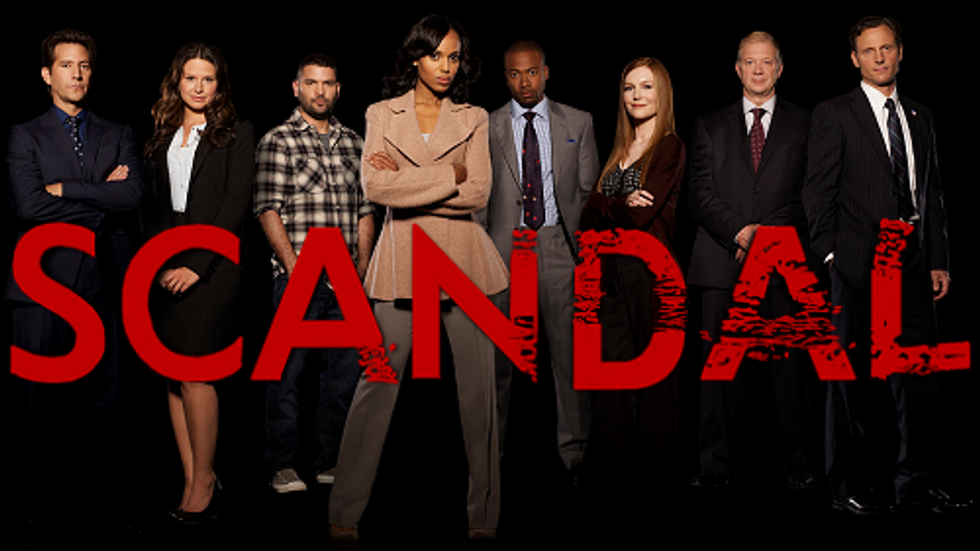 Accurately represents its name. I honestly don't know the premise of the show (I think it's political?), but there's betrayal, love, lust, murder and a lot of sex scenes.
4. The West Wing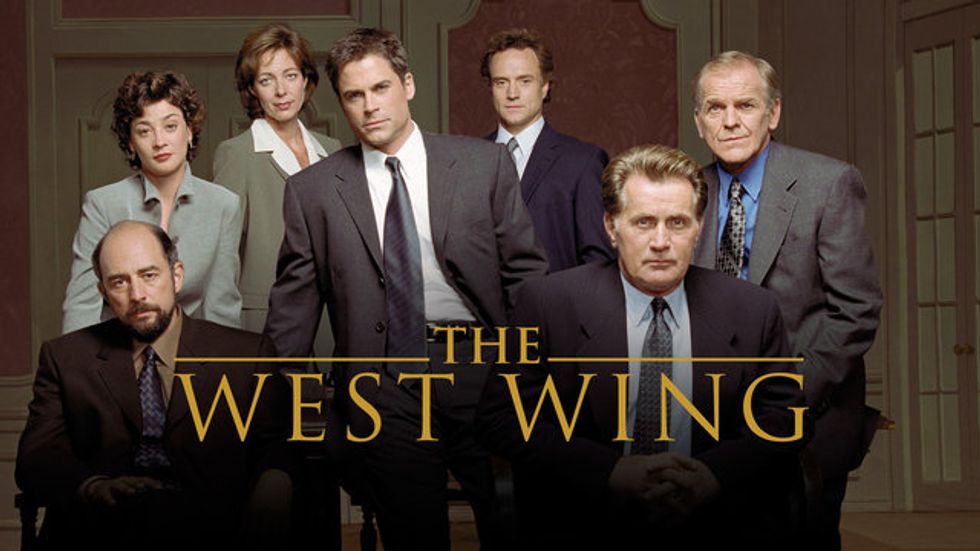 It's a legal/political drama. Aaron Sorkin wrote it, so it's gotta have killer dialogue.
5. Gossip Girl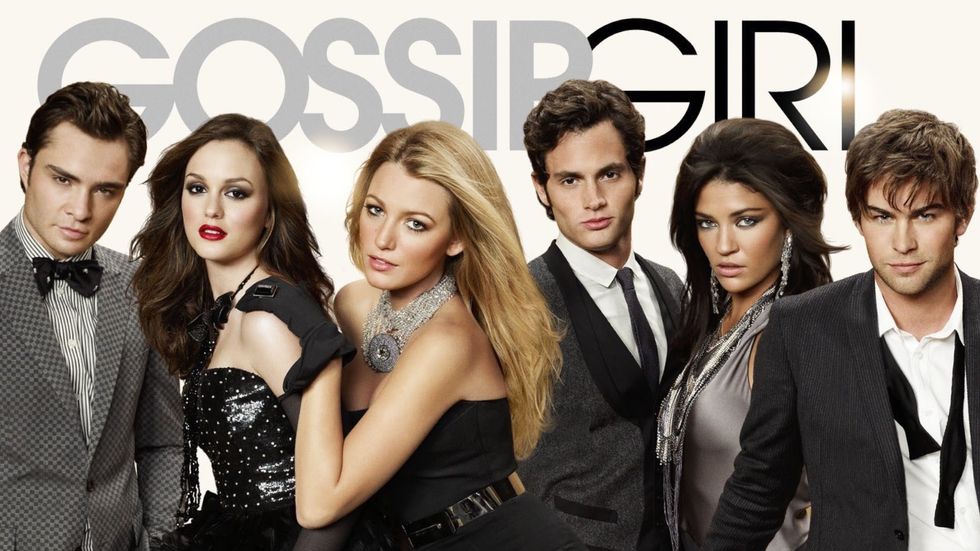 Oh. My. Gosh. So. There's a bunch of rich teenagers living somewhere fancy and basically, they all stab each other in the back. Someone is trying to ruin all their lives by spreading gossip, and you won't find out who until the end of the series (and then you'll probs be in denial about who it is.) Also, Blair Waldorf and Chuck (is that his name?) are #couplegoals.
6. The Walking Dead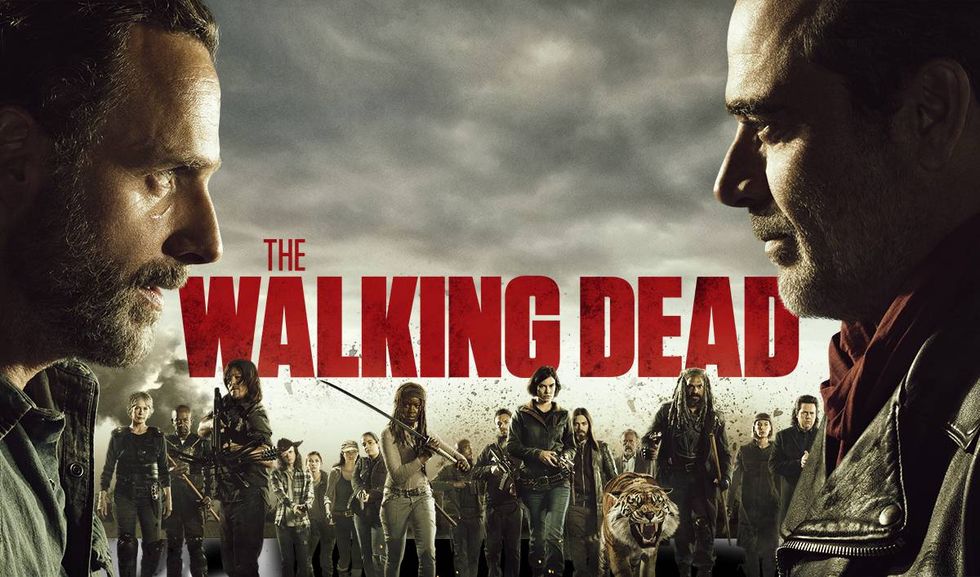 Basically, the world is overrun by zombies except for the remaining humans who are trying to survive. They form tribes to try to work together, but people betray each other and leadership changes. Most people you like will probably die or become a zombie.
7. South Park

An R-rated animated show that touches on a lot of relevant social/political issues and satirizes the hell out of them. The characters have somewhat unpleasant voices.
8. Dexter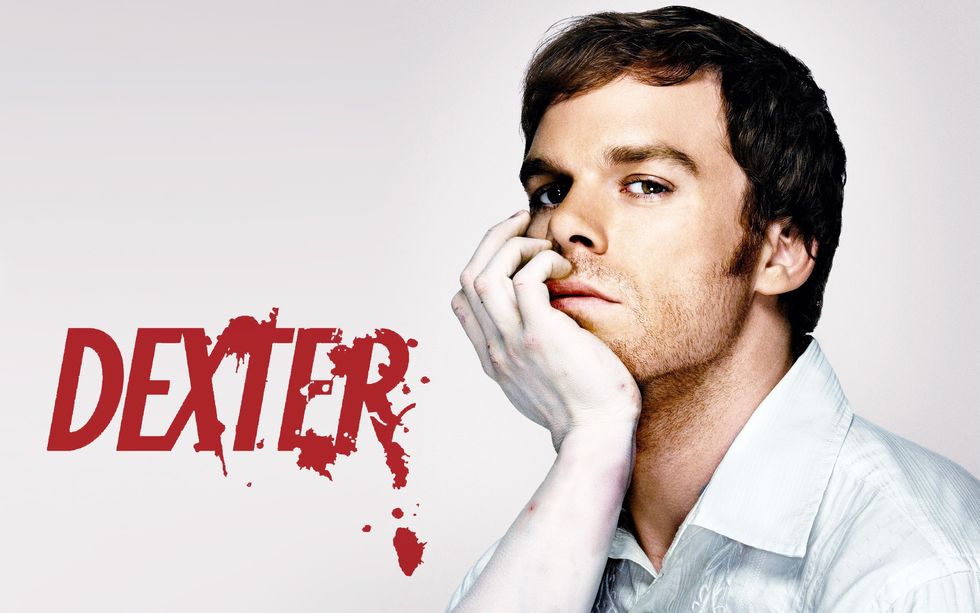 The main guy is a serial killer, but he kills bad people? So you find yourself liking a serial killer?
9. The Office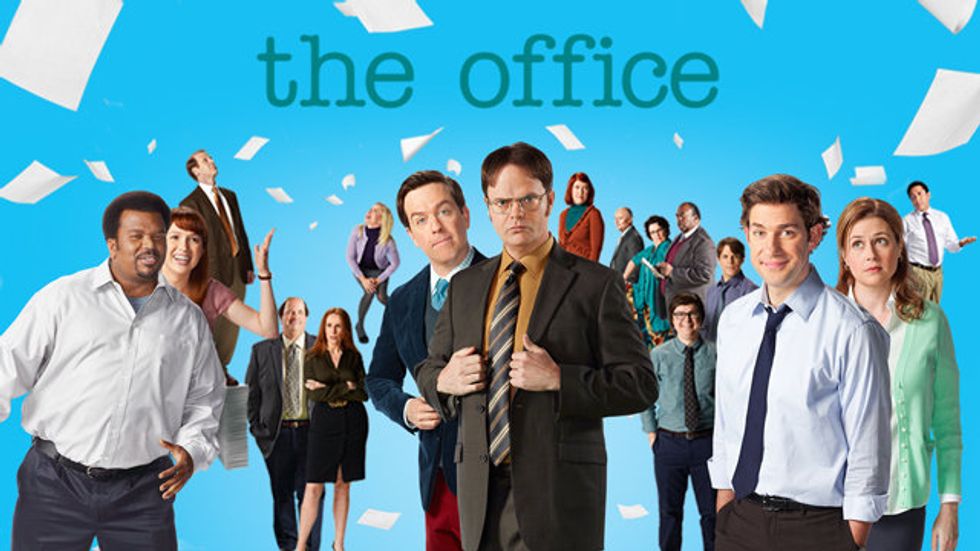 In this beloved sitcom, a bunch of questionably competent adults work together in an office for a paper company. Michael is the boss (until he's not and the show gets less fun to watch) and makes just about every situation uncomfortable, inappropriate or just weird. Kevin drops his chili, Jim and Pam will make your heart swell, you learn how not to give CPR, and office supplies end up in jello.
10. Lost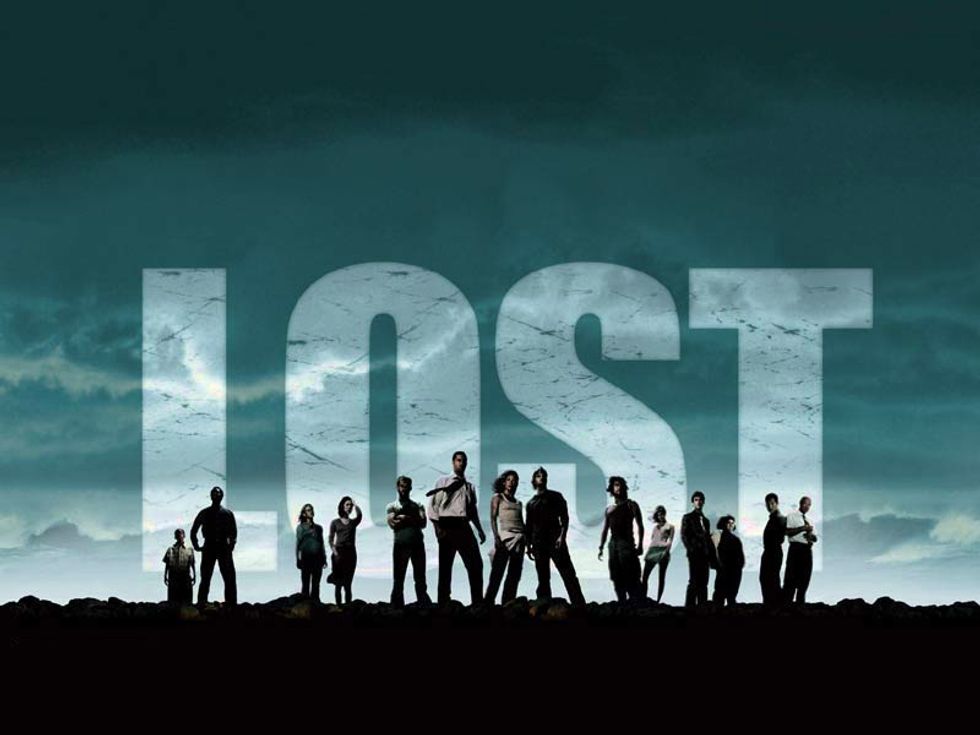 A plane crashes on an island and the people on the plane become stranded there. People hallucinate, and there may be monsters? Or maybe those are parts of the hallucinations... The finale will probably make you mad.
11. The Twilight Zone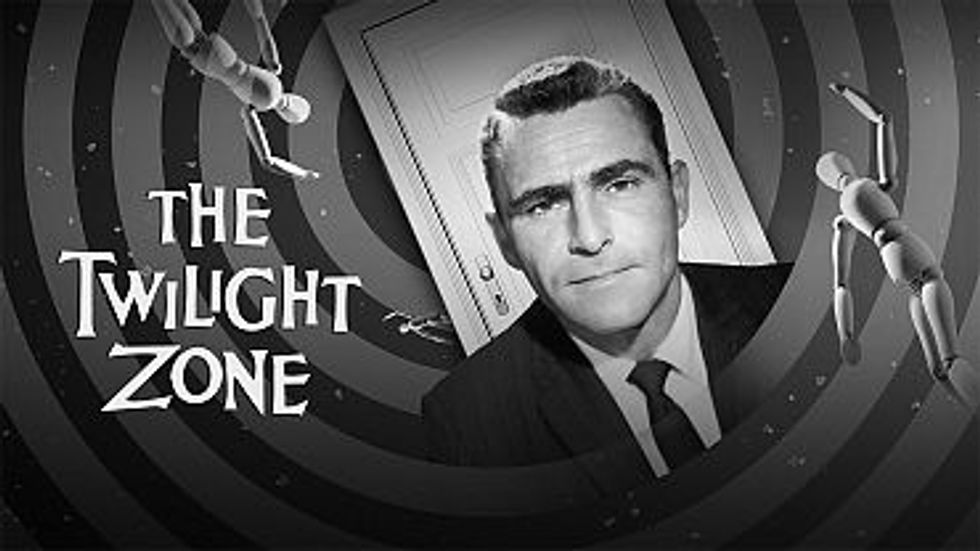 I also have no idea of the premise of this show, but it will mess with your head. I think it's somewhat of a dystopian sci-fi, but I'm not entirely sure.
12. Buffy the Vampire Slayer

There's a badass teenage girl named Buffy who kills vampires (and maybe other creatures?). She has a group of friends who hang out with her, and they basically just fight the bad guys. But there's also love and betrayal, too. Everyone who's watched it LOVES it and it's basically a cult classic. The show also shares a lot of really important messages (though without watching, I can't tell you what they are).
13. Sex and The City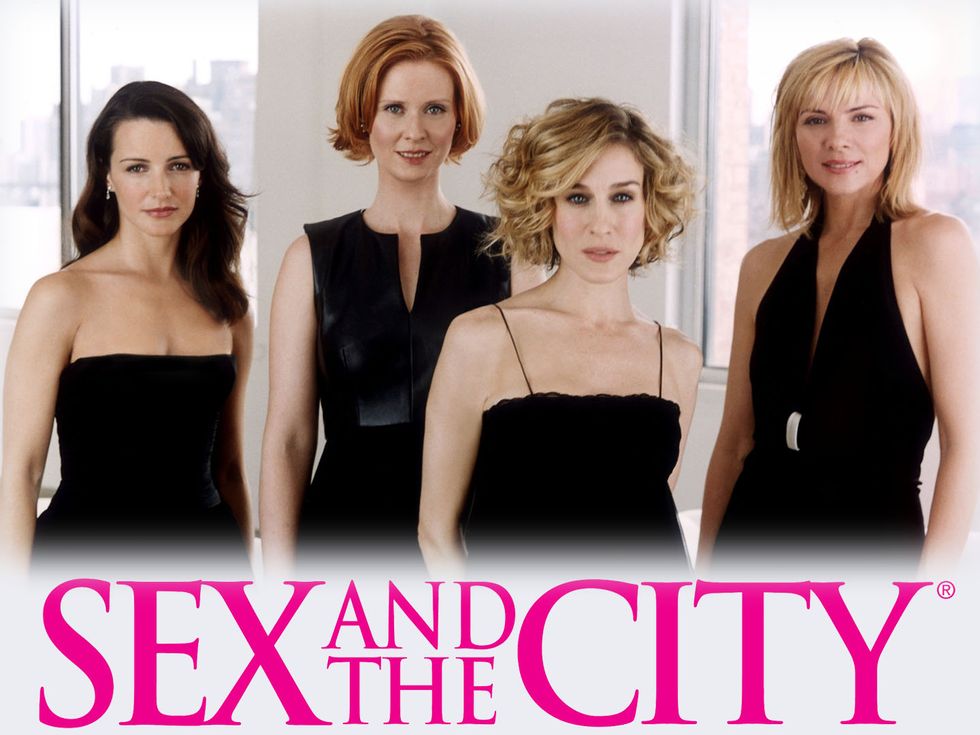 Four women making their way through the world. It embraces female sexuality. It's funny, but also dramatic. And after you watch it you get to decide which of the four characters you are.